‍Thursday, 27 January 2022 
Good morning. Nestlé acknowledges that 70% of their food products, 96% of beverages and 99% their confectionery and ice cream portfolio aren't healthy.

Not news to me but great that they have published it themselves - but will they change their ways?
- - -

P.S. Rewards await you when you invite your friends to subscribe to Freshly Pressed. Try it: www.freshlypressed.ng/?r=. You currently have ‍referrals.
☕️QUICK BITES
Israel. From Tel Aviv to the Tar Heel State, the highly contagious delta variant is going global. As a result, Israel, the world leader in vaccines, will be back to face masks in public and is delaying the opening of its border to foreign travelers.

South Africa. President Cyril Ramaphosa has reimposed restrictions for two weeks to combat a surge in the highly contagious Delta coronavirus variant. The worst-hit country on the African continent "is facing a massive resurgence of infection", the president said in a televised address to the nation on Sunday.

Windows 11. Microsoft has unveiled a new version of Windows, due to arrive this holiday season. Veteran Microsoft watchers will be amused/impressed to see the company assuming a decidedly pro-competitive guise, boasting about compatibility with Android apps and such. On the other hand, Microsoft Teams will now be integrated with Windows, which is likely to elicit howls of protest from the likes of Zoom and Slack. Fortune

Colombia. President Iván Duque said a helicopter carrying him and several senior officials came under fire in the southern Catatumbo region bordering Venezuela, in a rare instance of a direct attack on a presidential aircraft. Duque did not provide the time of the attack or say who he believed carried it out, but several armed groups are known to operate in the area. The president said the "cowardly" attack would not make him stop fighting drug trafficking, terrorism and organised crime.

ONTHISDAY
1846 Saxophone is patented by Antoine-Joseph "Adolfe" Sax

Famous Birthday. Elon Musk at 49years.

1820 Would you believe? Tomato is proven to be non-poisonous by Colonel Robert Gibbon eating a tomato on steps of courthouse in Salem, New Jersey

NIGERIA
Insurers not Risking Nigeria's Risky Waters

The Story
Nigeria will remain on a list of the world's riskiest waters that insurers rely on to determine how much to charge ships traveling to different countries, even after the government asked to be removed.

Why's that?
The West African country borders on the Gulf of Guinea that's become the most perilous part of the globe for sailors. Last year, 95% of the 135 seafarers seized worldwide were kidnapped in the gulf, in 22 separate incidents, according to data from the International Maritime Bureau. Hostages are usually taken to Nigeria where ransoms are negotiated.

What has the government done to aide the country's removal from the list?
Africa's largest economy this year has taken various measures to contain piracy, including commissioning $195m worth of aircraft, boats and vehicles to strengthen security. Recent efforts are "not enough to fill crews, owners or insurers with confidence," Neil Roberts, head of marine and aviation at the London-based Lloyd's Market Association, said by email. "It is encouraging of course, but cannot be said to be safe."

How did the Nigerian authorities react to this?
The Nigerian authorities have expressed disappointment over the list. "Nigeria has demonstrated enough commitment toward tackling maritime insecurity to avert such premium burden," Bashir Jamoh, the director general of the Nigeria Maritime Administration and Safety Agency, said in a statement, adding that; "We therefore invite the international shipping community to rethink the issue." That won't happen for the time being, according to Roberts. "There is an enhanced risk to ships and crews and, until that has clearly been removed, Nigeria will remain a Listed Area," he said.

The Joint War Committee, which compiles the risk list and represents Lloyd's and other insurers, in September expanded the stretch of the Gulf of Guinea classified as a so-called "Listed Area." The assessment gives underwriters room to charge more to cover vessels operating in such listed waters. SOURCE

NIGERIA
Northeast Violence Has A Lot More Casualties Than Publicized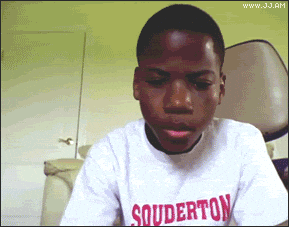 The Story
A study published by the United Nations Development Programme(UNDP) has revealed that the violent crisis in Nigeria's Northeast, which has been on for 12 years, has claimed several times more than publicized figures.

How many times more?
The conflict, according to the UNDP report, has caused, directly and indirectly, the deaths of some 350,000 people, the vast majority of which are children below the age of five. This figure, sadly, is ten times higher than previous estimates of about 35,000. The Boko Haram terrorist group launched an uprising in 2009, displacing more than two million from their homes and spawning one of the world's worst humanitarian crises.

What did the report say about the children victims?
According to the report, children younger than five account for some 324,000 deaths, more than 9 out of 10 of those killed, with 170 dying every day. In the Lake Chad region, the UN said more than "3.2 million individuals are displaced, with 5.3 million food-insecure people at crisis and emergency levels". Of Nigeria's nearly 350,000 deaths from the conflict, the UNDP estimated about 314,000 to have resulted from indirect causes.

Did it state what these indirect causes are?
Yes, it did. Insecurity has led to declines in agricultural production and trade, reducing access to food and threatening the many households that depend on agriculture for their livelihood, the UN said. Thousands of displaced people lack access to food, health facilities, shelter and clean water, with children more vulnerable, the report added. Stressing the urgency of the need to do more by relevant stakeholders, the report warned that "With another decade of conflict, that could grow to more than 1.1 million."

The Boko Haram group split into two in 2016, with its rival ISIL-allied faction ISWAP becoming the dominant threat. Despite ongoing military operations, the groups have continued to launch attacks, spreading violence to parts of neighbouring Cameroon, Chad and Niger. SOURCE

NORTH AMERICA
Forgotten Children No Longer Forgotten

The Story
Canada is confronting its heinous past and it's about its Indigenous children.
Tell me.
We're talking about residential schools. Since the 1880s, Canada has funded about 150 boarding schools, most run by the Catholic Church. The goal: to forcibly assimilate Indigenous kids into Canadian society. More than 150,000 Indigenous children were forced to go to these schools – forbidden from speaking their native language or performing cultural practices. At least 4,000 never returned home. Their parents were given no explanations. Officials called them "missing children." But it's not a thing of the distant past: the last of these schools shut their doors in the late 1990s. Now, unmarked graves are being discovered – shedding a light on Canada's dark past.
Go on.
Last month, the Tk'emlúps te Secwépemc First Nation discovered a burial site of 215 children on former school grounds in British Columbia. This week, the Cowessess First Nation said they found the graves of an estimated 751 people in Saskatchewan – many reportedly children. Overall, Indigenous communities have found hundreds of unmarked graves throughout Canada. And it's not yet clear how they died. Diseases like tuberculosis were rampant back then. Many children suffered sexual, physical, and emotional abuse. Priests and monks reportedly impregnated girls, incinerating the infants after birth. And schools buried the bodies near or on school grounds to save funds.
What are people saying?
Prime Minister Justin Trudeau vowed to help Indigenous communities – and the government's dedicated some funds to help with searches. Pope Francis has called the discovery "sad." But the Catholic Church has yet to apologize for its role – something many continue to call for. One Indigenous leader called the atrocities a "crime against humanity." And communities have vowed to continue their search in efforts to get some sense of closure. Meanwhile, in the US – where similar schools existed in the 19th and 20th centuries – the Interior Dept is launching its own review.
Facing a dark past
For generations, the systemic abuse of Indigenous people has been dismissed. Now, Canada's forced to face its dark past while communities are still trying to heal from generations of trauma. SOURCE

AFRICA
Children on Killing Rampage in Burkina Faso


The Story
A massacre in northeast Burkina Faso, in which more than 130 people were killed this month, was carried out mostly by children between the ages of 12 and 14, the United Nations and the government said.

You don't mean it!
Armed assailants raided the village of Solhan on the evening of 4 June, opened fire on residents and burned homes. It was the worst attack in years in an area plagued by jihadists linked to Islamic State and al Qaeda. Government spokesman Ousseni Tamboura said the majority of the attackers were children, prompting condemnation from the U.N. "We strongly condemn the recruitment of children and adolescents by non-state armed groups. This is a grave violation of their fundamental rights," the United Nations Children's Fund said in a statement on Thursday.

Is the violence that bad there?
This attack represented a new low for the West African country that since 2018 has seen a sharp rise in attacks on civilians and soldiers. Hundreds of people have been killed and more than 1.2 million are displaced, UNICEF said, many of whom have been forced into makeshift camps dotted across the arid north, east and centre. Over 2,200 schools have been closed – about one in ten – affecting over 300,000 children.

A Regional Crisis
Despite interventions from U.N. peacekeepers and international armed forces, attacks by Islamist extremists continue unabated across West Africa's Sahel region, including neighbouring Mali and Niger. Officials in Burkina Faso's north, where jihadists control large areas, said child soldiers have been used by Islamist groups over the past year, but this month's attack was by far the highest profile case. SOURCE

WHAT ELSE IS FRESH...
Buhari tips Amina Mohammed to become next UN secretary-general
Petrol landing cost hits N232, subsidy rises to N5.58bn daily
Olympics relays: Nigeria's men's 4x100m out, mixed team in
N20m ransom demand for our monarch too high – Family of Ekiti king
Sylva: subsidy killed refineries  
Boko Haram fighters reunite with ISWAP, pledge allegiance to new leader
Zulum suspends French NGO 'organising shooting training' in Borno hotel
Uba, former senator, elected guber candidate of Anambra PDP faction
Borno queries provost for suspending students who failed to welcome Buhari
Nigerian IT engineer indicted for 'defrauding 17 US states of $290k'
JAMB asks UTME candidates to check results via portal as USSD code suffers glitch 

Nigerian ICT worker indicted in US over alleged $340k unemployment fraud  
FG commends N50bn private sector-led HIV Trust Fund target  
Gumi dismisses report on his arrest by DSS
Lagos owes 12.31% of Nigeria's total domestic debt stock ' NBS

Currency in circulation drops to N2.79tn, says CBN
Synagogue appoints TB Joshua's wife as GO, prepares for funeral
Akabueze: Nigeria is poor — but potentially rich country
FIFA ban: I was abandoned by ex-teammates and sports ministry, says Siasia
Zambian news anchor demands payment of 'salary arrears' during live broadcast
UK health secretary resigns after kissing aide in breach of social distancing rules
Euro 2020: Italy earn extra time win as Denmark's fairytale continues
Man Utd Closing in on 77m Sancho Deal
PICKS OF THE DAY
Know Your Rights: When can police place you in handcuffs? The Cable
Lagos police: How we tracked UNILAG student who 'killed' Super TV CEO. The Cable
Three Iraqi women explain how and why they stay anonymous online. RestOfWorld

The 100 biggest companies in the world in 2021. VisualCapitalist

The definitive rankings of every Game of Thrones episode. The Ringer


The #NairaLife Of A Lawyer Babygirling Through Life, ₦600k At A Time. Zikoko

Nine strategies for managing your job search anxiety. FlexJobs

What are ETFs, and why are they like investment smoothies? Robinhood

Chill: The Stoic cure to frustration: how to keep cool when others disappoint. DailyStoic
TODAY'S TRIVIA
This animal's fingerprints closely resemble that of a human's so much so that inspecting its fingerprint side by side with a human print might make it impossible to differentiate. What animal is it?
A. Chimpanzee
B. Zebra
C. Koala

QUESTION & ANSWER
QUORA QUESTION: 
What are the most ironic facts in world history?
Jarred Dunn
On November 22, 1963, as President John Kennedy's motorcade turned from Main onto Houston Street in Dallas, Texas, Nellie Connally was overwhelmed.
Nellie, the wife of Texas Governor John Connally, was riding in the seat directly in front of First Lady Jackie Kennedy.
She was deeply moved by the wildly cheering crowds that lined the route. Beaming, she turned her head back to the president.
"Mr. President," she says, as the president leans toward her, "they can't make you believe now that there are not some in Dallas who love you and appreciate you, can they?"
"No, they sure can't," he grins.
Nellie's ill-fated remark was made at 12:29pm, only sixty seconds before the first gunshot shattered the peaceful scene in Dealey Plaza.
Photo: The Kennedys riding with Nellie Connally, in the moments before the assassination in Dallas. SOURCE

TRIVIA ANSWER
This animal's fingerprints closely resemble that of a human's. So much so in fact, that inspecting its fingerprint side by side with a human print might make it impossible to differentiate. What animal is it?
C. Koala

BESHEL'S CORNER 
HUMANS OF THE INTERNET! 
SHARE THE PRESS
Chances are you have some more friends who would enjoy Freshly Pressed as much as you do.

Use this referral link or share this link to them www.freshlypressed.ng/?r=
---
‍This email was sent to because you subscribed to the Freshly Pressed newsletter. If you are no longer interested in receiving this email please unsubscribe from this list.