‍Thursday, 27 January 2022 
Good morning. The Statue of Liberty is getting a little sister — and the age gap is huge. 137 years after sending the original, France is shipping another Lady Liberty to the US as a gift of friendship.
I don't know but I consider it odd when countries give gifts.
- - -

P.S. Rewards await you when you invite your friends to subscribe to Freshly Pressed. Try it: www.freshlypressed.ng/?r=. You currently have ‍referrals.
☕️QUICK BITES
South Africa. Former president Jacob Zuma has been sentenced to 15 months in prison for defying a court order to appear before an inquiry probing wide-ranging allegations of corruption during his tenure.

Sweden. Prime Minister Stefan Lofven said he had handed in his notice of resignation, giving parliament's speaker the job of finding a new premier after the Social Democrat leader lost a vote of no-confidence last week. Lofven lost the confidence vote in parliament on June 21 after the Left Party withdrew its support.

Space. The atmosphere of Venus has so little water even the most drought-resistant microbes observed on Earth may not be able to survive, according to a new study. The findings dampen the excitement around much-publicized data released last year suggesting there may be bacterial life present in the planet's atmosphere.

Movies. Fast and Furious 9, or "F9", generated $70M in its first weekend in the U.S. and Canada, the most a movie has made since the start of the COVID-19 pandemic. F9 earned over $400M worldwide, helping the Fast and Furious franchise overtake the X-Men series to become the fifth-largest film franchise in the world, with $6.2B earned globally.

ONTHISDAY
1937 The world's first emergency call telephone service is launched in London using the number 999

1908 Was that Aliens? A massive mysterious explosion in eastern Siberia that destroyed wildlife and felled a vast number of trees remains a mystery to this day.

2002 FIFA World Cup Final, International Stadium, Yokohama, Japan: Ronaldo scores twice as Brazil beats Germany, 2-0 to win record 5th title; first World Cup held in Asia

NIGERIA
Buhari Gets One Over Nnamdi Kanu 

The Story
Nnamdi Kanu, the leader of a separatist group that wants a breakaway state in eastern Nigeria, has been arrested.
When was this?
He was detained on Sunday with the help of Interpol, Nigeria's Attorney General Abubakar Malami said. Mr Kanu was flown to Nigeria where he was presented in court on Tuesday by the country's secret police.
What's the brief about Kanu again?
His movement, the Indigenous People of Biafra (Ipob), has been labelled as a terrorist organisation by the Nigerian authorities. Mr Kanu founded Ipob in 2014 - the latest group advocating for a country for Nigeria's Igbos. In 1967 Igbo leaders declared independence for the state of Biafra, but after a civil war, which led to the deaths of up to a million people, the secessionist rebellion was defeated. But the idea of Biafra has never gone away and despite arrests of its members, Mr Kanu's movement has seen a recent swell in its numbers. Ipob established an armed wing - the Eastern Security Network (ESN) last year - and the authorities say the group has been responsible for a number of attacks on police stations and other public properties in southern Nigeria.
Muhammadu Buhari & IPOB
President Muhammadu Buhari has vowed to crush Ipob. Last month he tweeted about the security issues in south-east Nigeria and said "those misbehaving today" would be dealt with in "the language they will understand". The tweet was removed by Twitter for violating its rules after Mr Buhari faced backlash, leading to a suspension of the micro-blogging site in Nigeria. The president, during a recent TV interview, also referred to Ipob as a "dot in a circle" that can easily be crushed. SOURCE
LATIN AMERICA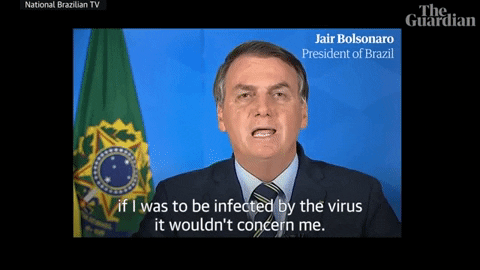 The Story
Brazil's response to the coronavirus pandemic has been catastrophic, and now, a congressional inquiry is looking into President Jair Bolsonaro's role in the decisions that left half a million people dead.

Are there any wrongdoings on his part?
Evidence is mounting that the administration committed "crimes against life," according to the senior politician in charge of the investigation. The investigation is being televised nationally, and began in April of this year. Officials and documents have revealed that the government declined a chance to purchase vaccines last year. When oxygen ran out in Manaus, the government didn't respond in a timely manner, leaving many patients suffering from the virus to suffocate.

Allegations Of Fraud
One of the new and more contagious strains of the virus was found in Brazil, and just since the inquiry began two months ago, another 100,000 people have died of the virus. The senator in charge of the investigation is from Manaus, and said that the government "did not do anything to bring oxygen from our neighbor Venezuela." Evidence was found that there were irregularities in the purchase of Covaxin, the Indian vaccine, and a former employee at the health ministry said that he was pressured to sign a contract, which increased the price of doses by about 1000%.

Has any wrong been traced directly to the president?
Bolsonaro has called it "a little flu" and ignored social distancing advice. He has attended huge events and declined to get vaccinated, and he was fined for refusing to wear a mask at one point. Bolsonaro has also touted the benefits of hydroxychloroquine as a "cure," which many consider to be pseudoscience and which has proven to be ineffective. The president was betting on herd immunity to solve the crisis, and this approach, many experts believe, led to thousands of deaths.

The inquiry is also going to look at advisors and allies that encouraged or allowed Bolsonaro's decisions. It is being conducted by 11 of the country's 81 senators, only four of whom are considered to be supporters of Bolsonaro. SOURCE

AFRICA
Ethiopia Gives Peace a Chance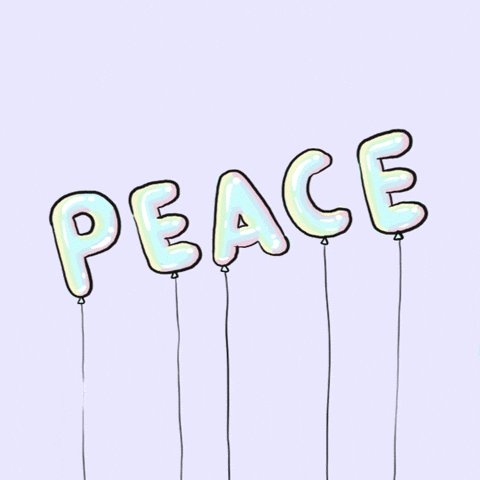 The Story
Ethiopia's government has declared a ceasefire.
That's good news, right?
It could be. For nearly eight months, Ethiopia's Tigray region has seen major conflict. Back in November, Ethiopian Prime Minister Abiy Ahmed ordered a military operation in the region. He said it was revenge against the Tigray People's Liberation Front (TPLF) – a regional ruling party – for attacking a military base. Ahmed's forces deployed to the north en masse and took over the regional capital, Mekele, with the help of soldiers from neighboring Eritrea. Then things went from bad to worse.
What do you mean?
In recent weeks, the fighting reached a fever pitch. A few days ago, an Ethiopian military airstrike on a busy market left at least 64 people dead. Three workers from Doctors Without Borders were killed in a separate incident. Then, the TPLF took back Mekele, ousting government soldiers. Overall, thousands were killed. More than 1.7 million have been displaced. And at least 350,000 are facing famine. But with few members of the press or humanitarian groups allowed in, it's possible the numbers are higher. But now, after mounting pressure from international leaders, Ethiopia's government declared an immediate unilateral ceasefire.
What does it do?
The government said the main goal of the ceasefire is to give farmers time to recoup as the region heads towards famine. It could last through Tigray's planting season in September. And would also give aid groups room (and time) to help. But TPLF fighters have yet to confirm the news. The UN said it's "hopeful" that the hostilities will come to an end. Especially since several groups (like Amnesty International) reported the violence amounted to war crimes and crimes against humanity. Meanwhile, new tensions could flare as the country waits for the results of its much delayed elections.
Is this the beginning of peace?
With the ceasefire, aid groups may now be able to give civilians some much-needed help. But it's not clear if the country's headed towards peace, or if the atrocities will continue. SOURCE

SCIENCE
Hitchhiker's Guide To "Stuff"


The Story
A report summarizing what the U.S. knows about "unidentified aerial phenomena" -- better known as UFOs -- is expected to be made public. But there won't be an alien unmasking.

Didn't you report on something similar a while ago?
Yes, we did. Here's a quick recap. Late last year, Congress instructed the director of national intelligence to provide "a detailed analysis of unidentified aerial phenomena data" from multiple agencies and report in 180 days. That time is just about up. The legislation asks the intelligence director for "any incidents or patterns that indicate a potential adversary may have achieved breakthrough aerospace capabilities that could put United States strategic or conventional forces at risk."

How about the alien theories in the previous report?
Wow! Your recollection is impressive. Two officials briefed on the report say it found no extraterrestrial link to the sightings reported and captured on video, and it won't rule out a link to another country. That's not likely to satisfy lawmakers who ordered an investigation and public accounting of phenomena that the government hasn't wanted to talk about for generations. "There is stuff flying in our airspace," said Marco Rubio (R-Fl), one of the senators who pressed for the probe. "We don't know what it is. We need to find out."

Is that a closure to the alien theories?
A potential adversary could presumably include alien space creatures. "Right now there are a lot of unanswered questions," Representative Adam Schiff (D-Ca) said this week. "If other nations have capabilities that we don't know of, we want to find out. If there's some explanation other than that, we want to learn that, too." Luis Elizondo, former head of the Pentagon's Advanced Aerospace Threat Identification Program, said if the sightings were of a foreign power's technology, it would have been nearly impossible to keep that secret. Elizondo has accused the Defense Department of trying to discredit him and says there's much more information that the U.S. has kept classified.

What's the origin of this inquiry?
Pilots and sky-watchers have long reported sporadic sightings of UFOs in U.S. airspace, seemingly at unusual speeds or trajectories. Most of the sightings evaporate under examination. But some people who study the topic argue investigations have been limited by the stigma of being linked to conspiracy theories, and note that the government has a history of stonewalling and lying about the unexplained.

Michael Shermer, editor of Skeptic magazine, remains (predictably) skeptical. "Ninety to 95% of all UFO sightings can be explained," he said. "For any of these things to be real, we need something more than these grainy videos and blurry photographs." Fair enough. Still, that viral video taken in May of a naked supernatural-looking creature walking on a bridge in India sure doesn't resemble any human woman we've ever seen. SOURCE

WHAT ELSE IS FRESH...
Kanu's arrest: ACF demands caution, Archbishop alleges woman trapped IPOB leader
Petrol price should be more than N280/litre, says Kyari
Lawyers contest plea bargain as ex-JAMB registrar arraigned for N900m fraud
FG arraigns Kaduna-based critic, alleges defamation of Masari, SSG
COVID-19: FG adds South Africa to travel ban list
FG asks TETFund to fund abandoned National Library
Diesel price jumps to N280, LCCI says inflation'll rise
Kaduna-Abuja train stopped twice before packing up, say passengers
Over 90% of Nigeria's waters yet to be surveyed, charted, says Navy
4 million Nigerians fully vaccinated
Nobody can stop Lagos rally — Igboho vows
Tuition Fee Hike: Kaduna Philanthropist pays fees for 100 students
Crude Oil Prices Hit $74 ahead of OPEC+ Meeting on Demand Optimism

Diesel price jumps to N280, LCCI says inflation'll rise

Baba Ijesha: Actors union bars members from working with Iyabo Ojo, Nkechi Blessing
 

Measles outbreak in Cameroon kills 4 — Official
Slimmer Kim prompts 'heartbreak' in North Korea
Taliban fighters launch attack on Afghanistan's Ghazni
South Africa's third COVID wave could be the worst yet
Seeing stars? Musk says SpaceX ready to spend $30B on Starlink
PICKS OF THE DAY
How to recover your funds after being scammed by an online vendor. Naira Metrics

What the Pentagon's New UFO Report Reveals About Humankind. Wired

The Hazards of a "Nice" Company Culture. HBR

Ethiopia Is at a Crossroads. Can the Nation Survive in Its Current Form? Time

Stuck In A Rut? Sometimes Joy Takes A Little Practice. NPR

A man and his dog walk across the globe. Afar

Build: Why it's so hard to create habits (fewer decisions = more action). Medium
TODAY'S TRIVIA
How well do you know last names across the globe? We'll give you the last names of players on teams competing in the Euro soccer tournament, and you have to figure out the country they play for.

Team 1: de Ligt, de Vrij, van Aanholt, de Jong, de Roon

Team 2: Dawidowicz, Krychowiak, Swierczok, Bereszynski, Zielinski

Team 3: Robertson, O'Donnell, McGregor, McGinn, McKenna

Team 4: Larsson, Olsson, Forsberg, Jansson, Augustinsson

Team 5: Brozovic, Orsic, Ivanusec, Kovacic, Perisic

QUESTION & ANSWER
QUORA QUESTION: 
It is known that as a species, humans have done far and away the most damage to the environment, but what other animals could be considered second or third?
Franklin Veaux
Nope. It is not known that human beings have done the most damage to the environment.
The most environmentally destructive organism in earth's history is so far ahead of us that even if we were to use the world's entire nuclear arsenal to try to cause as much destruction as we could, we would not be able to catch up. This organism killed almost every extant species on the planet.
Behold:
The humble Cyanobacteria.
When this organism arrived on the scene, there was no oxygen in earth's atmosphere. This creature evolved oxygenic photosynthesis, and everything else died.
The introduction of oxygen into the atmosphere is referred to as the Oxygen Catastrophe.
What Was It Like When Oxygen Appeared And Almost Murdered All Life On Earth?
Oxygen is a reactive, corrosive, deadly poison to anaerobic life. Good for Cyanobacteria, bad for everything else. The result was the first and greatest mass extinction event in the planet's history, that nearly sterilized the globe and permanently altered our atmosphere, giving rise to aerobic multicellular life.
Like us.
It's fashionable in some circles to say that human beings are the greatest ecological disaster ever to happen on this planet. Ha ha ha nope. SOURCE
TRIVIA ANSWER

Team 1: Netherlands
Team 2: Poland
Team 3: Scotland
Team 4: Sweden
Team 5: Croatia

BESHEL'S CORNER 
HUMANS OF THE INTERNET! 
SHARE THE PRESS
Chances are you have some more friends who would enjoy Freshly Pressed as much as you do.

Use this referral link or share this link to them www.freshlypressed.ng/?r=
FOR ADVERTS
Because we have a wide readership, it's very likely that your type of customers are on our subscription list. Let's advertise for you. Reach us on Whatsapp: +234 806 379 8271
---
‍This email was sent to because you subscribed to the Freshly Pressed newsletter. If you are no longer interested in receiving this email please unsubscribe from this list.