‍Thursday, 27 January 2022 
Good morning.  A certain guy failed his exams and turned to his phone, ''Siri, I didn't pass my exams. Tell me a joke to cheer me up". Siri replied, "What's the difference between you and your grandmother?" "What?", the confused guy asked.
Siri: Your grandma passed! 
Welcome to the second half of 2021! 
- - -

P.S. Rewards await you when you invite your friends to subscribe to Freshly Pressed. Try it: www.freshlypressed.ng/?r=. You currently have ‍referrals.
☕️QUICK BITES
Eswatini. Pro-democracy protesters have defied an overnight curfew to call for constitutional reforms as tensions increase in Africa's last absolute monarchy. Demonstrations flared on Monday in the tiny and landlocked kingdom previously known as Swaziland, with protesters taking to the streets in the two largest cities of Manzini and Mbabane.

Canada, An extreme heatwave has led to over 100 sudden deaths in Vancouver since Friday. Having never exceeded 45°C, temperatures in Canada broke records three days in a row, hitting 47.9°C in Lytton, British Columbia, on Monday. Average temperature highs in the country's 33 largest cities usually range between 26°C and 16°C in June.

Afghanistan. The U.S. military commander warned that the country could soon devolve into civil war once American boots are off the ground for good. Gen. Austin Miller held a rare press conference from Kabul as the Pentagon is expected to complete the withdrawal in the coming days. Several hundred troops are expected to stay behind to guard diplomatic facilities and the international airport.

Fitness. A healthy adult should weigh an average of 70kg, and in relation to your height, normal BMI is within 18.5–24.9. Do you consider yourself overweight? Let's show you a 28-Day Body Transformation Program that will bring things to normal. 
NIGERIA
Britain to Nigeria: Kan(u) We talk?

Image Source: Punch
The Story
Following the arrest and extradition of the leader of the Indegenous People Of Biafra, Nnamdi Kanu, the British government has indicated interest as it seeks clarification on events surrounding the arrest.

What's Britain's interest in this?
Kanu, a Nigerian by birth, also holds a British passport. Disclosing Britain's intervention, the Head of Communications, British High Commission in Nigeria, Dean Hurlock, said the British Government would provide consular assistance for Kanu. Noting that Kanu was not arrested in the United Kingdom, Hurlock added that "the British High Commission in Abuja is currently in the process of seeking clarification from the Nigerian government about the circumstances of the arrest".

Have charges been made against him?
Upon his arrest and extradition from a foreign country which is still subject to speculations, he was arraigned before Justice Binta Nyako of the Federal High Court in Abuja on Tuesday for terrorism-related charges and has since been remanded in the custody of the Department of State Services (DSS). According to the Attorney-General of the Federation (AGF), Abubakar Malami, the IPOB leader was "intercepted through the collaborative efforts of Nigerian intelligence and security services."

Will the British government try to secure his release?
No, according to Hurlock. When asked about the details of the consular assistance to be given Kanu, Hurlock refered to the UK manual on 'Support for British nationals abroad: A guide', which spells out the roles that the government can play in a similar situation. "We cannot get you out of prison or detention, nor can we get special treatment for you because you are British. If however you are not treated in line with internationally accepted standards, we will consider approaching local authorities. This may include if your trial does not follow internationally recognised standards for a fair trial or is unreasonably delayed compared to local cases", a part of the manual reads. SOURCE

NIGERIA
Holding Illegal Arms Got More Costly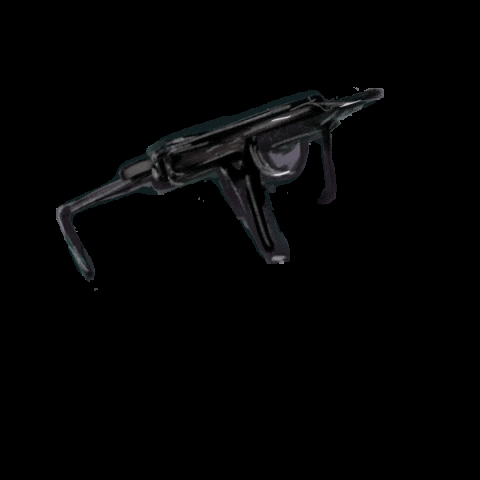 The Story
The Senate on Wednesday passed the Firearms Act 2004 (Amendment) legislation 2021, raising the fine for illegal importation and sale of firearms from N1,000 to N1m.

That's more like it, isn't it?
That's right, especially given the times we're in. The legislation was presented by the Chairman of the Committee on Judiciary, Human Rights and Legal Matters, Senator Michael Bamidele. Bamidele held that the fine was initially at N1,000 in the extant Act which was not effective enough to curb illegal importation and sale of firearms.

What else is in the amendment?
Noting that the legislation had become important due to the rapid increase in the illegal importation of firearms and the security challenges the country is currently facing, Bamidele stated that Section 35 of the legislation was amended to impose a fine of N3m or three years jail term or both on anyone who failed to surrender illegal firearms to relevant authorities when directed to do so.

"Clause 39 of the legislation, which deals with power to seize and destroy confiscated illegal firearms, was also amended. This is necessary because the power to seize illegal firearms should not be limited to a particular arm of force or law enforcement agency,'' he said. SOURCE

NORTH AMERICA
Bill Cosby's Off The Hook

The Story
Bill Cosby's out of prison.
I need a refresher.
More than 60 women have accused Cosby of sexual assault or misconduct – dating back to the 1960s. Most of the cases were past the statute of limitations. But not for Andrea Constand, who said Cosby had drugged and sexually assaulted her in his home in 2004. In 2015, he was charged just days before the 12-year statute of limitations expired in the case. The first trial took place in 2017. But it ended in a mistrial when jurors couldn't agree after six days of deliberations. Following a retrial, Cosby was found guilty of aggravated indecent assault and sentenced three to 10 years in state prison. He's already served two years. But yesterday, the Pennsylvania state Supreme Court released him.
Why?
In order to understand why, it's important to go back further in the timeline. In 2006, Cosby had reached a $3.38M settlement with Constand in the civil suit she brought against him. A district attorney in that case promised Cosby that any incriminating statements he made in the civil case wouldn't be used against him in a criminal one. But that's exactly what a different prosecutor did to bring the criminal charges against Cosby in 2015. Fast forward to yesterday, the PA Supreme Court said 'hold up – that violates Cosby's due process rights' (for fair treatment). Now, Cosby is released.
What are people saying?
Many aren't happy. Cosby's conviction was seen as one of the first landmark cases of the #MeToo movement. Several of his 60 accusers expressed outrage and said they were "shocked" that Cosby couldbe released over a "legal glitch." Gloria Allred, who represented dozens of Cosby's accusers, called the court's decision "devastating" and made clear that "it did not vindicate" him. Meanwhile, Phylicia Rashad, who played Cosby's on-screen wife, tweeted that a "terrible wrong is being righted." Many were shocked by today's news...but not everyone was surprised.
Why do you say that?
Convictions in sexual assault cases are still rare – despite the #MeToo movement. Sometimes perpetrators just get a slap on the wrist (Brock Turner). At least 201 powerful people lost their jobs or major roles amid the #MeToo reckoning. But only a handful have been convicted. Think: Harvey Weinstein, Larry Nassar, Jean-Claude Arnault, Keith Raniere, and Allison Mack. In the US, an American is reportedly sexually assaulted every 68 seconds. Nearly 80% of attacks go unreported. And by one analysis, less than 1% of cases end in a felony conviction.
The justice system needs some work.
Amid the #MeToo reckoning, survivors of sexual assault are speaking out against their abusers. But the justice system isn't giving everyone hope for accountability. SOURCE

WESTERN EUROPE
The Story
The British government has been handed an embarrassingly disturbing reminder that leaks will always happen, and people outside of government will always want to see them.

What leaks?
Last Friday, Matt Hancock, a married senior cabinet official, was caught on a security camera in his private office canoodling with an also-married female adviser. The tape was leaked to the press, and a newspaper published photos of the tryst. The now-former Health Secretary, who resigned on Saturday, said he had no idea there was a CCTV camera in his office; it was reportedly hidden inside a smoke detector.

Security Concerns
What's freaking out his Westminster colleagues isn't the fact that the woman wasn't Hancock's wife, or that the pictures meant Hancock was breaking his own government's Covid rules. It's the enormous security implications surrounding the kinds of sensitive conversations that take place in the official offices of the most senior people in the government of a G7 nation. Conor McGinn, the opposition Labor Party shadow security minister, said: "This is not about Matt Hancock's hypocrisy being exposed, it's about the potentially huge risks posed by such a lax approach from Government to security in its own buildings."

Another government minister said it wasn't just that there was an unknown security camera in the office, but that "we didn't have sufficient safeguards to stop a human being with malign intent from leaking that information to a newspaper. Replace an affair with sensitive defense plans and a newspaper with a foreign adversary, and you start to understand why every minister I've spoken to is very concerned."

Is this the work of a spy?
The fact a camera ended up in the office of a senior cabinet minister could just as easily have been an error rather than conspiracy. The building is rented from a private landlord; the camera should have been removed in 2017 when the government department relocated. But even if the camera's existence was a mistake, and the content of the leak wasn't of huge national importance, anyone with a top-level government job should know they are always at risk of being watched. Modern espionage often preys on weak links and amateurish mistakes.

How's this being addressed?
The Labor party is demanding a sweeping review of security across government buildings. "The Government must swiftly review all of its key buildings, have the intelligence agencies sweep them for bugs and unauthorized CCTV, and address the speculation about a private company with links to China having access to Whitehall's inner sanctums," McGinn said. Beyond national security and secrets falling into the hands of Britain's enemies, Hancock's office has hosted some of the most sensitive policy discussions of any cabinet minister in recent years because of the pandemic.

"Over the past year, Matt has invited people from all across parliament, from private industry, scientific experts, you name it, to discuss things in private about how to tackle this virus," said a Conservative source. If the camera footage had been exploited by an enemy, Hancock could have been open to blackmail. SOURCE

WHAT ELSE IS FRESH...
We killed two, arrested 13 aides in Igboho's house raid, says DSS
Multichoice slashes decoder prices
Lagos relocates Igbosere High Court after #EndSARS arson
Kwara monarch sues Ilorin Emir for installing Hausa leader in Jebba
Fed Govt: we are going after IPOB leader Kanu's backers
Reps probe Army over non-payment of soldiers' allowances
Eight journalists killed, 300 violations recorded under Buhari – Report
Matawalle mourns as bandits kill Zamfara lawmaker in Katsina
PDP leaders storm Senate, protest Onochie's nomination as INEC Commissioner
You can't use mannequins for display, Kano Hisbah tells tailors, boutiques
Reps shut down motion to reopen borders
Six states owing N1.8b for exams, says NECO
Defections: APC senators grow to 70
Tinubu welcomes Zamfara governor to APC as he defects

FG added 22 transmission substations to 25,000MW deal —Siemens

Reps, Senate pass different versions of Petroleum Industry legislation

William, Harry reunite to unveil Diana's statueUK bans Binance, a leading crypto exchange


Facebook officially rolled out its newsletter platform, called Bulletin

SpaceX's Starlink internet service now has nearly 70,000 users.

Trump Organization CFO surrenders to New York authorities
PICKS OF THE DAY
TODAY'S TRIVIA
Which countries in Africa have the highest percentage of women entrepreneurs?
QUESTION & ANSWER
QUORA QUESTION: 
You suddenly wake up 50 years in the past with nothing but your clothes, smartphone and memories of modern life in the year 2019. How do you use what you have to best advance humanity?
Michael Naunton
- I get to New York City, by hitchhiking if need be.
- I go to the New York library and find the name of a good patent attorney.
- I visit his office and show him the phone.
- His jaw drops to the floor. He knows he's looking at nothing that can be built in 1969.
Then I tell him there's nothing in that phone I know how to patent, but I know a lot about the broad evolution of technology over the next 50 years across semiconductors, computers, programming, biology, material science, etc.
He takes another look at what is obviously the most powerful supercomputer on the planet…
Then I say: "I need a place to stay and a little spending fund while we figure out how to build a company that's going to own the most important intellectual property portfolio the world has ever seen. We'll need scientists, engineers, investors, and lawyers working together. You in?"
You want a patent attorney, they see the possibilities: SOURCE
TRIVIA ANSWER
Uganda and Botswana have the highest percentage of women entrepreneurs.

The MasterCard Index of Women Entrepreneurs 2017 listed two African countries, Uganda (34.8%) and Botswana (34.6%), as having the highest percentage of women entrepreneurs globally.

BESHEL'S CORNER 
HUMANS OF THE INTERNET! 
SHARE THE PRESS
Chances are you have some more friends who would enjoy Freshly Pressed as much as you do.

Use this referral link or share this link to them www.freshlypressed.ng/?r=
FOR ADVERTS
Because we have a wide readership, it's very likely that your type of customers are on our subscription list. Advertise with us. Reach us on Whatsapp: +234 806 379 8271 
---
‍This email was sent to because you subscribed to the Freshly Pressed newsletter. If you are no longer interested in receiving this email please unsubscribe from this list.