Good morning. When travel was shutting down last year, Delta pilot Chris Dennis parked a plane in the desert and left a note to the person who would fly it next.

"Hey pilots, it's March 23rd and we just arrived from MSP. Very chilling to see so much of our fleet here in the desert. If you are here to pick it up then the light must be at the end of the tunnel. Incredible how fast it changed. Have a safe flight bringing it out of storage!"

The note was found 435 days later when another pilot brought the plane back into service last month.
- - -

P.S. Rewards await you when you invite your friends to subscribe to Freshly Pressed. Try it: www.freshlypressed.ng/?r=. You currently have ‍referrals.
☕️QUICK BITES
Remote Work. Do you know that some people actually get to work from home? Well, this can be you, too. Here's a guide to teach you how to land your first remote job and succeed while at it

Mali. Following consultations with the Malian transitional authorities and the countries of the region, France has announced it will resume joint military operations in Mali after suspending them early last month following the West African country's second coup in less than a year.

United States. The Boy Scouts of America (BSA) have agreed to an $850M settlement with more than 84,000 people who claimed they were sexually assaulted as Scouts. The high dollar amount and number of accusations, which date back to the 1960s, make this among the largest child sexual abuse cases in U.S. history.

Philippines. At least 50 people have died and dozens were injured when an Air Force plane carrying troops crashed and burst into flames after missing the runway in the country's south yesterday. The Department of National Defence said 45 people had been killed, including three civilians on the ground, while 53 were injured, including four civilians. Five military personnel were still missing.

ONTHISDAY
1687 Isaac Newton's great work Principia published by Royal Society in England, outlining his laws of motion and universal gravitation

1852 Frederick Douglass, fugitive slave, delivers his 'What to the Slave Is the Fourth of July?' speech to the Ladies' Anti-Slavery Society in Rochester, condemns the celebration as hypocritical sham

1811 Venezuelan Declaration of Independence: 7 provinces declare themselves independent of Spain

NIGERIA
Rufai Explains his El Turn on Son's Public School

The Story
The governor of Kaduna state, Nasir El-Rufai, said his son's withdrawal from public school was because the boy had become a target of bandits who were planning to abduct him.

Why would the bandits target his son?
The governor said his son became a target because he is against the payment of ransom to kidnappers. Speaking in an interview with BBC Pidgin, El-Rufai said he had to "temporarily" withdraw his children from the school on the advice of security agencies after they received intel that the children were being targeted by bandits. "I have taken a stand against paying bandits and at least three groups of bandits have been intercepted planning to go to Kaduna Capital school and kidnap my son and 'see if they catch my son, I go say I no go pay ransom?", El-Rufai said.

Children? Are there others?
Yes, according to the governor, who said one of his daughters was also enrolled in the school when she clocked six years old. Explaining that the decision was not about his children's safety alone, El-Rufai said he withdrew his children so they would not pose danger to other pupils in the school. "I don't think they [the bandits] will succeed because there will be enough security there to prevent it but other children may be placed in danger", the governor said.

El-Rufai, who said he enrolled Abubakar in Kaduna Capital school(a public school) inorder to show his commitment to fixing public education and raising the standards, said Abubakar is currently being homeschooled. SOURCE

EUROPE
EU Unleashes the COVID Passport
The Story
As part of efforts in the control of the coronavirus pandemic, a new 'EU Digital Covid Certificate' regulation has gone into application across European Union member States.

What purpose will it serve?
The "EU Digital COVID Certificate" — which has gone through a few names since the idea was publicly floated back in January — is intended to help facilitate cross-border travel within the European Union by providing standardized and universally accepted certification. The certificate, which comes with a QR code, is at no charge and is displayed in English and the national language.

What happens if one doesn't have it?
EU citizens still have the right to unrestricted movement — even without the certificate — but having the credential may help ease travel around the bloc, such as by exempting holders from needing to undergo COVID-19-related restrictions like quarantine. Member States are restrained from imposing additional travel restrictions on holders — unless such steps are "necessary and proportionate" to safeguard public health.

How does one access it?
There are currently three conditions to accessing the certificate. It can be issued to people within EU Member States; who have been vaccinated against the coronavirus with a verified vaccine; who have previously had the disease (and therefore have antibodies); or to people who have had a recent negative test. Travelers who do not have an electronic device do not have to worry because, though it's called a "digital" certificate, a paper version can also be issued — which similarly contains a scannable QR code.

To allay fears around holders' data security, the EU has previously said that no personal data is "exchanged or retained" during the digital certificate verification process. Signature keys for the verification are stored on servers at a national level and only accessed — via a centralized gateway — at the point the certificate is scanned. SOURCE

INTERNATIONAL
Moving The Needle On Vaccinations

The Story
America is still trying to cajole a large portion of the population to get vaccinated against Covid-19, but some other nations are using their version of "tough love" to get it done.

How do you mean?
Last week Philippines President Rodrigo Duterte told citizens to get the shot voluntarily, go to jail, or get vaccinated with an animal antibiotic. The Emirate of Abu Dhabi has already vaccinated 93% of its target groups. But beginning August 20, unvaccinated people will be barred from entering almost all public places, including schools, shopping centers, restaurants, gyms, recreational facilities, resorts, sports activities, and all retail businesses that aren't within shopping centers or malls.

So there's no choice again?
The only exceptions are for entry to "essential" businesses like pharmacies and supermarkets, and for children under the age of 15 and those with a special exemption from vaccination. Inoculations in Russia remain "voluntary." But earlier in June, Moscow authorities announced that at least 60% of staff in service industries -- spanning everything from catering to housing and transport -- must have received at least one Covid-19 shot by July 15, or face losing their job. As of Monday, people in Moscow are now required to show proof of vaccination, a negative PCR test result, or proof of a past Covid-19 infection in the last six months before being allowed to enter the city's cafes and restaurants.

According to Kremlin spokesman Dmitry Peskov, who insists that vaccination is voluntary, "If a Muscovite works in the service sector and he has to get a vaccine but he has made a decision not to get vaccinated, he simply has to stop working in the service sector. And if he wants to, he will look for a job in another place that is not connected with those areas where the mandatory presence of vaccinations is imputed".

EAST ASIA
China's Communist Party at 100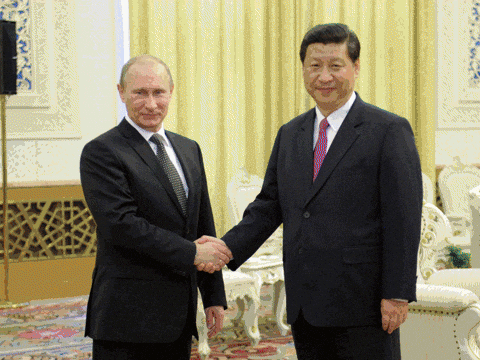 The Story
The Chinese Communist Party, the party that has been leading China since 1949, celebrated its 100th birthday last week.
Who is the founder?
Founders, not founder. Mao Zedong was one of the original 13 members who attended the first party congress in July 1921. At the time, China was a poor, mostly agricultural country of 400 million people plagued by civil war and unrest. 
And then Mao led China?
Yeah. After the Communists gained power in the 1949 revolution, Mao initiated a series of disastrous economic reforms that led to the deaths of tens of millions of people. The China that we know today only began to take shape in the late 1970s, when Mao's successor, Deng Xiaoping, opened up its market to international investors and established private property rights.
What are the accomplishments since then?
CCP's accomplishments, from Deng till now, is the stuff of economic legend.
- GDP rose from $191B in 1980 to $14.3 trillion in 2019.
- More than 770 million people were brought out of poverty.
- China will eclipse the US as the world's largest economy by 2028, per one estimate.

Economically liberal, politically authoritarian.
Since the liberalization of China's economy, the country has developed a close business relationship with the West—just last week Nike's CEO said, "Nike is a brand that is of China and for China." But China's authoritarian government, territorial ambitions, and alleged human rights abuses have created deep splinters in its relations with democracies. Its caginess around the origins of Covid-19 has made things worse. SOURCE
WHAT ELSE IS FRESH...
Lagos rally: Police parade 49 suspects arrested during Yoruba Nation protest.

Youths arrested in Dunamis Church for wearing 'Buhari Must Go' shirts.

ISWAP names new commanders, governors, imposes tax on Nigerians

DSS manhunt: Igboho goes underground, whereabouts unknown to associates 
Kenya tortured, detained Kanu for eight days before repatriation to Nigeria – Lawyer
TB Joshua: Lagos plans to stop mourners from importing new COVID-19 variants
Methodist Prelate kicks as British church adopts gay marriage
PIB: Niger Delta groups reject 3% fund for host communities
El-Rufai: At 62, I am too old to be Nigeria's President
Rotary to build international cancer center in Nigeria
NEW PARTY AHEAD OF 2023: Obasanjo picks 3 ex-govs as coordinators, meeting July 13
UNICAL gives 3 months ultimatum for 42,000 unclaimed certificates

Twelve-year-old American Abhimanyu Mishra becomes youngest chess grandmaster of all time

130 countries agreed to support a global minimum corporate tax.

Trump Org CFO charged w 15 counts of tax fraud - CBS

WHO blamed the Euro 2020 soccer tournament for a rise in COVID-19 cases.

Pope Francis was hospitalized for a scheduled surgery

Vatican indicts 10 people for embezzlement, extortion, fraud

Taliban seizes key districts in Afghanistan as gov't forces flee
Zuma loyalists vow to make South Africa 'ungovernable'.
PICKS OF THE DAY
Three simple questions to become more likable. Inc

Good Samaritan dives after toddler following a bridge accident. CNN

The bystander effect is real—but not how you think. The Conversation

Why Are Gamers So Much Better Than Scientists at Catching Fraud? The Atlantic

The Math of Living Things. Naulitus

Modern Slavery, Child Exploitation or Both? The Republic
MIT releases its annual list of the top 35 innovators under 35 years old. TechnologyReview
TODAY'S TRIVIA
Which country has the highest number of startups in Africa?

QUESTION & ANSWER
QUORA QUESTION: 
What are some examples of "you should have listened to science"?
Michael Karnerfors
Steve Jobs
Got unlucky: was diagnosed with pancreatic cancer
Got lucky: it was one of the treatable and less dangerous forms of pancreatic cancer
Got reckless: refused to listen to his doctors and instead used non-medicinal treatments
Died needlessly, 7 years later
Should have listened to science. SOURCE
TRIVIA ANSWER
Nigeria has the highest number of startups in Africa. According to Briter Bridges, Nigeria has over 750 startups. The highest on the continent.

BESHEL'S CORNER 
HUMANS OF THE INTERNET! 
SHARE THE PRESS
Chances are you have some more friends who would enjoy Freshly Pressed as much as you do.

Use this referral link or share this link to them www.freshlypressed.ng/?r=
FOR ADVERTS
Because we have a wide readership, it's very likely that your type of customers are on our subscription list. Advertise with us. Reach us on Whatsapp: +234 806 379 8271

---
‍This email was sent to because you subscribed to the Freshly Pressed newsletter. If you are no longer interested in receiving this email please unsubscribe from this list.