Good morning. Charles Schwab, the brokerage firm, accidentally sent $1.2 million to the Fidelity account of a woman in Louisiana (she had requested $82.56). They tried to contact her repeatedly to recover the funds but she ignored calls, emails, and text messages. Thereafter, she spent some of the funds on a house and an SUV, which have since been seized.
Criminality is simply universal.
- - -

P.S. Rewards await you when you invite your friends to subscribe to Freshly Pressed. Try it: www.freshlypressed.ng/?r=. You currently have ‍referrals.
☕️QUICK BITES
Egypt. The country has said it received an official notice from Ethiopia that it had started the next phase of filling a controversial huge dam on the Nile River's main tributary, raising tensions days before an upcoming meeting of the United Nations Security Council on the issue.

Energy. Oil prices climbed to their highest level in three years after ministers from the Organisation of the Petroleum Exporting Countries and its allies (OPEC+) failed to agree on increasing oil output for the third time. The price of Brent crude has risen from $20 a barrel in April 2020 to $77 on Monday. Further talks to increase production were indefinitely delayed.

Canada. Canada is an all-comer country and that we know well. Do you want to relocate but think you have limitations, real or imagined? When you base your guidance on what you read on Google or the snippets people give here and there, you can get even more confused and resigned. Well your relocation is possible if you can apply tested simple steps outlined in this guide to make your Canada dream come through.

China. Its cybersecurity watchdog pumped the brakes on Didi – the country's version of Uber. It came after the ride-hailing giant made its IPO debut on Wall Street last week. Now, China's banned Didi from app stores as it undergoes a cybersecurity review. But it's not the only app in the hot seat. Beijing played its national security card and put three other platforms under review. All had recently listed shares in the US.

ONTHISDAY
1928 Sliced bread sold for the first time by the Chillicothe Baking Company, Missouri, using a machine invented by Otto Frederick Rohwedder. Described as the greatest forward step in the baking industry since bread was wrapped.

1947 Alleged and disputed Roswell UFO incident

NIGERIA
The Story
The Southern Governors' Forum (SGF) has insisted on a rotational presidency, saying Nigeria's President in 2023 must come from the South of the country.

Did they meet because of the 2023 elections?
No, but it was one of the issues discussed. In the meeting, the SGF reviewed the situation in the country, focusing on the current security challenges, constitutional amendment and the Petroleum Industry Legislation (PIB). The forum agreed on the decision in a communique signed and issued by the Chairman, Arakunrin Rotimi Akeredolu, after their meeting at the Lagos House, Ikeja. It reaffirmed the forum's commitment to the unity of Nigeria on the pillars of equity, fairness, justice, progress and peaceful co-existence between and amongst its people.

Any word from them on the new electoral Act?
Yes, the forum opposed the removal of electronic transmission of election results from the Electoral Act. "In order to consolidate our democracy and strengthen the Electoral process, the Southern Governors' Forum rejects the removal of the Electronic transmission of the election result from the Electoral Act; and also rejects the confirmation of exclusive jurisdiction in pre-election matters on the Federal High Court," the communique read in part.

Asides the host, Jide Sanwoolu (Lagos), the governors in attendance were Udom Emmanuel (Akwa Ibom), Duoye Diri (Bayelsa), Ifeanyi Okowa (Delta), Kayode Fayemi (Ekiti), Ifeanyi Ugwuanyi (Enugu), Dapo Abiodun (Ogun), Gboyega Oyetola (Osun), Seyi Makinde (Oyo), and Nyesom Wike (Rivers). The Deputy Governors present were Ude Chukwu (Abia), Kelechi Igwe (Ebonyi), Philip Shaibu (Edo) and Placid Njoku (Imo), representing their principals. SOURCE

NIGERIA
Southern Governors - You Can't Be Serious With the 30% PIB Allocation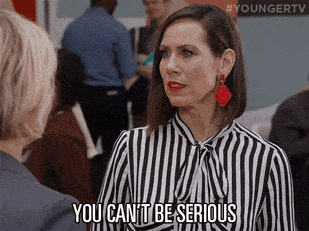 The Story
Southern states governors have rejected the proposed allocation of at least 30% of the profit generated by the proposed Nigerian National Petroleum Company Limited for the exploration of oil in 'frontier basins' as identified by Section 9 of the recently passed PIB.

I don't understand
The legislation, which has been passed by the national assembly, will regulate the oil sector if signed by President Muhammadu Buhari. A part of the legislation proposes that 30% of profit in the proposed Nigerian National Petroleum Company Limited should be allocated for oil exploration in the 'frontier basins'. Although the proposed law doesn't identify the frontier basins, a statement by the President in 2019 identified the frontier basins as Chad Basin, Gongola Basin, Sokoto Basin, Dahomey Basin, Bida Basin, Benue Trough, amongst others.

More For Host Communities
In a communiqué issued at the end of their meeting in Alausa, Ikeja, Lagos State, the governors commended "the National Assembly for the progress made in the passage of the PIB". The communiqué, signed by the Governor of Ondo State and Chairman, Southern Governors' Forum, Oluwarotimi Akeredolu, SAN, partly read, "The Forum rejects the proposed 3% and supports the 5% share of the oil revenue to the host community as recommended by the House of Representatives; "The forum also rejects the proposed 30% share of profit for the exploration of oil and gas in the basins."

Herdsmen/Farmers Crisis
The governors also stated that the anti-open grazing law will be promulgated in the region on 1 September, adding that security agencies must carry them along if they plan to embark on any operations in their respective states. In addition to its stance on the management of oil proceeds, the forum also rejected the ownership structure of the proposed Nigeria National Petroleum Company Limited. "The Forum disagrees that the company be vested in the Federal Ministry of Finance but should be held in trust by Nigeria Sovereign Investment Authority since all tiers of Government have stakes in that vehicle", it said.

The recently passed PIB has been heavily criticised by stakeholders in Southern Nigeria with the Pan-Niger Delta Forum describing its provisions as "unjust, satanic and provocative". SOURCE

TECHNOLOGY
Apps Going Astealing Facebook Login Details

The Story
Concerns over the exposure of unsuspecting victims to various cyber security challenges were again brought to the fore as Google updated the terms and conditions for accessing its apps Play Store.

Tell me about it!
Google has removed nine Android apps, which had been downloaded more than 5.8 million times, from the company's Play Store after the apps were caught stealing users' Facebook login credentials. They include; PIP Photo (>5,000,000 installs),
Processing Photo (>500,000 installs),
Rubbish Cleaner (>100,000 installs),
Horoscope Daily (>100,000 installs),
Inwell Fitness (>100,000 installs),
App Lock Keep (50,000 installs),
Lockit Master (5,000 installs),
Horoscope Pi (>1,000 installs), and
App Lock Manager (10 installs).

How did they access users' Facebook details?
The apps were programmed with limited access for users, and to access all the functions on the apps, users were asked to log-in their Facebook accounts, exposing their details to the prying eyes of the apps, which used a piece of JavaScript code received from an adversary-controlled server. "The applications were fully functional, which was supposed to weaken the vigilance of potential victims. With that, to access all of the apps' functions and, allegedly, to disable in-app ads, users were prompted to log into their Facebook accounts," researchers from Dr. Web said.

How do I protect my personal details from such rogue apps?
While these are not exhaustive security measures, users are advised; to install only apps from known and trusted developers, to watch out for permissions requested by various apps, and pay attention to other user reviews prior to installation. As part of efforts to combat scams and fraudulent developer accounts, Google has announced new measures for the Play Store, including requiring developer accounts to turn on 2-Step Verification (2SV), provide an address, and verify their contact details.

While this specific campaign appears to have set its sights on Facebook accounts, Dr. Web researchers cautioned that this attack could have been easily expanded to load the login page of any legitimate web platform with the goal of stealing logins and passwords from a variety of services. SOURCE

ANIMALS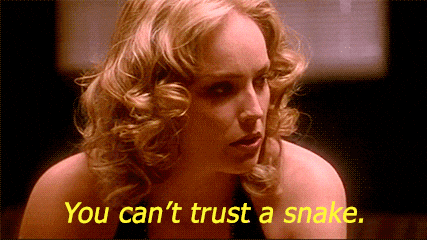 The Story
In North Carolina you can own a dangerous, venomous reptile so long as you keep it in "a sturdy and secure enclosure ... designed to be escape-proof, bite-proof, and have an operable lock." Article 55 of the state's general statutes governs the keeping of exotic venomous snakes as pets, and in addition to enclosure requirements, relevant information must be available within sight of permanent housing.

Are there people in the state who have such pets?
Keith and Rebecca Gifford live on Chaminox Place in northwest Raleigh. Their son, Christopher, has TikTok and Instagram accounts on social media showing him with numerous venomous snakes. In one TikTok video, Christopher talks about his large zebra cobra while protecting his eyes with a face shield. Apparently it's the Giffords' snake that got out and was spotted on a neighbor's porch about 5:10 pm Monday. The neighbor called 911, but by the time animal control got there the slithery escapee was gone.

Gone to where!
The snake still hadn't been found by Tuesday. Christopher's video was taken down Tuesday night. Residents told a local TV station they had no clue one of their neighbors was keeping a zebra cobra as a pet. Whether the snake is recovered or not, the owners could face from 60 days in jail and a fine of $1,000, to 150 days in jail and a fine of whatever the court decides. And that's just if the snake hasn't harmed anyone.

How dangerous is this snake?
The zebra cobra is a very dangerous, venomous reptile, and is also called a barred cobra. They're indigenous to southern Africa, can grow four to five feet long, and are known to spit if frightened or cornered. Their venom is so highly toxic it can cause blindness, tissue damage, and even death. Experts say it's not likely any hospital would have antivenin on hand to treat a bite by a zebra cobra because the antivenins are expensive and have a limited shelf life. SOURCE

WHAT ELSE IS FRESH...
Electoral Legislation: Prohibiting electronic transmission of election results restrictive -CSOs

Kaduna Baptist school invaders demand rice, others to feed victims, hold 121 students
Kidnapped Kaduna pupils: Buhari has lost grip of leadership, says CAN 
UK parliament debates Kenya's role in Nnamdi Kanu's repatriation today
Reps approve legislation to create state police, security outfits

PFN, CAN tackle FG as bandits abduct 140 students in fresh Kaduna raid
Kanu: Canadian justice minister attacks Malami, demands sanctions against Nigeria
Minister slumps at Bauchi event, lands in trauma centre
FIRS secretly recruited 2,000 workers, agency under financial pressure –NCSU
Soyinka slams FG over handling of Igboho, Kanu
Hackers behind holiday crime spree demand $70 million, say they locked 1 million devices

UK to end Covid restrictions July 19

Britney Spears: Judge denies request to remove father from conservatorship

Prominent Dutch crime reporter shot on Amsterdam street
US, European powers condemn Iran uranium metal decision
Indian cinema legend Dilip Kumar dies at 98
Italy edge out Spain on penalties to reach Euro 2020 final
PICKS OF THE DAY
7 incredible things you didn't know your smartphone could do. TechCabal

This optical illusion that breaks people's brains. Syfy

The #NairaLife Of A Mother Of Two Who Is In Between Jobs. Zikoko


Lies and honest mistakes. Aeon

The invisible addiction: is it time to give up caffeine? Guardian

Writing Can Help Us Heal from Trauma. HBR

What Made Early Humans Smart. Naulitus
TODAY'S TRIVIA
Which country is Africa's biggest investor?
A. United States
B. China
C. Netherlands

QUESTION & ANSWER
QUORA QUESTION: 
Why are people so ignorant to everything that happens around them and only focus onto themselves?
Carlos Fernandez
In one of his books (Talking to Strangers), Malcolm Gladwell refers to a very curious social experiment:
- Participants were asked to fill the blanks with letters to complete a particular word. No subject, relationship or constraint was provided. You could fill it out with whatever came to mind.
1- More than once, I've noticed a patient's hesitation about taking the treatment that can potentially cure them and I try to encourage them by saying, "This treatment is an investment. It will be some discomfort for a few months, but then it will buy you the chance to get cured and enjoy a long life. Don't you want to be alive?" Sadly, more than once a patient has answered. "Actually, now that you mention it, I'm not sure I want to—I don't have a reason to be alive."
2- After filling out the survey, participants were asked about the relationship between their responses and their personality. How did your answers reflect your inner thoughts and desires? How do they define you?
3- Of course, most of them responded that it had nothing to do with them. It was just a matter of vocabulary. Maybe they watched a "mafia" movie the day before and some of the words were fresh in their minds. Or a book. Or a conversation. But overall, they categorically responded that their responses didn't reflect who they were.
4- They were taken to a second room, for another survey. In there, they were asked to read the responses of another group, and later, they were asked to describe the people they were reading about. How do you think they are? Are they happy? What can you infer from what they said?
5- Most of the participants had a very clear picture of the person they were reading about. They were clearly happy, or ambitious, or pessimistic. If they, for example, wrote "MONEY" instead of "HOMEY", they were more interested in their careers than their family life. They were almost certain.


But we all see the irony in here, right? When we are told that those words reflect us, we deny it and say that it was just a matter of choice. But when we apply that principle to others, then it becomes obvious that we can judge other people, because what you say matters. We don't judge others with the same lens we judge ourselves.
The reason for this, in my opinon, is that we have only our own perspective in life to get by. This perspective is based on our experiences and education, so it is, in a certain way, very selfish. And it cannot be any other way. Even when we try to be empathetic, we are only able to do so to the extent to which our own experiences can link to what we observe. "Oh, I understand your pain because I HAVE BEEN THROUGH THE SAME". So it comes back to us.
And it is easier to stay there, in our own comfort zone. It is hard to go out all the time and make the effort to understand other people's perspective. So we do it in small doses.
It is not so much that "we are ignorant" just for the sake of it, but because we choose to be. And to a certain level, it is healthy.
However, some people choose to stay there, and never leave… And well, if you don't leave your house every once in a while to explore new horizons, it becomes more of your prison than your home. SOURCE
TRIVIA ANSWER
The Netherlands is Africa's biggest investor
The United Nations Conference on Trade and Development (UNCTAD) states that the FDI stock data through 2018 shows the Netherlands overtook France as the largest foreign investor in Africa

BESHEL'S CORNER 
HUMANS OF THE INTERNET! 
SHARE THE PRESS
Chances are you have some more friends who would enjoy Freshly Pressed as much as you do.

Use this referral link or share this link to them www.freshlypressed.ng/?r=
FOR ADVERTS
Because we have a wide readership, it's very likely that your type of customers are on our subscription list. Advertise with us. Reach us on Whatsapp: +234 806 379 8271
---
‍This email was sent to because you subscribed to the Freshly Pressed newsletter. If you are no longer interested in receiving this email please unsubscribe from this list.