Good morning. Meet Computer Man. No, really. Computer Man Lim is a 22-year-old Filipino whose parents named him in honor of the Y2K bug. His name is consider so odd that he still can't join Facebook using his birth name.

"They won't accept it. I've been trying for years."
- - -

P.S. Rewards await you when you invite your friends to subscribe to Freshly Pressed. Try it: www.freshlypressed.ng/?r=. You currently have ‍referrals.
☕️QUICK BITES
Remote Work. Do you know that some people actually get to work from home? Well, this can be you, too. Here's a guide to teach you how to land your first remote job and succeed while at it.

Africa. Coronavirus-linked deaths in Africa surged by 43 percent in the space of a week, driven by a lack of intensive-care beds and oxygen, the World Health Organization (WHO) said on Thursday, as the new Delta variant surged on the continent.

Lebanon. Prime Minister-designate Saad Hariri stepped down on Thursday after failing to form a government for over the past eight months. Following Hariri's step down, the Lebanese pound hit a new all-time low exceeding 21,000 to the US dollar. Official rate is pegged at 1,500 pounds.

Cuba. The country lifted import duties on food, medicine, and other essential goods by individual travelers until the end of the year. The small concession was made to the thousands of protestors who marched in cities across Cuba on Sunday in the island's largest anti-government demonstrations since 1994. 

ONTHISDAY
622 Muslim Era begins - Muhammad begins flight from Mecca to Medina (Hijra)

1439 Kissing is banned in England (to stop the Black Death from spreading)

2017 Wimbledon Men's Tennis: Roger Federer beats Marin Čilić 6-3, 6-1, 6-4 for a record 8th Wimbledon men's title

NIGERIA
Don't Touch Those Wells 

The Story
The Supreme Court has restrained the FG and its agencies from ceding 17 oil wells from Rivers to Imo State.

Was there a boundary adjustment there?
No, but the oil wells are located in Akri and Mgbede communities, where the boundaries are being disputed by the Rivers and Imo State governments. The order of injunction was granted to stop a purported implementation of the ceding of the oil wells to Imo State pending the determination of a suit brought before the highest court by the Rivers State government. In a chamber ruling on an ex-parte application argued by Emmanuel Ukala, the lawyer to Rivers State, the Supreme Court restrained the Attorney General of the Federation and the Attorney General of Imo State who are the first and second defendants from taking any further action on the ownership of the oil wells until the dispute is resolved.

Where are the communities located on the map?
Rivers state, but it's in dispute. The apex court has fixed 21 September for the hearing of the substantive suit. Previously, the Rivers State Government sought a declaration that the boundary between Rivers and Imo states as delineated in Nigeria's administrative map 10th, 11th and 12th editions as well as other maps bearing similar delineation "are inaccurate, incorrect and do not represent the legitimate and lawful boundaries between the two states." Rivers State, therefore, urged the Supreme Court to declare that the correct instrument, maps and documents to be relied on in determining the boundary between Rivers and Imo State are those used by the plaintiff in delineating the boundary lines between Rivers and Imo.

Return our funds
It also sought a declaration that all the oil wells within Akri and Mbede communities are wrongly attributed to Imo State, and that they are all oil wells within the territory of Rivers State and formed part of Rivers State. Rivers, therefore, sought an order of mandatory injunction directing the AGF to calculate, to its satisfaction and refund to it all revenues that have been wrongly attributed or paid to Imo State on account of the limit or extent of their territories, including earnings due to it from revenue derived from Akri and Mbede oil wells.

Rivers also applied for another order of mandatory injunction directing the AGF to produce an administrative map bearing the correct boundaries between Rivers and Imo States and N500m as cost for the prosecution of its case. SOURCE

MIDDLE EAST
Afghanistanding By His Decision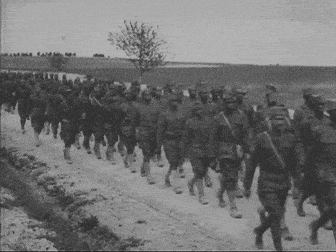 The Story
Speaking from the East Room on Thursday, President Biden vigorously defended his decision to have all U.S. troops out of Afghanistan by August 31.

He's not concerned about the Taliban's growing influence there?
No foreign power has ever managed to unite Afghanistan, he noted, and no amount of sustained American presence there could resolve the country's own intractable problems. The president said he'd determined that after two decades of war, there was simply nothing more the U.S. could do, and it was now up to the Afghans to defend their own country.

Is that an admission of failure?
Asked if the mission had been completed, Biden said after dismantling al Qaeda in the country and killing Osama bin Laden, the military mission had been accomplished. "We achieved those objectives, that's why we went. We did not go to Afghanistan to nation-build, and it's the right and responsibility of the Afghan people alone to decide their future and how they want to run their country." Pressed on the likelihood of a total Taliban takeover, Biden repeated that the Afghan military had the 'capacity' to keep control on its own.

Does that not contradict what we've been reading in the news?
A longtime skeptic of the war, Biden resisted pressure from military leaders to maintain a troop presence in the country and rejected the notion that the Afghan government is incapable of standing up to the Taliban without the backing of American firepower. "I will not send another generation of Americans to war in Afghanistan with no reasonable expectation of achieving a different outcome," he argued. America's resources -- lives, funds, and attention -- were better focused elsewhere. SOURCE

TECHNOLOGY
Beware Of These Hackers 

The Story
Ransomware attacks have earned hackers up to $33M in Bitcoin in 2021, according to an estimate by Ransomwhere, a crowdsourced payment tracker.

What businesses are vulnerable to these attacks?
This amount would rise to $103M should REvil claim the $70M it demanded from over 200 U.S. companies last week. All kinds of businesses, organizations and agencies are vulnerable to these attacks, especially if their operations are IT-driven. Ransomware is a form of malware that encrypts a victim's files, blocks access to their computer system, and threatens to publish private files unless a ransom is paid.

How do victims get compromised?
94% of malware is delivered by email, often through phishing scams that contain malicious attachments. Hacker groups like Mailto/Netwalker and REvil operate "ransomware-as-a-service" businesses.
Mailto/Netwalker is the most profitable ransomware group worldwide, with all-time earnings estimated at $27.9M.

The average ransomware payment increased 33% to $111,605 in 2020.
Bitcoin-related cyber-attacks, including ransomware, increased 192% between October 2020 and May 2021. Bitcoin rose nearly 400% during the same period, indicating a correlation. SOURCE

SCIENCE
Talk About Dragon Breath


The Story
Nearly 90 years ago a Chinese man was forced to help build a bridge across the Songhua River in Harbin, a city in Northeast China, by Japanese soldiers occupying the region. The man found a large skull, which he then hid in a well to prevent his Japanese supervisors from finding it.

What did he do with it?
The man kept the secret for decades, until shortly before his death when he revealed it to his grandchildren, who retrieved the prehistoric fossil in 2018 and donated it to the Geoscience Museum at Hebei GEO University. Researchers from the university conducted analyses of the cranium and determined it could belong to a previously-unknown species that may be more closely related to Homo sapiens than Neanderthals or Denisovans, an early human that lived around the same period.

Is it different from a regular human skull?
The skull is large enough to hold a brain comparable in size to that of modern humans, but with larger square-like eye sockets, thick brow ridges, a wide mouth, and oversized teeth. They dubbed this newly discovered human species Homo longi or "Dragon Man." The fossil's anatomical features suggest that Dragon Man, likely a male in his 50s, lived in northern China at least 146,000 years ago.

A New Human Species?
The study is published in the journal The Innovation. One of the authors, Xijun Ni, professor of primatology and paleoanthropology, said: "It is widely believed that the Neanderthal belongs to an extinct lineage that is the closest relative of our own species. However, our discovery suggests that the new lineage we identified that includes Homo longi is the actual sister group of H. sapiens." Other researchers question the idea of a new species and the team's analysis of the human family tree. They think the skull may actually be the long-sought skull of a Denisovan, an elusive human ancestor from Asia known chiefly from DNA.

Paleoanthropologist Marta Mirazón Lahr of the University of Cambridge, who was not involved in the work, says she's "skeptical of the statements about humans' long-lost sister lineage." But she and others are thrilled with the find. "It's a wonderful skull; I think it's the best skull of a Denisovan that we'll ever have," says paleoanthropologist Jean-Jacques Hublin of the Max Planck Institute for Evolutionary Anthropology. SOURCE

WHAT ELSE IS FRESH...
Electoral legislation passage deadlocked, Reps summon INEC, NCC

Reps approve Pay-As-You-Go, price reduction for DSTV, others

Senate passes harmonised PIB amidst protests

GTB appoints Olusanya first female managing director

EFCC launches 'Eagle Eye' App to ease financial crimes reporting, says Bawa

Military releases 1,009 ex-Boko Haram fighters to Borno
Reps condemn lopsidedness in Navy recruitment, demand suspension
We suspect conspiracy in Super TV boss murder, says CP
COVID 19: UNILAG orders students to vacate campus, continue lectures online
To accommodate fresh loans, FG raises new borrowing limit to N61tn
South Africa deploys more than 20,000 troops as death toll tops 100
Why is South Korea developing an Israeli-style Iron Dome?
Moon 'wobble', rising seas to cause flooding surge: NASA
Philippines confirms first Delta variant death amid vaccine drive
Over 60 dead in Germany, Belgium as floods ravage Europe
Ethiopia regions send troops to back fight with Tigray rebels
Afghans who helped US troops to be airlifted out of country
Top EU court rules hijab can be banned at work
PICKS OF THE DAY
The 50 greatest moments in internet history. Esquire

The body's most embarrassing organ is an evolutionary marvel. The Atlantic

What's the best fact you know? Twitter


The Social Distance Between Africa and African-Americans. JSTOR

These 5 words will open thousands of doors for you. Entrepreneur

Are You Languishing? These Are the Signs and What to Do. Psych Central

What Genetics Says About Adam and Eve. Biologos

When Slavery' Meant Colonial Rule. The Republic
TODAY'S TRIVIA
Do you watch the entrepreneurial show, Shark Tank? Then find out which of these questions you know the answers.
Can you identify each shark from the clues below? Your choices are Mark Cuban, Kevin O'Leary, Robert Herjavec, Barbara Corcoran, Lori Greiner, and Daymond John.

1. The richest of all the sharks?
2. Investor in Scrub Daddy, considered one of the most successful startups to come through Shark Tank?
3. Campaigned to be the leader of the Conservative Party of Canada
4. Barack Obama's ambassador for global entrepreneurship
5. Recognized as a global leader in information security
6. Sold their namesake real estate business for $66 million in 2001

QUESTION & ANSWER
QUORA QUESTION: 
What deeper symbolism exists on everyday objects that are rarely noticed?
Sean Kernan
The four suits in playing cards represent the 4 pillars of the economy in the middle ages.
Spades (top left) was for the military.
Hearts (top right) was for the church.
Diamonds (bottom left) was for trade.
Clubs (bottom right) was for agriculture.
Also, the King of Hearts is sometimes referred to as the suicide King. Why?
(Hint, look at the picture.) SOURCE
TRIVIA ANSWER
1. The richest of all the sharks = Mark Cuban
2. Scrub Daddy investor = Lori Greiner
3. Campaigned to be the leader of the Conservative Party of Canada = Kevin O'Leary
4. Barack Obama's ambassador for global entrepreneurship = Daymond John
5. Recognized as a global leader in information security = Robert Herjavec
6. Sold their real estate business for $66 million in 2001 = Barbara Corcoran

BESHEL'S CORNER 
HUMANS OF THE INTERNET! 
SHARE THE PRESS
Chances are you have some more friends who would enjoy Freshly Pressed as much as you do.

Use this referral link or share this link to them www.freshlypressed.ng/?r=
FOR ADVERTS
Because we have a wide readership, it's very likely that your type of customers are on our subscription list. Advertise with us. Reach us on Whatsapp: +234 806 379 8271
---
‍This email was sent to because you subscribed to the Freshly Pressed newsletter. If you are no longer interested in receiving this email please unsubscribe from this list.