Good morning. Fleets are going the way of the Quibi: After barely a year, Twitter is shutting down its Stories feature, whose life proved to be as fleeting as its name.
Cause of death: "low usage."
- - -

P.S. Rewards await you when you invite your friends to subscribe to Freshly Pressed. Try it: www.freshlypressed.ng/?r=. You currently have ‍referrals.
☕️QUICK BITES
Kenya. Police said 13 people were killed and many others seriously burned when an overturned petrol tanker exploded in western Kenya as crowds thronged to collect the spilling fuel.

Remote Work. Do you know that some people actually get to work from home? Well, this can be you, too. Here's a guide to teach you how to land your first remote job and succeed while at it.

China. Speaking of worsening Sino-American relations, China has sparked a diplomatic row by refusing to let U.S. Deputy Secretary of State Wendy Sherman meet with her counterpart, Le Yucheng. Beijing also won't let the two countries' top military officials meet.

Olympics. IOC chief Thomas Bach wants athletes to avoid making political statements at the Tokyo Games: "The podium and the medal ceremonies are not made…for a political or other demonstration…They are made to honor the athletes and the medal victorious for sporting achievement and not for their private [views]."

ONTHISDAY
1941 Tom and Jerry first appear under their own names in cartoon "The Midnight Snack" by William Hanna and Joseph Barbera
2001 Michael Brunet discovers the skull of Sahelanthropus tchadensis in the Djurab Desert, Chad. One of the oldest known species in the human family tree, 6-7 million years ago years old
2017 US scientists calculate total amount plastic ever produced - 8.3 bn tonnes, equal to weight of 1bn elephants

NIGERIA
Dan(& Co) Go(te) for the Sugar
The Story
The Central Bank of Nigeria (CBN) has restricted the importation of sugar to three companies; Dangote Sugar Refinery Plc, BUA Sugar Refinery Limited, and Golden Sugar Company – owned by Flour Mills of Nigeria Plc.
Why?
This was made known in a statement signed by the bank's director of trade and exchange department. With this restriction, authorised dealers shall not open Forms M or access forex in the Nigerian forex market for any company, including the three listed above, for the importation of sugar without the prior approval of the Central Bank of Nigeria. According to the statement, CBN said the development is due to "reasonable progress" by the companies in achieving backward integration policy in the sector.
What's this backward integration?
The backward integration policy in the sugar industry involves increased production in the supply chain and the expansion towards other materials needed for core products. "The Federal Government of Nigeria under the National Sugar Development Council established the Nigerian Sugar Master Plan to encourage and incentivise sugar refining companies in their Backward Integration Programme (BIP) for local sugar production," the statement reads.
As part of efforts in addressing the country's foreign exchange challenges, the CBN had hinted in April that it is planning to include sugar on the list of import items banned from accessing foreign exchange (FX), to reduce the $1b annual import legislation and encourage local production. SOURCE
TECHNOLOGY
Move Over Samsung, Xia I Am
The Story
As global smartphone shipments increased 12% in Q2 2021, Xiaomi climbed up to number two behind Samsung, its highest ever on the index.
How did it achieve this?
As economies acrosss the globe recover from the effects of the pandemic, Xiaomi is working to increase its market presence abroad. "Xiaomi is growing its overseas business rapidly," said Canalys Research Manager Ben Stanton. "For example, its shipments increased more than 300% in Latin America, 150% Africa and 50% in Western Europe. And as it grows, it evolves". It is now transforming its business model from challenger to incumbent, with initiatives such as channel partner consolidation and more careful management of older stock in the open market.
How did other brands fare?
Samsung was the leading vendor with a 19% share of smartphones shipped. With Xiaomi's 17% share in second place, Apple was third, with 14%, while Vivo and Oppo(10% each) maintained strong growth momentum to complete the top five. Stanton noted that Xiaomi is still largely focused on the mass market, and compared with Samsung and Apple, its average selling price is around 40% and 75% cheaper respectively.
Any projections for the future?
According to Stanton, a major priority for Xiaomi this year is to grow sales of its high-end devices, such as the Mi 11 Ultra. "But it will be a tough battle, with Oppo and Vivo sharing the same objective, and both willing to spend big on above-the-line marketing to build their brands in a way that Xiaomi is not", he noted. But while vendors are fighting hard to secure component supply amid global shortages, 'Xiaomi already has its sights set on the next prize: displacing Samsung to become the world's largest vendor'. SOURCE
AFRICA
Protests Go South In South Africa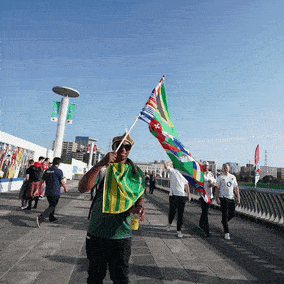 The Story
Jacob Zuma is a still-revered veteran of the African National Congress liberation movement. Shouldn't he? The apartheid system of racial segregation in South Africa ended in the early 1990s, but thereafter corruption became a major problem. In 2009, Zuma became the country's fourth president; however, his tenure was overshadowed by accusations of corruption. In January 2018, Zuma launched the Zondo Commission, whose purpose was to "investigate allegations of state capture, corruption, fraud, and other allegations in the public sector including organs of state." One month later, Zuma was pressured to step down, and Cyril Ramaphosa became president.
Did the commission find him wanting?
The Zondo inquiry started examining allegations of high-level graft during Zuma's time in office. The former president denied any wrongdoing and refused to cooperate with the investigation. South Africa's highest court ordered Zuma to appear and give testimony; he failed to show up, and in February the investigatory body asked the court to imprison Zuma for two years for contempt. With his appeals exhausted, Zuma was sentenced to 15 months in prison on June 29. When he did not turn himself in as directed, hundreds of his supporters gathered outside his sprawling compound, vowing to prevent any attempts to arrest him.
And did that stop his arrest?
A week of tense brinkmanship followed in which the former president and his allies railed against the high court's decision, suggesting without evidence that he was the victim of a conspiracy. Finally, on July 7, the 79-year-old turned himself in to begin serving his prison sentence. Once Zuma was jailed, the protests over his arrest turned violent, spiraling into looting sprees and general anger over the hardship and inequality that still persist 27 years after the end of apartheid. The lawlessness spread from Zuma's home in KwaZulu-Natal province to the country's biggest city, Johannesburg, and surrounding Gauteng province, then to the Indian Ocean port city of Durban.
How bad is it?
Monday evening, the bodies of 10 people were found after a stampede at a Soweto shopping mall in Gauteng province. By Tuesday, the death toll had risen to 72. Many people were trampled to death as thousands stole food, electric appliances, liquor, and clothing from stores; others died in explosions after trying to break into ATM machines. A radio station was ransacked and forced off the air; some Covid-19 vaccination centers closed, causing a slowdown of inoculations. South Africa's currency and shares of banks, real estate companies, and retail firms plummeted.
What's the government's response?
Though he claims the unrest was preplanned, president Cyril Ramaphosa has called for unity amidst the wreckage. Police and the military fired stun grenades and rubber bullets to try halting what had become the worst violence in South Africa in years. More than 1,200 people have been arrested, but outnumbered police seemed helpless to stop the rampage. Aerial footage from a local TV channel showed black smoke rising from several Durban warehouses, and columns of armored personnel carriers rolling down highways. A tweet from Zuma's foundation said there would be no peace in South Africa until the former president was released from jail. SOURCE
EUROPE
Merkeling The End Of An Era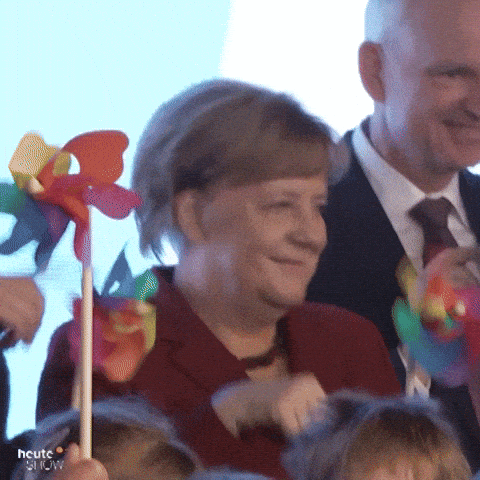 The Story
When President Biden and German Chancellor Angela Merkel appeared before reporters at the White House, Biden conceded that he would miss Merkel bowing out of office.
What else did they talk about?
The two leaders met for almost an hour in the Oval Office prior to the presser. They discussed a number of items, including the threat of climate change, the pandemic and vaccine property rights, Afghanistan, as well as cyberattacks and aggressive behavior by China and Russia. On one subject they must agree to disagree: the controversial Nord Stream 2 gas pipeline. The U.S. has long argued that the major Russia-to-Germany gas pipeline project will threaten European energy security by increasing the continent's reliance on Russian gas, thus allowing Moscow to exert political pressure on vulnerable Eastern and Central European nations, particularly U.S. ally Ukraine. Merkel argues it is a commercial matter that should not be subject to geopolitics.
Caught in the middle.
While Biden remains opposed, he recently waived sanctions against German entities involved in the project, a move that angered many in Congress. In a letter to the president prior to his meeting with the chancellor, Senator Marco Rubio (R-FL) raised concerns that the pipeline is already having an economic impact on Ukraine. Rubio said that as Nord Stream 2 nears completion, the company that operates the pipeline, Gazprom, "has already started to reduce its use of pipelines in Ukraine." Merkel downplayed concerns, stressing that Nord Stream 2 would be in addition to, not in place of, Ukrainian pipelines.
She seems to always have the right answers, right?
Well, it appears so. Differences aside, their ease in one another's presence was clear. "On a personal note I must tell you I will miss seeing you at our summits," Biden said to the second-longest serving chancellor in Germany's history. "I truly will." Asked about her famously difficult relationship with former President Trump, Merkel diplomatically deflected, saying only that it was in Germany's interest to "work with every American president." Smiling, she added: "Today was a very friendly exchange." SOURCE

WHAT ELSE IS FRESH...
INEC counters NASS, says nationwide e-transmission of election results possible 

E-transmission of results: Buhari's aide defends rejection, NBA, others say resolution illegal, selfish
Command goes after Zamfara gunmen as bandits kill 13 policemen
Why we didn't approve herbal medicine for COVID-19 treatment- NAFDAC
Winners Chapel sacked me, 40 other pastors for not generating enough revenue
Prepare for severe floods in Sept, NIHSA warns Lagos residents
Tinubu Family Takes Possession of Land with 50 Houses in Surulere
Biafra: Nnamdi Kanu cheery, preached unity in DSS custody -Lawyer
IPOB: DSS keeps mum over arrest, detention of three Israelis
FG will take possession of looted Benin bronzes, says Lai Mohammed 
Viral Lagos amputee hawker acquires N17.5m apartment
Senate, NDIC move to protect depositors' funds against cyber-attack 
We won't stop reporting terrorist attacks, media chiefs dare NBC

Poorly kitted Nigerian contingent wear Arsenal jersey, different brands in Tokyo

Nigerian Idol winner, Kingdom, gets Bayelsa scholarship

Inflation rate dips to 17.75%, food inflation 21.83% in June – NBS

Japan just shattered the internet speed record: 319 Terabits per Second

Global 5G subscriptions'll hit 580 million by December – Report 
Merkel describes German flood devastation as 'terrifying'

PayPal increases crypto purchase limits to $100K
Messi's Copa America photo breaks Instagram's record as the most-liked sports photo
Zuma graft trial to resume despite deadly S.Africa protests
Over 15 people missing after ship sinks in Liberia

Antonio Banderas to star in Indiana Jones 5 - Variety

PICKS OF THE DAY
What happens to your eyes when you stare at screens all day. BusinessInsider

50 (very short) rules for a good life, courtesy of the Stoics. Medium

How perception saves lives. YouTube


Full list: Senators who voted against electronic transmission of election results. Punch
How to Forgive Someone Who Hurt You—Even When It Feels Impossible. Explore
The Computer Scientist Training AI to Think With Analogies. Quanta
Why the U.S. once set off a nuclear bomb in space. Nat Geo
TODAY'S TRIVIA
What is the name for trees that never lose the leaves?
A. Baobab
B. Vegetative
C. Evergreen

QUESTION & ANSWER
QUORA QUESTION: 
What are some things that neuroscientists know but most people don't?
Profile photo for Paul King
Paul King
Where to start?
There are hundreds of surprising, perspective-shifting insights about the nature of reality that come from neuroscience. Every bizarre neurological syndrome, every visual illusion, and every clever psychological experiment reveals something entirely unexpected about our experience of the world that we take for granted.
Here are a few to give a flavor:
1. Perceptual reality is entirely generated by our brain. We hear voices and meaning from air pressure waves. We see colors and objects, yet our brain only receives signals about reflected photons. The objects we perceive are a construct of the brain, which is why optical illusions can fool the brain.
2. We see the world in narrow disjoint fragments. We think we see the whole world, but we are looking through a narrow visual portal onto a small region of space. You have to move your eyes when you read because most of the page is blurry. We don't see this, because as soon as we become curious about part of the world, our eyes move there to fill in the detail before we see it was missing. While our eyes are in motion, we should see a blank blur, but our brain edits this out.
3. Body image is dynamic and flexible. Our brain can be fooled into thinking a rubber arm or a virtual reality hand is actually a part of our body. In one syndrome, people believe one of their limbs does not belong to them. One man thought a cadaver limb had been sewn onto his body as a practical joke by doctors.
4. Our behavior is mostly automatic, even though we think we are controlling it. The fact that we can operate a vehicle at 60 mph on the highway while lost in thought shows just how much behavior the brain can take care of on its own. Addiction is possible because so much of what we do is already automatic, including directing our goals and desires. In utilization behavior, people might grab and start using a comb presented to them without having any idea why they are doing it. In impulsivity, people act even though they know they shouldn't.
5. Our brain can fool itself in really strange ways. In Capgras syndrome, familiar people seem foreign (the opposite of deja vu). One elderly woman who lived alone befriended a woman who appeared to her whenever she looked in a mirror. She thought this other woman looked nothing like herself, except that they seemed to have similar style and tended to wear identical outfits. Another woman was being followed by a tormenter who appeared to her in mirrors but looked nothing like herself. She was fine otherwise. SOURCE
TRIVIA ANSWER
What is the name for trees that never lose the leaves?
C. Evergreen

BESHEL'S CORNER 
HUMANS OF THE INTERNET! 
SHARE THE PRESS
Chances are you have some more friends who would enjoy Freshly Pressed as much as you do.

Use this referral link or share this link to them www.freshlypressed.ng/?r=
FOR ADVERTS
Because we have a wide readership, it's very likely that your type of customers are on our subscription list. Advertise with us. Reach us on Whatsapp: +234 806 379 8271
---
‍This email was sent to because you subscribed to the Freshly Pressed newsletter. If you are no longer interested in receiving this email please unsubscribe from this list.