Good morning. A man's dog was stolen. He found the thief, and instead of calling police, he got her into rehab.
This story doesn't happen without compassion & empathy!
- - -

P.S. Rewards await you when you invite your friends to subscribe to Freshly Pressed. Try it: www.freshlypressed.ng/?r=. You currently have ‍referrals.
☕️QUICK BITES
Tanzania. Main opposition party has said that its leader and other members will be charged with "terrorism" after being arrested in a sweeping midnight raid that has drawn international concern.

Health. A healthy adult should weigh an average of 70kg, and in relation to your height, normal BMI is within 18.5–24.9. Do you consider yourself overweight? Let's show you a 28-Day Body Transformation Program that will bring things to normal.

Technology. Researchers demonstrated a self-healing crystalline material, which can automatically repair broken phone screens in seconds. The researchers at the Indian Institute of Science Education and Research (IISER) in Kolkata and the Indian Institute of Technology, Kharagpur said they were inspired by wound and bone healing.

China. The country has rejected a plan from WHO to further examine a Wuhan laboratory as part of its investigation into the origins of the coronavirus. Senior Chinese health officials and politicians said they were "shocked and offended" at the WHO's investigation plan and would not agree to welcome a new investigation at the Wuhan Institute of Virology.

ONTHISDAY
1829 William Austin Burt patents America's first "typographer" (typewriter)

2010 One Direction is formed during the X Factor show as Niall Horan, Harry Styles, Liam Payne, Zayn Malik and Louis Tomlinson join together

2015 NASA's Kepler mission announces discovery of the most Earth-like planet yet - Kepler-452b, 1,400 light years from Earth

NIGERIA
Sunday Igboho: Benin Republic Not Playing Ball 

The Story
The Republic of Benin has resisted Nigeria's attempts to hastily extradite the Yoruba nation activist, Sunday Adeyemo, also known as Sunday Igboho, to the headquarters of the Department of State Services in Abuja.

Is Benin under pressure from the international community?
According to the PUNCH, the Federal Government planned to extradite the activist on Wednesday, but Benin Republic insisted that it would not be part of any process that was against due process. A security source in the West African country, who spoke to The PUNCH, said, "The Nigerian government planned to extradite him on Wednesday, but our government said the rule of law must be followed as the world is watching us."

But how long can they hold on to him?
One of the lawyers of Igboho, Pelumi Olajengbesi, in an interview with the Punch, said Benin Republic had shown itself to be a country that respects the rule of law and due process. The lawyer said Igboho's legal team in Benin Republic were in talks with the Benoinoise government. He noted that despite pressure from the Nigerian government, the government of Benin had insisted on following due process including a 'repatriation hearing to determine whether Igboho was guilty as accused by the Nigerian secret police'.

So there's a chance he's not extradited?
Olajengbesi, who noted that Igboho and his wife, a German citizen, were still in police custody in Cotonou, said "the disposition of Benin Republic is that it is a country that respects the rule of law. We are making efforts that he is not repatriated wrongly to Nigeria. We are ensuring that everything is done in accordance with the law and we are very hopeful that we would succeed because we expect that there should be a repatriation hearing before they can extradite him if at all they would do that." SOURCE

EUROPE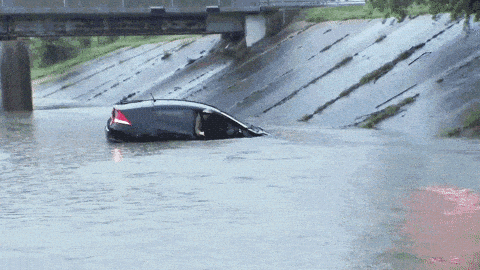 The Story
Last week, unusual flooding swept through western Europe, causing havoc in places like Belgium and Germany. While the full impact of that is still being assessed, the destructive flooding moved elsewhere.

Not again!
At least 31 people were killed Sunday after torrential rains swept through India's financial, commercial, and entertainment capital of Mumbai, in the western state of Maharashtra. Thunderstorms triggered landslides that collapsed walls and crushed cars and houses, leaving some neighborhoods devastated.

What's happening to the world?
Many factors contribute to flooding, but a warming atmosphere caused by climate change makes extreme rainfall more likely. But while the flooding in Europe has again highlighted the urgency of the need to address climate change, Mumbai -a city of 12 million people - regularly experiences heavy rainfall during the July-September monsoon season; the rain often triggers building collapses, especially in poorer districts known for illegal or poorly built dwellings. In 2005, flooding in Maharashtra killed more than 1,000 people, including 410 from Mumbai.

Even China has no umbrella
In central China, severe flooding caused by record rainfall forced the evacuation of over 10,000 people in Henan province. Main roads were closed and flights canceled in more than a dozen cities in the province, which is home to some 94 million people. Images on social media showed entire streets submerged, with cars and debris left drifting in fast-moving floodwaters.

In Zhengzhou, passengers were seen in flooded subway carriages with water reaching their shoulders. There were also fears that a dam in the province could collapse at any time after being damaged by the recent storms. SOURCE

TECHNOLOGY
The Story
Many cell phone users may have chosen Apple iPhones because they think they're more secure.

Aren't they?
The company does tout security as an important feature of its products. In 2016, Apple famously involved itself in a high-profile legal battle with the FBI over whether it could be forced to unlock an iPhone used by one of the attackers in the 2015 mass shooting in San Bernardino, California. Apple burnished its reputation for guarding users' privacy by refusing to comply. Ultimately, however, the FBI found an Australian cybersecurity firm that could unlock the iPhone 5c without any help from Apple.

We're all vulnerable
NSO Group Technologies, founded in 2010, is an Israeli cyberarms firm whose signature surveillance tool, Pegasus, enables the remote surveillance of smartphones. Pegasus can be covertly installed on mobile phones running most versions of iOS and Android. NSO Group claims its Pegasus spyware is "used exclusively by government intelligence and law enforcement agencies to fight crime and terror." But in 2020, a list of over 50,000 phone numbers -- gathered since 2016 by clients of the NSO Group -- was leaked to Amnesty International and Forbidden Stories, a Paris-based journalism nonprofit.

The information was shared with the Washington Post and numerous other journalists and news organizations that did additional research and analysis, which eventually came to be known as the Pegasus Project and was above and beyond the forensics analyses done by Amnesty International's Security Lab.

What did they find?
What the investigation uncovered is that Pegasus wasn't just tracking terrorists and criminals; it was also being used by authoritarian governments to spy on private individuals. Amnesty's Lab examined 67 smartphones belonging to journalists, human rights activists, business executives, lawyers, and two women close to murdered Saudi journalist Jamal Khashoggi -- all of whose numbers were on the Forbidden Stories list. Forensic evidence was found of Pegasus infections or attempted infections in 37. Of those, 34 were iPhones and three were Android devices.

How vulnerable can targets be?
Amnesty's examination wasn't able to reveal what was collected, but the potential is vast. For years, Pegasus has been able to collect emails, call records, social media posts, user passwords, contact lists, pictures, videos, sound recordings, and browsing histories. It can activate cameras or microphones to capture fresh images and recordings, and it can listen to calls and voicemails. It can collect location logs of where a user has been, and determine where that user is now or where he's going.

All of this can happen without a user ever touching the phone, or knowing a mysterious message was received. They're called "zero-click" attacks in the surveillance industry, and they can work on even the newest generations of iPhones. Apple's protestations to the contrary, iPhone security, is simply no match for NSO spyware. SOURCE

OLYMPICS
Welcome To The Olymp-mess


The Story
The Tokyo 2020 Olympic Games are still on track to start Friday night, but scores of athletes will have to watch the competitions on TV from wherever they're quarantining. And if any of those athletes still participating are thinking of protesting racism and hate online by taking a knee, their gesture won't be seen on social media.

How will they do that?
The International Olympic Committee and Tokyo 2020 organizers banned their social media teams from posting pictures of athletes peacefully protesting, after watching Britain's Team GB's women's first football match against Chile on Wednesday. Shown on live TV were members of both teams taking a knee, followed by players from the U.S., Sweden, and New Zealand. Questions arose about the IOC's 'knee-jerk' decision, since the committee had previously relaxed the rules to allow for peaceful, respectful protest on the field of play.

What's with the athletes watching on TV?
On July 14, South Africa's Olympic football squad arrived in Olympic Village. On Sunday the 18th, Thabiso Monyane and Kamohelo Mahlatsi became the first athletes in the Village to test positive for Covid-19. Later that afternoon, six track and field athletes and two staffers from Team GB were forced to self-isolate, after coming into close contact on their flight to Tokyo with a member of the public who had the virus.

Aren't they going to participate in the games?
On Wednesday, 400m hurdler Jessie Knight, 27, revealed she is one of the six athletes forced to self-isolate. Knight has repeatedly tested negative for Covid and continues to practice each day, so she expects to be able to compete in the finals of her event a week from Saturday. Chilean taekwondo athlete Fernanda Aguirre, Dutch skateboarder Candy Jacobs, Czech table tennis player Pavel Širuček, and American beach volleyball player Taylor Crabb have all been ruled out of the Games after testing positive for the virus.

Since July 1, the number of positive Covid-19 cases in Japan among those connected to the Games has grown to 82. Tokyo 2020 President Seiko Hashimoto insists organizers have "a plan in place" to respond to any Covid outbreak at Olympic Village. But thousands of athletes are yet to arrive, and Hashimoto admitted earlier this week they are "probably very worried" about coming to Japan. SOURCE

WHAT ELSE IS FRESH...
Catholic bishops: Kukah spoke the truth about Nigeria — criticism not a crime
Telcos fault CBN on new framework, wants to drive mobile agent services

Buhari confirms termination of Bala-Usman's appointment as NPA boss

Reps panel recommends arrest warrants on Emefiele, Kyari, others

China explains Nigeria loans, rejects 'plot to hijack sovereignty'

Baptist considering ransom to release abducted students, says we're boxed

COVID-19 scare: Team Nigeria undergo daily tests in Tokyo
Oil price rises to $72 after hitting record low
Abuja community gets robbery notice from hoodlums
Abaribe - I will remain in PDP, even as only member
South Africa unrest death toll jumps to more than 300 

Madagascar foils assassination attempt on president

EIU Report: FG May Raise VAT to 15% Before 2025
Sweden Shock USA 3-0 in Womens Football Opener
Antetokounmpo Leads Bucks to First NBA Title in 50 Years
Brazil football legends Marta and Formiga create Olympic history
Brisbane elected 2032 hosts as Olympics return to Australia 

US launched recent airstrikes in Afghanistan —Pentagon
UK 'pingdemic' raises fears of food shortages
'Just the beginning': US imposes new sanctions on Cuba
Ben & Jerry's parent firm Unilever 'firmly committed' to Israel
Olympics opening ceremony director fired over Holocaust joke
Struggling Lebanese families rely on expats for medicine lifeline
PICKS OF THE DAY
Full preview and schedule of Women's Olympic football tournament. SportingNews

Become What You Are. Human Parts

The Fire That Forged Giannis Antetokounmpo. Ringer

The Inevitable Weaponization of App Data Is Here. Vice

Why Employees Don't Want Remote Work to End. Fast Company

Esther Perel Is Fighting the "Tyranny of Positivity. GQ

Yes, It Is Obscene, Ms Adichie, But… – Dami Ajayi. Yaba Left
TODAY'S TRIVIA
How many constellations are in the night sky?
A. Incalculable
B. 88
C. 100

QUESTION & ANSWER
QUORA QUESTION: 
Which celebrity lied their way to fame?
Peter Novak
This guy right here…
Don't recognize him yet? How about now?
Still not ringing any bells? Ok, how about now?
Ok, so that is actually a picture of Jean-Claude Van Damme, on the movie poster for "Blood Sport". And "Blood Sport" was the supposed true story of the guy in the first two pics, named Frank Dux.
Frank Dux told the Martial Arts world, anyone who would listen, Black Belt Magazine, and Soldier of Fortune all about his super death-defying Kumite tournament, hosted in secret by the "Black Dragon Fighting Society", supposedly a clandestine organization that holds the largest fight to the death super secret tournament in the world going back several hundred years.
He also claimed that at that single-elimination 'to the death' tournament, he defeated 60 straight opponents! And that he worked on covert Missions in South East Asia (Vietnam) for the CIA while he was in the Marine Corps. He also stated previously that he earned the Medal of Honor. And that he studied actual Ninjitsu under a Ninja Master in SoCal, who adopted him as a son while he was a young man, and took him to Japan to study Ninjitsu.
So, this story, and this man, that spawned three sequels, by the way, lied about all of it. All of it. Never went to South East Asia on Covert CIA missions (He was born in 1956, you do the math!), never worked for the CIA in any way, shape or form, was only a Marine reservist, that was released from the Marines because he suffered from "Delusions of Grandeur", never went to Japan while in High School, never studied Ninjitsu from a Ninja master living in SoCal, and never ever fought and won a super-secret tournament to the death in…the Bahamas. That's right, in his original version, he stated the tournament was held in the Bahamas.
Never mind that a 60 round single elimination tournament would require over 1B. Or that the Bahamas only has a population of approx. 1 million people. Or that he would have been 19 at the time. No, even if you somehow ignore all that, as well as the fact that if it really was a 60 round single-elimination tournament, the tournament would take YEARS of constant fighting. No, the biggest proof of lie comes from this: enrollment in the super-secret Black Dragon Fighting Society requires you to master a martial art, swear an oath of secrecy…Or be a little kid reading Comic books in the late 60s and 70s…Behold!
For $.25 (that is 25 CENTS) you could learn Dim Mak. And the man teaching this won "the world overall fighting arts Championship in Death matches!"
All lies. So, not only did Frank Dux lie, he even plagiarized the material from another sham!
And I really don't think there is a bigger liar to gain fame. The other answers name people with obvious talent. But this guy literally never even actually studied Martial Arts legitimately, and yet he opened up "Dux Ryu" Schools all over California and has book and movie deals!! SOURCE
TRIVIA ANSWER
How many constellations are in the night sky?
B. 88

BESHEL'S CORNER 
HUMANS OF THE INTERNET! 
SHARE THE PRESS
Chances are you have some more friends who would enjoy Freshly Pressed as much as you do.

Use this referral link or share this link to them www.freshlypressed.ng/?r=
FOR ADVERTS
Because we have a wide readership, it's very likely that your type of customers are on our subscription list. Advertise with us. Reach us on Whatsapp: +234 806 379 8271
---
‍This email was sent to because you subscribed to the Freshly Pressed newsletter. If you are no longer interested in receiving this email please unsubscribe from this list.