Good morning. Three women discovered they were dating the same man. They dumped him and went on a months-long road trip together.
E for Energy!
- - -

P.S. Rewards await you when you invite your friends to subscribe to Freshly Pressed. Try it: www.freshlypressed.ng/?r=. You currently have ‍referrals.
☕️QUICK BITES
Tunisia. President Kais Saied has suspended parliament and dismissed Prime Minister Hicham Mechichi in a move condemned as an attack on democracy by his rivals but which others greeted with celebrations on the streets.

Health. A healthy adult should weigh an average of 70kg, and in relation to your height, normal BMI is within 18.5–24.9. Do you consider yourself overweight? Let's show you a 28-Day Body Transformation Program that will bring things to normal.

Israel. After nearly 20 years of diplomatic efforts, Israel has attained observer status at the African Union (AU). Israel previously held observer status at the Organisation of African Unity (OAU), but was long thwarted in its attempts to get it back after the OAU was disbanded in 2002 and replaced by the AU.

Lebanon. UNICEF warned over 71% of the population is close to losing access to safe water. Water pumping could be suspended in the next four to six weeks due to funding and supply shortages. Lebanon hasn't had a government for nine months. An ongoing economic crisis has pushed over 50% of the country's population into poverty.

ONTHISDAY
1895 Physicist and chemist Maria Skłodowska (27) weds physicist Pierre Curie (36) in Sceaux, France
1903 1st automobile trip across the United States (San Francisco to New York) completed by Horatio Nelson Jackson and Sewall K. Crocker
2017 Would You Believe? 3 live king cobras reported found inside potato chip cans by customs officials in Los Angeles

NIGERIA
Casualties Increasing In FCT Cholera Outbreak 

The Story
The Federal Capital Territory Administration has said that 60 persons have died as a result of the current cholera outbreak in Nigeria's capital.

How wide is the spread?
The FCT Minister of State, Dr Ramatu Tijjani Aliyu, gave the update on Thursday during the continuation of community sensitisation on cholera and other severe acute diarrhoea diseases outbreaks in Pyakasa and Gwagwa respectively. The minister, who was represented by the Acting Executive Secretary of the FCT Primary Health Care Board, Dr Iwot Ndaeyo, also said suspected cases had risen from 604 to 698 in three days, while the death toll had also climbed from 54 to 60.

What parts of the city are the most affected?
She noted that Abaji area council recorded three suspected cases and no death, while Abuja Municipal Area Council (AMAC) – the council which contains much of Abuja Metro – had 281 suspected cases with 22 deaths. The Bwari Area Council recorded 134 suspected cases with 22 deaths. Others were Gwagwalada area council with 220 suspected cases and nine deaths, Kuje area council with 23 suspected cases and four deaths and Kwali area council, which recorded 37 suspected cases with three deaths.

What are the authorities doing about it?
She described the Cholera outbreak in the FCT as unacceptable, adding that the administration would not fold its hands and watch residents die helplessly over preventable diseases. The minister said every necessary steps to curb further spread must be made, just as she urged FCT residents and critical stakeholders to publicise the message of cholera disease prevention, proper sanitation with practice of hand hygiene in their respective communities. SOURCE

NORTH AMERICA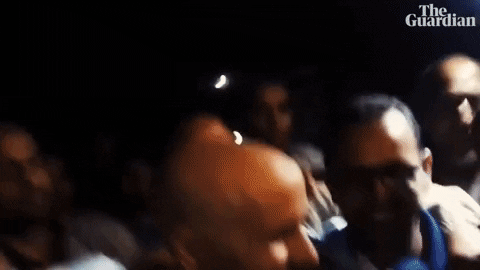 The Story
40 inmates have remained at Guantanamo Bay detention center, the U.S. high-security prison on the island of Cuba that once held 800 prisoners.

What about it?
During his 2008 presidential campaign, Barack Obama pledged to shutter the facility within a year of taking office; two days after his inauguration, he issued an executive order to close Gitmo. The subject became a political hot potato, but by the end of 2016, Obama had reduced Gitmo's population from 245 to 41 detainees.

Why did Obama want to close it?
Gitmo was established by US President George W. Bush's administration in 2002 during the War on Terror that followed the September 11, 2001 attacks. Indefinite detention without trial, and torture led the operations there to be considered a major breach of human rights by Amnesty International and a violation of Due Process Clause of the Fifth and Fourteenth amendments of the United States Constitution.

I see! What has happened since Obama left office?
In January 2017, Donald Trump ordered that the prison remain open, and during his administration only one prisoner was moved out. Last month, President Biden quietly began efforts to close the facility, which he hopes to do before the anniversary of the September 11, 2001 terrorist attacks. Early Monday, the Defense Department announced the transfer of Abdul Latif Nasir to his native Morocco.

Nasir was an accused al-Qaeda fighter who had been at Gitmo since 2002, one of five men whose transfers were approved in 2016, but didn't go through. Nasir spent nearly two decades behind bars, without ever being charged or having a trial. 39 detainees now remain at Gitmo. SOURCE

NORTH AMERICA
The Story
A federal court decided this month that a Massachusetts school can continue to use electric shock devices as a behavioral modification method.

Electric shock?
The government has attempted to end the practice, but surprisingly, family members often defend its practice. In a 2-1 decision, the judges ruled that the ban would interfere with doctors' abilities to work within the schools. The F.D.A. attempted to ban the devices nationally in March of 2020, saying that delivering shocks to students presents "an unreasonable and substantial possibility of illness or injury."

What behavioral modification is the practice used for?
The devices are used to correct self-harming or aggressive behavior among children and adults with intellectual disabilities, or behavioral or psychiatric issues. The United Nations has labeled the practice as "torture," and the F.D.A. agrees that it can cause lasting trauma. Students wear a fanny pack, out of which two wires emerge and attach to an arm or leg. Staff members control the devices via remote control.

How effective has it been?
The ban in 2020 was national, but the school in question seems to be the only institution using them anyways. The practice has been used for decades at the school, and some parents have defended it, saying it stopped children from hurting themselves or others when nothing else could. The device is currently approved to be used on 55 of the over 300 students, all of whom are adults, but some of whom started the treatment as children.

The parents must request and consent to the treatment, and a local judge approves its use. Many of the students on whom the treatment is used report being traumatized by it, and one former victim says, "what they're doing is just taking people that have issues and just building more." SOURCE

HEALTH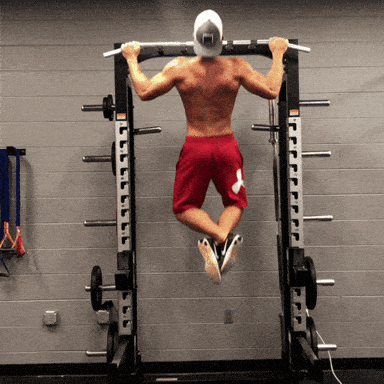 The Story
There is solid scientific evidence that masks and social distancing and vaccinations can stop the spread of Covid-19. Can the same be said for sedentary workout music? Authorities in South Korea think so, as musical tracks above a certain speed have been banned in gyms.

I don't understand.
Health officials determined that lively music is potentially dangerous for exercise during the pandemic. Because, you know, all that vigorous gyrating and perspiring during group exercises like aerobics and spinning means people are breathing out much too fast or flinging their sweat around on others. South Korea Covid Rules now require that workout tunes cannot exceed 120 beats per minute (bpm) in group exercises. But some opposition politicians think the rule is ridiculous nonsense, and gym owners see it as barely effective, or downright unrealistic.

What's the relationship between exercises and playing of music?
Studies have found that listening to music while exercising helps you to work harder and make it feel less difficult. As one gym owner said: "Playing bright tracks is to cheer up our members and the overall mood". On the new covid rule, he said, "my biggest question is whether playing classical music or songs by [the boyband] BTS has been proved to have any impact on spreading the virus." He also wants to know how he's supposed to control the playlists people listen to through their own earphones and wearable devices.

Have those questions been addressed?
Officials say that a broad range of opinions were considered, and President Moon Jae-in has appealed for more patience. Nearly a million people worldwide subscribe to Spotify's gym playlist "You Can Do It." But none of its opening 10 tracks are under 120 bpm. The new rules also limit treadmill speeds to 3.7 mph, which led one opposition party member to query sarcastically: "So you don't get Covid if you walk slower than 3.7 mph?" He also says he doesn't understand what Covid-19 has to do with his choice of music. Well, now he's just being insubordinate. SOURCE

WHAT ELSE IS FRESH...
Yoruba monarchs in Benin Republic meet over Sunday Igboho

Parents relive traumatic experiences as bandits release 28 Baptist students
We've not stopped Nigerians from using Twitter, FG tells court
After six-hour hearing, Benin court releases Igboho's wife
We prefer Igboho dies in Benin prison than be extradited — Lawyer  
Sunday Igboho not abandoned, says Sanwo-Olu  
Lagos NURTW generates N123bn annually – Report
Nigeria receives first batch of Super Tucano aircraft
145-man committee inaugurated for Buhari son's wedding to Bichi emir's daughter
FG to service loans with N14.6tn in three years
Ahmed Musa completes move to Turkey's Fatih Karagumruk
Barca Set to Offload Griezmann, Coutinho, Dembele, Others to Balance Books
Policeman shoots student for not wearing face mask in DRC 

Republic of Liberia @174!

Argentina becomes the first Latin American country to officially recognize gender nonbinary people.

Indonesia extends COVID curbs by a week as hospitals deluged
US vows continued air support for Afghan forces fighting Taliban
Shanghai cancels flights as Typhoon In-Fa lashes eastern China
US going 'in wrong direction' as COVID cases rise: Fauci
Slowest to qualify, Tunisian Hafnaoui wins Olympic swimming gold
PICKS OF THE DAY
The Igboho/Kanu anticlimax. The Nation

The Forgotten Planets. Naulitus

MARK IN THE METAVERSE. The Verge

The Jessica Simulation: Love and loss in the age of A.I. The Chronicle

Ranking the year's best documentaries (so far). Thrillist

Dubai beats the heat with fake rain. Indy100

One man's face averaged over 7,777 days. FlowingData

TODAY'S TRIVIA
What metal is the best conductor of electricity?
A. Gold
B. Silver
C. Iron

QUESTION & ANSWER
QUORA QUESTION: 
Which are the top weird tech facts?
Arjun Anil
Let me tell you two incredible tech facts to make your day!
1) About 51% of internet users are not human!
Not humans? Are you kidding me? Yes, you heard me right. Ok, let's get to the point. It's said that about 51% of internet traffic is caused by bots. Remember that weird "I am not a robot" checkbox that we get on many websites? These bots are the primary reason for that.
2) Your smartphone is a million times more powerful than the computers NASA used for launching Apollo 11
The computers used to guide humans through space, about 356,000km away from earth, were a million times less powerful than the smartphone in your hand right now. Just imagine the potential we have got. SOURCE

TRIVIA ANSWER
What metal is the best conductor of electricity?
B. Silver


BESHEL'S CORNER 
HUMANS OF THE INTERNET! 
SHARE THE PRESS
Chances are you have some more friends who would enjoy Freshly Pressed as much as you do.

Use this referral link or share this link to them www.freshlypressed.ng/?r=
FOR ADVERTS
Because we have a wide readership, it's very likely that your type of customers are on our subscription list. Advertise with us. Reach us on Whatsapp: +234 806 379 8271
---
‍This email was sent to because you subscribed to the Freshly Pressed newsletter. If you are no longer interested in receiving this email please unsubscribe from this list.