Good morning. "A bit unbelievable" – A woman, who set a world record after running 95 marathons in 95 days.

I can feel my running shoes starring at me.
- - -

P.S. Rewards await you when you invite your friends to subscribe to Freshly Pressed. Try it: www.freshlypressed.ng/?r=. You currently have ‍referrals.
☕️QUICK BITES
Football. Cameroon, Tunisia, Algeria and Nigeria clinched the final places in the African play-offs for the 2022 World Cup.

China. President Xi Jinping has used a virtual summit with US counterpart Joe Biden to warn that encouraging Taiwanese independence would be "playing with fire".

Russia. The U.S. is condemning a "dangerous and irresponsible" test of a Russian anti-satellite missile that blasted a cloud of debris into Earth's orbit and forced astronauts aboard the International Space Station to briefly take shelter as a precaution.

Europe. Austria has placed some 2 million unvaccinated people on partial lockdown, while neighboring Germany has reintroduced coronavirus testing at no charge, as the two countries contend with soaring rates of COVID-19 amid a Europe-wide wave of new infections.

NIGERIA
The Story
Nigerian inflation slowed to a 10-month low in October, giving the Central Bank scope to leave interest rates on hold next week.

Figures?
Consumer prices increased 15.99% from a year earlier, compared with 16.63% in September, Statistician-General Simon Harry told reporters Monday in Abuja. While inflation has exceeded the 9% ceiling of the central bank's target band for more than six years, the sustained slowdown in price growth may give the monetary policy committee room to hold rates and aid the economy's rebound from last year's coronavirus-induced contraction.

What's their forecast going forward?
The slowdown is expected to continue unless there's a shock in the system, Harry said. The deceleration in inflation was largely helped by annual food-price growth, which slowed to 18.3% from 19.6% in September. Core inflation, which excludes farm produce, eased to 13.3%, compared with 13.7% in the previous month. Economic output in Africa's biggest oil producer has lagged the pace of population expansion of about 2.6% every year since crude prices fell in 2015.

Central Bank of Nigeria Governor Godwin Emefiele has previously said the MPC will only make policy adjustments once the economy's recovery is on a sustainable path. The central bank will announce its interest-rate decision on 23 November. SOURCE

NIGERIA
The Story
Bandits on Sunday night carried out a punitive attack on Kwarin Mai Saje community in Tsafe Local Government Area of Zamfara State over the failure of the residents to pay a N3m levy.

What levy?
The brutal outlaws had initially imposed levies on 13 communities in the area, but Kwarin Mai Saje was not included. However, a gang associated with the bandit kingpin, Ada Aleru, dragged Kwarin Mai Saje into its own illegal tax net two weeks ago. During the attack, the bandits raped women and abducted six people after looting the village of valuables, according to a resident.

What are the authorities saying?
There were no immediate responses from the state government and the security agencies. A resident, Sama'ila Tsafe, Premium Times reported, said the bandits felt the residents disrespected them by not paying up. "The village was attacked yesterday by bandits numbering about 100. They looted the village of every important property and raped many women in their houses. They also kidnapped six people during the attack that lasted for several hours".

Warning to others
Tsafe said the attack on Kwarin Mai Saje will probably serve as a warning to other defaulting villages in the area. "It was not as if the villagers didn't pay, they couldn't gather the whole N3m. They sought for assistance and came up with N600,000 but the bandits felt bad that they couldn't get the whole funds imposed on the villagers," he added. SOURCE

NORTH AMERICA
Ten Months of Nightmare? 

The Story
It's been only ten months into his four years term, but Afghanistan, China, and a border crisis have made President Biden's time in the White House less than pleasant. Now, a worsening inflation has got increasing number of Americans wondering about their choice in 2020.

Is it that bad?
Inflation is no longer confined to a few, pandemic-plagued categories, like lumber or used cars. Prices are now being driven up for food and energy; it's steadily chipping away at Americans' buying power, as well as President Biden's approval rating. Consumer prices were 6.2% higher in October than a year ago -- the sharpest increase since November of 1990. Mounting housing and energy prices are hitting the elderly especially hard.

Fears for an exceptionally cold winter
The price of heating oil has soared 59% in the last year, and the Energy Department expects the cost to heat households will be 50% higher this winter than last. While seniors will see the biggest boost to their social security benefits in four decades -- 5.9% -- it's already been eclipsed by inflation. And the immediate forecast isn't encouraging. "I think we're going to see inflation get worse before it gets better," said an economist with Wells Fargo. "There's nowhere for consumers to hide."

How's the government addressing these challenges?
Last month, Biden tried reassuring Americans he could hold down inflation with a plan to ease bottlenecks at the Port of Los Angeles. He announced a deal to expand port operations to 24/7 to get goods unloaded from container ships. But he said ports were just one piece of the puzzle. The country also needs more truck drivers, private retailers to step up, and better infrastructure. "We need to take a longer view and invest in building greater resiliency to withstand the kinds of shocks we've seen over and over, year in and year out, the dangers of the pandemic, extreme weather, climate change, cyberattacks, weather disruptions," he said.

At present, however, delays, product shortages, and rising costs continue to bedevil businesses large and small, fan inflationary flames, and frustrate consumers. A survey just released by the University of Michigan shows people are as gloomy about the economy as they've been in a decade. 25% of people said their living standards had fallen this month due to inflation. That's a serious political liability for Biden, whose approval ratings on the economy have fallen below 40%. SOURCE

SCIENCE
Gadh-awfully Controversial Candidate


The Story
Saif al-Islam Gadhafi, 49, the son of Libya's late dictator Moammar Gadhafi, appeared Sunday for nearly the first time in a decade.

How about him?
Gadhafi was shown in an electoral commission video wearing a traditional brown robe and turban and sporting a gray beard and glasses. He was signing documents at the election center, registering as a presidential candidate for a December vote planned to help end the years of chaos since his father was toppled.

When is the election?
Despite the public backing of most Libyan factions and foreign powers for elections to be held on December 24, the vote remains in doubt as rival entities bicker over the rules and schedule. Gadhafi is one of the most prominent and controversial figures expected to run for president. Other candidates include eastern military commander Khalifa Haftar, Prime Minister Abdulhamid al-Dbeibah, and parliament speaker Aguila Saleh.

Is he popular among Libyans?
Following the 2011 NATO-backed uprising that swept his father from power, Libya's reality in the last decade has been chaos and violence, causing many to view the pre-2011 era with fondness and nostalgia. While Gadhafi is likely to play on this, analysts say he may not prove to be a front runner. His formal entry into an election whose rules are still contested by Libya's squabbling factions may also raise new questions over a contest that features candidates viewed in some regions as unacceptable.

Educated at the London School of Economics and a fluent English speaker, Gadhafi was once seen by many governments as the acceptable, Western-friendly face of Libya, and a possible heir apparent. His presidential ambition is, however, complicated by a 2015 trial in a Tripoli court at which he appeared via videolink from Zintan, and which sentenced him to death for war crimes. SOURCE

WHAT ELSE IS FRESH...
Lagos #EndSARS report: FG lists loopholes
UN, U.S., SANs to govt: act on Lagos #EndSARS report
Nigeria, two others record 2m cyber attacks in 6 months
Alleged lecturer battery: UNILORIN expels student, hands him to police
Senate wades in on diplomatic row between Nigeria, UAE
Gov Obiano appoints new HoS for Anambra

Five bodies recovered in Lagos gas explosion

Naira gains a record N25 at black market

GMD charged with attempting to defraud CBN of $100m
#EndSARS Panel: Sanwo-Olu sets up 4-member committee for white paper report
Ikoyi building: Engineers unveil preliminary report, suspect structural distress, others

12,860 Nigerians studying in 1,000 US schools – Report
Singaporean, French firms, Bi-Courtney, 10 others jostle for Nigeria's four int'l airports 
EFCC grills MD of First Bank Holdings, Nnamdi Okonkwo
50 repentant militants complete training, get starter packs 
FG has completed 11,000 houses nationwide – Fashola
Verified federal retirees lament over 10 years' unpaid pensions
Africa's richest man, Aliko Dangote, loses brother, Sani
44 newcomers boost Forbes' 400 list of America's richest people
UK's Queen Elizabeth suffers 'sprained back' -Palace 
  
Clashes erupt at Belarus-Poland border as refugee crisis worsens

EU agrees new sanctions on Belarus over border crisis

Kamiti escape: Manhunt under way after 'dangerous' Islamists flee Kenya prison

Why chaos in eastern Europe is never bad news for Vladimir Putin

Pfizer asks US officials to OK promising COVID-19 pill

PICKS OF THE DAY
Decolonising the cosmos. Aeon

How The Workplace of The Future Could Leave Women Behind. Politico

David Graeber's Possible Worlds. Intelligencer

The conversational habits that build better connections. BBC

We Are All Naked Dancing (Fiction) Lolwe

Makeshift| Michael Verderber (Poetry) Lion & Lilac

Archaeologists Unearth Connection Cards Jesus Passed Out After Sermon On The Mount (Satire) Babylon Bee

How to Take Criticism. TSOL

TODAY'S TRIVIA
Who is Nigeria's current speaker of House of Representatives?
a. Ahmad Lawan
b. Femi Gbajabiamila
c. Ahmed Idris Wase
QUESTION & ANSWER
QUORA QUESTION: 
Which small but daily habit benefits you in the long run?
Doug Armey
My top 10.
Took me a while to figure out.
I may be slow. But eventually I get it.
My perfect day.
1. I focus on happiness. First thing in the morning. No TV or phones. I think of all I'm thankful for while getting ready. And give thanks. By the time I leave for work I can't remember what I needed to worry about.
2. I kiss my wife. Good morning, good bye, hello. Funny how even if I don't feel emotionally compelled after I always feel emotionally connected. And I mean, what's not to like? Why waste a day?
3. I write. This is my reflection time. Writing clarifies my thoughts and settles my hyper-active brain. It brings me solace and satisfaction. Writing may not be your thing. Find what is. And in a word, peace.
4. I strategize my day. While I drive to work. I think through it. And pray about it. What I need to accomplish. How to solve the challenges. Who to talk with. By the time I arrive I'm ready. And already motoring.
5. I work effectively. I've figured out the activities I need to do every day to keep my business moving forward. I've scheduled them in. Now I just keep from getting distracted. Not rocket science. Or maybe?
6. I eat for health. Healthy breakfast. I make my lunch so I control it. No fast foods. No packaged crap. Rarely restaurants. When you put good stuff into your body it produces good stuff. Wow! Who knew?
7. I sip the news. Lunch is the only time I check in on the world. While I eat in my office. And I read it. No TV news. Ever. It's all designed to piss me off so I beat them at their own game. Suckers!
8. I exercise. My wife and I walk most evenings. And I still practice karate. After sitting at a desk all day with stress filling the cracks this is my time to unwind. And catch up with her. Good for the heart, mind and body.
9. I grow. Every day I read. A self help book or biography. Fiction for fun and to improve my writing. I constantly learn. I figure I've probably earned a PhD. But no certificate. Oh well, no one really cares anyway.
10. I sleep. 8 hours. Every night. Too much and I'm groggy. Too little and I'm comatose. Sleep rests my body and unscrambles my brain. And drifting off to sleep holding hands with my wife? Now that's bliss.
That's it. The end of another perfect day.
Except that sometimes we don't drift off to sleep right away. And, well, that makes the day even more perfect.
An extraordinary life is built by doing the important ordinary every day. SOURCE
TRIVIA ANSWER
Who is Nigeria's current speaker of House of Representatives?
Femi Gbajabiamila


SCHOLARSHIP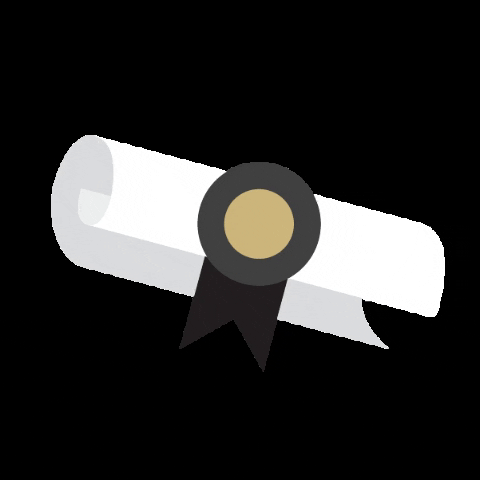 Carleton College, USA is offering the Kellogg International Scholarship to non-U.S. citizens who are willing to study at Carleton.
Eligibility:
- Applicants must be non-U.S. citizens who are not permanent residents.
- Applicants must submit their applications via the online portals of the college. - Students can also submit ACT or SAT scores. 
Applicants must submit scores of the one of the following English language proficiency tests: 
- IBT (internet-based TOEFL) – 100 and above
- PBT (paper-based TOEFL) – 600 and above
- CPT (computer-based TOEFL) – 250 and above
- IELTS – 7.0 and above
- Duolingo English Test – 120 and above
Eligible Countries: International
Type: Undergraduate or Graduate
Value of Award: Tuition fee 
Method of Application: Students can use Common or Coalition Application, or QuestBridge to apply at Carleton. Students must add International Student Financial Aid Application and the Certification of Finances form to be considered for the grant. 
Visit The Official Website For More Information
BESHEL'S CORNER 
HUMANS OF THE INTERNET! 
SHARE THE PRESS
Chances are you have some more friends who would enjoy Freshly Pressed as much as you do.

Use this referral link or share this link to them www.freshlypressed.ng/?r=
FOR ADVERTS
Because we have a wide readership, it's very likely that your type of customers are on our subscription list. Advertise with us. Reach us on Whatsapp: +234 806 379 8271
---
‍This email was sent to because you subscribed to the Freshly Pressed newsletter. If you are no longer interested in receiving this email please unsubscribe from this list.