Good morning. Recently, an innocent man who served 43 years in prison for a triple murder he did not commit was finally released from a Missouri penitentiary. Thousands were moved by his plight and have donated $1.6 million.
Life!
- - -

P.S. Rewards await you when you invite your friends to subscribe to Freshly Pressed. Try it: www.freshlypressed.ng/?r=. You currently have ‍referrals.
☕️QUICK BITES
United Kingdom. The Competition and Markets Authority (CMA) has asked Meta Platforms to sell Giphy, the animated images company it acquired last year for $315M.

United States. A judge sentenced Emma Coronel Aispuro, the wife of former drug lord Joaquín "El Chapo" Guzmán," to three years in prison for her involvement with Mexico's Sinaloa drug cartel.

Honduras. Nasry Asfura, the ruling party candidate in the election, has conceded to his opposition rival, Xiomara Castro, who will become the country's first female president and the country's first left-wing leader in 12 years.

Barbados. The country stopped pledging allegiance to Queen Elizabeth II on Tuesday as it shed another vestige of its colonial past and became a republic for the first time in history. Several leaders, dignitaries and artists, including Prince Charles and Rihanna, attended the ceremony where the statue of Britain's Lord Nelson was removed last year amid a worldwide push to erase symbols of oppression.

ONTHISDAY
1955 Rosa Parks is arrested for refusing to move to the back of a bus and give her seat to a white passenger in Montgomery, Alabama

1988 Benazir Bhutto named 1st female Prime Minister of a Muslim country (Pakistan)

1952 The New York Daily News reports the first successful sexual reassignment operation

COVID-19
The Story
The World Health Organization has warned that the global consequences from the omicron variant of the coronavirus is "very high", based on the early evidence.

How much is known about it?
While not much facts have been established about the variant, this is WHO's strongest and most explicit warning yet about the new version that was first identified days ago by researchers in South Africa. The warning came as a widening circle of countries across the globe reported cases of the variant and moved to slam their doors in an "act-now-ask-questions-later" approach.

Is another lockdown on the horizon?
That remains to be seen. But while scientists race to figure out just how dangerous the mutant version might be, Japan announced it is barring entry to all foreign visitors, joining Israel in doing so. Morocco banned all incoming flights. Other countries, including the U.S. and members of the European Union, have also moved to prohibit travelers arriving from southern Africa.

According to WHO, there are "considerable uncertainties" about the omicron variant. It, however, warned that preliminary evidence raises the possibility that the variant has mutations that could help it both evade an immune-system response and boost its ability to spread from one person to another. SOURCE

NIGERIA
The Backpedaling of Zamfara 
The Story
Zamfara state has announced the restoration of telecommunications services in the state.

Remind me about this, please.
The Zamfara government had in September cut telecommunications networks in 14 local government areas to check the activities of bandits in the state. But on October 1, Governor Bello Matawalle ordered the restoration of the services in Gusau, the state capital. The restoration followed that of Kaduna, which on Friday announced the restoration of the services in the part of the state where they had been suspended.

Did the suspension achieve its objective?
Sokoto had also taken the same measure to curb banditry and insecurity. The Zamfara governor's spokesperson, Zailani Baffa, in a statement on Saturday announced the removal of the embargo on telecommunications in the state beginning from Monday. He said the decision was informed by an "encouraging report of peace returning to the state after military operations against the bandits".

Mr Baffa said the governor made the announcement at the state APC congress held at the Trade Fair Complex in Gusau on Saturday. He thanked the people of the state for their patience and perseverance, and said the administration would continue to take necessary measures to preserve peace and protect lives and property. SOURCE

NIGERIA
The Story
Gunmen released about 260 inmates during an attack on the Jos Medium Security Custodial Centre, officials have said, in Nigeria's fourth such raid this year.

When did this happen?
According to the Nigerian Correctional Service, 10 persons were killed during the attack on Sunday. The spokesperson of NCoS, Francis Enobore, said this in a statement on Monday in Abuja. He said the dead include a worker at the facility and nine inmates. They were killed during a gun battle after the invading gunmen were trapped inside the centre.

How did they escape after being trapped?
The attackers opened fire on guards on Sunday evening, starting a gunbattle that left one guard and nine prisoners dead, the correctional service said. No one immediately claimed responsibility for the raid in the capital of Plateau State. "Some of the attackers and a total of 262 inmates escaped in the melee before reinforcement could come from sister services," the service said in a statement, adding that ten prisoners had since been recaptured.

Regions further north have been plagued by bandits and Islamist militants. Last month, gunmen attacked a jail in Oyo State and released more than 800 inmates. Prior to the attack, the Jos Medium Security Custodial Centre held 1,060 inmates, consisting of 560 pre-trial detainees and 500 convicts. SOURCE

LATIN AMERICA
The Story
A 7.5 magnitude earthquake rocked northern Peru Sunday, collapsing a 16th-century Catholic church tower that is part of the oldest Catholic temple in the Amazonas region.

How much impact did it have?
At least four people were injured and 220 homes were seriously damaged or destroyed. Some roads and other infrastructure were damaged, but no deaths or serious injuries were immediately reported. The quake emanated from 70 miles below the Earth's surface, hitting the sparsely populated region at 5:52 am local time. Social media posts showed damage in other locations as well, including in a church in southern Ecuador; it was also felt in Colombia.

It spread that far?
Well, the three countries are geographically close, and share borders. The epicenter was 25 miles northwest of Barranca, a coastal city of 63,000 people. Hours earlier, a magnitude 5.2 temblor had struck; its epicenter was in the outskirts of Lima. Peru's President Pedro Castillo Terrones visited the affected areas in the Amazonas region and promised support for those affected by the quake. SOURCE

WHAT ELSE IS FRESH...
Lagos rejects panel's casualty figure, says one killed in Lekki
EndSARS report: Lagos accepts 11 of 32 recommendations, rejects one
Compulsory vaccination: Workers demand March deadline, throng centres, FG insists on Dec 1
Dollar shortage: Foreign airlines stop ticket sale to Nigeria-bound travellers
US hails Burger King's expansion to Nigeria
Joshua admits Usyk's loss weighs heavily on him
ITTF ranking: Aruna jumps to record-setting 13th position
MTN offers 575m shares at N169 per share
Kidnapping of 5 construction workers: Umahi suspends all Civil servants from war-torn Ebonyi Community
I'm being hunted for demanding justice – Sibling of slain OAU master's student
Ngige, Moghalu will face APC panel for anti-party activities – Anambra chair
N3.5b Paris Club Loan: Court strikes out charges against Saraki's aides
Banks, schools, markets locked in Nnewi, Onitsha
Messi makes history, clinches 7th Ballon d'Or
Why IPOB rejected Orji Kalu's visit, begins investigation on DSS

Public Offer: MTN to sell 575 million shares to retail investors at N169/share

CBN deploys e-Form 'A' for invisible transactions

FCCPC says joint committee has commenced investigations of fund lending fintechs

Twitter CTO Parag Agrawal will replace Jack Dorsey as CEO

EndSARS: Lagos to release White Paper on panel report

WHO urges 'rational' measures against Omicron variant

This is a new wave': Hundreds of Cubans seek refuge in Greece

Lesotho ex-PM Thomas Thabane charged with murdering wife

Yazidi genocide: IS member found guilty in German landmark trial

PICKS OF THE DAY
Is society coming apart? The Guardian

When your son abandons the lawnmower for the second time in as many days (poetry) Poets

How Black Women Fought for Civil War Pensions and Benefits. Inside History

The Doomed Voyage of Pepsi's Soviet Navy. Foreign Policy

The 3 Common Fallacies About Creativity. HBR

Lineage of Silence (Short story) Simisola Olusoga

CNN Brings Back Chris Cuomo To Host New Show 'To Shield A Predator (Sarcasm) Babylon Bee

TODAY'S TRIVIA
Who was the world's first English dictionary author?
A. Theodore Roosevelt 
B. Maya Angelou
C. Mr. Samuel Johnso
QUESTION & ANSWER
QUORA QUESTION: 
What are the reasons why start-ups fail within first five years?
Quora User
Because 95% of businesses are started by people who don't know how to run a business.
Most people who start companies are subject matter experts. They're people who are really good at what they do, and have a wealth of knowledge in their field. Often times, the company they work for couldn't function without them, and they see what the guy on top is making and think to themselves "Why does he make all the funds when I'm the one doing all of the work?"
But the thing is, subject matter expertise is just one piece of the puzzle. You can be the best Chef in the world, but that doesn't mean you'll be good at managing a restaurant's books or staff. You can be an awesome programmer, but that doesn't mean you'll be able to manage a team, scale beyond your own abilities, find clients, and close the sale. You can be a hell of a carpenter or general contractor, but that doesn't mean you'll be good at pitching to customers, consistently finding work, and balancing your books.
Ninety five percent of businesses fail because they're started by people who only understand the core of what the business does - not how a business runs. They don't know leadership. If you don't have experience managing people, managing books, how to market, or how to manage everything else that falls outside of your work-knowledge, you will crash. SOURCE
TRIVIA ANSWER
Who was the world's first English dictionary author? 

C. Mr. Samuel Johnson
SCHOLARSHIP OFFERING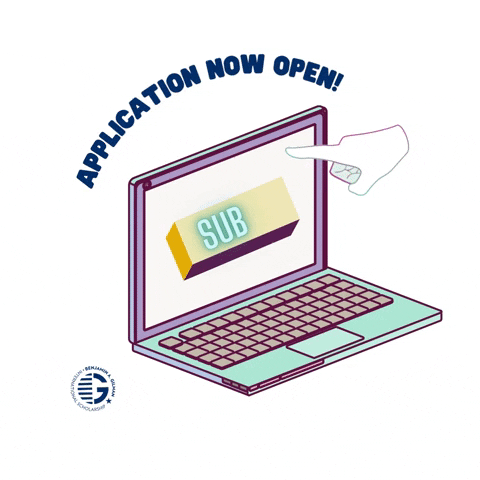 Coastal and Marine Research Centre Strategic International Scholarships 2022 at Griffith University in Australia
The Griffith University – Australia is providing students an amount valued at $6,000 to support their academics at the Institution.
The award is open for brilliant overseas students who will take part in one of the given programme Bachelor of Science (Honours), Honours year of the Bachelor of Science Advanced (Honours), Honours year of the Bachelor of Engineering.
Visit The Official Website For More Information
BESHEL'S CORNER 
HUMANS OF THE INTERNET! 
SHARE THE PRESS
Chances are you have some more friends who would enjoy Freshly Pressed as much as you do.

Use this referral link or share this link to them www.freshlypressed.ng/?r=
FOR ADVERTS
Because we have a wide readership, it's very likely that your type of customers are on our subscription list. Advertise with us. Reach us on Whatsapp: +234 806 379 8271
---
‍This email was sent to because you subscribed to the Freshly Pressed newsletter. If you are no longer interested in receiving this email please unsubscribe from this list.