Good morning. "Keep going" – A Kansas woman who just turned 100 years old, on the key to longevity.
Also the secret to getting through this newsletter.
- - -

P.S. Rewards await you when you invite your friends to subscribe to Freshly Pressed. Try it: www.freshlypressed.ng/?r=. You currently have ‍referrals.
☕️QUICK BITES
Iran. World powers are continuing private talks in Vienna aimed at reviving Iran's 2015 nuclear deal but disagreements between Iran and the West have kept on spilling into public view. In a tweet early on Tuesday, Iran's chief negotiator wrote that some counterparts still "persist in their blame game habit, instead of real diplomacy".

Ghana. Airlines will be fined $3,500 for each passenger who arrives in the capital's international airport without being fully vaccinated against COVID-19. Under new measures which took effect on Wednesday, air carriers will also be penalised the same amount for travellers who did not fill out a health declaration form before boarding their flight to Kotoka International Airport in Accra.

Uganda. Opposition leader Bobi Wine says security forces have surrounded his residence and put him under house arrest before a planned campaign rally. In a series of Twitter posts on Tuesday, the singer-turned-politician, who has been arrested several times in recent years, said police and military officers deployed overnight had barred him from leaving his house in Magere, north of the capital, Kampala.

Kenya. A High Court has suspended a government order to prevent those who are not fully vaccinated against COVID-19 from accessing services and entering public places such as national parks, bars and restaurants. The country announced last month it would require people to show vaccination certificates from December 21 to access in-person government services, including hospitals, schools, tax and immigration offices.

ONTHISDAY
1973 American Psychiatric Association declares homosexuality is not a mental illness

1970 Soviet Venera 7 is 1st spacecraft to land on another planet (Venus)

1832 The man who built it, Gustave Eiffel was born on this day. The Eiffel Tower has become a symbol of France and twice managed to upstage Adolf Hitler.

NIGERIA
Mass General Resignations

The Story
The Chief of Defence Staff (CDS), General Leo Irabor, has ordered 50 generals in the Nigerian military to tender their resignation with immediate effect.

Did they commit any wrong?
A Daily Post report, which did not state if there was any wrongdoing, said the officers cut across the Nigerian Air Force, the Nigerian Army and the Nigerian Navy; with around 25 of the senior officers in the army alone. The political blog cites "impeccable sources" as saying that Irabor, who gave the directive at the Defence Headquarters in Abuja on Monday, thanked them for their service. Some of the 'Course 36' generals are said to still have more than three years before their retirement.

A new trend?
"They are about 50; two of them in the Army will retire in 2022, while the rest have about three and half years left in service", the blog quotes the source as saying. Another source, the report said, highlighted the fact that the armed forces were eager to ease out scores of capable and experienced hands at a time the country is battling insecurity. This follows a June 2016 episode in which 38 Nigerian Army officers were forcefully retired, an action described as arbitrary.

Irabor, a graduate of the 34th Course of the Nigerian Defence Academy, was reported to have "intervened" in the 2016 episode, although his role was not clearly stated. Despite a January 2020 judgement from the National Industrial Court in Abuja and a July 2020 contempt charge, faulting the Army's decision and directing their reinstatement, the military and the FG are yet to reinstate the generals. SOURCE

NIGERIA
The Story
The World Bank has called on the Nigerian Government to impose special taxes on alcohol, cigarettes and sugar-sweetened beverages to improve primary healthcare.

Taxing our killers
According to the World Bank Country Director for Nigeria, Shubham Chaudhuri, in Abuja during the special National Council on Health meeting organised by the Federal Ministry of Health on Friday, "If we want to improve healthcare in Nigeria, we need to tax the things that are killing us. The economic rationale for taxing these products is strong if we want to save lives and make a better and healthier Nigeria."

What's the link between the suggested tax and improved healthcare?
Among other things, the potential effect on prices, and by extension, the consumption rates is one way the special taxes could impact healthcare. Chaudhuri noted that taxes on tobacco, alcohol, and sugar-sweetened beverages would reduce the health dangers associated with their consumption and "expand fiscal space for universal health coverage post-COVID-19". In addition to that, the country director stated that investing in a stronger health system for all would contribute to tackling rising poverty and inequality.

More measures to control smoking
He said that health tax increases would have the additional advantage of reducing future healthcare costs by curbing the growth of communicable diseases that tobacco, alcohol, and sugar-sweetened beverages cause. In a related development, the National Film and Video Censors Board (NFVCB), the government agency charged with regulating film and entertainment content in the country, said it has begun engaging with practitioners and stakeholders in the Nigerian movie and entertainment industry to enforce the law banning smoking in movies.

Adedayo Thomas, executive director, NFVCB, made this known on Saturday while presenting a communique at the end of the entertainment industry stakeholders' roundtable in Lagos. The roundtable focused on the National Tobacco Control Act 2015 and the National Tobacco Control Regulations 2019 in Lagos, as they relate to the movie and entertainment industry, generally. SOURCE

EUROPE
The Story
The U.K. is currently heading towards "Plan B" coronavirus restrictions, hoping to crack down on citizens as the Omicron variant puts everyone on edge, but enforcement might prove difficult.

Why?
It's recently been revealed that, while London was under a strict lockdown in November and December 2020, Boris Johnson's offices held holiday gatherings. Jack Doyle, who was Johnson's deputy director of communications at the time, and Downing Street both said that "there is an ongoing review," but reports say that "up to 50 people" gathered near Christmas.

How's that relevant now?
The revelation will certainly make the new Covid restrictions harder to enforce as people question officials' reported noncompliance. While Downing Street has repeatedly said "there was no Christmas party and coronavirus rules had been followed at all times," reports say that Johnson even made an appearance at one of the gatherings to give a speech.

Allegra Stratton, who was Johnson's spokeswoman at the time, handed out joke awards and gave a speech. She tendered her resignation on Wednesday, saying, "To all who lost loved ones, endured intolerable loneliness, and struggled -- I am sorry." Johnson's cabinet secretary is looking into three different gatherings that may have taken place. SOURCE

EUROPE
The Story
A United kingdom high court has ruled that Julian Assange, Wikileaks founder, can be extradited from the UK to the United States.

What is he wanted for?
Mr Assange is wanted in the US over the publication of thousands of classified documents in 2010 and 2011. He faces an 18-count indictment from the US government, accusing him of conspiring to hack into US military databases to acquire sensitive secret information relating to the Afghanistan and Iraq wars, which was then published on the Wikileaks website. A UK court had ruled in January that he could not be extradited due to concerns over his mental health, but the US appealed that ruling.

Were there errors in the previous ruling?
No, senior judges found the lower judge had based her decision in January on the chance of Mr Assange being held in highly restrictive prison conditions if extradited. The US authorities later gave assurances that he would not face those strictest measures unless he committed an act in the future that merited them. In the latest ruling, which notes the assurances from the US authorities, Lord Chief Justice Lord Burnett said: "It follows that we are satisfied that, if the assurances had been before the judge, she would have answered the relevant question differently."

What's Assange's reaction to this?
His fiancee, Stella Moris, has indicated their intention to appeal, as she called the ruling "dangerous and misguided", adding that the US assurances were "inherently unreliable". While two of the country's most senior judges have concluded there is nothing in law to stop the UK sending Julian Assange to America, there has been criticism, including from Amnesty International, which described the ruling as a "travesty of justice" and the US assurances as "deeply flawed".

Wikileaks editor-in-chief Kristinn Hrafnsson in a reaction said, "Julian's life is once more under grave threat, and so is the right of journalists to publish material that governments and corporations find inconvenient." If convicted in the US, Mr Assange, 50, faces up to 175 years in jail, his lawyers have said. The US government, however, said the sentence was more likely to be between four and six years. SOURCE

WHAT ELSE IS FRESH...
3,125 killed, 2,703 abducted in 11 months, VIPs knock FG
After 11 bidding rounds, MTN, Mafab acquire 5G spectrum for $547m
EFCC bars unvaccinated staff from Kwara office, warns absentees
NYSC makes vaccination compulsory for prospective corpers in 2022
FG may extend NIN-SIM linkage deadline again, records 35% enrolment target
Banks record N1.3tn non-performing loans, still above benchmark – CBN
NIMC captures 70 million Nigerians in database
Inspector shot dead in Abia police HQ attack
Anambra residents: We still receive threats over sit-at-home
FG to introduce new taxes, tariffs, levies in 2022 to fund budget -Finance minister
Insecurity: It's heartbreaking, north in quagmire despite predominance of top security heads — Kano LG Chair

NNPC to halt rising cooking gas price, increases supply

Naira appreciates at official market as dollar supply improves by 44%

Nigeria Vs Dubai: UAE shifts ground, gives Air Peace seven slots

ASUU: Why we don't rule out another strike

Ayo Adebanjo: Akande is tied to Tinubu's apron strings... he's a political neophyte

UK removes all 11 countries from red list
World XI squad REVEALED: FIFPro reveal 23-man list of 2021's best footballers

UAE suspends discussions on $23bn weapons deal with US

The Gambia opposition asks Supreme Court to annul poll results

Man who threatened to shoot Pelosi sentenced to more than two years in prison

Data indicate omicron is milder, better at evading vaccines

PICKS OF THE DAY
Can You Ever Get Over a Grudge? BBC

How Inflation Works: An illustrated guide for the Rest of Us. Fin Masters

Fuelling the future. Aeon

What Misspellings Reveal About Cultural Evolution. Naulitus

We Are All Naked Dancing (Fiction) Lolwe

The case against the concept of biodiversity. Vox

How 5 of History's Worst Pandemics Finally Ended. Inside History

Interpreting Biblical Genealogies. Biologos

Makeshift| Michael Verderber| (Poetry) Lion and Lilac

Archaeologists Unearth Connection Cards Jesus Passed Out After Sermon On The Mount (Humour) Babylon Bee

The 100 best inventions of 2021. Time
TODAY'S TRIVIA
When did Nigerians start using paper currency?
A. 1973
B. 1960
C. 1918.

QUESTION & ANSWER
QUORA QUESTION: 
What animal has the lowest preference for mercy?
Mr. Potato
Crocs are simply "programmed" to kill. It's genetic, all they do is eat other animals.
But you want to know who's the most fucked up killer of the Wild?
Hippos.
Hippos are herbivores, and still, kill almost anything that is stupid enough to go near them.
These psychotic savages have one of the strongest bite forces at 1800Psi and can run at IMPOSSIBLE SPEEDS, up to 30 miles/h while weighing from, 3,500 to 9,920 pounds.
When he doesn't simply trample his victims, he basically cut them in half with that gigantic hydraulic press of a mouth.
All that is just for fun. Not to eat.
That to me is a lack of mercy.
If you have any questions about fitness or physiology. Ask me in my space, and I'll give you a straight answer razor-sharp like a 1000-YEAR-OLD Katana.
Thanks for reading this little piece, if you hate BORING & HALFASSED content, give this goddamn thing a Thumbs up so more people can see it, my main thing here on quora is answering questions about lifting heavy shit, running like a MADMAN, and trying to keep that belly in check. SOURCE
TRIVIA ANSWER
When did Nigerians start using paper currency?
The year is 1918.

GRANT OPENING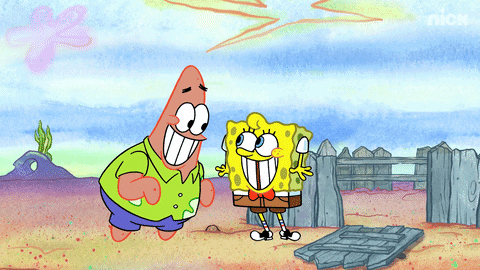 Flourish Africa Grant for Female Entrepreneurs

 The Flourish Africa Grant for Female Entrepreneurs is a N1B fund to support and promote African female-owned businesses over a 5-year period through training, coaching, mentoring and funding.

The programme will empower the entrepreneurial activities of at least 2,500 female businessowners through funding and structured training over a five-year period by providing funds and organized training.
Through the programme, a minimum of 500 female entrepreneurs would be educated each year, after which the top 100 achievers from the pool would be eligible for grants of up to N2 million each from a N200 million annual fund.
The Flourish Africa training curriculum has been tailored to educate and prepare female entrepreneurs on their business journey, giving them wings to fly.  It also gives female entrepreneurs an enabling platform for practical skill development, mentoring, and access to the marketplace. More Info
BESHEL'S CORNER 
HUMANS OF THE INTERNET! 
SHARE THE PRESS
Chances are you have some more friends who would enjoy Freshly Pressed as much as you do.

Use this referral link or share this link to them www.freshlypressed.ng/?r=
FOR ADVERTS
Because we have a wide readership, it's very likely that your type of customers are on our subscription list. Advertise with us. Reach us on Whatsapp: +234 806 379 8271
---
‍This email was sent to because you subscribed to the Freshly Pressed newsletter. If you are no longer interested in receiving this email please unsubscribe from this list.