Good morning. An Italian artist sold an invisible sculpture at auction for $18,000. The buyer will receive a certificate of authentication signed by the artist, but the sculpture itself is "immaterial," meaning that it does not actually exist.
There really are levels to these things.
- - -
P.S. Rewards await you when you invite your friends to subscribe to Freshly Pressed. Try it: www.freshlypressed.ng/?r=. You currently have ‍referrals.
☕️QUICK BITES
South Africa. President Cyril Ramaphosa has put his Health Minister Zweli Mkhize on special leave, after allegations his department irregularly awarded COVID-19-related contracts to a communications company controlled by his former associates.
Guatemala. During her first major speech abroad in Central American country, US Vice President Kamala Harris tried to discourage migrants from crossing the U.S. southern border. She said, "Do not come. Do not come. The United States will continue to enforce our laws and secure our border."
Nicaragua. Authorities in have arrested a third potential presidential challenger to veteran leader Daniel Ortega in elections later this year. Felix Maradiaga has been accused of terrorism and plotting against Nicaragua's sovereignty and independence. He is being investigated under a controversial new security law passed in December by Mr Ortega's government.
United States. Feds seized about half of the $4.4 million in cryptocurrency ransom paid to restore the Colonial Pipeline energy system, which was hacked in early May. DOJ officials said FBI investigators "turned the tables" on hacker group "DarkSide," which is believed to be based in Russia. The money was recovered by a newly launched government task force that was basically able to hack the hackers.
ONTHISDAY
68 Roman Emperor Nero commits suicide, imploring his secretary Epaphroditos to slit his throat to evade a Senate-imposed death by flogging
1978 Johannes Gutenberg's Bible, the first book produced using the printing press, (1 of 21 complete versions) sells for $2.4 million, London
1998 Abdulsalami Abubakar succeeds Sani Abacha as military President of Nigeria
2017 Tennis player Venus Williams is involved in a car accident that leads to death of another passenger in Palm Beach, Florida; police later clear her of fault
NIGERIA
The Story
All 29 major-generals who are senior to Farouk Yahaya, the new Chief of Army Staff, are to proceed on one-month leave immediately, according to a report by The Cable.

Is this an indirect way to retire them?
The major-generals will undertake a one-year course in any local institution of their choice after the conclusion of the leave. According to the report, after they have completed the course, new roles may be created for the senior officers at the Defence Headquarters, headed by Chief of Defence Staff, Lucky Onyenuchea Irabor. Yahaya, a major-general, was appointed by President Muhammadu Buhari to succeed Ibrahim Attahiru, who died in a plane crash on 21 May.

How were similar situations handled in the past?
There have been fears that following a long-standing military tradition, all officers senior to the Chief of Army Staff will be retired. Over 50 generals were retired in January 2014 when President Goodluck Jonathan appointed new service chiefs. One year later, 25 generals were retired when Buhari appointed new service chiefs. In a similar report, Premium Times reported that the Army had commenced the process of retiring all 29 generals.

What's the probability that the retirement trend won't continue with this set?
In what many will describe as an attempt to avoid losing two generations of officers who still have active service years ahead of them, the military authorities have worked out the one-month leave arrangement "to calm things down for now", according to an unnamed government source. "While the 29 generals are senior to Yahaya, they are all junior to Irabor, who is of Course 34, so many of them will eventually have roles created for them at Defence HQ," a senior military source told the news site.

"The country has invested too much in them to lose their talents and experience at this stage", the source said. The new army chief is of the 37 Regular Course of the Nigerian Defence Academy (NDA), which makes him junior to 29 officers who are of Course 35 and Course 36. This led to speculations of an impending mass retirement in the army, but Bernard Onyeuko, DHQ spokesperson, promptly denied the reports. SOURCE
NIGERIA
South-East Security Chief Resigns
The Story
The Chairman, South-East Security Committee, Major General Obi Umahi (rtd) has resigned from the position.

What does the Security Committee do?
The South-East Governors Forum had on August 31, 2019, appointed Gen. Umahi as the chairman of the Committee. The Committee was charged to draft a framework for the establishment of a South-East joint security outfit to cater to the security needs of the zone. There are speculations that infighting among the South-East governors delayed the launch of the security outfit for the region.

Is that why the chairman has resigned?
This delay created a vacuum that was exploited by the Indigenous People of Biafra, which floated the Eastern Security Network aimed to help flush out criminal herdsmen kidnapping, raping and killing locals in the forest. But Umahi in his resignation letter dated June 4, 2021, titled, "Resignation As Chairman South East Security Committee – Ebubeagu," and addressed to the chairman of the South-East Governor's Forum, disclosed that his Committee was never funded neither was office provided for them through the duration.

How were they expected to carry out their assignment?
The letter read in part, "On 11th April 2021, SE Governors announced the formation of EBUBEAGU at Owerri. Subsequently, the draft legal framework produced by the 21-man Committee was reviewed by SE Security Committee members and the Attorney Generals of the five SE States to suit South East Ebubeagu Security outfit." From the letter, 'the South-East Security Committee thoroughly prepared and submitted the modalities, including the structure, for the take-off of EBUBEAGU to the Governors' Forum during the security meeting of South East Governors' Forum, attended by the President General of Ohanaeze Ndigbo Worldwide'.

Some other Igbo leaders presented a request that Ebubeagu should be jointly rolled out as a matter of urgency and also funded by the Governments of the five SE States. "From inception to date, SE Security Committee was never funded at all in any capacity and not even an office space was provided. "At this juncture that EBUBEAGU will soon come fully on-stream, I respectfully request that Your Excellencies kindly permit me to resign my appointment as the chairman, SE Security Committee" Umahi said in the letter. "In the spirit of my love to serve Ndigbo, I can assure you that I will always be available to advise on the success of EBUBEAGU at no cost", he added. SOURCE
AFRICA
Cameroon Women Stand in the Gap for Country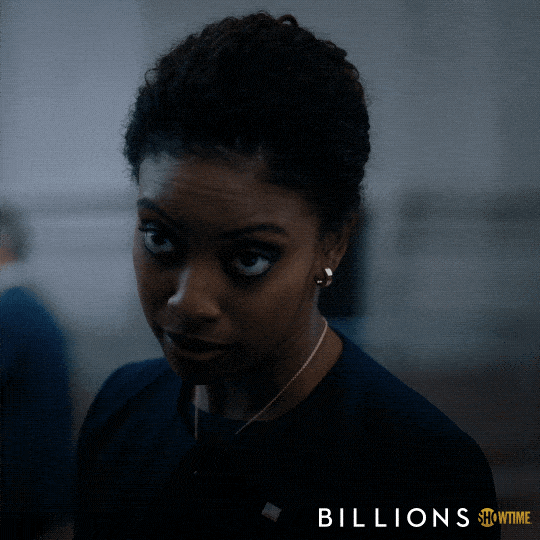 The Story
In an unprecedented move, twenty of Cameroon's most influential women leaders, led by the Kah Walla of the opposition Cameroon People's Party, have penned two separate letters to the United Nations Security Council and the International Monetary Fund criticising key aspects of Paul Biya's governing agenda.

What do they want from these international bodies?
In the letter addressed to the UN, the women leaders asked the international body to officially put Cameroon's seething political crisis, particularly the escalating Anglophone confrontation and the Boko Haram insurgency at the top of its agenda in a bid to restore peace to the country's English speaking and northern regions. "Over 10,000 of our people have died in the Boko Haram and Anglophone crisis. Over a million of our children have had their schooling disrupted by the conflict. Gross human rights violations and the most ruthless violence is meted out upon our people daily," the letter read in part.

How will the IMF help their cause?
In the letter addressed to the IMF, the women asked the institution to halt further credit support to the Cameroonian government until it accounts for 180 billion francs (N138B) disbursed through the IMF Rapid Credit Facility in response to the COVID-19 pandemic.The leaders asked the UN Security Council to, among other things, ask Yaounde to implement immediate, short and long term measures, including the release of non-violent political prisoners, facilitate access for and the safety of international humanitarian organizations to conflict zones and negotiate a ceasefire with non-state armed groups.

Are there any established wrongdoings of the Cameroonian government?
After accusations that key government ministers had mismanaged the Covid-19 funds, Biya ordered the Audit Bench of the Supreme Court of Cameroon – the body legally charged with ruling on issues concerning the country's public accounts, as well as those of public and semi-public enterprises – to produce a report on the management of the funds. A part of its report, which was leaked to the media in May, indicated massive embezzlement at the ministries of Public Health, Scientific Research and Innovation and Commerce. The final report is yet to be made public and the country is in negotiations with the IMF for a new extended credit facility.

The IMF has supported Cameroon with $382m in two emergency disbursements to support what it says were "the authorities' efforts in addressing Cameroon's urgent balance of payment needs stemming from the COVID-19 pandemic and the terms of trade shocks from the sharp fall in oil prices." SOURCE
EUROPE
The Story
American citizen and former U.S. Marine Paul Whelan was detained at a Moscow hotel in December 2018 by Russian authorities who alleged he was involved in an intelligence operation.

What did they do with him?
He was convicted of espionage, a charge he vehemently denies, and sentenced to 16 years in a Russian labor camp. Whelan has now called on President Biden to "aggressively discuss and resolve" the issue of U.S. citizens being detained for political purposes when the president meets President Vladimir Putin at a summit later this month.

Victims Of A Bilateral Tussle
Whelan, in a recent interview, suggested that he and others in a similar situation are victims of a Russia-US rivalry. "This is not an issue of Russia against me; it's an issue of Russia against the United States, and the United States needs to answer this hostage diplomacy situation and resolve it as quickly as possible," Whelan told CNN in an exclusive interview from the labor camp where he is serving his sentence.

What's the government doing about this?
Secretary of State Anthony Blinken raised Whelan's case, along with that of fellow detainee and former U.S. Marine Trevor Reed, in his meeting with Russian Foreign Minister Sergey Lavrov in late May. Reed was sentenced to nine years in prison in July 2020 for endangering "life and health" of Russian police officers in an altercation, a claim he denies. Reed tested positive for Covid-19 on Sunday, but no one has been able to speak with him.

Biden and Putin are expected to "discuss the full range of pressing issues," including arms control, Ukraine, and human rights abuses, when they meet in Geneva, Switzerland on June 16. SOURCE
WHAT ELSE IS FRESH...
Nigeria among top three countries with electricity deficits – World Bank
Police confused on mass trial order, Adeboye, Kumuyi defy Twitter ban
Communities shut markets, shops to honour T B Joshua
Odenigbo's drowning in Belarus an accident, says club

Reps in rowdy session over Gbajabiamila's order to probe into Twitter ban

Crude Oil Price Forecast: Traders Set Sights Above $70 With Uptrend Intact

Senate bars NIPOST from tax collection, withdraws agency's regulatory powers

30 NYSC members win N10m in Unity Bank challenge
Canada anti-Muslim attack: 'It could have been any one of us'
Macron slapped in face during walkabout in southern France
PICKS OF THE DAY
The greatness of gymnast Simone Biles in slow motion. Twitter

The 50 most influential books of all time, from The Bible to The Communist Manifesto. OEDB

The real reason humans are the dominant species. BBC


How the FBI and Australian police gained a front seat view of underworld workings in 90 countries. The Guardian

Why Nigeria is still experiencing forex scarcity despite high oil prices. Naira Metrics

Lady: A Feminine Critique of Fela. The Republic

Why electric cars will take over sooner than you think. BBC

Why does Mexico have the world's 'most violent' cities? Al Jazeera
TODAY'S TRIVIA
Do you know El Salvador? Last weekend, the country made some news when its President, Nayib Bukele, said he will make Bitcoin legal tender.
Dear reader, what is the official currency of El Salvador? Is it...

A. The Bolivar
B. The peso
C. The colón
D. The U.S. dollar
QUESTION & ANSWER
QUORA QUESTION:
What were the most backwards ancient laws?
Sean Kernan
This is the Island of Delos, considered to be a holy site by the ancient Greeks.
You can still see many of the old temples and statues that were erected in worship to the god there.
In the 6th century BC, a tyrant, Pesistratus, ordered all of his workers to remove all dead bodies from the island, as they had rendered it impure.
And thus, Greek soldiers and workers traveled to the island with shovels and removed the dead bodies, one by one, until all had been removed.
And from there—it became a law in the Greek Kingdom that it was illegal to die on the Island of Delos. I suppose they would leave a fine on your body. Who knows.
This wasn't the only place this happened though. In the coastal town of Le Lavandou.
Due to disputes over crowded cemeteries and of ordinances to build new cemeteries and conflicts with local environmentalists, the mayor passed a law that forbids residents from dying. It was his way of saying "F U" to those who weren't cooperating. (source: Citizens live under the law's dead hand. The Guardian. Henly, Paris)
They are considered "prohibition of death" laws. They have sprung up periodically through the millennia, though not much action has been taken to enforce or punish over violations.
After all, if it were a universal law, it would be the only law by which every human being would be guaranteed to break.
Just imagine, you suddenly have a heart attack in a field, you drop down to your back. You can barely breathe, and some constable comes and stands over you,
"It is illegal to die here. Could you please die on the other side of that road, please? Thhhhhanks :)"
Illegal to die. If that isn't a backwards law I don't know what is. SOURCE
TRIVIA ANSWER
HUMANS OF THE INTERNET!
SHARE THE PRESS
Chances are you have some more friends who would enjoy Freshly Pressed as much as you do.
Use this referral link or share this link to them www.freshlypressed.ng/?r=