Good morning. A man who went to work and the gym despite having clear COVID-19 symptoms has been arrested in Spain for allegedly infecting 22 people with the virus. According to police, the 40-year-old lowered his mask when he was in front of people and said: "I'm going to infect you all with the coronavirus."
What a sad sad man!
- - -
You currently have ‍referrals. Have you invited someone to subscribe to Freshly Pressed today? Use your personalized link: www.freshlypressed.ng/?r=
☕️QUICK BITES
India. As India continues to struggle with a massive Covid outbreak, the government ordered Twitter and Facebook to take down more than 100 posts in India that were critical of New Delhi's Covid policy, citing concerns that the posts could "incite panic among the public."
China. The government has expanded its antitrust crackdown on tech companies, launching an investigation into food-delivery behemoth Meituan. Beijing has become increasingly concerned over the growing influence of tech titans over every aspect of Chinese life and has shown through its moves against Jack Ma's empire that it is willing to crack down hard.
United States. America will send India raw materials to produce COVID-19 vaccines as the country struggles to contain a surge in coronavirus infections. India recorded 352,991 new confirmed coronavirus cases on Sunday and 2,812 deaths, setting new global daily records for both new cases and deaths. Britain, France, and Germany also announced plans to send aid to India over the weekend.
Oscars. The 93rd Academy Awards were unusual for a lot of reasons — no host, no audience, a new location — but after years of OscarsSoWhite, this year marked a real win for diversity: Chloé Zhao became only the second woman in history to win best director, taking home the prize for her acclaimed third feature "Nomadland." Frances McDormand won another Best Actress Oscar for her leading role in Nomadland, and Anthony Hopkins won Best Actor for The Father.
ONTHISDAY
1967 Muhammad Ali refuses induction into army & stripped of boxing title
1996 In Australia's worst massacre in modern history, Martin Bryant shoots and kills 35 in Port Arthur, Tasmania. Leads to a compulsory gun buy back program and major changes to gun control laws.
2018 Indian government announces electricity has now reached every Indian village
2019 TV series "Game of Thrones: The Long Night" episode debuts with the longest battle ever screened (nearly 80 mins), surpassing "Lord of the Rings" Battle of Helm's Deep (44 mins)
2019 Disney says Marvel film "Avengers: Endgame" made estimated $1.2B worldwide, first film to make more than 1B on opening
NIGERIA
Chaos at the weekend spilling into the week
The Story
Nigeria's insecurity issues saw a deluge over the weekend as Boko Haram fighters made inroads into Niger State, gunmen killed two students of Greenfield University in Kaduna state, the Federal University of Agriculture in Makurdi, saw students kidnapped, and a family was butchered in Anambra State. The same has continued in the week.

All that in just a weekend?
That's not all, even security agents were casualties. In Kebbi State, the police said nine of their personnel, including a divisional police officer, were killed by bandits in Sakaba LGA. In Niger State, the state Governor, Sani Bello, in an interview, said Boko Haram terrorists had taken over a part of the state, hoisting their flag in Kaure village from where they had made incursions into more than 50 villages. Governor Bello said Abuja was not safe with Boko Haram's presence in Niger State. He warned that the Boko Haram terrorists were trying to make Kaure their home and headquarters like they did in Sambisa forest, adding that while Sambisa forest is several kilometres away from Abuja, Kaure is only two hours drive to Abuja.

How do these things happen without intervention from security agencies?
In Benue State, the Vice Chancellor of Federal University of Agriculture, Makurdi, Richard Kimbir, said four students were kidnapped while reading near a lecture theatre. The kidnappers have asked for N20 million in ransom payments. In Kaduna State, bandits attacked Kofar Kuyambana Low Cost Housing Estate in Zaria and kidnapped two housewives. The police, vigilantes and other security operatives responded swiftly, battled the bandits and arrested five of them. The two women are still missing. The attack was the fifth in the state within a week.

Isn't it time to declare a state of emergency in the North?
The north is, sadly, not alone. In Lagos, motorcycle riders, mainly from the North of the country, clashed with transport workers, mainly Yoruba in ethnicity, in the Iyana-Iba suburb. Six people are feared to have been killed. In Anambra, the police confirmed an attack on a Fulani family in Igbariam community of Oyi LGA. Gunmen attacked a storey building housing the Fulani herders in the community around 0200 hours Monday. The criminals killed 12 women, 7 men and an undisclosed number of children. Also, five security officers including two soldiers were killed at the weekend by suspected separatists in Nigeria's oil hub of Port Harcourt, according to a police memo.

The capital of southern oil-rich Rivers state, Port Harcourt, borders southeast Nigeria, which has seen a surge in deadly attacks targeting the police and other security forces in the past few months. A police internal memo said "armed men believed to be Indigenous People of Biafra (IPOB) members attacked a Joint Task Force (JTF) checkpoint, made up of nine police and two soldiers". The police, which has not commented publicly on the incidents, said it had launched a manhunt to find those responsible for the attack. SOURCE
NIGERIA
Lagos wants its 'criminals'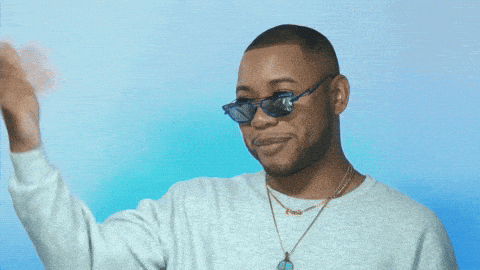 The Story
A new law signed by the Lagos state Governor, Babajide Sanwo-Olu, mandates agencies like the Economic and Financial Crimes Commission, the Independent Corrupt Practices and Other Related Offences Commission, and other anti-graft agencies to hand over corruption cases to the state government.

What manner of law is that?
According to the legislation titled 'Lagos State Public Complaints and Anti-Corruption Commission Law,' a new anti-corruption agency will have the exclusive rights to investigate financial crimes and corruption cases involving the finances of the Lagos State Government. Section 13(3) of the law reads, "The commission shall upon the commencement of this law take over the investigation of all anti-corruption and financial crime cases involving the finances and assets of Lagos State Government being investigated by any other agency."

What happens if a petition is made to these federal agencies instead of the Lagos one?
Section 13(5) also states, "The commission shall have the power to the exclusion of any other agency or body to investigate and coordinate the investigation of corruption and financial crimes cases involving the finances and assets of the state government." Currently, three former Lagos governors, Bola Tinubu, Babatunde Fashola and Akinwunmi Ambode, are under investigation by the EFCC. The anti-graft agency is also investigating the Speaker of the Lagos State House of Assembly, Mudashiru Obasa, who helped facilitate the passage of the law.

Can the law really supercede the ones that established these federal agencies?
Observers think the Lagos law would not survive legal scrutiny as the powers given to the new anti-corruption agency are extensive and Section 4(5) of the 1999 Constitution establishes the supremacy of federal law over state law, especially in corruption matters. Nigeria's main anti-corruption agencies, the EFCC and ICPC were established in furtherance of the FG's exclusive legislative powers. SOURCE
EUROPE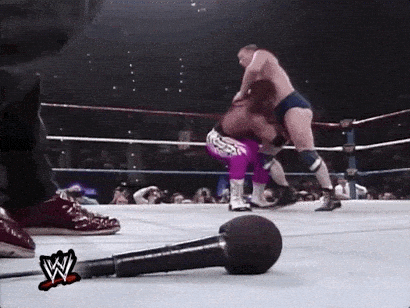 The Story
Italian police said it has arrested 30 Nigerian mafia members in 14 provinces across the country.

Have any charges been made?
The head of one of the Nigerian mafia's biggest gangs was arrested in the operation, police said, adding that it has "apprehended the leader of a major organisation". The operation, Black Axe, was targeted at Italy's Nigerian mafia and stems from a probe in L'Aquila, the capital of the Abruzzo region, Italian news agency ANSA reported on Monday. The police said those arrested have been charged with mafia association, drug trafficking, illegal immigration, prostitution, 'romantic fraud', Internet fraud and fund laundering. 'They face almost 100 charges', police said.

Is the police just knowing about their activities?
No, the recent arrests come about five months after a sweeping operation where police arrested 74 members of the Nigerian mafia, and claimed to have arrested the group leader, 50-year-old Emmanuel "Boogye" Okenwe. About 200 officers targeted Boogye's gang in Turin and Ferarra. The self-styled "King of Ferrara" headed the gang known as the 'Arobaga Vikings' or 'Norsemen Kclub International.' Turin has been the center of the Nigerian mafia in Italy for over a decade, Sergio Nazzaro, an Italian journalist, writer and adviser to the Parliamentary Anti-Mafia Commission, said.

They've been there for that long?
Nazzaro recently published a book on Nigerian criminal organizations that have established a strong foothold in Italy. In some areas those groups have even grown strong enough to muscle out native Italian crime groups, like the Camorra, Ndranghetta and Cosa Nostra. The Nigerian mafia often controls the day-to-day street crimes, while the more established Italian groups have their hands busy with large scale corruption and white collar crime. SOURCE
EUROPE
Telling Erdogan Like It Is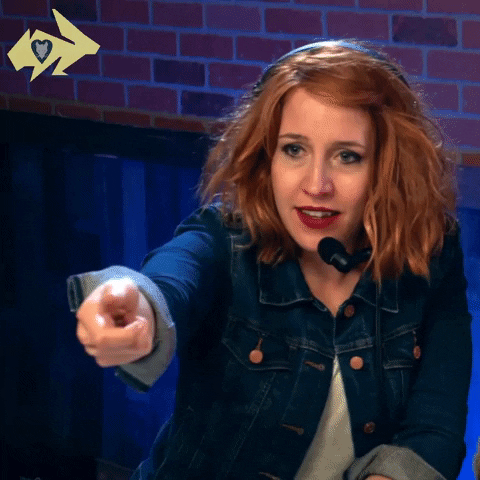 The Story
The US has officially acknowledged the Armenian genocide.
I need background.
At the turn of the 20th century, the Ottoman Empire was crumbling and many distrusted the loyalty of the Christian Armenians in the east. On April 24, 1915, Ottoman forces rounded up and executed hundreds of Armenian intellectuals. Many were deported to places like Syria, with countless dying in the trek. In all, an estimated 1.5 million Armenians were killed in what many consider the first genocide of the 20th century. That includes the 29 countries that have acknowledged the genocide. Now, more than a century later, the US is joining the list.
What happened?
On Saturday, Biden marked the annual Armenian Genocide Remembrance Day by officially declaring the mass killings a "genocide." He said America honors "all those Armenians who perished." And that acknowledging the genocide could help prevent history from repeating itself. Biden's statement fulfilled a campaign promise he made last year to officially recognize it – something Congress did in 2019. The move had been encouraged and supported by Armenian American activists for decades. And Biden's decision broke with previous presidents who didn't want to strain relations with Turkey – a NATO ally.
What do you mean?
Already, the US and Turkey don't have the best relationship. Now, tensions are dialed up. That's because Turkey has long denied what happened was genocide. The country argues that the numbers are inflated and that people died as a result of civil unrest, not systemic ethnic cleansing. It's been a crime in Turkey to even bring up what happened. Turkish officials are condemning Biden's move, calling it "simply outrageous" and have promised to respond in the coming months. Meanwhile, the US embassy in Ankara and consulates are closing in Turkey out of concern for potential protests.
Is this a start for the United States?
Biden is breaking with tradition in his willingness to acknowledge a century-old genocide. But it's unclear if the US will be taking stronger stances on other massacres. SOURCE
WHAT ELSE IS FRESH...
Buhari standing aloof, his body language shows he's Fulani President – Ortom
Govs cry out, demand action from Buhari as 21 more Nigerians killed
Buhari appeals to US over insecurity, wants AFRICOM in Nigeria
Wike declares curfew, says rampaging South-East/South-South attackers deranged
No fuel price increase without fixing refineries, says NLC
Doctored videos against me coming, says Pantami

NGE, others condemn NBC threat to suspend Channels licence

FG warns against travelling to India, South Africa, Turkey, Brazil
52 northern groups ask UN, others to back Biafra agitation

Rise above primordial sentiment on Pantami, PFN tells Buhari

Only eight states funding pension scheme – Okowa
Nigeria's Flutterwave named "Pioneer" on TIME's 2021 list

Ojukwu varsity students flee hostels over fear of reprisal attack

NBC reportedly suspends Channels TV over IPOB interview

Simone Biles, five-time world champion gymnast, leaves Nike for Athleta

Tesla CEO Elon Musk to host "Saturday Night Live"

At least 80 people dead as fire rips through Baghdad hospital

Russian opposition leader Alexei Navalny ends hunger strike

Microsoft and the UK teaming up to create the "world's most powerful" weather supercomputer
WHO says 'perfect storm' of conditions led to India COVID surge
US Navy says it fired warning shots at Iranian vessels in Gulf
India nears 200,000 COVID deaths, daily cases fall, army steps in
Andrew Brown Jr executed by 'kill shot' to his head: Lawyers
With ships urged to speed up, cargo worth millions lost at sea
Australia to upgrade military bases, expand war games with US
Biden raises minimum wage to $15/N6,750 per hour
PICKS OF THE DAY
A wild story of an addicted gambler. Zikoko

A list of all the do-wells at the weekend's Oscars. Hollyhood Reporter

Explainer: What are the rare blood clots observed after taking COVID-19 vaccinations. Yale Medicine
Prototype of the first US dollar goes to auction. APNews

The best space photos of the year (so far). Mashable

Fifteen volunteers spend 40 days underground for science. The Guardian

Students are bailing on four-year colleges. CNBC
'Houses of horror': Child sex abuse in Indonesia's schools. Aljazeera
TODAY'S TRIVIA
The tense relationship that occurred between the three main powers (United States, Soviet Union, United Kingdom) which started in the 1940s was known as what war?
A. The Cold War
B. The Hostility
C. World War II
QUESTION & ANSWER
QUORA QUESTION:
Who are some of the dumbest criminals ever to be caught?
Peter Spering
When you think of a Taliban commander, you'd expect them to be reasonably intelligent right? Not so in the case of Mohammad Ashan.
In 2012, Afghan forces began circulating wanted posters around southeastern Afghanistan, looking for Ashan as he was the suspected mastermind behind IED attacks on US and Afghan troops. They were offering a $100 reward.
Who should happen across one of these posters? Ashan himself.
So, he did what any criminal mastermind would do in that situation and… turned himself in for the reward.
Yep, you read that right. He honestly seemed to think that handing in his own wanted poster would result in him getting rewarded.
So he grabbed the poster, headed for a checkpoint and presented himself with the poster. When asked if it was him, he replied with great enthusiasm, "Yes, yes, that's me! Can I get my award now?"
Surprisingly, he didn't get the reward.
The police were so stunned by his move that they rung around and did a biometric test just to confirm that it was actually him! Well anyway, I think this takes the cake when it comes to being criminally stupid. SOURCE
TRIVIA ANSWER
The tense relationship that occurred between the three main powers (United States, Soviet Union, United Kingdom) which started in the 1940s was known as what war?
A. The Cold War
BESHEL'S CORNER
HUMANS OF THE INTERNET!
SHARE THE PRESS
Chances are you have some more friends who would enjoy Freshly Pressed as much as you do.
Use this referral link or share this link to them www.freshlypressed.ng/?r=