Good morning. "There were a lot of surprises on a flight to Hawaii last week, starting with the birth of a baby to a woman who didn't know she was pregnant. Not only did there happen to be a doctor on board the Salt Lake City-Honolulu flight, but there were also three neonatal intensive care nurses -- and all of them immediately got to work."
Boy's Scout - Always Be Ready!
- - -
P.S.: You currently have ‍referrals. Invite more people using your personalized link: www.freshlypressed.ng/?r=
☕️QUICK BITES
Algeria. Algeria will ban unauthorised demonstrations, the country's interior ministry has announced, a move that observers say is aimed at bringing to an end a years-long protest movement seeking democratic reforms. The announcement came as protests gained momentum in recent weeks after a months-long hiatus caused by the coronavirus pandemic.
Afghanistan. Violence in Afghanistan has gone from bad to worse since the U.S. announced it was withdrawing all remaining troops from the country. A triple bombing that targeted a high school in the capital killed at least 68 people, nearly all of them teenage girls. Rights groups say the brazen attack is likely a preview of what's to come once U.S. forces are out of Afghanistan for good and the Taliban reconstitutes control.
United States. Over the weekend, a cyberattack on one of the US's biggest pipelines led to what could be one of the largest disruptions on energy infrastructure in US history. The operator of the pipeline – which runs from Texas to New York – said it fell victim to a cyberattack and shut down as a precaution. Problem, because it provides nearly half of the fuel supply (think: gasoline, diesel, and jet fuel) used on the East Coast.
China. China is the latest country to report a notable fertility slump, made even more notable given the country's once-booming population growth. According to census data, the Chinese population grew by just 72 million in the last decade and its annual growth rate is approaching zero. Six years after Beijing ended its one-child policy, there are still not enough babies being born to replace China's rapidly aging population. Nearly 20% of the country is now aged 60 and above.
ADVERTISE WITH US
ONTHISDAY
1215 English barons serve ultimatum on King John which eventually leads to the creation and signing of the Magna Carta

1789 William Wilberforce makes his first major speech on abolition in the UK House of Commons, reasoning the slave trade morally reprehensible and an issue of natural justice

1984 South African prisoner Nelson Mandela sees his wife Winnie Mandela for the 1st time in 22 years
ANTICORRUPTION
Curfew Restored...Can't Gather in Large Groups
The Story
The Federal Government has announced the reintroduction of Covid-19 restrictions across the country, and it's expected to take effect by midnight of Tuesday, May 11, 2021.

Why?
The disclosure, made Monday by the Head of Technical Secretariat of the Presidential Steering Committee (PSC) on Covid-19, Dr Muktar Mohammed, comes as result of a resurgence of the coronavirus pandemic and is also seen as part of preemptive measures to be taken to mitigate the impact of the new variants of the disease, should they be imported into the country.

Which of the restrictions were reintroduced?
They include the restriction of gatherings in public spaces to 50 people at any given time, compulsory wearing of nose masks for access to government institutions, and closure of bars and nightclubs. Mohammed said that government meetings and travels have been limited to virtual platforms, adding that nationwide curfew would be in force until further notice. While stating that only essential international travels would be encouraged and all existing protocols must be strictly adhered to, Mohammed stated that there was no limitation to intra-state travel.

On his part, the Secretary to the Government of the Federation (SGF), who also doubles as the Chairman of PSC, Boss Mustapha, explained that the step became important in view of the fragile state of the nation's health systems, the disruption to the delivery of vaccines, and the lack of compliance with the extant public health and social measures contained in the Coronavirus Disease (COVID-19) Health Protection Regulations 2021. SOURCE
NIGERIA
Secret Service and Bandits in Unholy Alliance
The Story
There have been rumours for a while now about alleged complicity of agents of the Nigerian security forces in the worsening insecurity ravaging the country. There might be some truth in this after all.

How do you mean?
Some armed criminals, often called bandits, say they have been receiving arms and ammunition from operatives of the State Security Service and often split ransom payments received at gunpoint. The criminals told German broadcaster Deutsche Welle in a recent report that they "borrow weapons" from the state agents and then go to work to share ill-gotten gains together.

Has the SSS responded to this?
The gang members also said some police officers have been a part of the conspiracy that has fueled insecurity across Nigeria, a challenge President Muhammadu Buhari has been accused of being too lazy to address. A spokesman for the SSS did not return a request seeking comments from Peoples Gazette about whether or not the secret police was aware of a possible alliance between its officers and armed bandits wreaking havoc across the country.

Any word from the presidency?
The report surfaced amidst widespread claims that Nigerian security forces are fueling insecurity for financial benefits. In 2018, Theophilus Danjuma, a former chief of army staff, said the Nigerian military and other state agents were actively supplying weapons to violent criminals waging a war against minority rural settlers in Nigeria's north-central region. The presidency has continually denied any suggestion of complicity of its agencies, and has gone from vowing to root out the criminals to literally begging them. SOURCE
EUROPE
The East Jerusalem Situation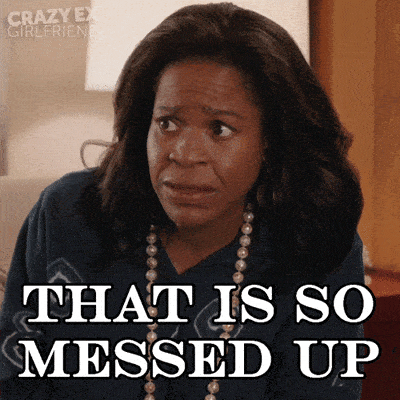 The Story
Violence is escalating in East Jerusalem.
What's going on?
A land dispute and possible evictions. Since the 1950s, Palestinian families – mostly refugees – have been living in the East Jerusalem neighborhood of Sheikh Jarrah. But Jewish settlers consider it their ancestral land. And point to a 1970 Israeli law that allows Jews to reclaim land they owned before the 1948 Arab-Israeli war. Israel's Supreme Court delayed its ruling on the possible evictions after the attorney general asked for time to review the case. A new hearing date could be set within 30 days. In the meantime, the fate of about 70 Palestinians still remains uncertain. And tensions are high.
How bad is it?
It's the worst violence there in years. After weeks of hostility, clashes between Israeli police and Palestinians broke out over the weekend at the Al-Aqsa Mosque – where tens of thousands of Muslims prayed on Ramadan's holiest night. Hundreds of Palestinians and Israeli police were injured as officers fired rubber bullets to disperse protesters throwing stones and fireworks. Hamas – the US-designated terror group that runs Gaza – launched a rocket into Israel. Israel responded by striking a Hamas military post. Today, the violence continued on Jerusalem Day – an Israeli national holiday.
What are people saying?
Israeli Prime Minister Benjamin Netanyahu defended the police's handling of the protests, saying Israel's upholding "law and order." But the international community is ringing the alarm: The Biden admin says it's "extremely concerned." And the UN has warned that any evictions could be considered a "war crime." It all comes as political leadership in the region is in limbo. Late last month, the Palestinian Authority's president indefinitely delayed the first planned elections in 15 years. And Israel, which has now gone through four elections in two years, still doesn't have a coalition government in place.
Vacancy - A Strong Humane Leadership
The dispute over land in East Jerusalem is a flashpoint in the decades-long territorial conflict between Israelis and Palestinians. And without strong, democratically elected leadership on both sides working toward peace, progress isn't looking likely. SOURCE
WHAT ELSE IS FRESH...
FG declares Wednesday, Thursday public holidays
Sultan declares Thursday Eid-el-Fitr day
Indian COVID-19 strain surfaces in Nigeria, diseases centre alerts NCDC

Two Chibok girls bag US degrees seven years after abduction

Robbers attempted to burgle Ibrahim Gambari's residence in Aso Rock –Presidency

We only recognise 18 political parties, says INEC
INEC colluding with politicians to undermine court processes ― ADC

Insecurity: Southern Governors ban open grazing, ask Buhari to address nation

Lagos To Launch Buses To Replace Motorcycles, Tricycles

Buhari Approves New Security Measures For South-East, South-South

Maritime industry rattled as Bala Usman faces probe
Bala-Usman suspended till panel concludes investigations – FG

UK urges FG to remove tariff on solar equipment

Mass sacking: Kaduna NLC begins five-day strike next week

IPOB deny planned attack on Lagos, Police order probe

Buhari greets national flag designer at 85

Kidnappers of varsity students raise ransom to N160m

Sanwo-Olu: Okada ban to become fully effective next week

Street parties break out in Spain after Covid lockdown ends

SpaceX lands re-used booster for record 10th time

Melinda Gates had been working with lawyers on a split from Bill since 2019

Clubhouse is finally rolling out a version of its social audio app for Android

44 attorneys general urge Facebook to stop development of an Instagram for kids app

Hamas launches rockets that target Jerusalem

Nearly 60% of people in Japan want the upcoming Olympic Games canceled

Hugs to be allowed in England as part of lockdown easing


Manchester City win EPL as Man Utd lose to Leicester
PICKS OF THE DAY
The Optimistic #NairaLife Of The Security Guard Earning ₦35k/Month. Zikoko

Breaking down the Dogecoin phenomenon. CNBC

The Harvard application essay that went viral. Buzzfeed
The Blank Slate Fantasy. The Republic

Smartphone is now 'the place where we live', anthropologists say. The Guardian

For Richer And Richest: Inside The Billion-Dollar Marriages, Open Relationships And Bitter Divorces. Forbes

Healing and Reentry Through Nature. Social Enterprise

SpaceX, a Tesla for the skies. The Economist
TODAY'S TRIVIA
He is your brother and you are my grand-daughter. Who is he to me?
a. nephew
b. son
c. daughter
d. grand-son
QUESTION & ANSWER
QUORA QUESTION:
What is the strangest phenomenon that occurs very frequently?
Quora User
Ever heard of the 'returning soldier effect'?
The phenomenon is that right after a war, returned soldiers tend to father more sons than daughters.
In general, more boys are born on average than girls - but after major world wars, there is a further tilt towards males being born, going against the trend.
It's confused scientists for decades and no-one really knows the answer to why this occurs. SOURCE
TRIVIA ANSWER
He is your brother and you are my grand-daughter. Who is he to me?
d. grand-son
LITERATURE
Fiction
Flicker |Tiffany Lindfield |Fiction

Poetry
A Poem After Lana Del Rey's Cinnamon Girl

Satire
Biden Worried Gas Shortages May Hurt Carter's Chances Against Reagan
BESHEL'S CORNER
PLEASE, BE SAFE!
SHARE THE PRESS
Chances are you have some more friends who would enjoy Freshly Pressed as much as you do.
Use this referral link or share this link to them www.freshlypressed.ng/?r=