Good morning. Sri Lankan police arrested the reigning Mrs. World over claims she injured a fellow beauty queen in an on-stage fracas. She forcefully removed the crown from the new queen.
Her reason: The new champion is divorced. ?‍♀️
- - -
P.S.: You currently have ‍referrals. You can get more referrals by sending them your personalized link: www.freshlypressed.ng/?r=
☕️QUICK BITES
Golf. At the weekend, Hideki Matsuyama became the first Japanese man to win the Masters in the tournament's 87 year history. Matsuyama, who is only 29, was overcome with emotion in his victory speech as he described what the win meant, saying, "Hopefully I'll be a pioneer."
Italy. Prime Minister Mario Draghi kicked off a diplomatic spat with Turkey after he said that the country's president is among the category of "dictators" that EU leaders have to work with. Draghi also revealed that his government recently blocked a Chinese takeover of an Italian semiconductor company.
Iran. The country accused Israel of perpetrating an attack that caused a power outage at an underground nuclear facility in which Iran was enriching uranium. The attack comes as Iran and U.S. hold indirect talks to revive the 2015 nuclear deal, an effort that has been harshly criticized by the Israeli government.
India. In the space of four days last week, India minted at least six new tech unicorns. By way of contrast, the country saw only seven new unicorns created during the whole of 2020, and six the year before. The uptick may say something about the amount of funds sloshing around from sources such as Naspers and SoftBank.
‍RECOMMENDED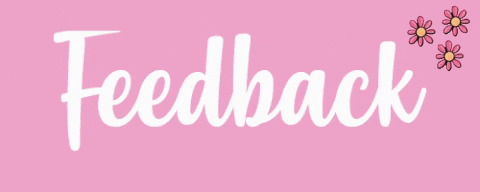 ONTHISDAY
1792 France declares war on Austria, starting French Revolutionary Wars

1865 US President Abraham Lincoln is shot in the head by John Wilkes Booth at Ford's Theater in Washington; he dies a day later

1871 Canada sets denominations of currency as dollars, cents, & mills

1912 The Titanic Sinks: RMS Titanic hits an iceberg at 11.40pm off Newfoundland

1931 Spain becomes republic with overthrow of King Alfonso XIII

1986 Desmond Tutu elected Anglican Archbishop of Capetown

2013 Justin Trudeau, son of long-serving Canadian Prime Minister Pierre Trudeau, is elected leader of the Liberal Party of Canada
ECONOMY
The subsidy that never dies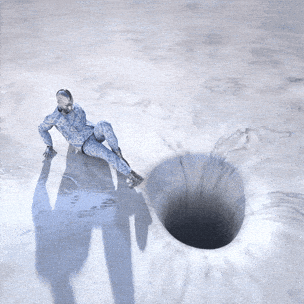 The Story
Despite worsening financial challenges and widespread condemnation for the unnecessary waste that petrol subsidy is, it appears that its removal has no place on the federal government's list of priorities.

What do you know?
Indications have emerged that the FG will retain a subsidy on petrol for the next six months, and the deferred removal may cost the country an astonishing N720B. According to a report in The Guardian, President Buhari ordered that the petrol subsidy should remain in place for the next five to six months to enable the government carry out wide consultations before reaching a final decision on the issue.

What's the objective of these consultations?
The paper quoted a top government official, who is familiar with the issue, describing the impending widespread discussion with stakeholders as a departure from previous practice, stressing that there will be no decision to remove the subsidy until the last quarter of the year. "Specifically, President Buhari has asked the NNPC to suspend any idea on subsidy removal for five to six months so that a plan that does not harm ordinary Nigerians is evolved if the deregulation must go on," the source explained.

If it must go on?
The plan, which is being coordinated by the Vice President, has three legs — continuing consultation within the government at federal and state levels, labour and civil society; provision of alternative energy sources, especially gas and fast-tracking infrastructure for that across the country; and development of effective relief and palliative options that must cushion the effect of subsidy removal if that choice becomes inevitable. SOURCE
AFRICA
Huge things happen when countries cooperate
Image Source: Dev Discourse
The Story
Uganda, Tanzania and oil firms Total and CNOOC signed agreements that will kickstart the construction of a $3.5B crude pipeline to help ship crude from fields in western Uganda to international markets.

Whose crude is it?
France's Total and China's CNOOC own Uganda's oilfields after Britain's Tullow exited the country last year. The signatories have now agreed "to start investment in the construction of infrastructure that will produce and transport the crude oil," said Robert Kasande, permanent secretary at Uganda's ministry of energy. Ugandan President Yoweri Museveni and Tanzania's new leader Samia Suluhu Hassan, on her first official visit, attended the signing of the three accords that included: a host government agreement for the pipeline, a tariff and transportation agreement and a shareholding agreement.

What's Tanzania's role in this?
Uganda discovered crude reserves in the Albertine rift basin in the west of the country near the border with the Democratic Republic of Congo in 2006. However, the landlocked East African country needs a pipeline to transport the crude to international markets. The planned East African Crude Oil Pipeline (EACOP), with a length of 1,445 kilometres (898 miles), will run from the oilfields to Tanzania's Indian Ocean seaport of Tanga.

What's the volume of these reserves?
Government geologists estimated total reserves at 6 bn barrels. Uganda's crude is highly viscous, which means it needs to be heated to be kept liquid enough to flow. Total has said EACOP could potentially be the longest electrically heated crude oil pipeline in the world. "It's a very large project, one of the largest we should develop on this continent," Total's CEO, Patrick Pouyanné said, adding they expected oil production to commence in early 2025.

To get the Ugandan crude flowing, Pouyanné said investments of more than $10B were required. The pipeline has met resistance from environmentalists who argue it will threaten ecologically sensitive areas along its route, including wildlife reserves and water catchment areas for Lake Victoria. SOURCE
INTERNATIONAL
India doing Bangladesh a lot of good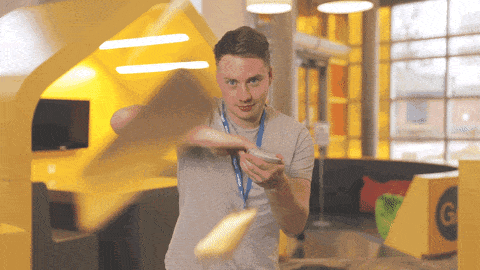 The Story
India gave 1.2 million doses of the AstraZeneca coronavirus vaccine to Bangladesh, its foreign minister said.

Does India have more than enough for its own people?
Indian Prime Minister Narendra Modi made the offering at the end of a two-day tour of Bangladesh to celebrate its 50th independence anniversary. Bangladesh signed a deal in November with the Serum Institute of India, the world's biggest vaccine maker, for 30 million doses of the AstraZeneca vaccine. The country of more than 160 million people has already received 9 million doses from Serum.

How has the country fared in the pandemic?
Bangladesh has seen a spike in coronavirus cases in recent weeks, which the government has blamed on crowding and citizens ignoring health guidelines. Latest figures showed it recorded 3,674 new infections, the highest daily count since July 2, taking the total number of cases to 591,806, with 8,869 deaths.

India had previously gifted its neighbour 2 million doses of the shot that Serum is producing for many countries. Bangladesh has vaccinated more than 5.2 million people since the start of its inoculation campaign in February. SOURCE
INTERNATIONAL
Putin' the lie in the lid
The Story
President Vladimir Putin has claimed – both to the world and to his citizens – that Russia has managed the virus better than most other countries. A recent New York Times analysis, however, reveals that the reality is much worse than Putin is letting on.

What's in this analysis?
By the end of 2020, Russia had reported a total of about 57,000 Covid-19 deaths. For reference, that's 39 deaths per 100,000 residents, as opposed to 96 per 100,000 in the US. However, in that same period, approximately 362,000 more people died in Russia than expected based on previous years' averages. It's possible that not every death in that dubious discrepancy of 300,000 was from Covid-19. But, with the Kremlin hiding information and many hospitals marking the cause of death for patients in coronavirus wards with ambiguous titles like "viral pneumonia, unspecified," it's difficult to know the truth.

What's to be gained from painting a false picture of the situation?
Since the pandemic started to spread worldwide, Russia has focused much more on the public-relations and economic factors involved in managing the pandemic than on fighting the virus itself. The country implemented a strict two-month lockdown in the spring of 2020, but has largely lifted restrictions since last summer in order to boost the economy and public morale. At the end of 2020, Putin boasted that Russia's economy had suffered less than that of many other countries, likely because Russians were unhindered to fill up nightclubs, restaurants, theaters, and bars – even in the fall and winter, when the rest of Europe introduced strict lockdowns.

What do Russians think of this?
The low official toll and lack of clear coronavirus reports coming from the Kremlin have created distrust of the government's messaging among the public. Last October, most Russians reported in a poll that they did not believe the government's tally of cases – half of those residents believed the tally was too high, the other half believed the tally was too low. Another poll, taken in February, found that 60% of Russians reported they were not planning to get the Sputnik V vaccine, created in Russia. Most respondents also believed the coronavirus was a biological weapon.

By covering up the true Covid-19 death rate, President Putin kept much of the Russian populace in the dark about how dangerous the virus is and how important it is to get a vaccine. By the fall, Russian scientists were able to develop one of the most well-regarded vaccines in the world, but so far the government's focus has been on using Sputnik V to garner geopolitical favors, rather than on vaccinating its own population. SOURCE
WHAT ELSE IS FRESH...
#EndSARS: Canada denies ex-SARS operative asylum
Cells overcrowded as JUSUN strike enters second week, courts shut

DPR revokes 32 refinery licences, says Dangote plant 80% complete

Nigeria making progress on COVID-19 vaccine, rapid testing kits – Osinbajo
UNIOSUN rejects U-16 admitted students, offers refund of fees

Saraki 2023 presidential posters flood Abuja

Musa completes move to Kano Pillars

Fury threatens to boycott Joshua fight

Why I am laying off workers, by El-Rufai

KWASU students protest clampdown on off campus accommodation policy

Work to commence soon at Abia sea port as investor completes documentation

EFCC arrests Rochas Okorocha over alleged laundering

Curfew Imposed On Minneapolis After Fatal Shooting Of Black Man

Burkinabe ex-President Compaore charged in Thomas Sankara murder


Biden to Withdraw Combat Troops From Afghanistan

Microsoft to acquire speech recognition software giant Nuance Communications for $19B
PICKS OF THE DAY
What the internet looked like 10 years ago today. Neal

Mapping the world by favorite song. Pudding

How Neopets predicted the future of the social internet. The Ringer


The Immortality of DMX: A Nigerian Tribute. Oris

Anxiety Is in Your Body, Not Your Mind. Elemental

Making sense of conspiracy theorists as the world gets more bizarre. Guardian

Izzy Odigie Wants to Send the World a Message. The Republic
TODAY'S TRIVIA
Which soft drink did John Pemberton invent?
A. Coca-cola
B. Pepsi-cola
C. Mirinda
QUESTION & ANSWER
QUORA QUESTION:
Can you write something that will shock me to the core?
Desmond Agyemang
1. In ancient Rome, the punishment for patricide (killing one's father) was to be drowned in a sack along with a viper, a dog, a monkey and a rooster. The reason? I don't even know.
2. Alice Stebbins Wells was the first ever policewoman who joined the LAPD in 1910. Because she was the first (and only) policewoman, she designed her own police uniform.
3. Gorgias of Epirus, a Greek sophist, was born in his dead mother's coffin while pallbearers were on their way to bury her. Who has an explanation for this?
4. In the 5th century, St. Simeon Stylites spent 37 years on a small platform on top of a tall pillar in Aleppo, Syria. He did it for ascetic reasons but sometimes I wonder how even spending 1 year on top of a skyscraper without coming down will be like.
5. One of the most well-known gladiators of ancient Rome, Carpophorus, fought exclusively against beasts. You think Samson in the Bible was a beast? Carpophorus was a monster! Carpophorus famously defeated a bear, lion, and leopard in a single battle. That same day, he slaughtered a rhinoceros with a spear and set a record of killing 20 wild animals no other man will even venture to go near. Even Hercules didn't do this! SOURCE
TRIVIA ANSWER
Which soft drink did John Pemberton invent?
A. Coca-cola
BESHEL'S CORNER
HUMANS OF THE INTERNET!
SHARE THE PRESS
Chances are you have some more friends who would enjoy Freshly Pressed as much as you do.
Use this referral link or share this link to them www.freshlypressed.ng/?r=