Good morning. A landlord evicted his tenants for growing cannabis and then set up his own cannabis operation there.
Talk about a man using his lordship, literally.
- - -
P.S.: Thank you to all who participated in our feedback survey last week. If you have not done so, please tell us what you think about us here and how we can improve: here
You currently have ‍referrals. You can get more referrals by sending them your personalized link: www.freshlypressed.ng/?r=
☕️QUICK BITES
Aviation. Heathrow Airport, Europe's largest is still losing 5 million quid ($7 million) per day. Airport management is banking on vaccine passports this summer to revive its business, and lift the sector.
Hong Kong. Ten pro-Democracy figures have been sentenced to jail. Five of them were given prison sentences of between eight and 18 months over their roles in pro-democracy protests that took place in 2019, while the rest were handed suspended sentences. Those convicted have been barred from running for the Legislative Council, the city's parliament, for five years.
China. The world's second-largest economy grew by 18.3% in the first quarter, with Chinese retail sales soaring 34.2% in March. While there are large base effects in the number, China's recovery from the coronavirus has been notable, with the economy regaining all its lost ground by the end of September.
Science. Monkey embryos containing human cells have been successfully grown for the first time, an international collaboration of researchers revealed. To achieve the feat, monkey embryos were injected with a type of human stem cell capable of evolving into a wide range of different cells with specialized functions.
ONTHISDAY
1927 Actress Mae West found guilty of "obscenity and corrupting the morals of youth" in a New York stage play entitled "Sex". She is sentenced to 10 days in prison and fined $500, the resulting publicity launches her Hollywood career.

1932 President Herbert Hoover suggests 5 day work week.

2005 Cardinal Joseph Ratzinger elected Pope Benedict XVI on the second day of the Papal conclave.

2011 Fidel Castro resigns from the Communist Party of Cuba's central committee after 45 years of holding the title as the head.
NIGERIA
"That was then, this is now"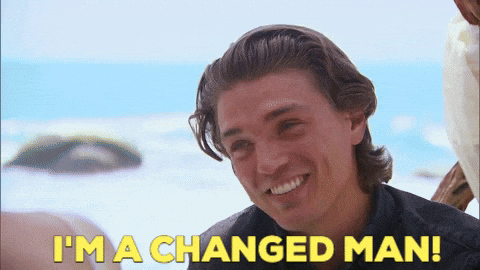 The Story
Nigeria's Minister of Communications and Digital Economy, Isa Pantami, has renounced his past controversial comments on terrorist groups including Taliban and Al-Qaeda.

Out of fear of the US?
Pantami said he was young when he made the radical comments, adding that he is now mature and now knows better. While answering questions during his daily Ramadan lecture at Annor Mosque in Abuja on Saturday, he said; "For 15 years, I have moved round the country while educating people about the dangers of terrorism. I have traveled to Katsina, Gombe, Borno, Kano states and Difa in Niger Republic to preach against terrorism.

How about his alleged affiliation to these terrorists?
The minister has come under criticism for his extreme positions in support of the brutal exploits of Al Qaeda and Taliban elements on a campaign to obliterate the West and conquer other parts of the world. While he's been widely condemned for certain utterances in the past - including when he declared that he was always happy when infidels were massacred - Pantami, in his latest interview, said his statements were misconstrued, rejecting affiliations with terror groups.

Some members of the Nigerian Twitter community have said the minister could not be trusted with the data of Nigerians, especially with the ongoing National Identification Number and Subscriber Identity Module integration exercise under his watch. While the hashtag #PantamiResign has since been trending online, the supporters of the minister have also come up with a counter-hashtag – #PantamiWillStay. SOURCE
INTERNATIONAL
We are Putin' New Sanctions In Place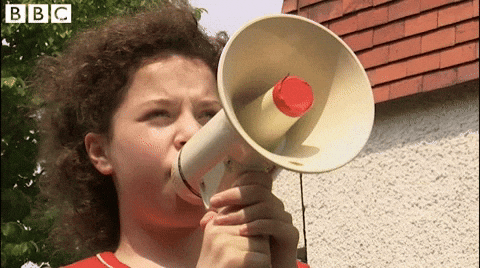 The Story
After years of turning a blind eye to Moscow's meddling, the US announced Thursday it was imposing sweeping sanctions against Russia over election interference, cyber hacking, and other "harmful foreign activities."

What are some examples of these activities?
The announcement marks the first time America has formally blamed Russia for last year's massive cyber hack against nine federal agencies, known as the SolarWinds breach. It's also the first confirmation that US intelligence agencies had determined Russia was behind offers of financial incentives to the Taliban for killing US soldiers in Afghanistan. Other "harmful foreign activities" include Russia's occupation and alleged human rights abuses in Crimea.

What sanctions are they imposing?
10 personnel from Russia's diplomatic mission in Washington, including "representatives of Russian intelligence services," will be expelled. Also sanctioned are individuals and "the private and state-owned companies" that "enable the Russian Intelligence Services' cyber activities." According to the Treasury Department, they are "16 entities and 16 individuals who attempted to influence the 2020 US presidential election at the direction of the leadership of the Russian Government."

Also, "disinformation outlets controlled by Russian intelligence services," the Russian "financier" and an "enabler" of the "troll farm" previously sanctioned for 2016 election interference, as well as a "known Russian agent." US financial institutions will be prohibited from certain dealings with Russian sovereign obligation. This ban on American companies trading Russia's sovereign obligation with the country's central bank is an expansion of previous limits, and caused Russia's ruble currency to slide.

Why is the US just acting on this?
National Security Adviser Jake Sullivan said President Biden told Russian President Vladimir Putin about the coming sanctions during a phone call on Tuesday. Sullivan said the President reminded his counterpart of a conversation earlier this year in which Biden warned Putin the US would "respond" if it determined Russia was behind recent cyber intrusions and election interference. Biden said he had determined Russia did conduct these actions, and that as a man of his word, he was making "proportionate responses," but not looking to escalate. Biden then proposed he and Putin meet in person in the coming months.

After Thursday's announcement, Russia's foreign ministry spokeswoman Maria Zakharova said the US Ambassador in Moscow, John Sullivan, had been summoned for a "difficult conversation." Calling US behavior aggressive, Zakharova said a response was "unavoidable," and that Washington would "pay for the degradation of bilateral relations." SOURCE
INTERNATIONAL
Denmark's Closing Time: You Don't Have To Go Home, But You Can't Stay Here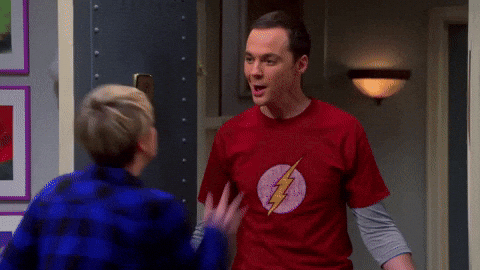 The Story
Denmark has become the first EU country to strip 1,250 Syrians of their asylum status, forcing them to leave the country where they have built new lives and return to a still-shattered Syria.

Is that the number of Syrian refugees there?
No, there are others being allowed to stay. Those being told to go include high school and university students, truck drivers, factory employees, store owners, and volunteers in nongovernmental organizations. One 27-year-old woman has been living in Denmark since 2015 with her parents and four brothers. She is fluent in Danish and was studying chemistry and biotechnology at the Technical University of Denmark.

What did the family do?
It's not the family, it's the woman. Immigration authorities told her in February she must return to Damascus, while her parents and brothers are allowed to stay in Denmark. Another couple in their 50s were told they must leave, but their two sons, 20 and 22, can stay. The Danish government can't forcibly deport the refugees, but those who don't go voluntarily wind up in "departure centers" where they can remain indefinitely.

Why's Denmark doing this?
Prime Minister Mette Frederiksen has said Denmark's goal is to have "zero asylum seekers." They have also overhauled the country's legal apparatus on immigration, shifting it from integration to the accelerated return of refugees to their native countries. Like the Syrians, hundreds of Somali refugees have also lost their residence permits after Denmark deemed Somalia safe to return to.

Some analysts have explained that the government's motivation is political. Per Mouritsen, an associate professor of political science at Aarhus University, said the government's recent tough stance on immigration is to avoid losing votes to the right wing, a dilemma that several center-left parties across Europe have faced. "The only way to beat the right-wing in Denmark is to sell your soul to the devil and be as tough on immigration in order to have support for social welfare policies in return," Mr. Mouritsen said. SOURCE
INTERNATIONAL
The Story
Parts of the reasons activists do what they do are often the recognition of a social ill and an irrepressible urge to correct same, especially when there are human victims. Now, even trees and their plight have become a worthy course for activists.

I don't understand!
Hundreds of activists, calling themselves the Rainforest Flying Squad, have been blockading logging roads across a swath of southern Vancouver Island since August, vowing to stay as long as it takes to pressure the provincial government to immediately halt cutting of what they say is the last 3% of giant old-growth trees left in the province.

What's the response they're getting?
After activists stopped a crew of old-growth tree cutters, or "fallers," from entering a logging area, the workmen went to court April 1 and obtained an injunction ordering the blockades taken down. In a letter released Monday, two chiefs of a First Nation in western Canada told protesters camped out on their traditional lands to pack up and go home.

Battle of the Joneses.
Pacheedaht hereditary chief Frank Jones and chief councilor Jeff Jones said their nation is worried about the "increasing polarization" over forestry activities and the anti-old growth logging movement.
However, Jones, a Pacheedaht elder who has been an outspoken ally of the movement, released his own letter Tuesday alleging that Frank Jones wasn't a true hereditary chief and didn't represent the will of the Nation.

How about the government?
Despite the injunction, the protesters refused to leave, and instead began digging in and strengthening their blockades. So far the Royal Canadian Mounted Police have made no move to enforce the injunction. Police spokesperson, Cpl Chris Manseau, said that while the force is "monitoring the situation from the ground and air", it is "also focused on facilitating dialogue between all parties".

The British Columbia forests minister, Katrine Conroy, said in a statement that she understood and respected the Pacheedaht's concerns. "The government would continue working with the Pacheedaht on the creation of their resource stewardship plan" and "in the meantime, I hope the Fairy Creek protesters respect the Pacheedaht's request" to leave the territory, Conroy's statement said. SOURCE
WHAT ELSE IS FRESH...
Yoruba self-determination protest rocks Ibadan

We use 'African science' to rescue kidnap victims in Osun — Shittu

Why Shell, Chevron, other oil majors are leaving Nigeria

Two Traffickers Excrete 191 Pellets Of Cocaine, Heroin At Lagos Airport
Nine govs stealing LG funds through cronies –NULGE

FG records 200% increase in Warri-Itakpe railway passenger traffic

'He's not a private citizen' — PFN wants disclosure on Buhari's health status

Forces against FG's NIN policy behind attacks against me – Pantami

COVID-19 vaccination: No deaths, blood clot recorded in Nigeria – FG, WHO

Buhari hasn't failed Nigerians, he's even tolerating rubbish – Masari

Market infractions: CBN, SEC fine 10 banks N2.5bn

UEFA, EPL condemn breakaway clubs

Onuachu becomes Belgian league top scorer

FA Cup: Iheanacho fires Foxes to first final in 52 years

Bolt, Uber drivers threaten strike over 'low fares'

Delta wins national sports festival — sixth time in a row

Delta to host 2022 National Sports Festival

Yekini, Amokachi… Super Eagles stars who returned to play in Nigerian league

Norwich City secure promotion back to English Premier League

Ziyech sends Chelsea into FA Cup final, ends Man City's quadruple bid

Simy Nwankwo equals Aiyegbeni's decade-old goalscoring record

Germany picks Ghana over Nigeria as West African centre of global health

UNICEF warns Nigeria: Polio may resurface

China launches hotline to report 'illegal' comments about Communist party

Power couple Jennifer Lopez and Alex Rodriguez announce breakup after two-year engagement

Outgoing Amazon CEO Jeff Bezos pens final annual shareholder letter
PICKS OF THE DAY
FACT CHECK: Did other countries print as claimed by Emefiele? The Cable

The future of Africa? Seven times Ghana has beaten Nigeria to the prize. The Cable

Scientists haven't figured out Covid. Here are 5 of their best hypotheses. Vox
What Does It Mean to Be a Manager Today? Havard Business Review

The road from Rome. Aeon

How I Tricked Myself Into Liking Running. New York Times

How DMX Found God. Pitchfork
TODAY'S TRIVIA
Which country has the most time zones?
a. Russia
b. China
c. France
QUESTION & ANSWER
QUORA QUESTION:
What are some examples of grim legacies?
Sean Kernan:
Saddam's bunker was designed to withstand a nuclear bomb.
It was built directly under his palace.
(source: Outlook Magazine)
Much like traditional concrete design, steel rods were run first, then concrete poured over them.
Only—the steel was thicker, and so was the concrete.
It was so powerful that if a Hiroshima bomb went off 250m away—the bunker would be fine.
And through both Iraq wars, the bunker stood strong and withheld all the onslaughts of US forces. In today's dollars, it cost well over $100 million to build.
But—to the question:
It was built by a Munich, Germany born designer, Karl Esser. He comes from a long line of architects who have also designed military grade bunkers. He expresses no guilt in designing the bunker, stating that it wasn't a weapon, merely the equivalent of a bomb shelter.
He actually met with Saddam Hussein several times and stated that if you met him (in the 1980's), he looks like a tax collector, there is nothing special about him. But when he starts speaking—you realize that he is far more than a tax collector, and you are reminded of that by how tense everyone around him is. (Source: Saddam's bunker can withstand nuke attack, says its designer. Bhaita, Saida)
Again—to the question:
Karl was chosen specifically by Hussein because of his experience. His grandmother designed Hitler's bunker. The family trade had been passed down to him. SOURCE
TRIVIA ANSWER
Which country has the most time zones?
c. France

With 12 time zones, France has the most. Confused? France has lots of overseas territories spread across the globe, mainly from its colonial empire days (including Martinique in the Caribbean Sea and French Polynesia in the South Pacific). Russia has the most contiguous time zones: 10 across a single landmass."
HUMANS OF THE INTERNET!
SHARE THE PRESS
Chances are you have some more friends who would enjoy Freshly Pressed as much as you do.
Use this referral link or share this link to them www.freshlypressed.ng/?r=