Good morning. Thanks to a newly commercialized technology called LiquiGlide, you may soon be able to squeeze that last bit of toothpaste out of the tube. Colgate-Palmolive is commercializing a technology that creates slippery surfaces.
Do you know a single person in the world who doesn't like this?
- - -
P.S. Rewards await you when you invite your friends to subscribe to Freshly Pressed. Try it: www.freshlypressed.ng/?r=. You currently have ‍referrals.
☕️QUICK BITES
South America. Copa América, the largest soccer tournament in the region will be hosted by Brazil instead of Argentina because of a surging number of COVID-19 cases. While the tournament was due to start on June 13, it is unclear whether it will go ahead, as Brazil remains a COVID-19 hotspot.
Tennis. Champion Naomi Osaka withdrew from the French Open after she was fined $15,000 and faced threats of suspension for not talking to the media. Osaka revealed she's dealt with "bouts of depression" and anxiety since 2018 and that the media has affected her mental health. Now, she's calling a time-out and taking a break from the tennis court.
Israel. After 12 years as prime minister, Benjamin Netanyahu's days could be numbered. In an unlikely political alliance, Naftali Bennett, Netanyahu's former lieutenant, and opposition leader Yair Lapid, are working to form a new government. Lapid is the head of the centrist party, and also a former TV news anchor and finance minister. If they can create a coalition, the two would take turns as prime minister.
China. The republic will allow parents to have three children instead of two. Former Chinese leader Deng Xiaoping first prohibited parents from having more than one child in the late 70s. This one-child policy was abolished in 2016 and all families were allowed to have two children to "improve the balanced development of population." The two-child policy has now been relaxed in order to stimulate population growth.
ONTHISDAY
1863 Harriet Tubman leads Union guerrillas into Maryland, freeing slaves

1875 Alexander Graham Bell (the telephone inventor) makes first sound transmission

1953 Coronation of Queen Elizabeth II in Westminster Abbey, London, England
NIGERIA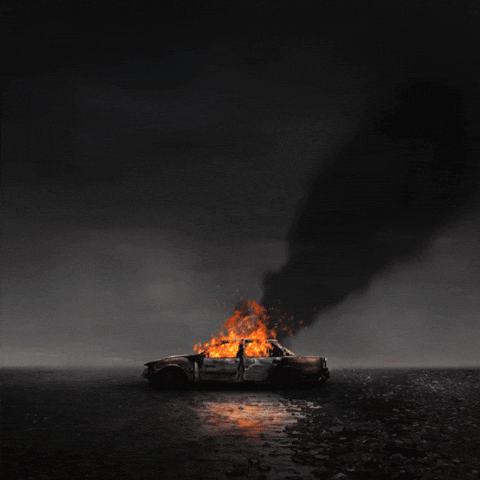 The Story
When gunmen razed the Attah divisional police headquarters in Imo State on Saturday, what residents didn't know was that the attack was only the first in a series of violence that rocked the state over the weekend.

Are you referring to the murder of Ahmed Gulak?
There was more in the sad episode in a space of 48 hours, again highlighting Nigeria's grave insecurity crisis. Following the police station's attack, the gunmen were said to have moved to the magistrates and high courts in the area, setting the two buildings on fire and vandalising a community health centre. Not satisfied, the violence continued in Oguta LGA when hoodlums razed the Izombe police station.

Human casualties
On Sunday morning, Ahmed Gulak, former political adviser to former president Goodluck Jonathan and later a chieftain of the All Progressives Congress (APC), was killed by gunmen on his way to the airport in Owerri where he was to depart to Abuja. Not long after that, the Independent National Electoral Commission (INEC) announced that its office in Njaba LGA has been razed in yet another attack. Also on Sunday, Okiemute Mrere, chief provost of the Nigerian Immigration Service (NIS) in the state, was found dead in a bush, with his vehicle riddled with bullets along Owerri-Port Harcourt road.

How did all that happen with the various security agencies in the state?
According to Bala Elkana, the state police spokesman, four of the assailants have been killed by the police, while others escaped with gunshot wounds. "The driver who drove late Ahmed Gulak and a co- victim who survived have all identified them positively as their attackers and also identified the three vehicles recovered as those used by the attackers", Elkana said, adding that 'three AK 47 Rifles, one Pistol, five AK 47 magazines with ninety-two rounds of live ammunition and criminal charms' were recovered.

The police has continued to ascribe the crimes to members of the Indegenous People Of Biafra (IPOB), accusing them of causing the violence in the south-east through the group's militant arm named the Eastern Security Network (ESN). While the secessionist group denied having a hand in Gulak's death, the police said his assailants were identified as members of the proscribed group. SOURCE
AFRICA
Kenya's Debt Goes Through the Roof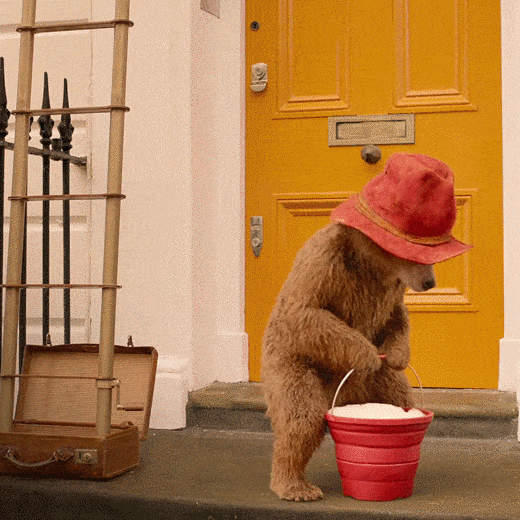 The Story
Kenya may be heading toward a default unless the government of President Uhuru Kenyatta revamps its debt, lawmakers said in a report.

How indebted is the country?
The East African country's debt servicing costs are poised to surge to a record 1.17 trillion shillings ($11B) in the year starting 1 July, the parliamentary budget office said in a report. That exceeds the administration's 660 billion shillings proposed spending on development projects. The increase in debt repayments "indicates a growing level of fiscal inflexibility and therefore increased exposure to fiscal risks or debt default, in absence of debt restructuring," according to the report by the agency, which advises lawmakers on budget policy.

How does the country utilize its borrowings?
Borrowing is restricted to funding for development projects, according to Kenya's public finance management rules. The current debt challenge, however, implies "that borrowing for development expenditure financing might no longer be a viable fiscal principle." Calls to revamp the nation's rising debt are growing louder even as it plans to borrow as much as $7.3B in the Eurobond market over the next two years, prompting the International Monetary Fund to say that the country may be at the risk of debt distress.

What do the lawmakers propose in addressing this challenge?
Kenya's lawmakers want to narrow the government's fiscal deficit to 7.5% of gross domestic product in the next fiscal year, from 8.7%, according to the report. By the year through 2024, Kenya's debt servicing expenses will have more than doubled from 2020, with spending on infrastructure remaining little changed. The government should put in place mechanisms to substitute borrowings with alternative financing such as public private partnerships, particularly for large infrastructure expenditure, the lawmakers said. SOURCE
AFRICA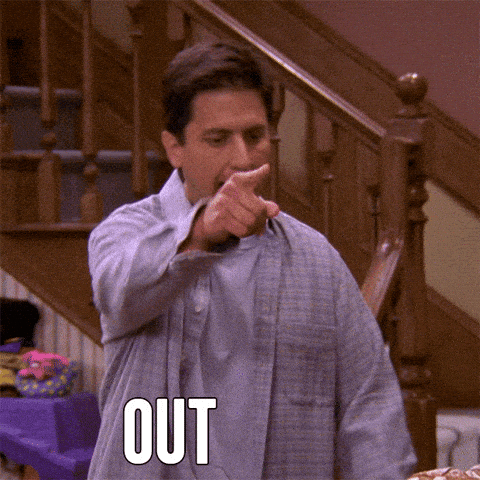 The Story
In the aftermath of a second coup in less than a year, the Economic Community of West African States(ECOWAS) has suspended Mali from the regional Bloc.

Is ECOWAS affected by the coup in any way?
The coup has led to political and security concerns in the region. It is feared that the latest coup will jeopardise a commitment to hold a presidential election in Mali next February and undermine a regional fight against armed groups linked to al-Qaeda and ISIL (ISIS). While it did not impose sanctions this time, ECOWAS condemned the arrest of the Heads of the interim government, saying the move violated mediation steps taken in the aftermath of the August coup. The interim president and prime minister have since resigned, while still in detention.

How long is this suspension?
Leaders of the regional Bloc held an emergency summit in Accra, Ghana, on Sunday to deliberate on a response to the Malian military's toppling of a president and prime minister for the second time in nine months. According to Ghana's Foreign Minister, Shirley Ayorkor Botchway, Mali's suspension "from ECOWAS takes immediate effect until the deadline of the end of February 2022", when the country's interim leaders "are supposed to hand over to a democratically elected government".

International Condemnation
There has been condemnation from other international actors, including the United Nations and the African Union. The UN Security Council has said the resignations of the detained interim president and prime minister were coerced, and the United States has also pulled its security force support. Beyond the condemnation, France and the European Union have threatened sanctions. In the words of French president Emmanuel Macron, Paris "could not stay by the side of a country where there is no longer democratic legitimacy or a transition".

While it did not call for new interim President Assimi Goita to step down, the ECOWAS communique asked that "the date of 27th February 2022 already announced for the presidential election should be absolutely maintained". In addition to demanding the immediate release of the arrested leaders, ECOWAS also called for the immediate appointment of a new civilian prime minister and the formation of an "inclusive" government. SOURCE
INTERNATIONAL
Remembering Tulsa Race Massacre
The Story
This week marks 100 years since the Tulsa Race Massacre.
What's that?
In 1921, Tulsa, Oklahoma, United States, had what was widely referred to as Black Wall Street: a thriving neighborhood for thousands of Black Americans with restaurants, theaters, hotels, and other businesses. But on May 31, a violent white mob terrorized the area after a Black man was falsely accused of rape. From May 31 to June 1, white residents killed as many as 300 Black residents and injured hundreds more. They burned and looted hundreds of homes and businesses and left thousands homeless. And they carried out the assault by ground and by air, with the support of law enforcement. To date, no one's been charged.
Why am I just hearing of this now?
In the aftermath of the violence, white Tulsans worked to repress what happened. Many Black survivors were also afraid to speak out. But decades later, a commission formed in the '90s found that officials at the city and state level had been complicit in the violence. And it recommended reparations for the more than $1 million in property damage the Black community endured. Legislators never took that up. And Black survivors and their descendants are still left advocating for justice. But even learning about race-related prejudice remains an uphill battle in the state it happened in the US.
What do you mean?
Last month, the governor of the state signed legislation banning the teaching of critical race theory in public schools. The theory, which dates back to the 1960s and '70s, explores the role of systemic racism in US history and institutions. Three states have done the same while at least six others are considering it. However, President Biden issued a proclamation to commemorate the 100th anniversary of the massacre. And called on Americans to "recommit to the work of rooting out systemic racism across our country."
Not to be forgotten.
The Tulsa Race Massacre was one of the worst episodes of racial violence in US history. 100 years later, investigators are still searching for mass graves. And Americans are still searching for justice. SOURCE
WHAT ELSE IS FRESH...
Bandits confirm kidnap of 156 Niger pupils, demand N110m

Killer troops: NAF man guns down German-bound Nigerian in Imo

We will treat promoters of insurrection in language they understand —Buhari

NECO registrar died in Abuja, wasn't assassinated – Police

Nigeria's COVID-19 vaccine rollout in Africa best so far, says WHO

Christians in National Assembly declined our request to have CAMA amended, CAN president alleges

Ex-CBN chief Moghalu: I will run for president in 2023
Buhari inaugurates National Senior Citizens Centre

JUSUN to stop judgement delivery in Supreme, Appeal courts

Protests rock Lagos, Abuja, Osun, Edo over insecurity, bad governance in Nigeria

NNPC plans to acquire stakes in six private refineries

Violators of COVID-19 travel advisory will be grounded for one year – FG

90% of trucks in Nigeria over 30 yrs – FRSC


620,000 jobs created as CBN releases N44bn to CTG sector

MTN, Airtel make N720.1 billion from voice, data, others in 3 months

CBN digital currency initiative gets support

Rude shock awaits those promoting insurrection, burning national assets – Buhari
Ugandan minister wounded, daughter killed in assassination bid
Chad accuses CAR of killing six of its soldiers
China reports first human case of H10N3 bird flu
JBS cyberattack wipes out one-fifth of US beef capacity
G7 set to launch green alternative to China's Belt and Road
Over 90 percent of people in war-hit Tigray need food aid
PICKS OF THE DAY
Amazon's biggest acquisitions to date, visualized. Visual Capitalist

Here's what happens when you mixing Pfizer and AstraZeneca vaccine doses. Fortune

The weird science of loneliness. Wired


Stop Being So Hard on Yourself. HBR

To Protect Me From America, My Parents Changed My Name Without Telling Me. Harper

The Man Who Drank Cholera and Launched the Yogurt Craze. Naulitus

Better Thinking & Incentives: Lessons From Shakespeare. FS Blog

The warped self. Aeon
TODAY'S TRIVIA
Who said "Fools rush in where angels fear to tread"?
a. Pope John Paul
b. Alexander Pope
c. Marc Barcillo
QUESTION & ANSWER
QUORA QUESTION:
What companies have the surprising claim to "world's most/best" titles?
Sean Kernan
When you think of the world's largest tire manufacturers, you might think of major brands like Bridgestone, Michelin.
But you would be mistaken.
This title is currently held by none other than.
They manufacture more than 380 million tires each year. It beats the #2 tire manufacturer by more than one hundred million tires. (Source: Rolling, rolling, rolling: Lego, still the world's biggest tire maker. Terdiman.)
So the next time Bridgestone flexes their might and claims they have that title, they will need to be checked by Mr. Lego.
And as an impressive show of quality control, only 18 tires out of each million fail to pass inspection. SOURCE
TRIVIA ANSWER
Who said "Fools rush in where angels fear to tread"?
b. Alexander Pope
BESHEL'S CORNER
HUMANS OF THE INTERNET!
SHARE THE PRESS
Chances are you have some more friends who would enjoy Freshly Pressed as much as you do.
Use this referral link or share this link to them www.freshlypressed.ng/?r=