Good morning. After a bakery is robbed, its owner gives away cookies with suspect's face printed on them.
Now, that's new and clever!
- - -
P.S.: You currently have ‍referrals. Have you invited someone to subscribe to Freshly Pressed today? Use your personalized link: www.freshlypressed.ng/?r=
☕️QUICK BITES
Ethiopia. The conflict-hit Tigray region is facing a horrifying situation with people dying of hunger, health services destroyed and rape "rampant", according to the World Health Organization chief, who is from the region.
Southeast Asia: Despite early successes at taming the coronavirus, Singapore and Taiwan are clamping down aggressively to combat new outbreaks. Singapore is sending most kids back to Zoom school this week, and Taiwan is limiting indoor social gatherings to five people.
United States. An additional 20 million coronavirus vaccine doses will be shared with other nations, bringing its total commitment to 80 million. The Biden administration says it hopes the U.S. will become an "arsenal" of vaccines that can be used to crush the pandemic around the world. The doses should be distributed by the end of June.
Japan. More than 80% of people in Japan oppose hosting the Summer Olympics this year, according to a new poll. (tweet this) The nation is in the midst of its fourth wave of COVID-19, rivaling a January wave that saw more than 6,000 new cases per day. The Summer Games are set to open in Tokyo on July 23, but the vast majority of Japanese people believe this is inappropriate amidst what could be a prolonged coronavirus surge.
ONTHISDAY
1536 Anne Boleyn, second wife of English King Henry VIII, is beheaded at the Tower of London on charges of adultery, incest and treason

1885 German Chancellor Otto von Bismarck takes possession of Cameroon and Togoland

2012 UEFA Champions League Final, Munich: Chelsea beats Bayern Munich, 4-3 on penalties after a 1–1 draw at the end of extra time; Blues' first title

2018 American actress Meghan Markle marries Prince Harry at a ceremony in Windsor Castle, making her a member of the British royal family
NIGERIA
The Story
Following increasing attacks on its offices in some parts of the country, the Independent National Electoral Commission(INEC) is meeting heads of security agencies as part of efforts to end the attacks.

When is the meeting?
It is expected to be held after the commission's meeting with its resident electoral commissioners today, 19th May, 2021. According to The Punch newspaper, the number of the commission's offices burnt by hoodlums in the last two years rose to 21 on Sunday night with the attack on the Enugu State headquarters of the electoral body.

There's been that much attack on the commission?
It had been reported last week that at least, 19 offices of INEC had been razed in the last two years. Continuing the trend, the INEC office in Obollo-Afor, Udenu Local Government Area of Enugu State was razed by a midnight fire last Thursday, while on Sunday, the headquarters of INEC in the state was also gutted by fire, bringing the number to 21. A breakdown of the incidents showed that the most affected states include Akwa Ibom (four), Abia (three) Anambra (two) and Imo (two).

Have any suspects been arrested in connection to these attacks?
While there's been no official statement on the arrest of suspects, an advocacy group for promotion of peace and good governance in Enugu State, Enugu Youth Coalition for Good Governance, has accused desperate politicians in the state of being behind the attacks. The group alleged that those politicians were not happy with the existing peace and security in the state and wanted to create a state of insecurity with the aim of frightening the people.

The country's purse, sadly, is expected to be negatively impacted by these attacks, as INEC says it has begun an audit of assets destroyed in the ongoing serial attacks on its facilities. The commission, which has described the attacks as a setback on its preparation for coming elections, said a budget would be made to replace damaged items. "For us, we don't know the motives and it is a huge setback on our preparations for some of the off-season elections that we have and the 2023 elections", said Festus Okoye, National Commissioner and Chairman, Information and Voter Education Committee of INEC. SOURCE
NIGERIA
Kaduna brought to its knees
The Story
Kaduna was brought to its knees, as the Nigeria Labour Congress, led by the president of the Union, Ayuba Wabba, put all activities on hold, heralding a five-day warning strike to protest Governor Nasir El-Rufai's sack of local government workers.

What's the protest's demand?
Wabba, who addressed the civil Servants in the state vowed to ensure that the El-Rufai government is brought to its knees until 'it recalls the sacked workers to their duty posts'. The leaders of various labour bodies, who were in Kaduna to demonstrate their solidarity with the sacked workers, went through Kaduna metropolis to ensure that all the ministries, parastatal and agencies are put under lock and key.

Support from the private sector
The protest's impact has been made more significant in the state capital, as all commercial banks, transporters, traders, petrol stations attendants and others also withdrew their services in the city. The workers, who also staged road protests along the popular streets and highways, later converged on the Kaduna State House of Assembly, where the entrance was put under lock.

What's the government's reason for sacking the workers?
The Kaduna state government had embarked on a reform of its civil service, which includes a significant downsizing of the service. The sacked workers are, sadly, part of the causalities of the downsizing process. Wabba, who addressed thousands of workers at the rally, condemned Governor El-Rufai's action in sacking workers in the state and also subjecting traders and other citizens to hardship through his policies of demolition of shops and properties in the state.

"Information that we have indicated that the government claimed that workers issued false information concerning their sack, but all the workers are all here," Wabba said. "The governor claimed that the local government employees were consulted before their sack. That statement of government is false", he added. Reacting to the protest, governor Nasir El Rufai, in a Tweeter post, condemned Wabba and other leaders of the protest, adding that they've been declared wanted by the authorities for economic sabotage and destruction of public infrastructure. SOURCE
NORTH AMERICA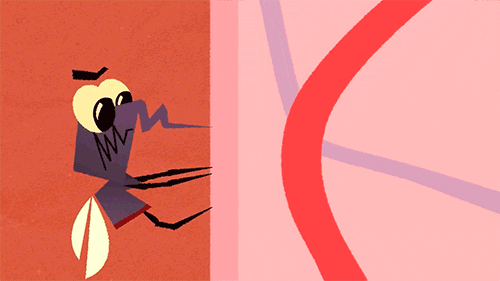 The Story
Genetically modified mosquitoes are buzzing in the American state of Florida.
No thanks.
Don't swat away this story just yet. Mosquitoes are some of the deadliest animals in the world, infecting tens of millions of people with dengue, yellow fever, malaria, and Zika. Oxitec – a British biotech company – is trying to change that. As part of a pilot program, the company's releasing about 12,000 genetically modified mosquitoes a week in the Florida Keys over the next 12 weeks. The goal is for these 'GMMs' to eventually kill off disease-carrying mosquitoes, like the Aedes aegypti.
How does it work?
A killer gene. Since female Aedes aegypti are the ones that bite humans and spread diseases, Oxitec created male Aedes aegypti with a gene that kills them off. Once the two mate, the gene is passed on to their offspring, killing the young females before reaching adulthood. These male mosquitoes can also glow under a special red light – making them easily identifiable by scientists, while keeping the killer gene lineage going. Eventually, the Aedes aegypti mosquito population would die. But not everyone's buzzing about the news.
What do you mean?
This experiment – considered an alternative 'insecticide' – has had about a 90% success rate in countries like Brazil and Malaysia, according to the company. But it's taken Oxitec a decade to get a stamp of approval from US regulators. Some scientists are eager to see if it works but others worry the mosquitoes could lead to an increase in antibiotic-resistant bacteria. And Keys residents have been protesting the experiment (billboards and all) over concerns it could harm the Florida ecosystem.
A win for technology!
Technology is rad. Mosquitoes, not so much. Now, Florida's looking to eliminate a species of mosquitoes altogether. And depending on its success, it could help curtail the spread of mosquito-borne diseases. SOURCE
INTERNATIONAL
Taking the Fight to the Enemy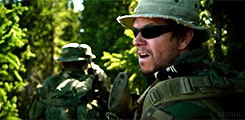 The Story
Since April, the US has sanctioned Russia for its interference in the 2020 election, the SolarWinds hack, and the poisoning of activist Alexey Navalny, which led to a rise in hostilities between the two countries - including the expulsion of a number of diplomats from both sides.

What's the news?
Due to the escalation in the rift between the two countries, American Navy SEALs were deployed to Romania to take part in a set of training exercises alongside 600 NATO and non-NATO forces known as the "Trojan Footprint." The training is taking place alongside this month's much larger Defender-Europe 21 NATO joint exercises, which have some 28,000 forces participating from 26 different countries, and is meant to prepare forces against the increased aggression shown by Russian forces in Europe.

Is it the US' obligation to defend Europe?
The United States is a member of NATO(North Atlantic Treaty Organization), an international alliance that consists of 30 member states from North America and Europe. A big part of the aim of the NATO exercises now is simply at a tactical level: if the allies and partners need to join a fight together, they will know how to work alongside each other. "We have to be strong and supportive of our allies when there is a threat," said David Muniz, the most senior American diplomat in Romania. "When we are strong, when we are united, it has a real chilling effect, shall we say, on the kinds of things that can happen."

So this is not a mere training exercise?
They are annual exercises, though they were canceled last year during the outbreak of the coronavirus pandemic. But despite this, it is lost on no one that this year's edition coincides with an escalation of tension between Russia and the West. Trying to downplay the significance of the timing of the exercises, Major General Joe Jarrard, the deputy commander of the US Army in Europe and Africa said; "It's just showing everybody that we have a capability and we can use it when necessary". SOURCE
WHAT ELSE IS FRESH...
N100bn additional fund for Armed Forces inadequate – DHQ

Asaba Accord: Reps northern caucus splits, minorities back southern govs

Kwara ex-gov Ahmed faces EFCC interrogators on alleged N9bn scam

Inflation reduces by 0.05% in April — NBS
C'River North Senatorial By-Election Petition: Tribunal adjourns Judgment

Abidemi Rufai: Ogun Gov's aide arrested for unemployment fraud in US.

Buhari Confirms Abubakar Fikpo As NDE DG

Nigeria receives €4.2m Ibori loot - Malami

Gunmen Abduct Shari'a Court Judge In Katsina

Macron hosts Africa summit on post-COVID-19 economic recovery

Erdogan says Biden has 'bloody hands' for backing Israel

World Economic Forum has called off special meeting

Bill Gates left Microsoft amid investigation into inappropriate relationship w staffer

Dems criticize Biden's handling of Israeli strikes in Gaza
PICKS OF THE DAY
The world's top 50 social media influencers. Visual Capitalist

Florida man wrestles alligator to save dog. NBCNews

The year's top 100 women CEOs. TheWomenWeAdmire
Use the 50-30-20 rule to be smarter and more successful with your money. CNBC

Books As Ammunition: How I Found Solace in Rereading Buchi. The Republic

The Mental Benefits of Being Terrible at Something. Outside

What to Do if You're Barely Keeping It Together Right Now. Vice

Innovation and the incinerated tongue: Notes on hot chicken, race, and culinary crossover. The COUNTER
TODAY'S TRIVIA
What is the meaning of the Latin root sol?
a. Moon
b. Soil
c. Sun
QUESTION & ANSWER
QUORA QUESTION:
Is it possible that there are many more "super geniuses" than we think, but they are simply pretending to be average?
Quora User
He works in a small garage in a small town. He likes working on cars, he cares for nothing else.
There has been an interview with him and he does not care about science, world politics, or research.
He just cares about fixing cars, and that's all. He lives a low-key life.
Which means : Never underestimate anyone, not even the bozo working in a car shop.
This Norwegian is one of the smartest people in the world, but you'd probably not recognize it even though he is smarter than Einstein :
The article about him says :
" if you want to enter Mensa, an IQ of 131 is required. If you aim even higher, against membership in the Triple Nine Society, the club for the smartest of humanity,you must have an IQ of 150. That is the level of Albert Einstein. And peanuts for Stig Westerhus, former leader of the first association and among a handful of Norwegian members in the Triple Nine Society. He has a documented IQ of just over 180. So why in the world does he make a living from importing and selling car stereos? Shouldn't he have managed his talent better, performed scientific feats, hoarded Nobel Prizes? - There are already many good researchers he replies." SOURCE
TRIVIA ANSWER
What is the meaning of the Latin root sol?
c. Sun
BESHEL'S CORNER
HUMANS OF THE INTERNET!
SHARE THE PRESS
Chances are you have some more friends who would enjoy Freshly Pressed as much as you do.
Use this referral link or share this link to them www.freshlypressed.ng/?r=