Good morning. "Although the crimes Bernie was convicted of have come to define who he was - he was also a father and a husband. He was soft spoken and an intellectual. Bernie was by no means perfect. But no man is."
This was said by Bernie Madoff's lawyer as the disgraced Ponzi schemer, died at 82. It's always a bad sign when the nicest things said about you come from your lawyer.
- - -
P.S.: You currently have ‍referrals. You can get more referrals by sending them your personalized link: www.freshlypressed.ng/?r=
☕️QUICK BITES
Russia. Deputy Foreign Minister Sergei Ryabkov has called the U.S. an adversary and advised U.S. warships to stay away from Crimea, which Russia has annexed.
European Union. There are reports that the EU won't renew its contracts with AstraZeneca and J&J, whose vaccines are based on traditional adenovirus technology. The reported idea is that it's better to stick to vaccines using newer-fangled messenger RNA (mRNA) tech, namely those from BionTech/Pfizer and Moderna.
China. Top tech companies were offered an ultimatum by the government to fix anti-competitive practices within a month. The 34 companies included Tencent, ByteDance, Meituan, and Alibaba. The regulator will "severely punish" any company that does not conduct "comprehensive self-inspections" of its operations and fails to "completely rectify" any problems.
United States. Officials announced that the police officer identified in the shooting of 20-year-old Daunte Wright has resigned. Protests spread across the country starting Monday after footage released showed Potter fatally shooting Wright during a traffic stop. Pooter, who said she confused the gun for a taser, has been charged with second-degree manslaughter. If convicted, she will face up to 10 years in prison
WE NEED YOUR HELP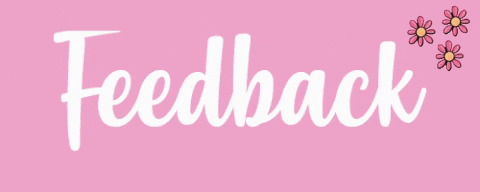 ‍If you are reading this, you have not left us the feedback we have been asking you since Monday.
We would really like you to rate our work and specifically tell us how we can make your favorite newsletter better. Check it out here! ??
ONTHISDAY
1939 The Soviet Union proposes an alliance with Britain and France to counter Nazi Germany; the Soviets would later sign a secret agreement with the Nazis
1986 To dispel rumors he's dead, Libyan leader Muammar Gaddafi appears on TV
2003 Washington Wizards' Michael Jordan plays his final NBA game, in Philadelphia, where he receives a 3 minute standing ovation.
2018 Kendrick Lamar is the first rapper and non classical or jazz musician to win the Pulitzer Prize for music with his album "Damn"
SECURITY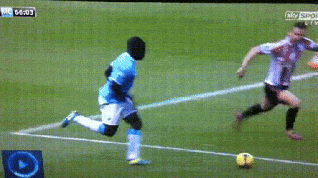 The Story
News site Sahara Reporters quotes an unnamed security source as saying that Nigerien security authorities in the Ingall Department in Agadez intercepted a cache of weapons smuggled in Toyota Hilux vehicles from Libya en route to Nigeria.

Really?
The source said on Tuesday that the arms smugglers were headed for Nigeria and would have entered the country through the North-East but for the Nigerien authorities. Four arms smugglers are said to have been arrested and the total number of arms recovered from them included: 77 AK-47 rifles, 7 RPGs, 30,000 rounds of ammo and two rocket launchers.

Where was their destination in Nigeria?
The source said, "They were headed for Maiduguri, Nigeria through Agadez before they were intercepted and we suspect that they are those who supply arms to the Boko Haram terrorists." Boko Haram launched a bloody insurgency in 2009 in northeastern Nigeria that has spread to Niger, Chad and Cameroon, prompting a regional military response.

More than 30,000 people have been killed and nearly 3 million displaced in more than a decade of the terror group's activities, according to the United Nations Office for the Coordination of Humanitarian Affairs. In a recent attack by fighters from a Boko Haram faction on Damasak town in Borno, the terrorists burnt UN facilities and forced humanitarian workers to flee for their lives. SOURCE
AFRICA
South Africa says Stop again
The Story
South Africa's effort in controlling the pandemic has suffered another setback, as the country finds itself halting the use, at least temporarily, of a Covid-19 vaccine it had bet on.

Why?
South Africa has faced blow after blow to its pandemic-control efforts: A worrisome variant swept across the country, driving a devastating second wave of coronavirus cases. Then officials had to scramble for an alternative when the vaccine it had bet on, from AstraZeneca, proved ineffective against the variant, which can partially dodge the body's immune system response. Now the alternative — Johnson & Johnson's single-dose vaccine, the only one now in use in South Africa — has run into trouble as well, over concerns of rare blood clots that emerged in a handful of people in the United States who had received the shot.

Are they switching to another alternative?
South Africa's health minister, Dr. Zwelini Mkhize, announced on Tuesday that the country would temporarily halt its vaccine program for medical workers, which has inoculated around 290,000 people so far. Dr. Mkhize said he expected the program — a clinical trial — to resume in a few days, after the authorities have had a chance to look into the blood clot cases in the United States. "Science must be respected at all times, although this may mean a disruption in our plans," Dr. Mkhize said on Tuesday.

Has it been established that the vaccine caused the blood clot?
In an emergency meeting on Wednesday, a panel of experts advising the C.D.C. on the issue of the blood clots asked for more time to assess the data and what's involved in the use of the Johnson & Johnson vaccine. They said they wouldn't vote on a recommendation until they meet again in a week or 10 days. South African health authorities had been gearing up to extend vaccinations to the general public starting in May. That program relies on 30 million doses of the Johnson & Johnson vaccine and 30 million of the two-shot Pfizer-BioNTech vaccine, which South African officials recently secured.

What happens to that plan now?
Health experts say that the decision on Tuesday to pause vaccinating health care workers is the kind of thing that happens often in clinical trials, and that it probably won't have any major implications for vaccinating the general public. But if evidence emerges to implicate the Johnson & Johnson vaccine in blood clotting problem, and health officials begin to question its safety, it could be a devastating blow for South Africa, the African country hardest hit by the coronavirus, as it races to inoculate its population before an even more dangerous variant appears. SOURCE
INTERNATIONAL
These coins are making a lot of noise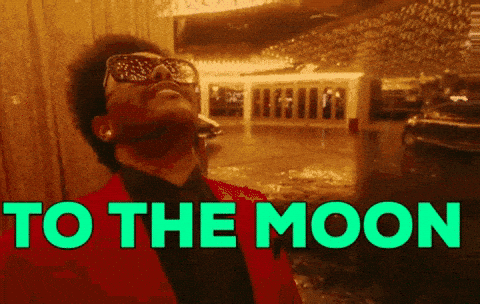 The Story
On Wednesday evening, Coinbase, a cryptocurrency exchange, went public on the Nasdaq, a stock exchange.

Why am I seeing Crypto everywhere?
You are right and you have Bitcoin, the biggest Cryptocurrency, to blame for that. Bitcoin itself has gained about 820% over the last year. That is more than any other asset. More than gold or stocks.
Tell me more about Coinbase?
The company was founded in 2012 by former Airbnb engineer Brian Armstrong (now Coinbase's CEO) and former Goldman Sachs trader Fred Ehrsam. It allows you to buy and sell bitcoin, ethereum, and many other cryptocurrencies not named dogecoin. As the price of bitcoin shot up, so did Coinbase's fortunes. Just three years ago it was valued at $8 billion, but in the most recent quarter posted some Big League stats: $730–$800 million in net income on $1.8 billion in revenue, which 9x'd from a year earlier. It has 56 million users.

I heard it's a bubble and Coinbase and Crypto will crash soon.
Well, the opinions on both sides are quite vehement. Coinbase bulls (those for it) argue that Coinbase has positioned itself at the center of a blockchain-based model of finance that's ruffling suits on Wall Street and jealousy from the corporate suits is what is fueling the pessimism.
Bears (those against it) say,
a) future competition for crypto trades will be fierce and
b) investing in Coinbase is risky because it may ride or die with the price of bitcoin...and while bitcoin is moonbound right now, remember when it plunged 75% in 2018? SOURCE
INTERNATIONAL
Japan Tries To Send Its Problems Out To Sea
The Story
Japan's Fukushima nuclear plant melted down following a devastating tsunami in 2011. Since then some 1.25 million tons of contaminated water have accumulated at the site of the crippled plant.

What's the news?
Japanese officials have now announced a plan to release more than a million tons of the contaminated water into the Pacific Ocean, a decision that angers environmentalists and neighboring countries, including China, and devastates local fishers. Prime Minister Yoshihide Suga said Tuesday the government decided that releasing the water into the Pacific Ocean was "unavoidable in order to achieve Fukushima's recovery."

Aren't there other ways to do that?
While the US was supportive, describing Japan's decision-making process as "transparent", Greenpeace Japan "strongly condemned" the water's release, calling the government's decision "to deliberately contaminate the Pacific Ocean with radioactive waste" wholly unjustified, and pointing out that "clear evidence" exists that "sufficient storage capacity is available on the nuclear site as well as in surrounding districts."

How's the government responding to this?
The plant's operator and government officials say tritium, a radioactive material not harmful in small amounts, cannot be removed from the water, but other radionuclides can be reduced to levels allowed for release. "The Japanese government has compiled basic policies to release the processed water into the ocean, after ensuring the safety levels of the water," Suga said. SOURCE
WHAT ELSE IS FRESH...
Buhari returns after 15-day UK medical sojourn

Nine power plants shut, FG apologises for outages

Printed N60bn: CBN faults Obaseki, governor maintains stand

Controversial payment: RCCG petitioner apologises as Fashola faces Senate

We don't buy arms, we produce locally, IPOB tells DSS

Persianas to buy Shoprite's Nigerian business

FG set to privatise FMBN
Your Demands Will Be Met In Four Weeks, Gbajabiamila Assures Resident Doctors

Obaseki fires back at Finance minister, over denial of printed N60bn

N5.4tr debt: AMCON seeks special tribunals to try debtors

FG lifts ban on registration of new SIMs
Your silence killing us, released Chibok girl tells Buhari

States face crunch, salaries swallow revenues, Federal Govt seeks more funds

JAMB scraps use of email for UTME, DE registration

Fraudsters take control of our sites, divert over N10m allowance of ad-hoc staff — JAMB

Apple expected to announce new products on April 20

Amazon workers vote not to unionize

Twitter is hiring product development teams in Africa, starting in Ghana.

Binance launched tokenized stock trading.
US imposes new sanctions on Russia, expels diplomats
Greek, Turkish foreign ministers clash at press conference
Russia 'threatening Ukraine with destruction', Kyiv says
France tells citizens to leave Pakistan 'due to serious threats'
PICKS OF THE DAY
TODAY'S TRIVIA
What are the three primary colors?
A. Green, Purple, Orange
B. Black, White, Grey
C. Blue, Red, Yellow
QUESTION & ANSWER
QUORA QUESTION:
What is the most outrageous rejection in history?
Sean Kernan
I'm going with: JRR Tolkien being nominated for a Nobel Prize by fellow author, CS Lewis in 1961.
Tolkien was rejected because he 'not in any way measured up to storytelling of the highest quality'. He is among good company though, many fantastic writers have been rejected as well, though the above commentary was a bit harsher.
Nearly every great fantasy writer (I consume a lot of this stuff) cites Tolkien as their inspiration. You wouldn't have Game of Thrones and many of your favorite franchises without Tolkien.
Today, his novels have sold 150 million copies and films of his novels have grossed over $3B.
The Nobel Prize committee was way wrong on this one. SOURCE
TRIVIA ANSWER
What are the three primary colors?
C. Blue, Red, Yellow
BESHEL'S CORNER
HUMANS OF THE INTERNET!
SHARE THE PRESS
Chances are you have some more friends who would enjoy Freshly Pressed as much as you do.
Use this referral link or share this link to them www.freshlypressed.ng/?r=