Good morning. Two things: 1. We would like to have a fun section once a week where we interview a subscribe on Work&Life. Something sweet and short. Let's know if you'd like to feature. You can also choose to be anonymous. 2. The Jobs section gets a lottttttt of clicks. To make it better, what specific jobs/positions/roles are you looking for? Let's help you find them.
Reply to this email or send an email to This email address is being protected from spambots. You need JavaScript enabled to view it.
- - -
P.S. Rewards await you when you invite your friends to subscribe to Freshly Pressed. Try it: www.freshlypressed.ng/?r=. You currently have ‍referrals.
☕️QUICK BITES
Euro2020. Denmark midfielder Christian Eriksen was taken to a hospital Saturday after collapsing on the field during a match at the European Championship, leading to the game being suspended for more than 90 minutes. UEFA said Eriksen has been stabilized, and the Danish federation wrote that he was awake.
Indonesia. An experiment to infect mosquitoes with bacteria that stop them from transmitting viruses appears to have helped reduced the spread of deadly dengue virus in the Asian country. The modified mosquitoes thrived for three years, and cases of dengue were reduced by 77% in areas where they were introduced.
Israel. The Jewish country has become the first country in the world to ban the sale of fur. The ban will be implemented in six months and was passed on moral grounds because "the fur industry causes the deaths of hundreds of millions of animals worldwide," Israel's Minister of Environmental Protection Gila Gamliel said.
Ethiopia. The United Nations' aid chief Mark Lowcock said that the East African is sffering from a famine. A UN study showed that 350,000 people in Tigray are at risk of starvation. Tigray has been devastated by fighting between government forces and rebels, with 1.7 million people displaced since fighting began in November 2020.
ONTHISDAY
1847 Robert Bunsen invents the Bunsen burner
2012 The world's first stem-cell assisted vein transplant is undertaken by Swedish doctors on a 10 year old girl
2018 US government confirms 1500 boys being held separated from their parents in Casa Padre, shelter facility for illegal immigrants in a former Walmart in Brownsville, Texas
NIGERIA
Outcome of the June 12 Protests Across the Country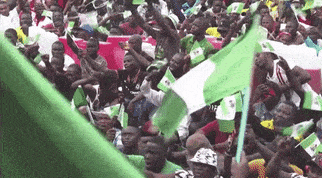 The Story
The Nigerian police and other security forces, as predicted by many, were out on Saturday to stop the June 12 democracy day protests across the country.

They didn't succeed in doing that, did they?
No, they didn't. But while protesters came out in various cities, the turnout was glaringly impacted by fears of the potential actions of the police and other security forces. Like many anticipated, there was a heavy deployment of police officers in Lagos, as well as in Abuja, the two locations that were expected to be the high point of the protests. The actions of the security agencies have been described as an antithesis of the Democracy day celebrations of the government.

Harassment And Arrest Of Protesters
The Saturday protests, organized to condemn worsening insecurity, rising inflation, and various undemocratic policies of government, were also seen in Ibadan, Akure, Osogbo and Abeokuta. In their attempt to stop the anti-government protests, officers of the Nigerian police fired tear gas to disperse protesters in Lagos and the federal capital, Abuja. There were also reports of injuries and arrests by the police, as protesters carried placards and called for reforms.

Were the protesters violent?
According to Al Jazeera's Ahmed Idris, who reported from Lagos, the protest march in Lagos 'started peacefully and in an organised fashion, with demonstrators chanting pro-democracy songs'. "When the demonstrators breached the first line of defence of the police, the second and the third, the police started firing tear gas at them and journalists at the scene. Later, there were live rounds fired in the air", Idris reported. It was a similar scenario in Abuja, as the police and army broke up the crowd using tear gas.

Probably in an attempt to prevent the coverage and live reports of events, officers of the Nigerian police - which had said the protests were unauthorised - were also seen smashing mobile phones confiscated from protesters. SOURCE
AFRICA
IMF to Tanzania: Let's See Your Covid-19 Data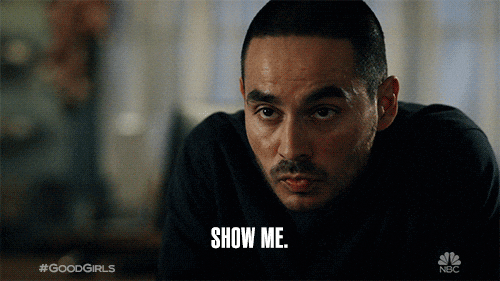 The Story
Tanzania needs to publish data on the spread of Covid-19 before getting approval for a $574m emergency loan from the International Monetary Fund, the Washington-based lender said.

Is there no Covid-19 data in the country?
Reporting numbers on coronavirus infections and deaths would be an about-turn for the government that hasn't done so since May last year when then-President John Magufuli's administration played down the threat from the disease. Since his death in March, new leader Samia Hassan has signalled a shift in policy by appointing an advisory team on how to tackle the pandemic and started a process to procure vaccines. The government hasn't yet given numbers on the disease, though.

Why's the Covid-19 data a requirement for the loan approval?
According to Jens Reinke, the IMF's resident representative in Tanzania, the government first asked the IMF for a loan under its Rapid Credit Facility in March last year, but negotiations never progressed. Last month the government said it had revived the request. "Publication of such data would be a precondition of moving ahead", Reinke said . "In order to justify emergency financing in the context of the pandemic, you need to publish relevant public-health data" he added.

Has the government responded?
Gerson Msigwa, the chief presidential spokesman, said the government will make a statement on its coronavirus response once it has considered the advice from its Covid-19 technical committee. Tanzania could access as much as $574m given its current IMF quota, or double that if the lender's board approves a proposed new general allocation of special drawing rights to further help countries deal with the consequences of the pandemic. SOURCE
INTERNATIONAL
The Story
International law enforcement is punking people.
Please elaborate.
In 2018, the FBI dismantled Phantom Secure, a Canadian company that provided organized crime groups and criminals with encrypted phones. But instead of leaving it at that, they decided to go incognito. Enter: Operation Trojan Shield. With the help of the Australian police and a former developer, they got more than 12,000 encrypted devices into the hands of criminals. All the phones had ANOM – a secure encrypted messaging app apparently disguised as a calculator. Some serious "Mission: Impossible" business. Of course, none of the criminals were aware that ANOM was run by authorities, allowing them to peek into their convos.
Gan gan.
Using the newly popular devices, the criminals talked about everyday things (think: drug shipments, trafficking explosives, and contract killings). While they texted away, Australian law enforcement and the FBI intercepted over 20 million messages in three years. It led to more than 800 arrests (including in Australia, Spain, and the Netherlands), the seizure of 8 tons of cocaine, and the confiscation of more than $48 million. And prevented at least 10 people from getting killed as well as thwarted a mass killing.
Wow.
Right. The operation comes as authorities have been struggling to penetrate the high-tech communications of the criminal world. Europol, the EU's police agency, described it as "one of the largest and most sophisticated" operations of its kind. And because law enforcement spent years collecting messages, Australia's federal police commissioner says they now have plenty of evidence that could solve a number of cold cases. These arrests and seizures are considered a major blow to criminal organizations, but it's not clear what the full impact will be.
No more hiding place.
Encrypted messaging apps, cryptocurrency wallets...there's an entire tech industry designed to keep things private. But now, law enforcement is exposing a key vulnerability. The message? FB-I see you. SOURCE
EUROPE
Not Russian Into The Spotlight
The Story
Russian President Vladimir Putin doesn't talk much about his adult daughters, and though he has two of them, he's never even confirmed their identities.

How're they able to hide their identities despite their father's prominence?
Russian independent and foreign media outlets have reported on them, but no one really talks about them, per Kremlin Policy. However, the more they're in the public eye, the harder it is to keep quiet. One daughter is genetics researcher Maria Vorontsova. The other, 34-year-old Katerina Tikhonova, is the deputy director of the Institute for Mathematical Research of Complex Systems at Moscow State University.

Subtle, but significant Influence
While they're not directly involved in politics, they hold influential positions in businesses that have close ties to state enterprises. And both their status and their growing influence in Russia's scientific and business communities are undeniable. The approach runs counter to other countries, where the children of world leaders are often in the spotlight. Even former President Donald Trump's daughter-in-law Lara made news when she said she wouldn't run for a North Carolina Senate seat in 2022.

Any reason why Putin's Case is different?
The Russian president has dodged questions about the identity of his daughters in the past, citing security concerns. Once asked, in a news conference, to confirm a News report in which one of the daughters was mentioned, Putin did not confirm it, but said his daughters "are not involved in business or politics." Emphasizing his preference for privacy, he said; "My daughters live in Russia and studied only in Russia. I am proud of them. They speak three foreign languages fluently. I never discuss my family with anyone." SOURCE
WHAT ELSE IS FRESH...
Be fair to my administration, Buhari begs Nigerians

Buhari submits N895bn supplementary budget to National Assembly

We are working to make APC remain in power for a long time — Buhari

FG has no more job vacancies, Buhari tells youths

Buhari replaces NBC DG amid Twitter ban

Gastroenteritis outbreak kills 37 in 15 Bauchi LGAs

We've lifted 10.5m Nigerians out of poverty in the last two years, says Buhari

Saudi Arabia: ONLY residents will be allowed to perform 2021 Hajj

Chuka Nwokolo, UK-trained Nigerian doctor, bags CBE in 2021 Queen's birthday honours

IMF expressed disapproval about El Salvador's decision to officially adopt bitcoin as a second currency.

Brisbane, Australia, tapped to host 2032 Summer Olympics

"Friends" reunion draws 5.3 million viewers on Sky One, a record for the UK network

"Keeping Up with the Kardashians" ends after nearly 14 years and 20 seasons
Israel swears in new government, ending Netanyahu's 12-year rule

Iraq opens mass grave to identify IS victims.
PICKS OF THE DAY
FULL TEXT: Buhari's Democracy Day message to the nation. The Cable

The best photos from Friday's solar eclipse. CBSNews

The best children's museums in the US. Fatherly


How a Shipwrecked Crew Survived 10 Days Lost at Sea. Outside

How To identify and stop negative self talk. Fast Company

The Availability Bias: How to Overcome a Common Cognitive Distortion. FS Blog

On saying no. Design sponge

The Ocean and the Meaning of Life. Brain pickings
TODAY'S TRIVIA
What is the meaning of the prefix geo?
a. Earth
b. Web
c. North Pole
QUESTION & ANSWER
QUORA QUESTION:
Are deserts important?
Serge Elia
Scientists have established that the Amazon rainforest (the world's largest jungle) cannot bear to survive without the Sahara desert (the world's largest sand desert). But how so? Well, dust, phosphorous and other nutrients (see above) get carried by the hot wind, and spread out into the South American jungle, where they feed the local flora and allow natural plant growth – as such, without phosphorous transferred by the desert wind, the Amazon is utterly doomed.
Additionally, despite being barren lands with little to no available food or water, nevertheless deserts host a considerable number of plants and animals that have adapted very well to survive. They also host resources that can benefit humans, such as minerals, oil, petroleum (such as the one found in the Arabian Peninsula).
The dry condition that occurs in deserts helps promote the formation and concentration of important minerals – such as gypsum, borates, nitrates, potassium… –, which build up in the desert when water carrying them evaporates. Moreover, minimal vegetation renders extracting the minerals easier.
Last but not least, the desert sands constitute an important carbon sink, just like forests and jungles. For example, scientists discovered that bacteria living in the Kalahari desert (Africa) help gather and store carbon dioxide from the air. As such, since carbon dioxide is a culprit behind global warming, desert sands may play a critical role in preventing additional CO2 from entering the atmosphere. SOURCE
TRIVIA ANSWER
What is the meaning of the prefix geo?
a. Earth
SHARE THE PRESS
Chances are you have some more friends who would enjoy Freshly Pressed as much as you do.
Use this referral link or share this link to them www.freshlypressed.ng/?r=