Good morning. A cat that jumped from a fifth-floor window to escape a fire landed safely on its paws and walked away. The feline suffered no injuries, a spokesman for the Chicago Fire Department said.
Isn't that why the phrase 'a cat has nine lives' was coined?
- - -
P.S. Rewards await you when you invite your friends to subscribe to Freshly Pressed. Try it: www.freshlypressed.ng/?r=. You currently have ‍referrals.
☕️QUICK BITES
Central African Republic. Firmin Ngrebada, prime minister has resigned along with the entire cabinet, the latest political crisis to hit the war-weary country. The development on Thursday came during a turbulent week after France announced it was suspending military operations with its former colony.
Food. JBS, the world's largest meat processor, has paid $11M worth of bitcoin in ransom to cyberhackers. Last week's cyberattack disrupted the company's North American and Australian operations. JBS said it paid the ransom to "prevent any potential risk for our customers."
Russia. A court outlawed the opposition leader's orgs – deeming them as extremist. Navalny has been behind bars since January when he returned to Russia after being poisoned with a nerve agent. Now, people could go to prison for things like working with Navalny's orgs, donating to them, and even commenting on social media.
Bosnia and Herzegovina. Former army leader Ratko Mladic, nicknamed "the butcher of Bosnia," will have to serve his life sentence after an appeal against his war crimes convictions was rejected. Mladic, 79, was sentenced to life in prison in 2017 after being found guilty of genocide for atrocities committed during the Bosnian war from 1992 to 1995. This decision ends the last major Balkan war crimes trial before a United Nations court.
ONTHISDAY
1987 Margaret Thatcher becomes 1st British Prime Minister in 160 years to win a third consecutive term

1994 Moshood Abiola declares himself lawful President of Nigeria

2002 "American Idol" created by Simon Fuller with judges Simon Cowell, Paula Abdul and Randy Jackson premieres on Fox
NIGERIA
Judicial Staff Union Call off Strike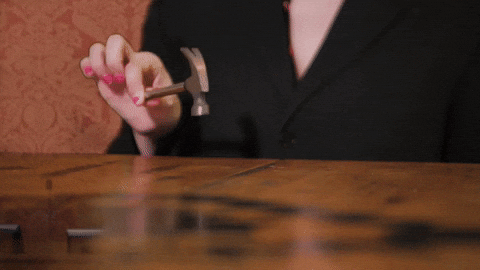 The Story
Members of the Judiciary Staff Union of Nigeria (JUSUN) have resolved to suspend their two months old industrial action.

Is that due to the current Unrest in the country?
The decision to suspend the strike was reached on Wednesday at the National Executive Committee meeting of the union held in Abuja. JUSUN Deputy President, Mr Emmanuel Abisoye said after the meeting that the union was prevailed upon by the leadership of the National Judicial Council (NJC) to suspend the strike, according to a ThisDay report. With the latest development, courts across the country which had remained shut during the strike will now reopen. Similarly, the Academic Staff Union of Polytechnics (ASUP) resolved to suspend its even longer 65-day-old industrial action with effect from Thursday.

Have their own demands been met?
ASUP's suspension is for a conditional three-month period to enable the government to complete the execution of the items contained in the Memorandum of Action signed with the Union on 27 April, a statement from the union's National Publicity Secretary, Abdullahi, said. The statement said in part that "certain items have been fulfilled like the reconstitution and inauguration of governing councils and visitation panels in Nigerian federal polytechnics while we are led to believe that the release of funds for infrastructure revitalization and minimum wage arrears is currently being processed."

Rebuilding The Trust
The union said other items were being attended to, including a review of the scheme of service and conditions of service for polytechnics as well as the recent passage of the bill for the removal of the dichotomy between university degree and HND holders in the country. "It is the expectation of our union that the suspension of this action will provide an enabling environment for the government to fulfil other aspects of the memorandum of action and afford the government an opportunity to reverse its trust deficit within our sector," the statement concluded. SOURCE
NORTH AMERICA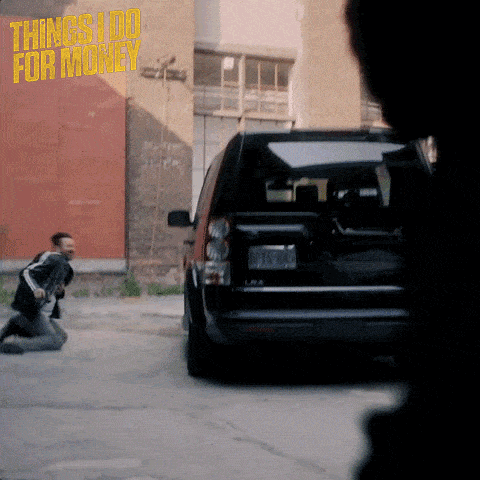 The Story
On Sunday evening, five members of the Afzal family were out for their usual evening walk around their quiet neighborhood in the Ontario city of London. As they stood at an intersection, a young man in a black pickup truck sped toward them, jumped the curb, and ran down the family, killing four of them and seriously injuring the fifth.

Was it an attack or an accident?
The 20-year-old driver didn't know the victims, so why did he do it? Because the Afzals were Muslims. A family friend said the three generations among the dead were a grandmother, father, mother, and teenage daughter. The family had immigrated from Pakistan 14 years ago and were dedicated, decent, and generous members of the London Muslim Mosque, he said. A fundraising webpage described Salman Afzal, 46, as a physiotherapist and cricket enthusiast. His 44-year-old wife Madiha was working on her PhD in civil engineering at Western University in London.

Has it been established that this is related to the family's religion?
30,000 to 40,000 Muslims live among London's 400,000 residents. Police had not determined if the murder suspect was a member of any specific hate group, but said the attack was planned. The couple's 15-year-old daughter was finishing ninth grade, and the grandmother was a "pillar" of the family. Their surviving son remains hospitalized. Mayor Ed Holder said flags in the city would be lowered for three days. "This was an act of mass murder perpetrated against Muslims," he added. "It was rooted in unspeakable hatred."

Is Canada normally hostile towards Muslims?
Canada is generally welcoming toward immigrants of all religions, though in 2017 a French Canadian man known for far-right, nationalist views went on a shooting rampage at a Quebec City mosque, killing six people. Following Sunday's murders, Prime Minister Justin Trudeau tweeted: "To the Muslim community in London and to Muslims across the country, know that we stand with you. Islamophobia has no place in any of our communities. This hate is insidious and despicable — and it must stop."

Part Of The Effects of Globalization?
This is being suggested as part of the unpleasant effects of globalization, especially given the fact that hate crimes, like this, are not unusual in the U.S, which shares boundaries with Canada. Drivers in the U.S. generally choose to run down anti-racism demonstrators, like the August 2017 car attack in Charlottesville, Virginia that killed one person and injured 35 others who were peacefully counter-protesting the Unite the Right rally. In the almost four months after George Floyd was killed, there were 104 documented incidents of cars barreling into crowds and hitting demonstrators.

Republican lawmakers in several states have been quick to sponsor and pass a wave of new anti-protest legislation. Oklahoma and Iowa even have "driver immunity" laws on the books, shielding drivers whose vehicles strike and injure protesters in public streets. As for religion-related hate crimes in the U.S., anti-Muslim hatred ranks second only to anti-Semitism. SOURCE
NORTH AMERICA
Hope Arises for Alzheimer's Patients...or Not
The Story
US health officials have approved a new Alzheimer's treatment.
What's Alz...what's it?
Alzheimer's is an incurable disease that primarily affects older people's cognitive abilities (like memory or thinking). Scientists still aren't sure what causes it, but they think a protein clumps in the brain and causes cognitive decline. Right now, there are only five FDA-approved drugs on the market and all focus on easing symptoms. But this week, the U.S. Food and Drug Administration (FDA) gave Biogen (a US biotech company) the green light to distribute its medication aducanumab (aka Aduhelm) – the first approved medication intended to slow the progression of the illness instead of its symptoms. But not everyone's raving.
Explain.
Biogen had to cancel trials because of intense side effects (think: brain swelling or bleeding). And the trials showed conflicting data that the medication worked. The FDA's outside panel of experts also criticized the drug, citing lack of evidence that it worked. But regulators gave it the thumbs up through its "accelerated approval" program – which allows companies to distribute its drugs while they undergo additional testing. They said there's "substantial evidence" the drug could still help those who suffer with few alternatives for treatment. Biogen called it a "historic moment," adding that this could be the beginning of more treatments.
So, what now?
It could take years for clinical trials to wrap up. And the FDA doesn't exactly have the best track record of following up with companies who've received accelerated approval. Critics also worry patients won't sign up for trials if the drug is already on the market. Oh and then there's the price: Biogen's expected to roll out Aduhelm soon for the small price of $56,000/year.
Indeed...the results are mixed.
About 6 million people in the US suffer from Alzheimer's, a figure that's expected to double by 2050. Some see the FDA's move as a beacon of hope, allowing patients to get in on a potential treatment, asap. Others see it as a mistake...and worry moves like this could reduce trust in federal regulations. SOURCE
NORTH AMERICA
The Itty Bitty Bitcoin Committee
The Story
El Salvador has made bitcoin a legal currency.
Big move.
The Central American country doesn't have its own currency. Since 2001, it's used the US dollar. And its economy is still recovering after more than a decade of civil war. Social inequality, a high crime rate, and reports of government corruption don't help. With bitcoin's recent rise in popularity, and since the crypto's decentralized (aka it's not controlled by banks or governments) – Salvadoran lawmakers decided to place a bet on the coin. It's the first country in the world to give it a shot.
Crypto magic.
Now, within 90 days, prices for goods in the country will be shown in US dollars and bitcoin. Businesses can put up their 'bitcoin accepted here' signs. And the gov plans to set up a process that would allow bitcoin to be converted into US dollars. On top of that, those who use the cryptocurrency won't be taxed on their capital gains. The gov will also promote training so Salvadorans can access bitcoin transactions. Important since 70% of the population lack access to traditional financial services. But the move is getting some mixed reviews.
I had a feeling you'd say that.
Bitcoin can be quite volatile. And critics say it may not be the best option for one of the poorest countries in Latin America. Some worry it could exacerbate gang problems – with many now able to turn bitcoin payments into US dollars with the gov's help. Others point to the huge impact bitcoin mining can have on the environment. But President Nayib Bukele reportedly wants to use geothermal energy from volcanoes (yes, volcanoes) for that. And says the cryptocurrency could make it easier for families living abroad to send remittances back home – which make up 23% of the country's GDP.
El Salvador moves first.
El Salvador's the first country to take an official bite out of bitcoin. But the move is leaving some bit-ter about the drawbacks. SOURCE
WHAT ELSE IS FRESH...
Twitter, other OTTs must now register with CAC, FG insists

Reps demand resignation of FIRS boss for shunning summons

Four West African countries to buy Nigeria's idle electricity

Nigeria's total debt rises by N191bn in three months, hits N33.1tn

Obasanjo carpets secession agitators, describes disintegration calls as 'idiotic'

NECO, JAMB foreclose registration extension

Rohr tips Eagles for Qatar 2022 World Cup

German nun fined €500 for offering asylum to two Nigerians

Interview: Buhari fails to take responsibility, blames Nigerians for failure –AAC

Spray naira notes and go to jail, CBN tells Nigerians

Djokovic v Nadal for 58th time at French Open as Sakkari ends Swiatek defence

With Declining Sector Investments, NNPC Predicts $200 Oil Price

"African woman gives birth to 10 babies": Guateng 'Gosiame Thamara Sithole decuplets' - Multiple pregnancy cause

Mastercard Foundation donates $1.3 billion to boost Africa's coronavirus response

Bank of England warns that digital currencies threaten financial stability.

US Senate passes $250 billion bipartisan tech and manufacturing bill aimed at countering China

Western Michigan University receives $550M donation, the largest-ever donation to a US public university
Question from Ilhan Omar sparks furore in US Congress
Biden announces 'no strings attached' global vaccine donation
Rural Philippines pays price for ignoring COVID warnings
CDC advisers to review heart inflammation link to mRNA COVID jabs
Man who slapped Macron jailed for 4 months
In China, a little-known EV maker is leaving Tesla in the dust
China passes law to counter foreign sanctions
PICKS OF THE DAY
Top 10 in-demand marketing skills in 2021. SearchEngineJournal

Ranking which viruses may spark the next pandemic. Spillover

Meet the Americans who don't use the internet. Pew Research


Online censorship and its implications of freedom of expression. Vanguard

How to think clearly. Psyche

The Most Irrational Number. Slate

Our Little Life Is Rounded with Possibility. Naulitus
TODAY'S TRIVIA
What does the saying "Don't cry wolf" mean?
a. Don't shout unnecessarily
b. Don't be silly
c. Don't Give A False Alarm
QUESTION & ANSWER
QUORA QUESTION:
What psychological experiment changed the world?
Ahmed Lawati
The Bandwagon Effect.
"If other people do it, that means it's right. Right?"
An experiment was conducted in 1848. There were 5 people. Four of them were actors and only one of them a real subject.
[Image Courtesy]— Credits
They started off by pointing out the longest line between 1, 2, and 3.
All of the four actors were assigned to choose line number 3 (just for the sake of the experiment)— even though the correct answer was number 2.
They wanted to see if the subject would pick the correct answer [2], or if he would just stick with what the rest of the group say in order to fit in.
Surprisingly— the subject chose the wrong answer, because he did in fact want to fit in.
I see this a lot on Quora— people just upvote an answer because a lot of other people did.
I'm as guilty as the others because I also do this sometimes.
[Image Courtesy]— from my phone gallery
You see a good answer with perfect grammar, vocabulary, spelling, the point is clearly delivered and you support it.
This answer has a 1000+ up votes, so you upvote the answer.
You scroll on.
[Image Courtesy]— from my phone gallery
And you see another good answer with perfect grammar, vocabulary, spelling, the point is clearly delivered and you support it, but this answer has only 6 upvotes and 544 views so you just scroll down without an up vote. SOURCE
TRIVIA ANSWER
What does the saying "Don't cry wolf" mean?
c. Don't Give A False Alarm
BESHEL'S CORNER
HUMANS OF THE INTERNET!
SHARE THE PRESS
Chances are you have some more friends who would enjoy Freshly Pressed as much as you do.
Use this referral link or share this link to them www.freshlypressed.ng/?r=