☕️QUICK BITES
United States. The Biden administration has temporarily blocked the sale of arms to Saudi Arabia and the United Arab Emirates (UAE). Officials are reviewing arms deals that were made during the final months of the Trump administration.
South Africa. The country is preparing to administer the first round of vaccines to frontline healthcare workers after the anticipated arrival of 1 million AstraZeneca vaccine doses next Monday. South Africa currently represents 40% of all confirmed coronavirus cases in Africa.
India. Thousands of Indian farmers marched into New Delhi on Monday to protest against new laws that they say will serve corporate interests and hurt their income. The farmers took over the historic Red Fort in New Delhi and clashed with riot police, who fired tear gas and water cannons to disperse them.
Space. Three men will pay $55M each for an eight-day trip to the International Space Station aboard a SpaceX rocket. They are Larry Connor, a real estate and tech entrepreneur from Ohio, Mark Pathy, the head of a Canadian investment firm, and Eytan Stibbe, an Israeli businessman. The trip is scheduled for Jan. 2022.
‍RECOMMENDED
‍#ONTHISDAY
1933 The name "Pakistan" is coined by Choudhry Rahmat Ali and gradually accepted by Muslims in the Indian sub-continent who use it to push for a separate Muslim homeland in South Asia.
1985 Charity single "We Are the World" is recorded by supergroup USA for Africa (Michael Jackson, Lionel Richie, Quincy Jones, Bruce Springsteen, Stevie Wonder, and other pop stars).
2011 Hundreds of thousands of protesters fill the streets of Egypt against the Hosni Mubarak's regime in demonstrations referred to as the "Friday of Anger".
HEALTH
Buhari signs new face mask mandate
Image Source: Punch
The Story
The federal government is deploying a new measure to check the recent widespread non-compliance with official protocols for the control of the coronavirus.

What measure?
President Muhammadu Buhari has signed the Coronavirus Disease Health Protection Regulation 2021 which made the use of face masks in public places mandatory among other measures to curtail the spread of COVID-19. The Chairman of the Presidential Task Force on COVID-19, Boss Mustapha, told journalists in Abuja on Wednesday that the President signed the document on Tuesday. He said the President signed the document in the exercise of the powers conferred on him by Section 4 of the Quarantine Act, Cap. Q2 Laws of the Federation of Nigeria 2010.

Is that all?
Part 2 of the regulation stipulates that no person shall be allowed within the premises of a market, mall, supermarket, shop, restaurants, hotels, event centres, gardens, leisure parks, recreation centres, motor parks, fitness centre or any other similar establishment "except he is wearing a face covering that covers the nose and mouth, he washes his hands or cleaned the hands using hand sanitisers approved by the National Agency for Food and Drug Administration and Control(NAFDAC), and his body temperature has been checked".

Restriction on public gathering.
Any person found to have a body temperature above 38 degrees Celsius "shall be denied entry and advised to immediately seek medical attention." Part 1 which deals with restrictions on gatherings stipulates that at all gatherings, a physical distance of at least two metres shall be maintained at all times between persons. It added, "No gathering of more than 50 persons shall be held in an enclosed space, except for religious purposes, in which case the gathering shall not exceed 50 per cent capacity of the space".

All persons in public gatherings, whether in enclosed or open spaces, are required to adhere to the provisions of Part 2 of these Regulations. "The provisions of these regulations may be varied by Guidelines and Protocols as may be issued, from time to time, by the Presidential Task Force on Covid-19 on the recommendation of the Nigeria Centre for Disease Control." SOURCE
ECONOMY
Slash on imported vehicles' duties begins next week – Customs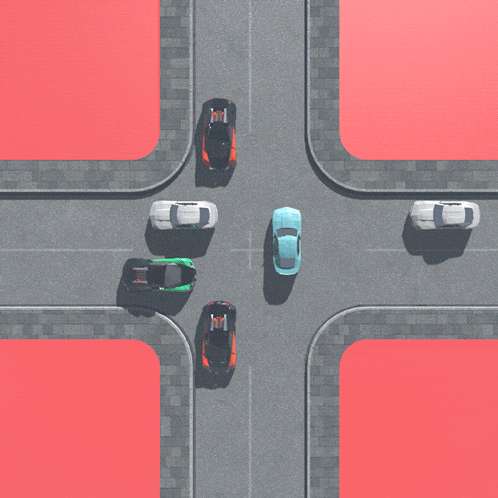 The Story
The reduction in the duties on vehicles and tractors from 35% to about 10% may take off next week, the Nigeria Customs Service said on Tuesday.

May?
The Comptroller-General of Customs, Hameed Ali, said during a press conference in Abuja that the service was expecting official communication from the finance ministry on the matter 'any moment from now.' "We are hoping that by next week, it will become operational," he said.

Why did they even make the reduction?
Ali said the vehicle tariff reduction, as contained in the 2020 Finance Act, was initiated by the NCS to ease the cost of transportation in Nigeria. In his words, "We are the proponents of the new tariff". The reduction, according to the government, is also part of efforts to reduce inflation which has been on a continuous rise lately.

Criticism from displeased people.
According to the Customs' head, there has been serious criticism from people who are opposed to the reduction. "I've been torn apart by many people criticising it, saying I used my connection to get it done. But it is in the overall interest of Nigeria. Now, it has become law. We are now waiting for the finance minister to give us a formal conveyance of that Act. Once we receive it, we commence implementation immediately and inform our commands", he said. SOURCE
SECURITY
DRC power struggle claims Prime Minister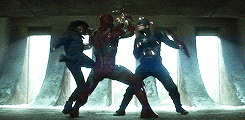 The Story
The power tussle in the Democratic Republic of Congo has claimed its first casualty.

Tell me about it.
Legislators in the Democratic Republic of the Congo (DRC) have voted to remove Prime Minister Sylvestre Ilunga Ilunkamba, a move which has led to the collapse of the government and handed President Felix Tshisekedi a chance to appoint loyalists to key ministries.

Wow! How did they get to this point?
Wednesday's vote marks the latest episode in a power struggle that has roiled sub-Saharan Africa's biggest country for months, pitching Tshisekedi against loyalists to former president Joseph Kabila, who ruled the DRC for 18 years. Last month Tshisekedi moved to end a coalition formed with Kabila that has constrained his authority since he took office in January 2019.

Was the PM loyal to Kabila?
Tshisekedi's move culminated in Wednesday's no-confidence vote against the Prime Minister, one of the last vestiges of Kabila's hold on government. It passed with 367 of 377 votes. Under the DRC's constitution, parliamentary censure requires the Prime Minister to step down within 24 hours. Kabila's allies, including Ilunga, boycotted the vote, saying the interim speaker of parliament did not have the constitutional authority to oversee a motion of no confidence.

Hindrance to reform efforts.
Tshisekedi's new political alliance, known as the Sacred Union, is yet to be officially formed but is likely to be composed of more than 20 parties, giving him an overwhelming majority to pass legislation. Tshisekedi won a controversial presidential election in December 2018 on a platform vowing to fight corruption, reduce inequalities and improve government. But he says his campaign of reform has been thwarted by Kabila's lieutenants, who account for two-thirds of the vast 65-member coalition government. SOURCE
INTERNATIONAL
Britain Won't Let Human Rights Cut Into Their Profits
Image Source: rt.com
The Story
Human rights is a subject that attracts attention everywhere, especially with those who fight daily to ensure that it is upheld. Some, however, will ignore it if it'll affect the profitability of their trade. This particular one concerns Britain.

How do you mean?
Researchers with the Department for International Trade (DIT) report that over the past five years, British ministers and officials have approved the sale of military hardware to 58 of 73 countries subject to arms embargoes, trade sanctions, or other restrictions.

Which countries are on this list?
These sales include sniper rifles to Pakistan, assault rifles to Kenya, and naval equipment to China. Five countries listed by the DIT as key export markets for British arms makers — Bahrain, Bangladesh, Colombia, Egypt, and Saudi Arabia — also appear on the UK Foreign Office's latest list of 30 "human rights priority countries." The report's author, Murray Jones, of Action on Armed Violence, said his research – which reviewed UK export records between January 2015 and June 2020 – "demonstrates the frailty of the UK's commitment to human rights abroad".

What happens to the officials involved?
Nothing! While the exports are legal, the researchers say such sales represent "a systemic failure to consider the human rights record of states before exporting weapons to them." Britain has authorized millions in sales of arms to China, despite its treatment of its Uighur Muslim minority. Most of the sales to China are military radar equipment for its fast-growing navy, now the world's largest.

Arming a potential adversary?
The UK itself increasingly regards the Chinese navy as a strategic threat, amid fears that its warships could even sail around the north of Russia to enter the Atlantic. Countries covered by sanctions range from a handful where all arms sales are banned to a larger group covered by transit controls, where a special licence is required, for political, security or human rights reasons. SOURCE
WHAT ELSE IS FRESH...
'We're in a state of emergency' — Buhari tells new service chiefs.
Nigeria remains second 'most corrupt' in West Africa.
Why FG's planned assets sale can't boost revenue - Minister.
Gates: Local vaccine production in Nigeria 'll take five years.

COVID-19 has cost $28trn; time to prepare for next epidemic — Bill Gates.

NIN registration: NIMC warns physically-challenged applicants in Lagos against unruly behaviour.
'Resist being used by politicians' — Ooni warns Sunday Igboho.
Gani Adams: 1999 constitution is satanic.
COVID-19: Nigeria exempted as UK imposes travel ban on 30 countries.
Buratai: How Obasanjo almost ended my military career.
Sule Lamido: Fulani being persecuted because of Buhari.
Ayo Adebanjo: Tinubu not speaking against herders because he doesn't want to offend Buhari.
Gbaja: Reps will pass PIB in April.
Samuel Ortom, governor of Benue, contracts COVID-19.
Iran blocks Signal messaging app after WhatsApp exodus.

EU citizens offered financial incentives to leave UK.
China warns Taiwan independence 'means war'.
Trump says he will stay in politics amid Republican discord.
German panel advises against AstraZeneca vaccine for over 65s.

Earth is now losing 1.2 trillion tons of ice each year. And it's going to get worse.

US announces restoration of relations with Palestinians.

TikTok competitors Byte and Clash merge.

Tesla for the first time able to boast a full year of profitability.


Bill Gates: I'm surprised people link me with evil theories about COVID-19.
Ibrahimovic denies using racist language in on-field spat with Lukaku in Inter vs AC Milan derby clash.
PICKS OF THE DAY
Where is Magu? Used, dumped and forgotten? The Cable
How Reddit and WallStreetBets blew up GameStop's stock. Vox

China's Leader Attacks His Greatest Threat. The Atlantic

Explaining Napoleon's "missing" hand. Youtube

Japanese man who does nothing is in high demand. Manichi

Here are the 17 ways you make illogical decisions. Bloomberg


How to Avoid Vagina Injuries at Child Birth. #Ad
8 Insights From A 160 Year Study On Artists, Musicians, Actors And Authors. Forbes

Stories from a Past Pandemic. Scientific American

Bitcoin: What is the 'death cross' that heralds the sharp fall of this cryptocurrency? Entrepreneur

A Reddit user on what it's like to be part of "the mother of all short squeezes". Quartz

To make 2021 a year of hope, we can't think of our challenges in silos. Fast Company
TODAY'S TRIVIA
Grammar Quiz

Another time to dust off your editing chops. Here are four sentences about the joys of domestic life from WSJ editors. Can you spot the grammar or style errors in each?

1. As more couples delay marriage, their happy unions often come with a catch: dogs and cats who profoundly loathe one another.

2. The couple spent years arguing over finances and recently had their worst-ever blow up.

3. He spends about 3,000 Hong Kong dollars (US$387) a month on skin care and cosmetics.

4. At the Supreme Court, Mr. Roberts noted the Eminem lyrics included, "Da-da make a nice bed for mommy at the bottom of the lake."
QUESTION & ANSWER
QUORA QUESTION:
What 10 countries would you recommend visiting that will change your life?
Luc Rolland
1. France - This is the country that made me never come back to my former life. Everything is refined to its limits. The country the most concerned about comfort as we can see with their trains and cars. Every village almost everywhere is worth staying in. The country has everything at levels which are awesome. Everytime I go to Paris, I find surprises that make me wish to spend one more month. When I landed there with a Quebecair flight, I was deeply seduced and I felt so welcomed.
2. Italy - Difficult to resist the splendours of Italy but choose not to visit it during summer when it is over crowded. A near cousin of France as everything is also nice in Italy. Apart from he driving that is at least challenging, trains are a very nice solution. This country has improved its attitude towards visitors incredibly.
3. China - An amazing world with so much to offer. The cities are worth walking, especially in those very popular areas where people can be so kind and happy. It is so safe and well organised, except for drivers not seeing pedestrians (but you have that in the UK as well). Many places are going to make you feel on another planet and culture is so different.
4. Japan - The Asian epitome of culture. Extremely safe and disciplined. All is well organised and working so well. Many art places and beauties to visit there, but people will not easily be as warm as in other Asian countries.
5. Canada (Quebec) Canada because of the kindness of its citizens and the grand beauties of its nature. I add Quebec because every village is beautiful and historical. Nothing in North America resembles Montreal. If there is one place to see in North America then it should be Quebec City, being the sole UNESCO city and so amazingly beautiful, comparable to any French or Italian city.
5. Switzerland - Another super-cultural country which is a paradox in all its results. People can be very cold and distant but so reliable. Everyting works even better then in Germany. The country is one of the safest in the world and it looks like a small Europe within Europe. Mountain beauties with amazingly kept villages and cities.
6. Austria - Such a nice little jewel that cannot hide its grand Imperial past. Somehow like Switzerland but a lot less expensive and cold.
7. Germany - Somehow, we tend to overlook Germany as this country also boasts so much culture, history and art. Music is at its best there. So many churches. It is is not as dramatic as its neighbours but still has so much to offer.
8. United Kingdom - Another European giant with so much to offer. If only it would not be so poor as it is now losing its grip on its wonders.
9. Mexico - How many UNESCO cities in Mexico? This tells us that one day when this country is safe again, this should be a prime target for our visits. It can rival Spain easily in terms of surprises.
10. India - This country is not a country, it is a continent of wonders and history. So much to discover. Just need to be more safe and organised. SOURCE
TRIVIA ANSWER
Grammar Quiz Answers

1. It should be pets "that" loathe one another. The WSJ uses "who" for animals only if it's specifying the animal's gender or its name.
2. Should be blowup, per the WSJ stylebook.
3. 3,000 Hong Kong dollars, or nearly US$400, a month. The WSJ's stylebook says that when the original figure is rounded, the conversion should be, too.
4. It should be Justice or Chief Justice Roberts.
HUMANS OF THE INTERNET!
SHARE THE PRESS
Chances are you have some more friends who would enjoy Freshly Pressed as much as you do.
Use this referral link or share this link to them www.freshlypressed.ng/?r=