Good morning. A hospital worker skipped work on full pay for 15 years. He was reportedly paid $650,000 (N250 million) in total over the years authorities thought he was working but he was not.
Ladies and gentlemen, we exist among legends.
- - -
Have you invited someone to subscribe to Freshly Pressed today? Use your personalized link: www.freshlypressed.ng/?r=
☕️QUICK BITES
Czech Republic. The country has kicked out dozens of Russian diplomats -- the most ever by a single country since the end of the Cold War -- in retaliation for Russia's suspected involvement in a 2014 explosion.
Japan. Three months before the start of the Summer Olympics, Tokyo and other parts of Japan have been put under "emergency orders" due to COVID-19. Tokyo Olympic organizers and the government said they plan to host the games as scheduled, but many citizens support canceling or postponing the event.
United States. Health officials said J&J's one-shot vaccine could resume after a total of 15 women experienced rare but sometimes deadly blood clots and the rollout was paused. Regulators on both sides of the Atlantic have said the benefits of the vaccine outweigh the downsides, but the FDA will include a warning statement about the clotting risks
United States.The House passed a legislation to make Washington D.C. the country's 51st state. The statehood legislation would establish a state called Washington Douglass Commonwealth in honor of Frederick Douglass. The legislation has virtually no chance of passing in the Senate with the republicans expected to oppose it due to the likelihood of two more Democratic senators and an additional Democratic House member
ONTHISDAY
1514 Copernicus makes his 1st observations of Saturn

1991 Soccer star Diego Maradona, suspended for using cocaine, arrested in Argentina for possession & distribution of illegal narcotics

2005 Under international pressure, Syria withdraws the last of its 14,000 troop military garrison in Lebanon, ending its 29-year military domination of that country.
NIGERIA
Move Over, Lagos: Behold a New King of Investment Attraction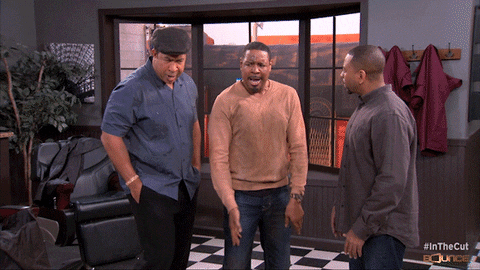 The Story
The Nigerian Investment Promotion Commission (NIPC) says investment in Nigeria rose to $8.41B in the first quarter of 2021 as Balyesa and Delta states emerged as top investment destinations during the period.

How did Bayelsa and Delta do it?
In its latest report, the council said investment in Q1 2021 is 75% more than the value in the same period in 2020 at $4.81B and a slight increase of 8.38% compared to the investments made in the previous quarter at $7.76B. The report said Bayelsa received the largest share of the announcements with $3.6B in mining and quarrying. Delta came second with $2.94B worth of announcements in seaport construction and power transmission.

Where's Lagos?
Akwa Ibom was third, with $1.4B announced in mining and quarrying. Lagos came fourth with announcements totalling $0.26B in finance, and manufacturing. The report showed that the leading four destinations accounted for 97% of the total investments announced as against 56% in the corresponding period last year.

Where were the sources of these investments?
By sector, manufacturing received the largest investment, accounting for 60% ($5.08B), followed by construction ($2.90B), electricity ($0.26B) and agriculture ($0.11B). The FG was the largest source of investment in the quarter, accounting for 35% ($2.95B). Other sources of investments in Nigeria were Morocco ($1.40B); United Kingdom ($0.24B), and the United States ($0.08B).

In terms of volume and spread, the NIPC said Nigeria received 15 projects across eight states, compared to Q1 2020 with 19 projects across 14 states including the Federal Capital Territory (FCT). SOURCE
AFRICA
Extreme Makeover: Freshwater Edition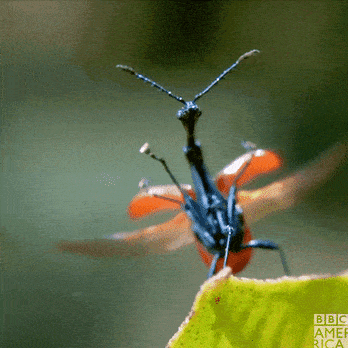 The Story
In less than the number of years that can be counted on one hand, an invasive water weed has turned one of Cameroon's largest lakes from a blue haven -- for freshwater turtles, crocodiles, 18 families of fish, vulnerable African manatees, and livelihoods for local fishermen -- into what looks from above like the expansive lawn of a well-manicured golf course.

What weed is that?
This floating thick layer of greenish-brown freshwater fern is Salvinia molesta, a species known locally as kariba weed or simply Salvinia, and it has choked the life from Lake Ossa. Salvinia is native to southern Brazil and northern Argentina, but it can spread between bodies of water by wind, water currents, floods, animals and people. With no natural enemies present, the invasive weed can double in size in 10 days, making its prolific growth almost impossible to stop.

Why is it in the news?
The Salvinia invasion has been declared a "conservation emergency" by the International Union for Conservation of Nature, the global authority on the status of the natural world and the measures needed to safeguard it. Manual removal of the weed cannot keep pace with the speed of its regeneration, and killing it with chemicals has its own ecological drawbacks. So scientists are trying a third approach: they are breeding, as quickly as possible, a small brown-black water beetle native to Brazil known as the Salvinia weevil.

How will that work?
It feeds almost exclusively on the destructive intruder. But it is weevil larvae that truly devastates Salvinia, by burrowing into the plant's rootstalks to cause fatal damage. The Salvinia weevil was discovered in the late 1970s by a scientist at Australia's government research agency while conducting surveys in South America. It was first tested as a biological agent to destroy Salvinia at Australia's Lake Moondarra in 1980.

Weevils killed 50,000 tons of Salvinia over a 1.5 square mile infestation, and today the lake is mostly clear of the plant. Lake Ossa covers 15.4 square miles, and 40% of it is already covered with Salvinia. Time is of the essence for Cameroon, so we wish those birthers of beetle babies the best of luck with their project. SOURCE
INTERNATIONAL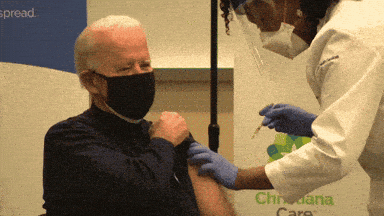 The Story
US drug manufacturer, Pfizer, confirms that counterfeit versions of its coronavirus vaccine have been seized by authorities in Mexico and Poland.

How did they find them?
The doses were tested and found to be fake. In Mexico, vials had false labels, while the substance in Poland was thought to be an anti-wrinkle treatment. A spokesman for the Mexican government's Covid-19 taskforce said the fake vaccines had been detected by cyber police after being offered on social networks for up to $2,500 a shot. Several people were arrested.

Do they know if anyone has gotten shots of these fake vaccines?
About 80 people at one Mexican clinic received a counterfeit version of the drug. Last week, Poland's health minister insisted that the risk of counterfeit doses appearing in official circulation was "practically non-existent." The World Health Organization has warned that fake vaccines "pose a serious risk to global public health", and called for them to be identified and removed from circulation.

How's Pfizer responding to this?
Lev Kubiak, Pfizer's head of global security, said the global demand for the vaccine and shortfall in supply had led to the scam. "We have a very limited supply, a supply that will increase as we ramp up and other companies enter the vaccine space. In the interim, there is a perfect leeway for criminals," he told the WSJ.

Researchers reported in March that they had seen a "sharp increase" in vaccine-related darknet ads offering Covid-19 vaccines, vaccine passports, and faked negative test papers for sale. SOURCE
SPACE
Rooms To Go: Space Edition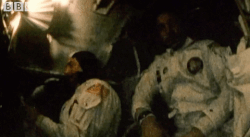 The Story
The International Space Station has just seven permanent sleeping pods, each about the size of a phone booth. Four new crew members are about to arrive, and they'll join the seven already on board. Math says that's 11 astronauts. OK, so two astronauts can sleep in the docked SpaceX capsules. But that leaves two others without beds.

How's that being addressed?
NASA spokesman Dan Huot says No Problem. "The nice thing about sleeping in space is that just about anywhere can be your bedroom." Since astronauts float in the station, pretty much any surface --- floor, ceiling, wall --- can be a great place to roll out a sleeping bag, Huot notes. The situation is just temporary anyway.

Is there provision for more sleeping pods already?
There will be a brief transition period between when the four astronauts who arrived last November return to Earth next week, and when SpaceX takes the next four astronauts up: two from NASA, one from Japan's Aerospace Exploration Agency and one from the European Space Agency. Crew-2 will spend the next six months in space.

Are there other things these astronauts lack?
The space station may be short of bedrooms, but at least a third toilet came up in a recent cargo launch. That brought the number of space commodes to three, which NASA astronaut Nicole Stott called a "blessing" for a crew of 11. Stott spent more than 100 days in orbit, in the space shuttle and the space station, so she should know. As a reminder, Stott also spent 100 nights in space, and she has something to say about that.

"Sleeping in space was absolutely the best sleep I've ever had in my entire life. I always slept on the ceiling because where else can you sleep on your ceiling? You float into that bag and you find your position, and I would not wake up until the alarm went off."
Good anecdotal information. We always knew ceilings were good for dancing on. Now we know they're good for sleeping on, too. SOURCE
WHAT ELSE IS FRESH...
PICKS OF THE DAY
Starving IDPs turn to fruits, mangoes for survival as donations dry up. The Nation

200 more conversation starters to get to know anyone on a deeper level. Conversation Starter

Here's a sign that it might be time to change your passwords. DailyInfographics


How Maxwell's Demon Continues to Startle Scientists. Naulitus

Derek and George: What Lies Beneath. Human Parts

What We Call "Dating" Teeters on the Brink of Extinction. PSILY

Constructing Minds. Sam Harris

What If You Can Do It All Over Again? New Yorker

Archaeology in West Africa could rewrite the textbooks on human evolution. The Conversation
TODAY'S TRIVIA
What does the German word 'Meister' mean?
A. Master
B. Mister
C. Miss
QUESTION & ANSWER
QUORA QUESTION:
What does Barack Obama think of Vladimir Putin?
Sylvain Saure
Now that Barack Obama's memoirs have just been published on November 17, 2020, it is easier to answer this question.
In his book "A Promised Land", Barack Obama gives his feelings on the many world leaders he met during his 8 years of presidency.
He talks about Angela Merkel, Nicolas Sarkozy, Erdogan, Rahul Gandhi, and thus Vladimir Putin.
Here is what Barack Obama says about Vladimir Putin:
"Putin is like a ward boss, except with nukes and a UN Security Council veto."
"Putin did, in fact, remind me of the sorts of men who had once run the Chicago machine or Tammany Hall [a New York City political organisation] - tough, street-smart, unsentimental characters who knew what they knew, who never moved outside their narrow experiences, and who viewed patronage, bribery, shakedowns, fraud, and occasional violence as legitimate tools of the trade."
As you can see, Obama saw Putin as a kind of neighborhood boss with enormous power at his disposal.
Obama then said this about Putin:
"While we were exchanging some pleasantries, I noticed in him a certain casualness, an indifference in his voice, indicating that he was used to being surrounded by subordinates and solicitors. He was a man accustomed to power."
This gives you a better view of what Obama thinks of Putin. Afterwards, these are only personal feelings, so there is no need to make judgments about how Barack Obama feels. SOURCE
TRIVIA ANSWER
What does the German word 'Meister' mean?
A. Master


HUMANS OF THE INTERNET!
SHARE THE PRESS
Chances are you have some more friends who would enjoy Freshly Pressed as much as you do.
Use this referral link or share this link to them www.freshlypressed.ng/?r=