Good morning. "When I turned 5 on my birthday, I told him, 'Dad, I want to be a world famous DJ. I'm going to start practicing.'"

At age 9, Michelle Rasul, from Dubai, becomes the youngest contestant in global DJ championships.

DJ Michelle literally scratching her way to fame...
- - -
P.S.: Rewards await you when you invite your friends to subscribe to Freshly Pressed. Try it: www.freshlypressed.ng/?r=.You currently have ‍referrals.
☕️QUICK BITES
Ivory Coast. Prime Minister Patrick Achi has been admitted to hospital in Paris for medical tests, according to reports. The 65-year-old, a close aide of President Alassane Ouattara, was named prime minister in March following the death of the country's second prime minister in less than eight months.
Russia. A gunman opened fire in a school in the city of Kazan, killing at least nine people including seven students, and injuring 21 others. A suspect has been arrested. President Vladimir Putin responded by ordering the government to conduct a review over and tighten the country's gun control laws.
Germany. Regulators have ordered Facebook to stop collecting German users' data within the company's WhatsApp chat unit. The country implemented an emergency three-month ban in response to the app's controversial, planned privacy changes, saying "we need to prevent damage and disadvantages linked to such a black-box-procedure."
United States. House Republicans voted to remove Wyoming Rep. Liz Cheney from her position as chair of the House Republicans Conference, the third top Republican position in the House. Cheney is one of the few Republicans critical of former president Trump, being one of the ten Republicans who voted to impeach Trump earlier this year. After the vote, Cheney vowed to continue to fight against Trump.
ONTHISDAY
1610 Henry IV of France is assassinated by fanatical Catholic François Ravaillac who stabs him to death in the streets of Paris

1796 English country doctor, Edward Jenner, administers the first inoculation against smallpox, using cowpox pus, in Berkeley, Gloucestershire

1948 Israel declares independence from British administration

2013 Chimamanda Ngozi Adichie's novel, "Americanah", is published
NIGERIA
National Grid, National Embarassment
The Story
The national electricity grid suffered another system collapse on Wednesday, resulting in power outage across the country.

What caused the collapse?
Ndidi Mbah, spokesperson of the Transmission Company of Nigeria (TCN), who said there's ongoing effort to fully restore electricity on the grid said the cause was being investigated. "While the grid restoration and power restoration gradually progress to other parts of the country, the cause of voltage collapse that precipitated this failure is equally being investigated" Mbah said.

A recurrent phenomenon
This has been a recurring thing in recent times, like in February when the national grid experienced a partial collapse leading to power outage in some parts of Nigeria including Lagos. In December last year, the grid also suffered a total collapse, which the TCN said lasted about 40 minutes. A power grid collapse is often due to an imbalance between power generation and power consumption.

There are several factors that could lead to this, including a huge demand or a sudden spike in power usage, which triggers a trip in the generating units. Similarly, when power generation units are producing power at a certain level and a sudden drop in usage occurs, the generation units also trip. SOURCE
NIGERIA
"You Matter Even in Old Age"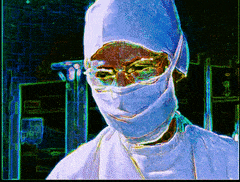 The Story
The federal government has proposed a review of the retirement age for doctors, health workers and consultants in the country.

What's their current retirement age?
Presently, the retirement age for doctors in the country is 60. The FG has now proposed 65 as the retirement age for doctors and health workers, and 70 for consultants in the field. This was disclosed by Chris Ngige, minister of labour and employment, in a meeting between the presidential committee on salaries (PSC) and relevant stakeholders, which was held to discuss the issue of hazard allowance and retirement age for health sector workers in government establishments.

Why's the upward review of the retirement age?
Ngige said the proposal, and that of the hazard allowance, had become necessary to improve the conditions of service of Nigerian health workers. According to the minister, it is also part of efforts to control the poaching of Nigerian health workers. "A lot of people are coming here to poach and take away people we have trained at very great cost. It takes a lot of funds to train a medical doctor, nurse or even a laboratory technologist or physiotherapist. So, we want to retain them here", Ngige said.

The minister also stated that the proposal was made more important by the effects of the coronavirus pandemic, which almost overwhelmed the country's health sector. "Remember that we were even calling back people who are retired. We delayed retirement age by six months for health workers so that we can fight COVID-19 pandemic", he said. "The pandemic is not yet over. Who knows what will happen tomorrow. We are not praying for any other pandemic but we have to be battle ready at all times, health-wise", he added. SOURCE
AMERICAS
"I Need Something New to Challenge Me"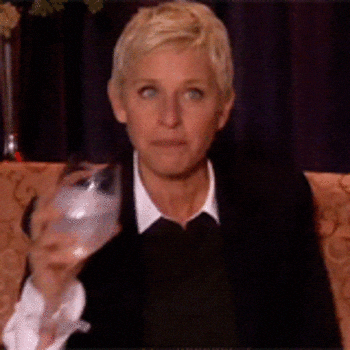 The Story
Popular Talk show host, Ellen DeGeneres, has announced an end to her "The Ellen DeGeneres Show", which she's hosted for almost two decades.

Why is she ending it?
The decision, which she's said to have been considering for years, is the result of a desire for a new challenge. "When you're a creative person, you constantly need to be challenged — and as great as this show is, and as fun as it is, it's just not a challenge anymore," DeGeneres told The Hollywood Reporter, in her first public discussion of the subject.

A Quandary
While speaking on a possible end to the show in 2018, she noted her struggle to decide as her spouse, actress Portia de Rossi, had been encouraging her to move on from the show, while her comedian brother, along with executives at Warner Bros., had urged her to continue. She then extended her contract by 3 years, taking the show beyond 3,000 episodes. "Although all good things must come to an end, you still have hope that truly great things never will," Warner Bros.' unscripted TV president, Mike Darnell, said in reaction to the latest development.

What's she moving to?
That, she says, is the first challenge after the show, as she hasn't decided on what the next phase would be. She is, however, open to attractive acting roles and more time for her conservation efforts. "If there were a great role, I'd be able to do that, which I'm not able to do now. I'm opening up my campus in Rwanda next year, and I want to be more involved with conservation and everything that matters to me as far as the environment and animals", she said in response to a question on what her next project would be.

DeGeneres, whose prolific output has reportedly earned her $84 million annually, per Forbes, was the recipient of the Kennedy Center's Mark Twain Prize for American Humor in 2015 and the Presidential Medal of Freedom under the Barack Obama administration in 2016. SOURCE
EUROPE
The Future of this Conflict is Bleak
The Story
We reported about the Israeli-Palestinian conflict on Wednesday, and the situation is even worse now: Israel and Gaza are under fire.
Go on.
Conflict in the region is nothing new. But in recent weeks, Israelis attempted to evict six Palestinian families in the neighborhood of Sheikh Jarrah. Tensions rose and protests turned violent: earlier this week, Israeli police raided the Al-Aqsa Mosque compound – Islam's third holiest site – during Ramadan, firing rubber bullets and grenades at Palestinians who threw stones at them. Hamas – the Palestinian militant group that runs Gaza – began launching dozens of rockets. Israel launched airstrikes in return. Meanwhile, clashes have erupted between Israeli Arabs and Jews on the streets of Israel with cars, a synagogue, and shops torched. There've been reports of attempted lynchings. It's the worst violence since the weeks-long war in 2014. Here's what this week has looked like for...
Palestinians…They're hearing non-stop ambulance sirens. Gaza's been hit with hundreds of airstrikes. Buildings are shaking. Entire city blocks are in rubble. Three residential buildings were leveled, with families barely escaping in time. More than 300 people have been injured and 69 killed – including at least 16 children.
Israelis…They're hearing air-raid sirens. Buildings are shaking. Millions have sought refuge in bomb shelters. Israel's Iron Dome – its missile defense system – has intercepted about 90% of rockets – an estimated 500. But some reached cities like Tel Aviv. Seven people have been killed, including a six-year-old child.
When will the violence end?
It's not clear. Israel has rejected ceasefire talks with Hamas. And said it will not stop launching airstrikes into Gaza until there is "complete quiet." Hamas called the conflict "open-ended." Protests in solidarity with Palestinians and Israelis have erupted across the world. Egypt, the US, the UN, and other intermediaries are urging calm. And the ICC is watching for possible war crimes.
The innocents are suffering.
The Israeli-Palestinian conflict has gone on for decades. And while leadership and extremists continue to escalate the fighting, innocent civilians are the ones left to suffer. SOURCE
WHAT ELSE IS FRESH...
One month after, B'Haram demands N28m for 52 Adamawa abductees

Nigeria Diaspora remittances declined by 27.7% to $16.8bn – World Bank

Buhari's advisers fault PIB, want NNPC commercialised

Surendran Becomes Airtel Nigeria CEO

Bala-Usman defends Dangote over non-payment of NPA charges

Museveni sworn in for sixth term as Ugandan president

Tesla stops accepting Bitcoin due to environmental concerns

More than 130 U.S. officials serving overseas have reported mysterious brain ailments over the past five years

Colombia's police force cracking down on protesters

International Olympic Committee announces Tokyo Summer Olympics to go on

Hacker group releases private personnel records of Washington, DC, police officers after city refuses ransom
PICKS OF THE DAY
The world's best new restaurants for 2021. CNTraveler

This website has compiled every type of exercise known to humans—and instructions to go along with them. DareBee

Try finding the hidden images in 40 brand logos. Entrepreneur


Only negotiations can bring lasting peace to Israel and Palestine. Economist
How has the pursuit of love changed? Economist
The Feminist History of "Child Allowances". JStOr
From Dependency to Decolonization in Global Health. The Republic
Stephen C. Meyer | Is God a Hypothesis? Biologos
TODAY'S TRIVIA
A baby was born late at night. On Sunday, he is 10 days old. When was he born?
a. Tuesday
b. Wednesday
c. Thursday
d. Friday
QUESTION & ANSWER
QUORA QUESTION:
What statement from a famous person shocked or saddened you the most?
James Jordan
Many years ago, I read an interview with Michael Jordan while he was at the height of his basketball career. He was asked, "What is the best thing about being you and the worst?"
Michael Jordan's answer to the first part didn't surprise me. "I am paid millions of dollars to play basketball, and I would play it without payment, because I love it so much."
But his answer to the second part shocked and saddened me. Mr. Jordan stated somberly, "The worst part about being me is the downside of fame. My head of security won't let me take my young kids to amusement parks, because he can't ensure their safety."
Wow, first thing, Michael Jordan had a "head of security" at the time, so he must have had more than one man protecting his family. But how sad that Mr. Jordan had to worry about his young children being kidnapped or harmed while in public, just because he was so famous.
If celebrities don't always seem friendly to fans all the time, especially in public, they might have their reasons to be cautious. Unfortunately, we live in a world filled with too many crazy people. Also, there are tons of fans who might not be crazy, but they also don't have a healthy respect for other people's boundaries.
It will be interesting to see how celebrities and fans interact again in a post-Covid 19 world. But I'm guessing many celebrities will still employ security staff on an "as needed" basis. SOURCE
TRIVIA ANSWER
A baby was born late at night. On Sunday, he is 10 days old. When was he born?
a. Thursday
BESHEL'S CORNER
HUMANS OF THE INTERNET!
SHARE THE PRESS
Chances are you have some more friends who would enjoy Freshly Pressed as much as you do.
Use this referral link or share this link to them www.freshlypressed.ng/?r=