Good morning. I couldn't believe it. I honestly thought it was a joke" – A street artist, who sued the Vatican for using her work for an Easter postage stamp without her permission.
Stealing is a sin, folks.
- - -
P.S. Rewards await you when you invite your friends to subscribe to Freshly Pressed. Try it: www.freshlypressed.ng/?r=. You currently have ‍referrals.
☕️QUICK BITES
Football. Manchester United's owners have announced they will allow fans to purchase shares in the club. The move comes after years of heavy criticism from fans of the club's billionaire U.S. owners, the Glazer family.
Space. NASA launched more than 100 baby squid and 5,000 microscopic animals to the ISS on Thursday on a Space X Falcon 9 rocket. Scientists are hoping to understand the effects of spaceflight on microbes and animals.
Global Tax. G-7 finance ministers made history after agreeing to a minimum global corporate tax rate of at least 15%. The tax will apply only to the largest companies and is an effort to collect more from multinational businesses, especially big tech.
Nigeria. The popular but controversial evangelical preacher Temitope Balogun Joshua has died from an undisclosed cause, his church said on Facebook. He was 57. The father of three was one of Africa's most influential preachers with millions of television and social media followers. More than 15,000 people from Nigeria and abroad attend his Sunday services.
NIGERIA
Fall Out of Nigeria's Twitter Ban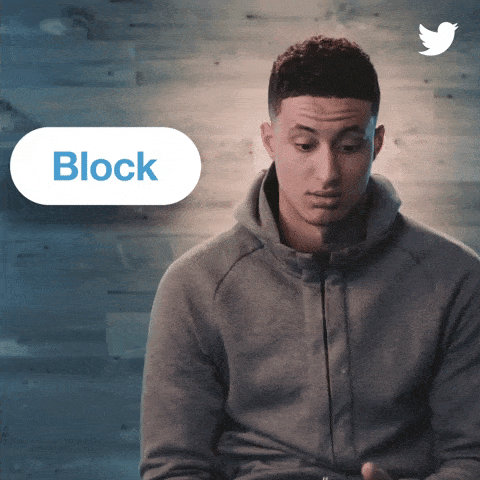 The Story
Reactions have continued to trail the president Buhari administration's ban on the operations of Twitter in Nigeria.

What's the latest on it?
As is usually seen, there have been mixed reactions to the ban, with a significant number of people condemning the government for what they call the latest in the government's descent into a dictatorship. Sadly for the government, Nigerians refused to be beaten as many found a way around the ban and accessed twitter with the use of Virtual Private Network(VPN).

What's a virtual private network?
A virtual private network (VPN) gives you online privacy and anonymity by creating a private network from a public internet connection. Most important, VPN services establish secure and encrypted connections to provide greater privacy than even a secured Wi-Fi hotspot. In response to Nigerians' bypass of the ban, the government has, reportedly, initiated plans to arrest and prosecute anyone found to have accessed twitter in the country.

Reactions from the International Community
There have also been reactions from the international community, especially from Nigeria's partners in the Commonwealth. In its reaction, the US mission in Nigeria condemned the ban as an infringement on the right of Nigerians to express themselves. According to the United States, the Nigerian government's suspension of Twitter's operations "undermines Nigerians' ability to exercise this fundamental freedom and sends a poor message to its citizens, investors and businesses".

Impact On The Economy
In a joint statement on Saturday, Canada, Republic of Ireland, Norway, the European Union and the US expressed disappointment over the federal government's decision, stressing that the suspension of Twitter will hinder access to information and hamper businesses. "The path to a more secure Nigeria lies in more, not less, communication to accompany the concerted efforts of Nigeria's citizens in fulsome dialogue toward unity, peace and prosperity", the foreign Missions said. NetBlocks, a data-driven online service, estimated the economic cost of the ban to be in excess of N2B daily.

In response to the fallout from the ban, the Nigerian government has said the ban is a temporary one, and that it is to address the "litany of problems with the social media platform in Nigeria, where misinformation and fake news spread through it have had real-world violent consequences." In its own reaction, Twitter expressed concern on the ban's impact on human rights, and said it would work to ensure that access to the platform is restored for Nigerians.
NIGERIA
The Story
These are very difficult times for Nigerians, with insecurity, inflation, depreciating currency, and other challenges getting worse. Now, a new report suggests that there's even more cause for concern.

What Report?
The Food and Agriculture Organisation of the United Nations and the World Food Programme have projected that about 13 million people will be victims of acute food insecurity across 15 states in northern Nigeria by August. This projection was contained in a 2021 report titled 'Hunger hotspots. FAO-WFP early warnings on acute food insecurity: March to July 2021 outlook.' The report was meant to issue an early warning to 20 countries recognised as hotspots, where parts of the populations are at risk of acute food insecurity.

Did the report state the factors affecting these hotspots?
In Nigeria, the report highlighted issues such as an expanding revolt and inter-communal strife, which led to multiple displacements and destruction of livelihoods, worsening the possibility of food security. The report read in part that, "the majority of people with critical food insecurity are in Borno State, as a result of heavy humanitarian access constraints and ongoing conflict. "Here, the localities of Abadam, Dikwa, Guzamala, Kukawa and Marte, as well as other only-partially accessible garrison towns, remain of extreme concern."

On the brink of Famine
"Should the situation deteriorate further, these areas may be at risk of famine." The report's findings show a worsening food insecurity trend in the next lean season (June to August 2021), up from 9.2 million between October and December 2020 and 8.7 million in mid-2020. "Of the 13 million, 3.9 million are projected to be in the northeast and 5 million in the northwest, where there is little humanitarian presence," the report detailed. While there are other countries on the list, Yemen, South Sudan and northern Nigeria represent the highest alert level with a risk of famine.

Other countries exposed to the food insecurity crisis include Afghanistan, Burkina Faso, the Central African Republic, the Democratic Republic of the Congo, Ethiopia, Haiti, Honduras, the Sudan, the Syrian Arab Republic, and Zimbabwe. SOURCE
EUROPE
The Story
In the 10 months since Belarusians bravely contested fraudulent elections, their autocratic president Alexander Lukashenko has launched the most widespread crackdown on dissent since the Soviet Union.

What's happening there?
Hundreds of political prisoners have been arrested, with journalists and activists specifically targeted. A 50-year-old protest leader sentenced to five years in prison mysteriously died after a year in custody. His body was returned to his family with his entire head covered in bandages. On Tuesday, another opposition activist stabbed himself in the throat with a pen during a court hearing in Minsk, after claiming investigators forced him to plead guilty or his family and friends would be arrested.

Living In Bondage
Now, President Lukashenko's government is not satisfied with just stifling dissent, it will also not allow anyone escape its tyranny. The government has enacted rules to prevent ordinary Belarusians from leaving the country. As of this week, Belarusians must have a permanent residency in a foreign country in order to leave Belarus, a measure that the state border committee claims is due to the coronavirus epidemic. However, activists say they believe it is to prevent Belarusians from fleeing the country amid the violent crackdown on dissent.

Who could have imagined such happening in Europe?
It seems functioning democracies are becoming harder and harder to come by. Political economist and Guardian contributor, Will Hutton writes: "From Minsk to Hong Kong, people power just isn't working anymore. The West's ineffectiveness in the face of the arrant use of torture, unlawful arrest, savage imprisonment without trial, and flagrant abuse of international law, even close to home in Europe, is among the bleakest symptoms of our times." SOURCE
South-Central Asia
Fishing Is No Lanka Allowed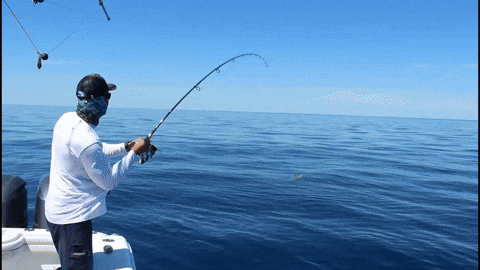 The Story
On Wednesday, Sri Lanka's government suspended fishing along a 50-mile stretch of coastline after tons of chemicals and plastic pellets polluted the country's rich fishing waters in one of its worst-ever marine disasters.

How did the pollution take place?
Hundreds of soldiers were deployed to clean the affected beaches. A Singapore-registered cargo ship carrying 1,486 containers, including 25 tons of nitric acid and other chemicals and cosmetics, had been anchored off Sri Lanka's west coast when a fire erupted onboard after an explosion on May 20. Over the next two weeks, flaming chemical containers fell from the vessel's deck as emergency crews fought to contain the blaze.

How much impact does this have?
It has had a very significant impact, especially on the locals. About 5,600 fishing boats have been idled. Early Wednesday morning a salvage crew tried towing the charred wreck of the ship into deeper water, but abandoned the effort when it hit the seabed and sank just off the coast. "The ship has dealt a death blow to our lives," said the head of a region fishing union. "We can't go into the sea, which means we can't make a living." SOURCE
WHAT ELSE IS FRESH...
Panic buyers push naira to N502/$1 on parallel market

Gunmen raze Imo Commissioner's house

Legislation to ban open grazing suffers setback in Senate

Ibarapa Killings: War imminent – Gani Adams.

Twitter suspension: FG trying to cover its atrocities from global exposure –Ozekhome

NBC to license all social media 'operations' in Nigeria –Lai Mohammed

Court stops National Assembly members from fixing own salaries

Forcing NASS to produce new constitution, invitation to anarchy –Senate

Insecurity: Foreign rail contractors scared to resume work, want military protection –Amaechi

Catholic Church bans Mbaka from commenting on partisan politics

Soyinka denounces alleged support for Yoruba separatists

Lagos EndSARS: 99 corpses deposited at mortuary, three from Lekki –Pathologist

Twitter deletes Nnamdi Kanu's 'Biafra' post for violating rules

'This is the language they understand', Presidential aide mocks tweeps

Bloody weekend as bandits kill 93 in fresh Kaduna, Kebbi attacks

Buhari greets Pastor Kumuyi at 80

Yoruba Nation: No election in Southwest in 2023 — Igboho insists
Helen Paul - To be popular, I was advised to get involved in scandals
El Salvador looks to become the world's first country to adopt bitcoin as legal tender
Twitter CEO, Jack Dorsey is considering hard wallet production

Peru heads to the polls to elect president in polarised race
TODAY'S TRIVIA
What is a 12 letter word meaning "having the ability of using both hands with equal skill or ease"?

a. Ambidextrous
b. Heterodextrous
c. Ambivalent
QUESTION & ANSWER
QUORA QUESTION:
Is it true that Western countries deliberately put effort to keep Africa poor in order to be able to buy cheap materials?
Emmanuel-Francis Nwaolisa Ogomegbunam
No.
Western countries trade very little with African countries. Most of their trade goes to other Western countries.
Second, most of their resources come from Asia or the Americas. It is mistaken to assume that because African countries export mostly commodities that they have an abundance or that the rest of the world is reliant on their exports. Both are false. There is not a 'Carter Doctrine' for Africa, after all.
Finally, the source of cheap manufactures for Africans and the leading major purchaser of African commodities is China. Africa has increasingly been a smaller market for the West because Africans cannot afford the high-tech machines and services that they offer. If the West were deliberately keeping Africans poor, they would be impoverishing themselves at the same time. SOURCE
TRIVIA ANSWER
What is a 12 letter word meaning "having the ability of using both hands with equal skill or ease"?
a. Ambidextrous
BESHEL'S CORNER
HUMANS OF THE INTERNET!
SHARE THE PRESS
Chances are you have some more friends who would enjoy Freshly Pressed as much as you do.
Use this referral link or share this link to them www.freshlypressed.ng/?r=