Good morning. As Joe Biden celebrates his 100 days in office, his dog Major will undergo professional training after a series of "biting incidents" at the White House. The 3-year-old German shepherd has been having a difficult time adjusting to his new surroundings.
Well, in Major's defense, we are all super stressed out and need to be retrained. He's not alone.
- - -
P.S.: You currently have ‍referrals. Have you invited someone to subscribe to Freshly Pressed today? Use your personalized link: www.freshlypressed.ng/?r=
☕️QUICK BITES
India. Countries including Italy, Germany and Singapore have banned flights to and from India, due to the horrific COVID situation there. The U.S. has also told its citizens to get out, pronto. The problem isn't just how endemic COVID has become in India, but also the Indian variant that countries do not want to see imported.
United States. President Joe Biden plans to propose raising the capital gains tax rate for the highest earners to 39.6%, rising to 43.4% when Obamacare surtaxes are included. Biden, following through on a campaign promise to tax the wealthy more, is betting the policy will be popular enough to win passage through Congress.
Netflix. It has officially solved one of its biggest problems—choice paralysis. It officially launched a "Play Something" button that well...plays something. It will essentially put its recommendations for the user on "shuffle", giving them a "TV" like experience, except for the fact that they'll be able to "skip" shows (or go back). This feature is now available on all Netflix TV apps, and will soon be available on Android devices in the near future.
Israel. The human rights group Human Rights Watch stated that Israel is guilty of international crimes of apartheid and persecution due to its discriminatory policies towards Palestinians. In a 213-page report, the group argued that Israel "demonstrated an intent to maintain the domination" over Palestinians through "systematic oppression" and "inhumane acts." Israel's Foreign Ministry called the report "preposterous and false".
‍RECOMMENDED
ONTHISDAY
311 Roman Emperor Galerius issues Edict of Toleration, ending persecution of Christians in the Roman Empire
1789 George Washington is inaugurated as the first President of the United States of America
1897 English physicist and head of the Cavendish laboratory, J. J. Thomson, announces his discovery of the electron in a lecture to the Royal Institution
1945 Adolf Hitler commits suicide along with his new wife Eva Braun in the Fuhrerbunker in Berlin as the Red Army captures the city
1989 World Wide Web (WWW) is first launched in the public domain by CERN scientist Tim Berners-Lee
2012 Manchester City defeat Manchester United 1-0 in what is claimed to be the biggest match in the English Premier League's history
NIGERIA
We Have Nothing to Give Next Month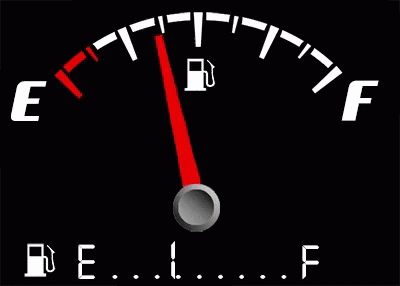 The Story
While observers continue to express concern for Nigeria's revenue challenges, the Nigerian National Petroleum Corporation (NNPC) has revealed that the country's financial crisis is worse than is being discussed.

What did the NNPC say?
The Nigerian National Petroleum Corporation (NNPC) has said that its projected monthly remittance to the Federation Accounts Allocation Committee (FAAC) – the government body responsible for sharing revenue proceeds among Nigeria's federal and state governments – for May will be zero. The corporation said this in a letter to the Accountant-General of the Federation, on 27 April, according to a report by news site TheCable.

How can that be?
In March, Mele Kyari, Group Managing Director (GMD) of the NNPC, had warned that the corporation can no longer bear the burden of underpriced sales of petrol to consumers. He, however, promised that there will be no increase in the price of petrol until talks between the government and stakeholders are concluded. "The price could have been anywhere between N211 and N234 to the litre. The meaning of this is that consumers are not paying for the full value of the PMS that we are consuming and therefore someone is paying that cost," he said at the time.

Does this mean that all of NNPC's earnings now go into subsidizing petrol?
"As we speak today, the difference is being carried in the books of NNPC and I can confirm to you that NNPC may no longer be in a position to carry that burden", Kyari said. In the letter to the accountant-general, the NNPC said N111.96B will be deducted from April 2021 oil and gas proceeds — due to the federation account in May — noting that the deduction is necessary to ensure the continuous supply of petroleum products to the nation and pledge energy security.

There has been concern over shortfall in the FAAC revenue for the three tiers of government, with Godwin Obaseki, governor of Edo state, accusing the Central Bank of Nigeria (CBN) of printing N60B to augment the March allocation. However, Obaseki's claim was refuted by Zainab Ahmed, minister of finance, budget and national planning, with Godwin Emefiele, governor of the CBN, describing it as a political ploy that is "unfortunate and totally inappropriate". SOURCE
NIGERIA
Nigeria's Scorecard on Governance
The Story
In a reflection of current realities, and as is the norm since the beginning of the president Buhari administration, Nigeria has been ranked as the third worst governed country in the world by the Chandler Good Government Index.

What factors were considered in the ranking?
The report ranked the nation very low in governance, leadership and foresight, scoring the country 102 out of 104 countries with a score of 0.319 points, ahead of Zimbabwe and Venezuela. The 2021 report released in Singapore on Monday by the Chandler Institute of Governance, noted that the ability to handle corruption properly is the strongest indicator of good governance.

Which were the best ranked countries?
While the CGGI explained that the ranking came during the COVID-19 pandemic, which exposed the strengths and weaknesses in institutions, laws, and leadership in countries as governance decides the success of these countries, the United States, China and other giants didn't top the list. Finland ranked number one with 0.848 points followed by Switzerland; Singapore; Netherlands; Denmark; Norway; Sweden; Germany; New Zealand and Canada. Mauritius, which was Africa's best performer scored 0.5670, placing it at number 38 on the index.

The report also ranked Nigeria low in other parameters, scoring the nation 98 in leadership and foresight; 85 in robust laws and policies; 101 in strong institutions; 88 in financial stewardship; 97 in attractive marketplace; 72 in global influence and reputation, and 98 in helping people rise. SOURCE
NIGERIA
How About Bringing Them Here?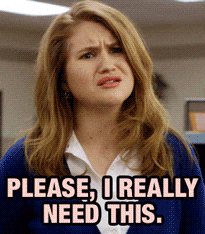 The Story
President Buhari has asked the United States to consider relocating the headquarters of the U.S. Africa Command (AFRICOM) from Germany.

Why?
The president stated this on Tuesday during a virtual meeting with Anthony Blinken, U.S. Secretary of State. AFRICOM, with headquarters in Stuttgart, Germany, is one of the 11 U.S. departments of defence combatant commands which focuses on improving security in African countries. According to a statement by presidential spokesman Femi Adesina, Buhari said the relocation is necessary as part of efforts to address insecurity in Nigeria and other African nations.

Must we always look outside for solutions to our problems?
"The security challenges in Nigeria remain of great concern to us and impacted more negatively, by existing complex negative pressures in the Sahel, Central and West Africa, as well as the Lake Chad Region," the president said. "Compounded as the situation remains, Nigeria and her security forces remain resolutely committed to containing them and addressing their root causes". However, the support of important and strategic partners like the United States cannot be overstated as the consequences of insecurity will affect all nations hence the imperative for concerted cooperation and collaboration of all nations to overcome these challenges.

What was Blinken's response?
According to the president, considering the growing security challenges and how it's weighing heavily on Africa, it underscores the need for the United States to consider relocating AFRICOM Headquarters from Stuttgart, Germany to Africa and near the Theatre of Operation." On his part, Blinken said he was happy to make Nigeria part of his "first virtual visit to Africa," adding that the US looks forward to building sustainable relationships that will engender development.

The US established AFRICOM in 2007, but it became fully operational in 2008, with operations carried out in Niger Republic, Djibouti, Chad, among others. SOURCE
INTERNATIONAL
Dropping Emergent Stock Like It's Hot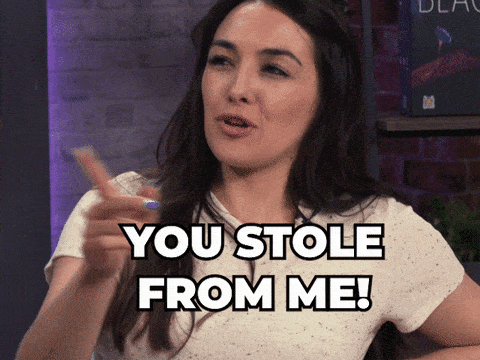 The Story
Robert G. Kramer, 64, former chief executive of the pharmaceutical giant Emergent BioSolutions, unloaded $10m in company stock weeks before the publication of the company's financial results -- and a production error that ruined 15 million Johnson & Johnson vaccines -- sent its share price tumbling.

How bad is this tumbling?
The stock unloaded by Kramer would now be valued at about $5.5m. Emergent's share value dropped significantly after the publication of financial results on 19 February, and again following the Johnson & Johnson debacle. On Monday, the share price of the company, which signed a $135m deal last year to manufacture more than a lot of doses of the Johnson & Johnson vaccine, was hovering around $64, less than half of its August 2020 peak of $135.

How have investors reacted to this?
The drugmaker said in late March it had found a problem with an ingredient used in the single-shot J&J vaccine at a manufacturing plant in Baltimore, Maryland, and had halted production there. Investors in Maryland have sued Emergent, Kramer, and other executives, alleging the company artificially inflated its stock price ahead of the decline by talking up its ability to manufacture coronavirus vaccines and hiding problems at the Baltimore plant.

Was this a deliberate action to swindle investors?
It is hard to tell, though there seems to be a precedent. This was Kramer's first "substantive" dealing since April 2016 - a Post review of the filings revealed - when he was among four executives who sold a combined $14.5m in personal holdings. Investors alleged at the time that the executives fraudulently offloaded the stock after exaggerating the size of a federal government order for anthrax vaccine. In June 2016 the order was revealed to be smaller than expected. Emergent's stock price plummeted.

What's the company saying?
In a statement denying wrongdoing, Emergent said the stock sale by Kramer was part of a scheduled "trading plan" and in compliance with Securities and Exchange Commission (SEC) rules. "Mr Kramer, our executive team and our board of directors are held to the highest ethical standards and follow strict compliance with all laws and regulations governing financial transactions," an Emergent spokesperson, Nina DeLorenzo, said. "Any insinuation of wrongdoing is without evidence or merit", DeLorenzo added.

An inspection of the Baltimore plant by the Food and Drug Administration found that the plant "is not maintained in a clean and sanitary condition;" that paint on the plant's walls was peeling in several areas and paint flecks were found on the floor; and that a brown residue was also found on the walls and floors. SOURCE
WHAT ELSE IS FRESH...
FG declares Monday public holiday for Workers Day
Senate summons finance minister, Attahiru on N199bn anti-terror fund spending
Airtel Africa appoints Olusegun Ogunsanya as CEO
Rivers declares state wide curfew to curb rising insecurity
Embattled Niger communities negotiate with Boko Haram, N20m levy agreed
Senate quizzes Minister over N32.4bn COVID-19 palliative fund
Audiomack partners MTN to stream music to 76m subscribers
Facebook showcases Nigerian, Ghanaian creators
Ikorodu Bois appear on Times Square board in New York
Reps give Immigration Service 72 hours to issue international passports to owners
Nigeria, 6 others account for 65% global gas flaring — World Bank
Glo, MTN others yet to implement FG's directive on SIM activation registration – Investigation

CBN sacks First Bank directors, reinstates Adeduntan as MD/CEO

We Will Call For Buhari's Impeachment If Security Resolutions Not Acted On – Lawmaker

Lagos detects lies in viral amputee hawker's claims, withholds N25m donation
Edo Senator Attacked by Bandits, Escapes Death by a Whisker

IPOB moving bombs, explosives from Lagos to Imo – DSS

FG, World Bank meet over NBS 'confusing' employment statistics

Fraud: AfDB imposes 36-month ban on Nigerian firm, Maxicare

Meningitis killed 20,574 Nigerians in four years, says FG

Parents aiding candidates to cheat, says JAMB registrar

Fees increase: ASUU says 75% of students may drop out of Kaduna varsity

Dangote Cement gets N22.32b tax credit certificates

FirstBank names Shobo MD/CEO-designate
Dozens 'crushed to death' in Israel pilgrimage stampede
UK to send Queen Elizabeth aircraft carrier to Japan, S Korea
Still angry at McConnell, Trump calls for new Republican leader
PICKS OF THE DAY
22 Side Gigs That Can Make You Richer Than a Full-Time Job. GoBankingRates

20 of the Weirdest Inventions From the Past 20 Years. MentalFloss

This Milky Way photo took 12 years to shoot. Petapixel


Self-awareness is what makes us human. Big Think

Cheap, Legal And Everywhere: How Food Companies Get Us 'Hooked' On Junk. NPR

Our Most Effective Weapon Is Imagination. Naulitus

What Makes Music Universal. Naulitus

8 Reasons You've Been Ghosted. Psych Central

5 Mental Shifts to Stop Caring What People Think of You. Psych Central
Sold his SUV to buy oxygen for people: India's good Samaritans. Aljazeera
Is Cuba closing in on COVID vaccine sovereignty? Aljazeera
TODAY'S TRIVIA
Which ocean separates Africa and Australia?
A. Indian Ocean
B.The Red Sea
C. Atlantic Ocean
QUESTION & ANSWER
QUORA QUESTION:
What's the most badass operation done by Russia's KGB?
Bob Gray
The recovery of their agents who were kidnapped by terrorists in Lebanon.
The Agents were kidnapped and a ransom demand was made. The KGB negotiated by snatching a beloved uncle of the leader of the group. They tortured the man, mutilated him and dumped his body on the steps of the headquarters of the kidnap organization with a message. The message was simple: return our people or we will do the same thing to every member of the leader's family. When he runs out of family members then they will do the group's leader.
Their kidnapped people were returned and no Russian was ever kidnapped again in Lebanon. SOURCE
TRIVIA ANSWER
Which ocean separates Africa and Australia?
A. Indian Ocean
HUMANS OF THE INTERNET!
SHARE THE PRESS
Chances are you have some more friends who would enjoy Freshly Pressed as much as you do.
Use this referral link or share this link to them www.freshlypressed.ng/?r=