Good morning. A deceased American businessman left $5M to his dog, 8-year-old border collie, Lulu.
Don't worry, the dog isn't letting the sudden wealth go to her head
What a wags to riches story.
- - -
P.S.: You currently have ‍referrals. Do you want a book by Malcolm Gladwell called Outliers? Get 15 signups before Monday and it will be yours as long as you live in Lagos. Here is your link www.freshlypressed.ng/?r= .
☕️QUICK BITES
United Arab Emirates. UAE minister of economy, Abdulla Bin Touq Al Marri, told the Global Technology Governance Summit today that cryptocurrency and tokenization will double the country's economy in the next decade. The United Arab Emirates is currently the 34th largest economy in the world.
World. The International Monetary Fund (IMF) projects the global economy will grow by 6% this year and 4.4% in 2022. The IMF expects advanced economies to expand by 5.1% in 2021, with the U.S. growing by 6.4%. The U.S. is expected to recover faster than other countries due to President Biden's $1.9T stimulus package.
Science. NYC surgeons successfully performed the first windpipe transplant in the world. The transplant was for a woman who suffered severe asthma and needed a new trachea to better transport air to and from her lungs. Now, doctors say this medical feat could help COVID-19 patients who suffered damage to their windpipes after being on ventilators.
Russia. A lawyer for Navalny confirmed that the Putin oppositionist leader is 'seriously ill' after reports revealed he had been transferred to a prison sick ward for a respiratory illness and was suffering from a bad cough and high fever. On Tuesday, Russian police arrested several of Navalny's supporters outside the prison Navalny was being held at, who were demanding that he receive proper medical care.
ONTHISDAY
1483 Edward V (aged 12) succeeds his father Edward IV as king of England. He is never crowned, and disappears presumed murdered, after incarceration in the Tower of London with his younger brother Richard (the "Princes in the Tower")
1963 Winston Churchill becomes 1st honorary US citizen
1968 Martin Luther King Jr., buried in Atlanta
2002 Funeral of Queen Elizabeth, the Queen Mother at Westminster Abbey UK. More than a million people line the streets
2003 Baghdad falls to U.S. forces, ending the invasion of Iraq, but resulting in widespread looting
JUDICIARY
Political prisoners in their country
The Story
The United States has classified the leader of the Islamic Movement of Nigeria, Sheikh Ibrahim El-Zakzaky, and his wife, Zeenah, as political prisoners.

That's known by everyone already, isn't it?
This was contained in the 2020 Country Reports on Human Rights Practices, issued by the US State Department on Tuesday. The report read in part, "Political prisoners and detainees. IMN's leader, Sheikh Ibrahim Zakzaky, and his spouse remained in detention. In 2018 the Kaduna State Government charged Zakzaky in state court with multiple felonies stemming from the death of a soldier at Zaria."

How long has he been in detention?
The Islamic cleric was arrested in December 2015 after soldiers clamped down on his supporters, killing about 347 of them, including his children. The army accused them of blocking a public road being used then by the Chief of Army Staff, Lt.-Gen. Tukur Buratai. He was detained without trial for several months without trial, causing his lawyer, Mr. Femi Falana (SAN), to file a suit before a Federal High Court in Abuja. In December 2016, Justice Gabriel Kolawole, in addition to ordering that El-Zakzaky and his wife be released from detention, awarded the couple N50m for the violation of their rights in the unlawful detention.

Who is answering for the killing of El-Zakzaky's followers?
The Federal Government, however, ignored the judgment by Justice Kolawole, and El-Zakzaky remained in custody for another 17 months until he was arraigned by the Kaduna State Government in April 2018 on eight counts bordering on culpable homicide, unlawful assembly and disruption of public peace, among others. Sadly, no army officer has been brought to book for the killings. SOURCE
ECONOMY
We are no longer shopping rite!
The Story
South African retailer, Shoprite Holdings, has announced the conclusion of the sale of its Nigerian operations.

Wow! Is it a merger or outright sale?
The company said it would shut down operations in the country by disposing of a 100% equity stake in its Nigerian retail supermarkets. In its latest financial report for December 2020 operations obtained from the company's website on Tuesday, Shoprite stated that the company was awaiting approval from the Nigerian Federal Competition and Consumer Protection Commission after lodging the transaction with the commission.

So the size of the Nigerian market is of no relevance here?
According to the company, which said its board decided to formally exit its operations in Nigeria over unfavourable market conditions, the management expects the transaction to be approved by the end of the 2021 financial year. Shoprite added that the management was in the process of concluding a franchise agreement for the Shoprite brand to remain in Nigeria as well as an administration and services agreement to provide support to the new shareholders with operating the outlets.

How about their financial records?
"Statement of comprehensive income reflects profit from discontinued operations separately; assets and liabilities relating to the Nigeria operations disclosed as held for sale," the report read. CEO Pieter Engelbrecht said, "We are at the approval stage in terms of the sale of our Nigeria supermarket operation. From here, our capital allocated to the region remains at a minimum and we continue to manage costs as best as we can." SOURCE
AFRICA
We can't continue this conversation - Egypt, Sudan
The Story
Egypt and Sudan said on Tuesday that the latest round of talks with Ethiopia over the Grand Ethiopian Renaissance Dam (GERD) in Kinshasa have ended with no progress made.

Is there a problem with the dam?
Delegations from the three countries were meeting in the Democratic Republic of Congo hoping to break a deadlock in negotiations over a project Ethiopia says is key to its economic development and power generation. Egypt fears the dam will imperil its supplies of Nile water, while Sudan is concerned about the dam's safety and water flows through its own dams and water stations. Before the meetings began, Egypt had said they represented the last chance to re-start negotiations before Ethiopia begins to fill the dam for the second year in a row after seasonal rains begin this summer.

How's Ethiopia responding to these concerns?
The Ethiopian water minister, Seleshi Bekele, did not respond to texts and calls seeking comment. Sudan's foreign minister Mariam al-Sadig al-Mahdi told reporters on Tuesday that Ethiopia's insistence on such unilateral moves represents a violation of international law. "This Ethiopian intransigence requires Sudan to consider all possible options to protect its security and its citizens," the Sudanese irrigation and water resources ministry said in a statement.

Impact on the region.
Sudan, which is also locked in a border dispute with Ethiopia, had hosted Egypt for air force training exercises that concluded on Saturday. Last week, Egypt's President Abdel Fattah al-Sisi said there would be "inconceivable instability in the region" if Egypt's water supply were affected by the dam. "Without a new approach to negotiations, there becomes space for Ethiopia to impose a fait accompli and put all the peoples of the region in grave danger," said al-Mahdi.

Can't the African Union intervene?
Sudan and Egypt were aligned on a proposal to include the European Union, United States and United Nations in the negotiations, as an addition to current African Union mediators. Both countries said Ethiopia rejected the proposal during the meeting, as well as other suggestions to restart negotiations. "This position reveals once again Ethiopia's lack of political will to negotiate in good faith," the Egyptian foreign ministry said in a statement. SOURCE
INTERNATIONAL
Blocking the Sunlight-Blocking Research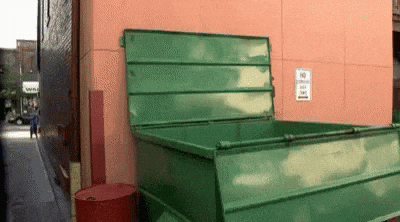 The Story
While experts and leaders around the world continue work on the control of global warming and its effects, it has become clear that not all proposed measures can be prosecuted to achieve the collective goal.

I don't get.
The Swedish Space Corporation (SSC) came up with a plan that involved finding ways to block the sun in order to cool Earth and fight climate change. SSC was planning a test flight this June but was bombarded with objections from environmentalists, scientists, and Indigenous groups.
Last week SSC said it had canceled plans for the flight, which would have launched a high-altitude balloon from its facility in the Arctic.

How was the plan going to help control global warming in the first place?
It would have been the first flight of a long-planned experiment called Scopex, a project led by scientists at Harvard. Scopex is intended to better understand one form of solar geoengineering: injecting substances into the air to reflect some of the sun's rays back to space, thus reducing global warming relatively quickly.

What's the argument of those opposed to it?
The concept of solar geoengineering -- also called climate engineering, or climate intervention -- has long been a subject of intense debate among scientists and policymakers. It's often seen as a desperate, potentially dangerous measure that could have unintended consequences for regional climates. Even conducting research on the subject has been viewed as harmful in that it could distract society from the goal of reducing emissions and conserving finite resources to avoid the worst effects of climate change.

What do the proponents of the experiment think of these fears?
There is a growing view among some scientists that, with the world not making nearly enough progress in reducing emissions, research in geoengineering is needed to learn more about how and whether it would work if pressure grew to use the technology. Solar geoengineering research currently involves computer simulations or experiments in a laboratory setting.

Scopex, which stands for Stratospheric Controlled Perturbation Experiment, has been in development for years; one of its primary goals is to provide real-world data to improve simulations. SOURCE
WHAT ELSE IS FRESH...
House bill to permit wearing of hijab in military

You have no justification for strike, FG tells doctors
Curiosity as AMCON floats new airline from ashes of Arik Air

Drama of ex-IG Adamu's removal

FG reconstitutes governing councils of 5 federal universities

Suspected Explosives Discovered In Abia Primary School

20 new varsities receive provisional licences from FG

IMF raises Nigeria's 2021 growth rate to 2.5 %.

COVID-19: Why states were directed to halt vaccination halfway — FG

Nigerian doctor Ojo hailed for successful brain surgery

Buhari to Itsekiri: resolve differences over Olu of Warri

Buhari mourns as official driver dies

Two abducted Chinese regain freedom after seven days

Kwara landlords risk prosecution for not providing toilets

International flight resumes in Kano airport after one year

Continue to work from home, FG tells GL 12, below

Japanese victim receives recovered ¥370,000 from EFCC

North Korea will not attend the Tokyo Olympics over Covid-19

Yahoo Answers is shutting down for good in May.

Meghan Markle and Prince Harry announce first Netflix project


PICKS OF THE DAY
20 realistic micro-habits to live better every day. Medium

Five mental frameworks to adopt for an exceptional life. Value

How to forgive yourself (and actually mean it). Self


Emmanuel Macron's troubles open up space for Marine Le Pen. Economist

After Working at Google, I'll Never Let Myself Love a Job Again. NY Times

​Why the simulation hypothesis is pseudoscience. Big Think

Are Introverts Good Leaders. Psych Central

Na God syndrome. Dave Partner

8 Events that Led to World War I. Inside History
TODAY'S TRIVIA
Tin Lizzie is a nickname for which automobile?
A. Benz
B. Model Ford T*
C.Toyota
QUESTION & ANSWER
QUORA QUESTION:
Who definitely didn't win the Mom of the Year award?
Sean Kernan
In 2018, a mother was on an airline en route for Malaysia.
It was then that she realized she'd made a terrible mistake: she'd forgot her baby.
The Saudi airline then turned around and flew back to the city. The pilot called the terminal to inform them there was a baby somewhere near the gate they'd departed from.
The people back at the airport took a moment to process what they'd heard and asked for the pilot to repeat the message.
Then they got it and they had someone go find the baby and secure them.
The plane then landed. The baby was turned over and the mother hopefully learned her lesson.
For those who wonder how the hell a parent forgets their kid. It's often the kid falling asleep and the parent being pulled back into an auto-pilot way of doing things or they've begun daydreaming and lost track of things.
Either way, it's not a good look. SOURCE
TRIVIA ANSWER
Tin Lizzie is a nickname for which automobile?
B. Model Ford T
HUMANS OF THE INTERNET!
HUMANS OF THE INTERNET!
SHARE THE PRESS
Chances are you have some more friends who would enjoy Freshly Pressed as much as you do.
Use this referral link or share this link to them www.freshlypressed.ng/?r=