Good morning. Is there a category or feature you would like us to add to this newsletter? If yes, please suggest. You can either reply to this email or send your suggestions to This email address is being protected from spambots. You need JavaScript enabled to view it. . We can't wait to receive them.
- - -
P.S. Have you invited someone to subscribe to Freshly Pressed today? Use your personalized link: www.freshlypressed.ng/?r=
☕️QUICK BITES
Mexico. An overpass carrying a subway train collapsed in Mexico City, killing at least 23 people and injuring 65 others. A "support beam gave way" and caused a subway car to plunge toward a busy boulevard. The Mexico City Attorney General's Office has reportedly started an investigation into the deadly accident.
DR Congo. The country has declared the end of an Ebola outbreak that infected 12 people and killed six of them. The outbreak was contained using Merck's Ebola vaccine. The cases were genetically linked to the 2018-20 Ebola epidemic that killed more than 2,200 people, the second-highest toll recorded in the disease's history.
Germany. A global team spearheaded by the German Federal Criminal Police has arrested three people in connection with one of the world's largest platforms containing child sex abuse materials. Interpol arrested a fourth person in Paraguay. Boystown, the online platform, was hosted on the dark web; it had 400,000 registered users when it was taken offline by the international taskforce.
Afghanistan. As the US withdraw its remaining troops, violence has been getting worse. The government blamed a deadly truck bomb that exploded outside Kabul on the Taliban, which has been getting more brazen in its attacks since President Biden announced the withdrawal. The chairman of the Joint Chiefs of Staff said the government and military faces a range of "bad possible outcomes" without American troops on the ground to cover them.
ONTHISDAY
1260 Kublai Khan, grandson of Genghis Khan, becomes ruler of the Mongol Empire

2015 Scientists announce the discovery of the oldest & most distant galaxy known to man, EGS-zs8-1

2018 Childish Gambino aka Donald Glover releases the music video to new single "This is America" to wide acclaim

2019 King Vajiralongkorn is crowned King of Thailand, first monarch to be crowned in nearly seven decades during a three-day celebration in Bangkok
NIGERIA
Nigeria Selling Its Power Generating Plants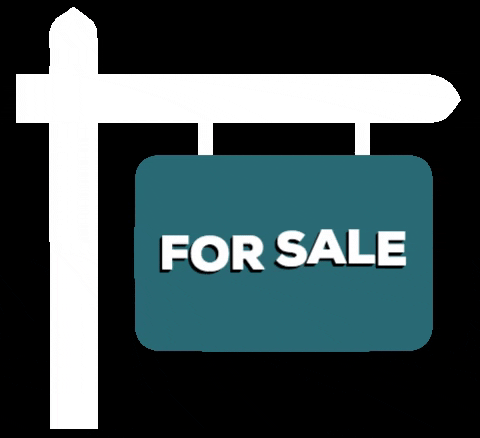 The Story
The Bureau of Public Enterprises (BPE) has invited investors who plan to purchase 100% of power generation companies from the National Integrated Power Project (NIPP) to declare their interests.

Which of the generation companies?
This was disclosed in a statement by the Director-General of the BPE, Mr Alex Okoh on Sunday. The NIPP projects being considered for sale include:
• Geregu Generation Company Ltd installed capacity at ISO condition of 506 Megawatts (MW),
• Calabar Generation Ltd with 634MW,
• Omotosho Generation Ltd with 513MW,
• Benin (Ihovbor) Generation Company Ltd with 507 MW, and
• Olorunsogo Generation Company Ltd with 754MW.

How much are the companies valued at?
The BPE did not disclose how much it aimed to raise from the sale. It added that the NIPP sale was part of deregulation and reform of the Nigerian Electricity Supply Industry and in line with the Nigerian Electric Power Policy and Electric Power Sector Reform (EPSR) Act, 2005, citing approval from Directors of the Niger Delta Power Holding Company (NDPHC) and the National Council on Privatisation.

Any conditions attached?
According to the statement by Okoh, 'each bidder must be an experienced power generation company that owns and/or operates utility size power plants. In case of a consortium, at least one of the consortium members must be an experienced power generation company (the "Technical Partner"). The technical partner shall be responsible for providing operation, maintenance and management services under a long term agreement'. SOURCE
EUROPE
Russia wants to leave Space for others
The Story
Russia has announced that it would be withdrawing from the International Space Station in 2025.

Why?
Following its leaving of the ISS, Russia said it would build and manage its own floating laboratory that will be launched into orbit by 2030. After decades of international cooperation in space research, Moscow's decision to leave comes at a time when relations between Russia and the US have been steadily deteriorating on multiple fronts, with the two powers also accusing each other of militarising space. In addition to deteriorating relations between Russia and the West, there might as well be a financial reason for the decision.

Please explain!
Russia has been a crucial player in the ISS, a cooperation between the five participating space agencies that have been running it: NASA (United States), Roscosmos (Russia), JAXA (Japan), ESA (Europe), and CSA (Canada), and which has been in space since 1998. According to a Financial Times report, advanced Russian modular space station construction technology was significant in building the ISS in the initial years.

Russia was also indispensable because of its Soyuz passenger vehicle, which served as the only way for transporting astronauts to the ISS ever since the US retired its Space Shuttle Program in 2011. However, this reliance on Russia ended last year when the US started to use the SpaceX system developed by Elon Musk. This was a major blow for Roscosmos, as this meant an end to the funding it received from NASA for carrying astronauts to the space station.

How will this impact Space exploration?
According to an Interfax report, Russia's new space module is being assembled by the Energia corporation, and is set to cost at least $5 billion. The station will reportedly orbit the Earth at a higher latitude, enabling it to better observe the polar regions, especially since Russia plans to develop the Arctic sea route as the ice melts. Building a new station would also help Russia tide over challenges that its cosmonauts currently face on the ageing ISS, such as conducting experiments and adapting the latest technology to a hardware architecture that is over two decades old.

However, leaving the ISS would also mean that Russian researchers would lose access to a laboratory that has seen over 15 years of engineering and assembly work to build it, and whose research potential is only now truly expected to take off. According to the Interfax news agency, Roscosmos space agency chief, Dmitry Rogozin, while speaking on the new project said; "The will is there to take a new step in world manned space exploration. If in 2030, in accordance with our plans, we can put it into orbit, it will be a colossal breakthrough". SOURCE
ILLEGAL MIGRATION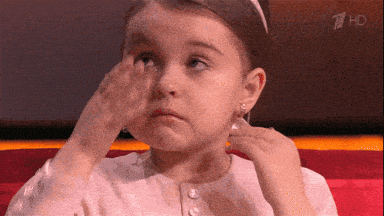 The Story
Africa's humanitarian crisis was again brought to the fore as 125 children were rescued off the Libyan coast on Tuesday by authorities, among them 114 unaccompanied.

Have they been returned to their homes?
The majority of youngsters picked up in Tuesday's rescue are likely to be sent to overcrowded detention centers in Libya, leaving them stuck in a cycle of abuse. An estimated 1,100 children are currently in centers that lack clean water, basic hygiene and education, and where violence and exploitation are the norm. At least 350 people, including children, have drowned or been reported missing in the central Mediterranean since the beginning of the year.

What are authorities doing about this?
Humanitarian aid agencies are worried by the rising numbers of lone children risking their lives to cross the Mediterranean Sea in an attempt to reach Europe. Unicef has urged governments in the region to find safer routes to sea crossings and implement child-sensitive arrival procedures. The agency said: "We call on authorities in Europe and the central Mediterranean to support and receive migrants and refugees coming to their shores and to strengthen search and rescue mechanisms."

The pursuit of a better life.
For one of the children, it was the third time he had tried to reach Europe after twice being intercepted by the Libyan coastguard. Ibrahim, 15, who had always dreamed of a good life in Europe, said his family in Guinea doesn't have any means. "I was born into poverty, I don't want to die in poverty. I decided to travel to Europe when I was a small child. Of course I knew going to Libya was dangerous but I didn't have a choice. I sold my motorbike and hit the road." SOURCE
CRYPTOCURRENCY
The Story
This week, the world's second biggest cryptocurrency by market cap knows as Ethereum(ETH) peaked over $3,200.
Break it down
Many Ethereum boosters have referred to it as the next internet—or Web 3.0—because of the programmable nature of the underlying blockchain. It's essentially one big computer. Ether is the crypto that runs on top of the Ethereum blockchain, an open-source, distributed global computing platform that powers dapps (decentralized apps), smart contracts (more in a sec), decentralized finance (DeFi), and non-fungible tokens (NFTs).
I have heard about DeFi before. What's it?
DeFi protocols let users issue debt, take out loans, or collateralize their crypto holdings without a central intermediary. It's alternative financial infrastructure, as one author noted in a journal published by the Federal Reserve Bank of St. Louis (yep, the central bank).
But why's ETH's rallying at this time?
Well, no one has all the answers to this particular question but here are the ones we know:
1. Buzzword terms like NFTs and DeFi are gaining more traction, judging by the volume of products, active wallets, and funds deployed. The total value locked in DeFi protocols has grown by tens of billions of dollars this year.
2. Rising demand from newcomers, including retail traders and institutions. Traditional institutions, such as Visa and the European Investment Bank, have announced Ethereum-based projects.
3. Crypto, more generally, is in a bull market. Ether is gaining ground relative to bitcoin, which could be a function of more investors becoming aware of the currency.
4. The Ethereum blockchain is undergoing an upgrade to ETH 2.0, which switches from the computing-intensive proof-of-work system to proof-of-stake. This upgrade promises to reduce network congestion, boost network capacity, and reduce "gas" prices (transaction fees).
Ethereum in a strong position in the market
It was only last November that bitcoin passed $15k and we remember when ETH dipped below $100 in the pandemic-induced March 2020 market crash.
While ETH's price is unlikely to pass BTC's, its market cap could. Ether currently sits at ⅓ the market cap of BTC. The latter is down from 70% of total crypto market cap at the start of the year to 46%, while ETH now sits at ~15%. SOURCE
WHAT ELSE IS FRESH...
Presidency warns over alleged plot to 'overthrow' Buhari's govt

It's been a challenging stretch of time…Bill Gates' daughter reacts to parents' divorce

NNPC under pressure as Bonny Light rises by 150% to $65/b

Baba Ijesa Faces Possible Life Imprisonment As Lagos Govt Set To File Charges
Microsoft to equip five million Nigerians with digital skills

Security experts fault Buhari's centre for weapons control

MTN records N385.2bn revenue, loses five million users in Q1

Makinde under fire over N1.2b Oyo Lodge

School reopens in South Sudan after more than year of closure


Calls grow for India lockdown amid worsening COVID crisis
Syria intercepts Israel attacks near Latakia by the Mediterranean
Twitter bans Indian actress Kangana Ranaut for hateful posts
Derek Chauvin asks for new trial after Floyd murder conviction
Fighting erupts in Afghanistan after US pullout deadline
Bill Gates' company transfers $1.8bn of equities to Melinda Gates
Hong Kong's China emigres 'cherish' fast-disappearing freedoms
PICKS OF THE DAY
Portugal opens the world's longest pedestrian suspension bridge. EuroNews

Inside the world of Cameo's celebrity impersonators. Vice

Yes, there is such a thing as too much exercise. Nature

5 Mistakes We Make When We're Overwhelmed. HBR

Persuading the Body to Regenerate Its Limbs. New Yorker

How subscriptions took over our lives. VOX

To Be Who You Want to Become, Let Go of Who You Think You Are. Ayodeji Awosika

How the US won the economic recovery. VOX

The Grim Secret of Nordic Happiness. Slate
TODAY'S TRIVIA
Which of the 7 Ancient Wonders of the World is thought to have been nothing more than a myth?
A. The Collossus of Rhode
B. The Hanging Gardens of Babylon
C.The Great Pyramids of Egypt
QUESTION & ANSWER
QUORA QUESTION:
What are the most fascinating "weird but true" historical facts you know about?
Peter Spering
Greek philosopher Chrysippus died laughing at his own joke.
Upon observing a donkey eat figs, he quipped "Now give the donkey a drink of pure wine to wash down the figs!" and burst out into fits of laughter. So funny did he find the whole thing, that he couldn't stop guffawing and ended up dying of laughter.
TRIVIA ANSWER
Which of the 7 Ancient Wonders of the World is thought to have been nothing more than a myth?
B. The Hanging Gardens of Babylon
BESHEL'S CORNER
HUMANS OF THE INTERNET!
SHARE THE PRESS
Chances are you have some more friends who would enjoy Freshly Pressed as much as you do.
Use this referral link or share this link to them www.freshlypressed.ng/?r=