Good morning. Sometimes back, four dogs flunked out of their guide dog school. But now they have been successfully trained as COVID-19 sniffers for use in Florida hospitals.

Don't give up on anybody, even a dog, because no one knows tomorrow.
- - -
P.S.: You currently have ‍referrals. Have you invited someone to subscribe to Freshly Pressed today? Use your personalized link: www.freshlypressed.ng/?r=
☕️QUICK BITES
Brazil. More Brazilians have died from the virus in the first four months of this year than in all of 2020, with the death toll having jumped from 300,000 to 400,000 in the past five weeks alone.
France. The government wants to use algorithms to monitor people's web browsing, which would help it detect potential terrorists. The proposal has raised privacy concerns as France faces warnings from ex-generals that it is headed toward an internal armed conflict due to religious extremism.
South Korea. The family of Samsung Chairman Lee Kun-hee, who died in October, will pay over $10.8B in inheritance tax to the South Korean government. It also said that it plans to donate part of Lee's art collection, which includes pieces by Picasso, Monet, and Chagall, to South Korean museums.
Iran. John Kerry reportedly told Iran's foreign minister about 200 covert Israeli actions against Iranian interests in Syria when he was serving as secretary of state during the Obama administration, according to leaked audiotapes. On the tapes, Iranian Foreign Minister Mohammad Javad Zarif talks about his "astonishment" that Kerry outed top-secret Israeli operations directly to the Iranian government as the two sides were negotiating the nuclear deal.
ONTHISDAY
1802 Washington, D.C. is incorporated as a city

1947 Japan's post-war constitution goes into effect, granting universal suffrage, stripping Emperor Hirohito of all but symbolic power and outlawing Japan's right to make war

1978 First unsolicited bulk commercial e-mail ("spam") is sent by a Digital Equipment Corporation marketing representative to every ARPANET address on the US west coast
NIGERIA
Reserving a Seat for the Women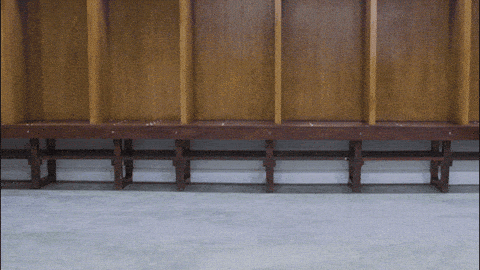 The Story
A bill to amend the 1999 Constitution so as to create new legislative seats reserved for women scaled second reading in the House of Representatives.

How is the current legislature structured?
Currently, each Nigerian state has three senate seats while Abuja has one. While any eligible adult can contest for the senatorial seats, it has always been dominated by men, with only eight of the current 109 senators being women. The bill, sponsored by the Deputy Chief Whip, Nkeiruka Onyejocha (PDP, Abia) and 85 others, proposes the creation of one additional senatorial seat in each state of the federation and Abuja. The seat would only be occupied by women.

The bill also seeks to create two new federal constituency seats in each state and Abuja that would be reserved for women. Nigeria currently has 360 federal constituency seats in the House of Representatives with only 13 of them currently occupied by women. The bill intends to alter Sections 48, 49, 71, 77, 91 and 117 of the Nigerian Constitution. Should the bill become law, the Nigerian Senate would have a minimum of 37 women while the House of Representatives would have a minimum of 74 women.

Tell me more about female participation in Nigeria's legislature?
Furthermore, should the bill be passed into law, the State Houses of Assembly will also get three special seats per state exclusively for women. In her lead debate, Ms Onyejocha argued that the current National Assembly has only 4.4% of its population as women. She added that the situation is worse in State Houses of Assembly. "My respected colleagues, Women have only 4.4% representation in the 9th National Assembly. You may wish to note that Nigeria has been identified as the worst performer in women representation in parliaments in the West African region and one of the lowest in the whole of Africa", she said.

According to Onyejocha, 'this is evidenced in the most recent Inter-Parliamentary Union (IPU) ranking of women in parliaments where Nigeria ranks 179 out of 187 Countries Worldwide. Eritrea is the only African Country ranked lower than Nigeria and this is because there have not been national elections since its independence in 1993'. "The situation is worse at the States Houses of Assembly level, where a good number of our states do not have a single woman in their State Assembly. In some of these states, men chair the Women Affairs Committee because there is no woman available to take the role", she added.

What conditions must be met to pass this bill?
Although the latest bill appears to enjoy significant support among members of the House of Representatives, it still has a long way to go to become law. According to Section 9 (1,2) of the Nigerian Constitution, constitutional amendment bills must garner two-thirds support in both chambers of the National Assembly. Also, at least 24 of the 36 State Houses of Assembly must approve the amendment. SOURCE
AFRICA
Namibia's Doctors Go A-Thieving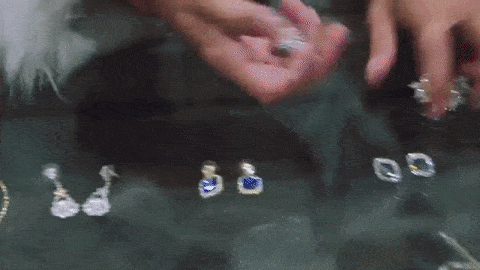 The Story
Namibia's Ministry of Finance has accused 84 doctors of stealing millions of dollars through the government's medical aid scheme.

How much did they steal?
The finance ministry has not revealed how much has been lost through these scams, but a 2018 financial report by the International Monetary Fund (IMF) indicates the government has been losing about US$600m per year, according to The Namibian daily.

Namibia spends that much on health?
Every year, the Namibian government allocates millions of dollars to boost the healthcare system. The scheme, which currently covers 240,000 beneficiaries across the country, is aimed at subsidizing medical expenditures in the Southern African country.

How's the government handling the case?
According to Namibian daily, the doctors are accused of fraud and abuse of the Public Service Employee Medical Aid Scheme (Psemas). The ministry has launched a civil action against the doctors and has threatened to institute criminal charges against others. The daily said some doctors have allegedly rushed to pay back the alleged amount in question for fear of arrest.

The head of the Medical Association of Namibia, Dr David Weber, said he was not aware of any misappropriation of government funds and also if the government had initiated legal action against the accused doctors. SOURCE
AMERICA
The Story
The US Food and Drug Administration (FDA) is working to ban menthol cigarettes.
Go on.
Smoking cigarettes is the leading cause of preventable death in the US, killing more than 480,000 people per year. While Congress passed a bill banning most flavored cigarettes in 2009, it punted the issue of menthol cigarettes to the FDA. Now, more than 11 years later, the FDA's proposing regulations to ban menthol cigarettes (as well as flavored cigars) from the market. The process could take a year or more to finalize – and tobacco companies will likely challenge it. But the FDA says it's critical to take action because of health equity reasons.
Explain.
Menthol cigarettes can mask the harshness of smoking with its cooling effects. And tobacco companies market these cigarettes heavily to communities of color: about 85% of Black smokers use them compared to 30% of white smokers. And Black people are more likely to die from tobacco-related illnesses than white people. One study found that removing menthol cigarettes from the market could lead 230,000 Black Americans to quit.
The quest has been worth it
This is an issue the National Association for the Advancement of Colored People(NAACP) and medical experts have been ringing the alarm about for years. Now, the FDA is finally taking action that could help save countless lives. SOURCE
SPORT
The Weekend English Football Went Silent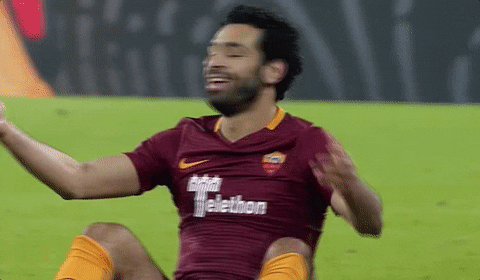 The Story
On a typical weekend, social media platforms light up with highlights, commentary, and reactions to a full slate of English football games. Last weekend was much quieter.
What's up?
The most powerful stakeholders in English football blacked out their social media accounts to raise awareness over racism and harassment online.
That's right!
These stakeholders included England's top men's and women's football leagues, governing agencies like FIFA and UEFA, and broadcasters Sky Sports and BT Sport. Other leagues, including English cricket, Premiership Rugby, and lawn tennis, also took part.
How bad is racism in football?
Online abuse is rampant in European soccer, where Black players and female analysts are often the subjects of a flood of racist and sexist messages. The anti-racism group Kick It Out reported a 42% rise in reports of discrimination within professional football last season.
And they brought the campign to social media?
In February, executives of England's top leagues sent a letter to Twitter CEO Jack Dorsey and Facebook CEO Mark Zuckerberg, asking them to take measures to stop the "relentless flow of racist and discriminatory messages" that breed on their platforms.
It's really a long time coming...
The social media blackout movement was sparked by former Arsenal star Thierry Henry, who deleted his social media accounts in March to take a stand against abuse. SOURCE
WHAT ELSE IS FRESH...
COVID-19 vaccines: Biden, Macron seek 1.8 billion doses for Africa, others

Insecurity: Nigeria, Chad, others spend $18.5bn on arms, hardware in 2020, says report

El-Rufai absent from The Platform after public outrage

Lekki shootings: Lagos to counter protesters' story with two expert witnesses

'They're our children' — Umahi says he's ready to dialogue with bandits

Kizz Daniel announces arrival of twins with partner
Buhari approves minimum wage for pensioners

Police continue VIP duties as bandits, terrorists kill over 269 in April

Unemployment: Labour ministry lied, our statistics accurate, says NBS

US announces priority appointments for student visa applicants

We'll report you to Pope, APC tells Mbaka

Palace Manager Corroborates Rohr's Opinion on Ebere Eze

Onuachu Makes History, Reaches 30 League Goals Mark

Presidency: Fr. Mbaka begged Buhari for contracts

FG issues shoot-at-sight order against Prisons' attackers, fleeing inmates
Inter MIlan clinch first Serie A title in 11 years as Juve's era of dominance comes to an end

Alleged terrorism: Our hands tied on Pantami, says Senate

NNPC under pressure as Bonny Light rises by 150% to $65 per barrel

Lagos locates 150-bed children's hospital near LAWMA refuse loading station

US to send vaccines to help other countries

'Self-driving' cars to be allowed on UK roads this year

Floyd Mayweather to fight YouTube star in exhibition bout

Brazil rejects Russia's Sputnik V COVID-19 vaccine
US top diplomat: China acting more 'repressively, aggressively'
Protests grow in South Korea over Japan's Fukushima water plan Italy plans new floor for 2,000-year-old Colosseum
PICKS OF THE DAY
SIMON KOLAWOLE: Mr President, Nigeria must not go down. The Cable

TIMELINE: From friends to foes – here's how Buhari and Mbaka fell out. The Cable
How CBN countered First Bank coup. The Nation

TIME's most influential companies of 2021. Time

Winners of Sony's 2021 photography competition. MyModernMet

How car chase scenes have evolved over the past century. YouTube
An Amputee's Story of Deceit. THIS DAY

Yahoo, the Destroyer. The Atlantic

DMX, Shock G, and the Plight of the Middle-Aged Rapper. The New Yorker

How to Think: The Skill You've Never Been Taught. FS Blog

THE NEW SCIENCE OF MOTHERHOOD. Smithsonian Magazine

Order & Freedom- A Conversation with Michele Gelfand. Sam Harris

How Humanity Gave Itself an Extra Life. New York Times
TODAY'S TRIVIA
In the first year of a US President's tenure, he gives a speech to Congress. What is this speech called?
A. State of the Union Address
B. Address to the Nation
C. Address to a Joint Session


QUESTION & ANSWER
QUORA QUESTION:
In all of world history, who was the most powerful person for their time?
Balaji Viswanathan
Genghiz Khan could be an obvious answer. He built the world's largest contiguous empire. However, one non-obvious answer you might not know is Emperor Ashoka. I have also considered other strong contenders such as Queen Victoria, Franklin D. Roosevelt, Alexander the Great and Qin Shi Huang of China. I could easily pick any of those 4. Since they are usually well known, I pick Ashoka.
I don't consider power purely through hard power (the power to murder & intimidate people) but also the soft power (the power to influence and get the best out of people). Ashoka was miles ahead on this metric than any other contender. Even in hard power, he was no pushover.
While Khan's empire of 11 million sq km is twice Ashoka's, most of the Genghiz Khan's territory was unmanned grasslands. Ashoka ruled over 44% of the world population with close to a half of world GDP of his time. While Genghiz Khan hardly had the time to rule any of the territories he captured, Ashoka happily ruled for close to half-a-century.
Besides leading in economy and number of subjects ruled, Ashoka also took a little known cult of Buddhism and turned it into world's fourth biggest faith. Ashoka's actions directly impacted more than three-quarters of the known world of his time - from Japan to Afghanistan. Asia was suddenly connected by this new faith and also pacified a lot.
Unlike Genghiz Khan, Ashoka quickly realized the folly of violence and impacted a big deal with his culture. For such a huge conquerer, there is hardly any evidence of complaint in any of the cultures he impacted. Even today, he is celebrated across Asia after 2300 years.
After 2300 years, the pillars of truth he left all over the subcontinent are still intact. SOURCE
TRIVIA ANSWER
In the first year of a US President's tenure, he gives a speech to Congress. What is this speech called?
C. Address to a Joint Session

In the first year of a presidency, this speech is called an "Address to a Joint Session," and in the second year and beyond it is known as the "State of the Union Address."
BESHEL'S CORNER
HUMANS OF THE INTERNET!
SHARE THE PRESS
Chances are you have some more friends who would enjoy Freshly Pressed as much as you do.
Use this referral link or share this link to them www.freshlypressed.ng/?r=