Good morning. Richard Hutchinson, considered the world's most premature baby -- who doctors gave "zero" chance of survival -- celebrating his first birthday as a bouncing baby boy.
Happy 1st Birthday, Richard! What an incredible survival story.
- - -
P.S. Rewards await you when you invite your friends to subscribe to Freshly Pressed. Try it: www.freshlypressed.ng/?r=. You currently have ‍referrals.
☕️QUICK BITES
United States. The U.S. Justice Department has taken down 36 Iranian and Iran-linked news websites accused of spreading disinformation. The move comes only one week after Ebrahim Raisi, a hard-line cleric, was elected President of Iran and amid international discussions to revive the 2015 nuclear deal.
Gabon. The country has received a $17M payment from the UN-backed Central African Forest Initiative for protecting its rainforest to capture carbon from the atmosphere. Nearly 90% of Gabon is covered by forest, which captures more carbon than the country emits. Rainforests are vital for absorbing the globe's climate-heating emissions.
Olympics. With Michael Phelps retired and Ryan Lochte failing to qualify for Tokyo, the U.S. swimming team is looking to debut a new generation of talent this Olympics. The U.S. will bring 11 teenagers to the games next month, the most since 1996. Among them is Lydia Jacoby, the phenom from Alaska who has already clocked personal bests that put her in the rankings among the world's greatest.
Afghanistan. U.S. intelligence agencies now believe that Afghanistan will fall to the Taliban as soon as 6 months after the American military completes its withdrawal. The intelligence community is said to be surprised at how quickly the Taliban is making gains with U.S. troops still in the process of leaving. Taliban forces have captured dozens of districts in northern Afghanistan over the last week, with Afghan troops surrendering en masse
ONTHISDAY
1607 Mentally ill Emperor Rudolf II signs Treaty of Lieben, giving up Austria, Hungary and Moravia

1975 After a prolonged liberation struggle against Portuguese colonial rulers, Mozambique becomes independent as People Republic of Mozambique

1996 Jay-Z releases his debut studio album "Beyond Reasonable Doubt" with Roc-A-Fella Records and Priority Records

2014 Luis Suárez is charged with biting at the 2014 FIFA World Cup
NIGERIA
Wheat-Squeezed by CBN for Dollars
The Story
Flour millers in Nigeria are turning to the street market for dollars to buy wheat after the central bank restricted the use of the U.S. currency to buy grain imports, according to the country's third-largest operator.

Does Nigeria not produce wheat?
Nigeria, Africa's largest buyer of wheat, lacks the capacity to produce the commodity, harvesting just 1% of the 4.7 million tons of the grain that it will consume this year, according to the U.S. Department of Agriculture. "The central bank is deliberately looking at ways of managing the import bill and the deployment of dollar reserves," said Honeywell Flour Mills Managing Director, Lanre Jaiyeola. "This means we have to look elsewhere for the shortfall", Jaiyeola added.

Impact On Nigerian Consumers
Most of the wheat is milled into flour for bakeries or used to produce pasta and other wheat-based foods like bread. Nigeria's flour millers — who need dollars to buy imports — used to source all of their foreign currency needs through the central bank, according to Jaiyeola. "This has gradually reduced to about single digits currently," he said. It's also more expensive and millers pass along the higher prices to consumers in the country where food inflation is already more than 20%.

Shouldn't they begin investing in improving local production?
That's right, alternative solutions are being sought to the challenge, but there are factors impeding how much can be done. The situation has forced flour producers to collaborate with domestic wheat growers to improve production and reduce some of the upward pressure on prices. However, banditry and frequent incidents of kidnapping in the food-producing north have hampered prospects of boosting output immediately. Efforts are on to boost local production to, in a year or more, meet about half of the county's wheat demand.

These changes have increased the confidence of farmers to invest in the sector as they now have improved access to the market, according to Salim Mohammed, president of the Wheat Farmers Association of Nigeria. "We are planning to cultivate 1.2 million hectares (3 million acres) this season and expect to produce 3.6 million tons, which is almost half the demand and supply gap," he said. SOURCE
AFRICA
Teeming to Rescue Mozambique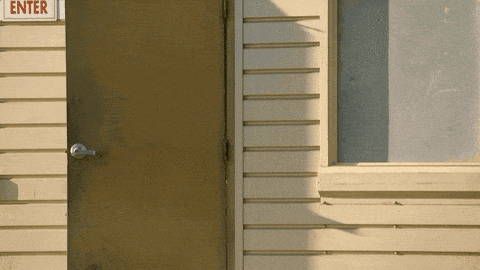 The Story
A southern African bloc of countries has agreed to deploy troops to Mozambique to help it tackle an escalating conflict that has over the past three-and-a-half years killed nearly 3,000 people and displaced almost 800,000.

Is this a response to a request for help?
Mozambique President Filipe Nyusi himself has historically been resistant to foreign boots on the ground. The standby force is part of a regional defence pact that allows military intervention to prevent the spread of conflict. The 16-member Southern African Development Community (SADC) bloc "approved" the deployment of the "SADC Standby Force in support of Mozambique to combat terrorism and acts of violent extremism in Cabo Delgado", the bloc's executive secretary, Stergomena Tax, said at the end of a one-day summit on Wednesday in Mozambique's capital, Maputo.

When is the deployment?
The communique after the meeting of the bloc's leaders provided no further details on how many troops would be involved, when they would be deployed or what their role would be, adding only that humanitarian aid must be channelled to those most in need. The decision brings to an end months of deliberation and disagreement among the bloc about what is needed to stem the violence. While some members, like South Africa, have pushed for military action, others were reportedly more reticent.

What's the conflict about?
Attacks by an armed group known locally as al-Shabab, whose origins, analysts say, are steeped in local political, religious and economic discontent, have steadily increased in the Cabo Delgado province since October 2017. The ISIL-linked fighters have ransacked towns and gained control of key roadways, destroying infrastructure and beheading civilians. In some cases, they have forced locals into their ranks or held them as sex slaves. Since August 2020, the fighters have been in control of the key port town of Mocimboa da Praia, while in March, they launched a coordinated assault on Palma town, killing dozens and forcing more than 67,000 to abandon their homes.

Mozambique's government has deployed thousands of soldiers to Cabo Delgado to combat the fighters, but analysts have long cautioned that Mozambique's army has historically been weak, poorly trained and underequipped. SOURCE
ASIA
Population Control Devastating For Minorities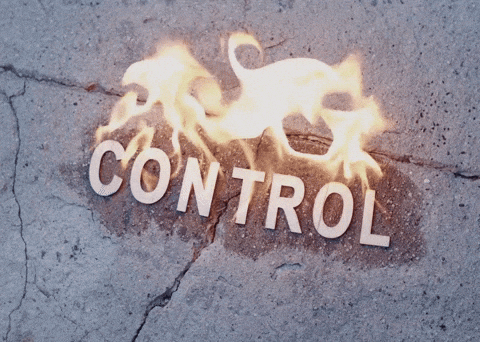 The Story
A new analysis by German researcher Adrian Zenz shows that Chinese birth control policies could cut between 2.6 to 4.5 million births among Uyghur and other ethnic minorities in southern Xinjiang within 20 years.

Thought China has relaxed its birth control policy?
While China has relaxed its birth control policy inorder to address the challenge of an ageing population, it is not extending this relaxation to minorities in the Xinjiang region. The report also includes previously-undisclosed research produced by Chinese academics and officials on Beijing's intent behind the birth control policies in Xinjiang, where official data shows birth-rates have already dropped by 48.7% between 2017 and 2019. Some western countries had questioned whether China's actions in Xinjiang amount to genocide.

What's in this new analysis?
Zenz's research is the first peer reviewed analysis of the long-term population impact of Beijing's multi-year crackdown in the western region. The policies include newly enforced birth limits on Uyghur and other mainly Muslim ethnic minorities, the transfers of workers to other regions, the internment of an estimated one million Uyghurs and other ethnic minorities in a network of camps, and even forced abortions and sterilizations.

What's China's reaction to this?
China's foreign ministry called Zenz's data "misleading," and full of lies that aren't "worth refuting." But experts in population analysis, birth prevention policies, and international human rights law said the analysis and conclusions were sound. The move to prevent births among Uyghur and other minorities is in sharp contrast with Beijing's announcement last week that married couples can now have three children. Plus, Islamic minorities face detention for exceeding birth quotas, rather than fines as elsewhere in China. SOURCE
ASIA
Taking Lunch Away from Hong Kong's Apple Daily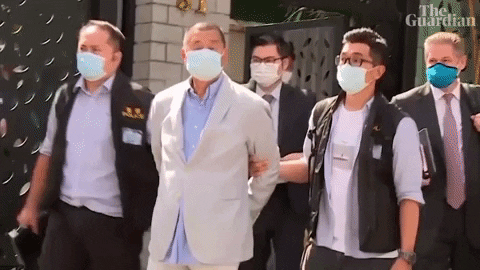 The Story
The Hong Kong pro-democracy tabloid, Apple Daily, said Monday that it may be forced to shut down by Saturday, according to the Hong Kong Free Press, a local online news service.

Why are they shutting down?
The government's latest moves against Apple Daily have left the newspaper without funds to pay staff and vendors, making it the most high-profile victim yet of Beijing's tightening grip on the city's once freewheeling press. Next Digital, Apple Daily's parent company, will reportedly make a final decision on whether to close the publication at a board meeting on Friday. "It's very clear that [Hong Kong] wants the Apple Daily to stop functioning," says Alfred Wu, associate professor at the Lee Kuan Yew School of Public Policy at the National University of Singapore, who deems Apple Daily's prospects of publishing again in Hong Kong as "very limited."

Are there any government actions that directly affect the tabloid?
The decision to potentially stop printing in the city comes five days after Hong Kong police raided Apple Daily offices and arrested five top editors and executives of Next Digital. On Thursday, 500 police officers sifted through the computers and notebooks of the newspaper's reporters. Hong Kong's Security Secretary John Lee justified the raid and arrests by saying the newspaper used its reporting as a tool to endanger national security. He declared Apple Daily offices a "crime scene." The episode was the second time that Hong Kong police have raided Apple Daily offices since Hong Kong adopted a new national security law last June.

Frozen Assets
After the raid, Apple Daily said it would "press on," and published 500,000 copies of its Friday paper, five times the amount it usually circulates. The paper also blasted authorities for the raid and arrests. Apple Daily livestreamed the raid from its own social media channels, but authorities' move to freeze Apple Daily's bank accounts leave the publication few options for remaining in business. Apple Daily reported over the weekend that authorities froze $2.3m worth of assets amid the Thursday raid, making it impossible for Next Digital to pay employee salaries or to accept payments from vendors.

Did the tabloid violate any laws?
Lai, a fashion mogul and billionaire, founded Apple Daily in 1995. The newspaper rose to prominence as a tabloid-style outlet, publishing celebrity gossip and stories on local scandals with a pro-democratic editorial bent. In recent years, Apple Daily has grown into the city's only prominent pro-democracy newspaper; it supported protesters who in 2019 stormed Hong Kong's streets to oppose Beijing's increasing influence in the city. The new law, first passed by a rubber-stamp parliament in Beijing, created a new national security office in Hong Kong tasked with stopping the crimes of terrorism, subversion, secession, and collusion with foreign forces.

Apple Daily said it plans to appeal the asset hold, but Hong Kong's Security Bureau told the Chinese nationalist tabloid, the Global Times, on Monday that freezing the accounts is "in line with the law" and accused the newspaper of engaging in "criminal activities." Wu argues that government moves against Apple Daily are certain to have a chilling effect on Hong Kong's media environment, as local publications become more cautious about publishing anti-government content. Critics, including the U.S. government, have said the new legislation has eroded freedoms in a city that is supposed to be self-governing. SOURCE
WHAT ELSE IS FRESH...
Again, Buhari embarks on medical trip to London

Gumi knocks Army as 200 killed in Zamfara despite Buhari's no-fly zone

Enough of comments emboldening bandits, Army warns Gumi

Soludo wins Anambra APGA governorship ticket
Nigerians suffer Shrinkflation as economic conditions worsen
Polaris Bank says it has returned NNPC's $300 million deposit

Tokyo 2020: Nigeria's badminton team qualifies first time in 12 years

SEC grants first fintech license to Chaka

John McAfee: antivirus entrepreneur found dead in Spanish prison

Morgan Stanley to bar unvaccinated staff and clients from New York office

BuzzFeed is close to a deal to go public via SPAC, per the WSJ.

Television Academy to allow Emmy winners to be recognized as "Performer" instead of "Actor" or "Actress"

Scientists are teaching drones to hunt down human screams


Derek Chauvin to be sentenced Friday for murder of George Floyd
Warren Buffet resigns from Bill and Melinda Gates Foundation
China moves to discipline 'crazy tutoring scene'
UK, Russia escalate war of words over Black Sea warship incident
'Pile of rubble': 1 dead, dozens missing in Miami condo collapse
US seizure of Iran-linked websites 'shortsighted', analysts say
Modi meets Kashmir leaders for first time since autonomy revoked
Afghan leaders to meet Biden at the White House
UEFA abolishes away goals rule as major Champions League and Europa League change announced

Spain probes death of antivirus software pioneer, McAfee
PICKS OF THE DAY
Inside Tokyo's Olympic Village. APNews

Every country's most popular superhero. MentalFloss

This startup aims to delay menopause by 15 years. Fortune
Words and Phrases to Avoid in a Difficult Conversation. HBR

Writing and Self Discovery. Creative Independence. TheCreativeIndependent

How 'Soft Fascination' Helps Restore Your Tired Brain. Elemental

Migration, Mobility and Modern Slavery in Africa. The Republic

Time To End The Toxic Culture of 'Fake It Till You Make It's. Fast Company

Earth Has a 27.5-Million-Year 'Heartbeat', But We Don't Know What Causes it. Science Alert
TODAY'S TRIVIA
The idea of democracy started with the
a. Romans
b. Persians
c. Greeks
d. Egyptians
QUESTION & ANSWER
QUORA QUESTION:
How did it become that two losers of the second World War, Germany and Japan are now the world's 3rd and 4th largest GDP? Germany dwarfs the UK and France, both countries that "won" and Japan has a larger GDP than all but one ally.
Brent Cooper
A big reason is the treatment of theses countries after the war. The Allies realized their mistake in WWI and did not want to repeat it.
They had the Marshall Plan in Europe to rebuild war stricken Europe and a three phase occupation policy in Japan to reform the government and economy and rebuild the economy. Both were given significant economic aid.
Another factor was the people of Germany and Japan. They have a history of industriousness, hardworking, prideful and innovative. That still remained. These were the same characteristics that led them to war. They were channeled toward rebuilding their country after the war.
Finally, there was the factor that many of the victors were spent by the end of the war. They did not receive aid. They had huge debts. Some of them were in decline before the war started and continued afterwards. SOURCE
TRIVIA ANSWER
The idea of democracy started with the
c. Greeks
BESHEL'S CORNER
HUMANS OF THE INTERNET!
SHARE THE PRESS
Chances are you have some more friends who would enjoy Freshly Pressed as much as you do.
Use this referral link or share this link to them www.freshlypressed.ng/?r=