Good morning. A 39-year-old British woman was diagnosed with "superfetation," the formation of a fetus while another fetus is already present in the uterus.
Yes, you can get pregnant while pregnant.
- - -
You currently have ‍referrals. You can get more referrals by sending them your personalized link: www.freshlypressed.ng/?r=
☕️QUICK BITES
Asia. The continent has a problem with air pollution. Last year, the 148 most polluted cities in the world were all in the Asia-Pacific region. It is among the largest, if not the largest, public health risks in the world -- even larger than smoking.
Olympics. Taking a knee during the Tokyo Olympics or lifting a fist in support of racial equality will be punished as the International Olympic Committee on Wednesday maintained its ban on athletes' protests inside stadiums, at ceremonies and on podiums.
United States. This week President Biden hosts a virtual summit on climate change, with attendance via Zoom. On the eve of the meeting, the EU announced a tentative climate deal putting the 27-nation bloc on a path to being "climate neutral" by 2050. The agreement has binding targets for carbon emissions.
South Korea. A court dismissed a lawsuit brought by a group of women who sought compensation from Japan for being forced to work in Japanese wartime brothels during the 1900s. Wednesday's ruling contradicted an earlier ruling that ordered Japan to compensate the victims. Japan has insisted in the past that all wartime compensation issues were settled by a 1965 treaty that normalized relations between the two nations.
ONTHISDAY
1827 Irish mathematician and astronomer William Rowan Hamilton presents his Theory of Systems of Rays

1984 AIDS-virus identified as HTLV-III (acquired immune deficiency syndrome)

2013 A 1% flash crash hits the US stock market after a news agency was hacked and claimed injury to President Obama

2019 Southampton striker Shane Long scores fastest goal in English Premier League history when he nets after 7.69 seconds in 1-1 draw at Watford

2019 World's first malaria vaccine, giving partial protection to children, begins in Malawi by the WHO
NIGERIA
Are you trying to undermine us?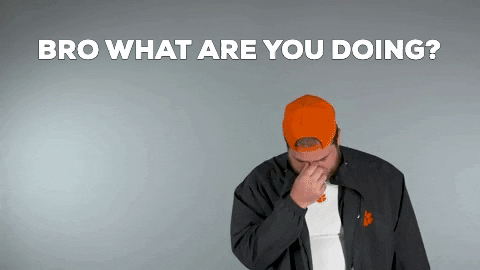 The Story
The federal government says the plan of the United Kingdom to grant asylum to "persecuted" members of the Indigenous People of Biafra (IPOB) undermines Nigeria's security.

Does the UK really have such plan?
According to a report by The Cable, UK Visas and Immigration (UKVI) had released new guidelines on how to treat asylum applications by members of Biafran secessionist groups. In the guidelines, asylum is to be granted to "persecuted" members of the proscribed IPOB and the Movement for the Actualisation of the Sovereign State of Biafra (MASSOB).

How does it undermine Nigeria's security?
Commenting on the development at a forum organised by the News Agency of Nigeria on Tuesday, Information and Culture Minister Lai Mohammed said the decision amounts to sabotaging the fight against terrorism. Mohammed said the decision is unacceptable and disrespectful to Nigeria. "Let me say straight away that this issue is within the purview of the honourable minister of foreign affairs and I am sure he will handle it appropriately," he said.

"But as the spokesman for the Federal Government of Nigeria, I will say that if indeed the report that the UK will grant asylum to supposedly persecuted IPOB and MASSOB members is true, then something is wrong somewhere. Against the background of the fact that IPOB is not only proscribed but also designated as a terrorist organisation here in Nigeria, the UK's decision is disrespectful of Nigeria as a nation", Mohammed added.

Any word from the UK on this?
In response to the FG's position, the United Kingdom has said that it has a proud history of providing protection to those who need it, in accordance with its international obligations under the Refugee Convention and European Convention on Human Rights. "All asylum and human rights claims from Nigerian nationals are carefully considered on their individual merits in accordance with our international obligations", the UK said. SOURCE
AFRICA
The Story
Prohibition didn't work so well for the US 100 years ago. But it seems like it may have had some silver linings for South Africa.

What are you talking about?
Last year, in addition to other measures to stop the spread of Covid-19, South Africa banned booze to keep people from gathering. Residents couldn't go to a bar, order a glass of wine at a restaurant, or even buy beer at the store. Unsurprisingly, the ban was quite unpopular.

What effects did it have?
Also unsurprisingly, its impact was beyond helping to reduce the spread of Covid-19, it also helped in the care for Covid-19 patients. Emergency rooms were empty, with no alcohol-related accidents, leaving more much-needed hospital beds for Covid-19 patients. But the ban is also creating a national reckoning around alcohol in a country that loves -- or loved -- its booze.

How?
Beyond just drunken accidents, the alcohol ban has created a dramatic decrease in all trauma-related hospitalizations. Fewer people are getting into violent fights. Fewer people are ending up in the ICU. Because of the positive health outcomes, Parliament is discussing possible permanent changes to South Africa's alcohol policy -- including raising the drinking age to 21, banning advertising, and making it illegal to have even one drink before driving.

"I won't say that South Africans have a drinking problem. South Africans could possibly have a discipline problem," said William Goliath, who owns a bar and a liquor store, a business he said the ban nearly killed. Health professionals, however, insist that the ban has had a significant positive impact. "It sort of removed the band-aid and it showed the wound for what it is, and everybody saw it and we are now in a state of acknowledging that this is a problem," says Dr. Muzzammil Ismail. SOURCE
AFRICA
They played the 'unlooking' game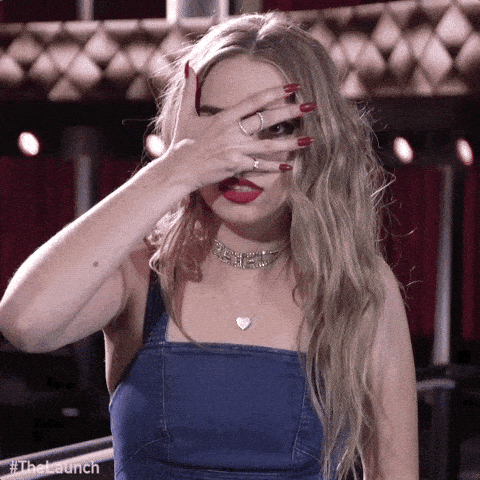 The Story
France was aware that a genocide was being prepared in Rwanda ahead of the 1994 killings and the French government bore significant responsibility for enabling it, the Rwandan government said in a report published on Monday.

Has France responded to this?
Between April and July of 1994, some 800,000 people were slaughtered, mainly from the ethnic Tutsi minority but also some Hutus. Ever since the genocide, critics of France's role have said that then-President Francois Mitterrand failed to prevent the massacres or even supported the Hutu-led government that orchestrated the killings. "The message of the Rwandan Foreign Affairs Minister today is a key step in getting our two countries closer," a French presidential advisor told reporters on Monday in response to the Rwandan report.

Is that an admission by the French?
Rwanda's report comes on the heels of a similar report by the French commission released in March which said France had been blinded by its colonial attitude to Africa to events leading up to the genocide and consequently bore "serious and overwhelming" responsibility. The commission, however, cleared France of complicity in the genocide.

How's that, if it said the French bore 'overwhelming responsibility'?
The Rwandan report said while in the end the responsibility lay in those who actually carried out the genocide, the French government helped establish the institutions they eventually used to carry out the killings. Early this month, France said it will open the Rwanda archives of former French President Francois Mitterrand, as part of an effort to better understand the European country's role in the African country during the genocide.

"The French Government bears significant responsibility for enabling a foreseeable genocide," the Rwandan government wrote in its report published on its main website. The report was drafted by Robert F. Muse and the Washington, D.C., law firm Levy Firestone Muse LLP, which was hired by Rwanda to investigate France's role in connection with the genocide. SOURCE
EUROPE
No Greenlight yet for Germany's Green Party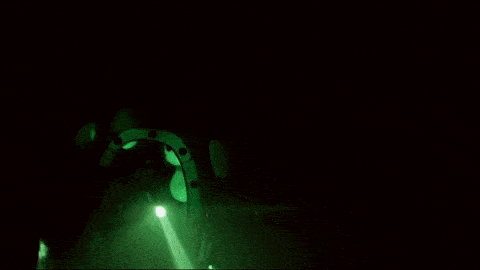 The Story
Germany's Green Party has selected a 40-year-old woman with degrees in economics and public international law to be their candidate to succeed Angela Merkel as Chancellor, in the election scheduled for September 26.

Who's this candidate?
Annalena Baerbock has been a member of the Green Party since 2005 and a member of the Bundestag since 2013. Between 2013 and 2017, she was a spokesperson for climate change as part of the Green Parliamentary Group, and a deputy member of the Committee on Economic Affairs and Energy. Baerbock's style and analytical approach are said to be similar to Merkel's.

What are her chances of being victorious?
The Green Party started as a protest movement and an opposition party. For many years it was divided into left and right wings, and while that hasn't completely changed, the party's popularity has grown along with its professionalism as more and more voters turn to climate-related topics. Baerbock and Robert Habeck are co-leaders, and appear to have united party members like no other prior leadership team. Polls show the party is just a few percentage points behind Merkel's own CDU party.

What are her policy goals if elected Chancellor?
The Greens envision restructuring Germany's economic model into a social-ecological system by pushing green technologies, exiting coal energy by 2030, and banning cars with combustion engines from roadways by 2030. But not all Germans are in support of these plans. A BDI statement released last March expressed concern about costs: "The restructuring of the society will be very expensive for the economy and the society itself; we would need a much more growth-friendly policy approach after the pandemic for Germany".

Is BDI another party?
BDI is the leading organization of German industry and industry-related service providers, representing 39 industry associations and more than 100,000 companies with some 8 million employees. But the Greens have a plan to finance their program. It involves supporting relaxation of the so-called debt brake, which would enable Germany to raise more funds on public markets, along with raising taxes on the wealthy.

They are also pushing for a 500B euro fund over 10 years to finance this climate transition. A spokesman for Teneo, the global public relations and advisory company, noted: "This is clever political marketing directed at liberal middle-class voters." September's election will tell what role the Green Party will be able to play in the next government. SOURCE
WHAT ELSE IS FRESH...
We stand by Pantami, says Presidency

No amount of Buhari's inducement will stop Biafra, IPOB boasts

Finaly, Okowa mourns Olu of Warri, endorses monarch-elect

Eagles star Wilfred Ndidi calls out DSTV over unauthorised advert
No money was printed to shore up March allocation ― NEC

Reps reject legislation to reduce cases getting to Supreme Court

Proposed database for cows by Senate sparks outrage
Buhari-led FEC ignores public outcry on Pantami

Reps condemn acceptance fees varsities, others impose on admission seekers

Insecurity: IGP laments inadequate resources, seeks special fund for operations

Soldiers flee as gunmen overrun Niger military camp, cart away vehicle

Knocked-down tractors: Experts worry as Senate approves fresh $1.5bn, €995m loans

Putin warns of tough Russian action if West crosses 'red line'
India sees world record daily COVID cases for second straight day
Turkey: Crypto exchange CEO flees country as probe is launched
Algerian scholar gets three years in jail for 'offending Islam'
PICKS OF THE DAY
Common remote job hunting mistakes. Fast Company

This snake has been selectively bred to smile at you. NYPost

Research Shows 98% of Conversations Don't End When We Want Them To. ScienceAlert


Who are Chad's FACT rebels and what are their goals? Aljazeera

The history of police killing children in America. Vox

How Deby's death will affect the Sahel and beyond. Al Jazeera

Enjoy Your Life. The Republic

Benjamin Franklin on how to be a nice, likable person. Big Think

A historian identifies the worst year in human History: A Harvard professor's study discovers the worst year to be alive. Big Think

The Mother of All Accidents. Naulitus
TODAY'S TRIVIA
Who said "it is far safer to be feared than loved"?
a.Niccolo Machiavelli
b. Isaac Newton
c. Abraham Lincoln
QUESTION & ANSWER
QUORA QUESTION:
Why not make the cap for presidential terms 12 years instead of 8?
Mihai Pantis
Because of one man. Franklin Delano Roosevelt.
He began serving as president in 1933 and was still president until his death in 1945.
During his presidency, many people felt he had gained too much power. For example, he tried and almost succeeded in adding more Supreme Court justices who would support virtually anything he wanted to do. It would have effectively made him a dictator.
Much criticism was also made that the government did indeed take control of much of the civilian economy as a result of the New Deal and WWII. Democrats had control of Congress for most of his tenure, so they supported almost anything the FDR wanted to do. The only thing holding back some of his agendas was the Supreme Court, and if he had managed to stack it, he would in fact have been a dictator, as many people are now considering Vladimir Putin.
He was the only president to have served more than two terms. George Washington believed that a president could become too powerful if he had more than two terms. After the death of Franklin Delano Roosevelt, a constitutional amendment was passed to prevent a president from serving more than two terms and gaining enough power to become a dictator. SOURCE
TRIVIA ANSWER
Who said "it is far safer to be feared than loved"?
a.Niccolo Machiavelli
BESHEL'S ACROSTIC
HUMANS OF THE INTERNET!
SHARE THE PRESS
Chances are you have some more friends who would enjoy Freshly Pressed as much as you do.
Use this referral link or share this link to them www.freshlypressed.ng/?r=