Good morning. Lionel Messi's leaked contract was published by the Spanish paper El Mundo, and it's...astonishing. The deal the soccer star signed with FC Barcelona in 2017 works out to $674 million over four years.
Who knows how much Barcelona will make from this to give out this much?!
- - -
P.S. Was this forwarded to you? Sign up here.
☕️QUICK BITES
Taiwan. Taiwan's economy outgrew China in 2020 for the first time since 1990. The growth is due primarily to the increasing demand for semiconductors caused by mobile phone and laptop sales.
Australia. Australia's government isn't backing down after Google threatened to leave the country over a new law requiring payments to news publishers. Microsoft is "pretty confident" that its Bing search engine could fill a Google-shaped gap, said Prime Minister Scott Morrison.
European Union. AstraZeneca will deliver 9 million more doses of its vaccine to the EU this quarter than it was promising a week ago. The new target of 40 million doses is still around half what it originally said it would deliver, but it's an improvement on the number that sparked an unholy row between the EU and the U.K.
India. Indian farmers taking part in ongoing protest against new agriculture laws began a hunger strike Saturday. Upwards of 10,000 farmers have camped on the edge of New Delhi since November, seeking the repeal of laws passed that favor large agribusiness and corporations, minimizing earnings of many low-income farmers.
‍RECOMMENDED
‍
There is so much noise about Cryptocurrency on social media these days, and with it comes a lot of scams.
This Masterclass is an attempt to sieve the wheat from the chaff and give you insights on the opportunities as well as the dangers inherent in this asset class.
Join us on Saturday at 3:30 for a complete breakdown of this often-complex asset class.
Register here: https://link.medium.com/z72MGXppwdb
‍#ONTHISDAY
1863 Samuel Clemens first uses the pen name Mark Twain in a Virginia City newspaper, the "Territorial Enterprise".
1903 Frederick Lugard occupies Kano West Africa.
1928 Paleoanthropologist Davidson Black reports his findings on the ancient human fossils found at Zhoukoudian, China in the journal Nature and declares them to be a new species he names 'Sinanthropus pekinensis' (now known as 'Homo erectus').
1960 British Prime Minister Harold Macmillan makes his famous "wind of change" speech in Africa, against the apartheid regime, angering South African politicians.
2019 Pope Francis arrives in Abu Dhabi, United Arab Emirates, on the first ever papal visit to the Arabian peninsula.
ECONOMY
Budget delay muddles Abuja's vaccine strategy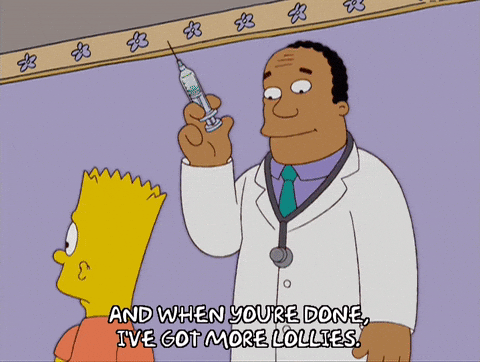 The Story
The Federal Ministry of Health has yet to submit a budget proposal to the National Assembly for the procurement of COVID-19 vaccines — over one month after the legislative arm of government asked the ministry to do so.

What was their plan for the vaccine?
Fears have already been expressed over how the delay may affect the procurement of the much-awaited vaccines. The Minister of Health, Osagie Ehanire, had on 22 December 2020 told the Senate that the FG would need about N400 billion to vaccinate 70% of Nigeria's population. The Senate leadership subsequently asked Dr Ehanire to draft a budget while they promised to give it quick consideration.

So why haven't they presented the budget?
The Punch quoted Minister of State for Health, Dr Olorunnimbe Mamora, as saying that the calculations were still being done, hence the delay in the submission of the budget. Dr Mamora said, "Yes, the funds are available not because there is no will. We have a commitment from President Buhari himself but we still have to make the budgetary proposal available to the National Assembly as a form of supplementary budget and we have the commitment of the National Assembly to grant the request".

But how long will they take to do the calculation?
From the Minister's statement, calculation is only a part of the reasons for the delay, as there are other factors being considered. "The proposal is not yet ready because we want to be sure that it is well put together so that we don't go back and forth. The second issue is deciding which vaccines to go for because there are many vaccines in the market and we want to obtain the one that will be suitable for our own situation in terms of storage and cost", he said. SOURCE
ENVIRONMENT
Nigerian farmers hail Shell ruling, but future remains uncertain
Image Source: Aljazeera
The Story
Farmers in Nigeria's Niger Delta region can now breathe a sigh of relief as lady justice finally ruled in their favour in a 13year legal tussle.

Legal tussle with whom?
On Friday, the Court of Appeal in The Hague, Netherlands, ruled that Shell's Nigerian subsidiary, the Shell Petroleum Development Company of Nigeria (SPDC), was at fault for environmental degradation caused by pipeline leaks in the villages of Oruma and Goi in the Niger Delta region. The Dutch court has ordered the Nigerian arm of the British-Dutch company to pay yet-to-be-decided compensation to the affected villages.

Why did it take so long?
In 2008, four farmers from the villages of Oruma, Goi, and Ikot Ada Udo received backing from an environmental campaign group, Friends of the Earth Netherlands, to file lawsuits against Shell in a Dutch court over oil spills related to the SPDC between 2004 and 2007. The court, however, ruled against the plaintiffs in 2013, according to Oguru, an 80-year-old farmer and one of the plaintiffs from Oruma village.

Why, and what has changed now?
SPDC and other oil companies often blame oil leaks on sabotage. Under Nigerian law, applied in the Dutch civil case, the company is not liable if the leaks were the result of sabotage. But following an appeal, the court found it could not establish "beyond a reasonable doubt" that saboteurs were to blame for leaks that spewed oil over an area of a total of about 60 football pitches in Oruma and Goi.

How did the company react to this latest judgement?
Shell said it was dismayed by Friday's ruling as it believes the spills were caused by sabotage. "We are … disappointed that this court has made a different finding on the cause of these spills and in its finding that SPDC is liable," the company said in a statement. "Like all Shell-operated ventures globally, we are committed to operating safely and protecting the local environment", Shell said.

Nnimmo Bassey, a Nigerian environmental activist, has dismissed the company's sabotage argument, as he said sabotage had been ruled out in many instances of oil pollution in the Niger Delta. "Saying the spill was caused by sabotage was a formula for escaping responsibility, which has to be debunked," he said. SOURCE
INTERNATIONAL
Image Source: Time
The Story
Myanmar military has overthrown the democratically-elected government of San Suu Kyi.

A Coup d'etat!
The army has arrested Suu Kyi and other leaders of the ruling National League for Democracy (NLD), and officials have imposed a state of emergency for one year. A military junta stated that from now on, General Min Aung Hlaing will be in charge of the country. Aung Hlaing said that there will be a democratic election to choose a new government but did not provide a timeline.

What led to the Coup?
Suu Kyi won office in a 2015 election that followed decades of military rule. Suu Kyi, who spent more than 15 years under house arrest before becoming president, won a second five-year term in a November 8 election, while her party, the NLD, won control of the parliament. The military-backed opposition claimed that the election was rigged but their complaints were rejected by an electoral commission.

How did people react to the Coup?
Supporters of the military celebrated the coup, parading through Yangon in pickup trucks and waving national flags. "Today is the day that people are happy," one nationalist monk told a crowd in a video published on Facebook. On the other hand, democracy activists and NLD voters were horrified and angry. Four youth groups condemned the coup in statements and pledged to "stand with the people" but did not announce specific action. "Our country was a bird that was just learning to fly. Now the army broke our wings," student activist Si Thu Tun said.

The U.N., EU, U.K., India, and Australia are among the many countries and institutions that condemned the coup on Monday. The U.S. Secretary of State, Antony Blinken, said that the Myanmar military "must reverse these actions immediately." Although Suu Kyi remains popular in her home country, the Nobel Prize laureate saw her international reputation tarnished in recent years after a brutal military crackdown on the Rohingya Muslim minority. In a pre-written statement, Suu Kyi urged her supporters to protest against the coup. SOURCE
ANIMALS
What's All The Buzz About Bee-Killing Pesticides?
Image Source: BBC
The Story
Honey bees are the world's most important single species of pollinators in natural ecosystems, and their importance to agriculture cannot be overstated.

What's the news?
In the early 2000s, scientists began sounding the alarm on the decline in the honey bee population; after extensive studies, it was shown that neonicotinoid pesticides harm both wild bees and honeybees. If these honeybees go extinct, the effect on the world will be grave. They are critical pollinators, pollinating 70 of the around 100 crop species that feed 90% of the world. Honey bees are responsible for $30 billion a year in crops.

Europe and the US took notice.
In 2013, concern over the declining bee population led the EU and a few neighboring countries to restrict the use of certain neonicotinoids. Continued damage to bee colonies caused by any use of neonicotinoid pesticides led the EU to totally ban all outdoor use of these pesticides in 2018. In the US, environmental groups filed lawsuits and in 2014 the Obama administration issued a blanket ban against the use of neonicotinoids on National Wildlife Refuges.

Conflicting government policies.
In 2015, the Ninth Circuit Court of Appeals ruled against the EPA in a decision that concluded the bee-killing pesticide sulfoxaflor could not be used in the US. But in 2018, President Trump reversed the ban on bee-killing pesticides in National Wildlife Refuges, and in 2019 Trump's EPA allowed sulfoxaflor back on the market. Post-Brexit, when the UK was no longer part of the EU bloc, the British government approved the use of one neonicotinoid to stave off "potential danger" to the sugar beet crop from a virus spread by aphids.

Now Wildlife Trusts has advised Britain's environmental secretary it will take legal action challenging that decision. The charity again cited numerous large-scale field trials showing the harm neonicotinoids do to pollinators and aquatic life. If the decline in the bee population is not controlled, we may lose all the plants that bees pollinate, all of the animals that eat those plants and so on up the food chain. Which means a world without bees could struggle to sustain the global human population of 7 billion. SOURCE
WHAT ELSE IS FRESH...
COVID-19: Nobody is safe until everyone is vaccinated, says SGF.
First Oyo, now Ogun… Sunday Igboho vows to flush out herdsmen from Yorubaland.
CCECC connects Lagos-Ibadan rail to Apapa Ports.
FG committing suicide by selling assets to fund budget— Peter Obi.

Seplat, NGC raise $260m to complete Imo gas project.
FG begins sale of Diezani's jewellry, Badeh's house, other forfeited assets.

Biafra: 'Dragon Flag has been raised' – Kanu reveals ESN plans for herdsmen, warns Orji Kalu.

Police summon Ogun hotelier over CCTV cameras uncovered in rooms.
Banks' non-performing loans rise to N1.5tn.
FG extends NIN-SIM linkage by eight weeks.
PTF declares Kogi 'high risk' for COVID-19, warns against visiting state.
EU approved AstraZeneca's vaccine for adult use.

Google salvaged Robinhood's one-star rating by deleting nearly 100,000 negative reviews.

Vietnam retains top leader for third term.


Professor Avi Loeb: 'It would be arrogant to think we're alone in the universe'.

Couple Forced to Adopt Their Own Children After a Surrogate Pregnancy.

Silver prices surge to eight-year high after rumors it's the next "meme" trade.

India cuts internet around capital in the midst of farmer protests.

Facebook pushes back against Apple's privacy change.

Nike unveiled its first "hands-free" shoe.
PICKS OF THE DAY
Tony Momoh, the staunch Buharist and journalism champion who ditched his birth name for Enahoro's. The Cable
Do you drink bottled water? Read this. Guardian

How to spend money to maximize your happiness. PopSci

Twenty then-and-now photos showing how much the world has changed. Demilked

The North Carolina Kid Who Cracked YouTube's Secret Code. Bloomberg

The Backstories Behind Your Favorite Christmas Songs. Pocket Collections
How To Craft Compelling Slides For Zoom Presentations. Forbes
The gangster, the general and the Prime Minister of Bangladesh. Al jazeera

The Best Way to Start a Business Isn't With Finances ... It's With Your Own Frustration. Entrepreneur

The history of shorting stocks is 400 years old. Quartz

The global crisis that changed fashion forever—and gave women pockets. Fast Company

The Case of the Serial Sperm Donor - One man, hundreds of children and a burning question: Why. The NY Times

Changed By A Pandemic? Three ways COVID-19 may be altering perspectives on money in Nigeria. Kuda

The Science of Reasoning With Unreasonable People. The NY Times
TODAY'S TRIVIA
Riddle
Before Mt. Everest was discovered, what was the highest mountain in the world?
QUESTION & ANSWER
QUORA QUESTION:
Who do you think is or was the most bizarre person in the world?
Ciaran Love
George Gordon Byron, also known as Lord Byron.
He was born in 1788, and was a baron with an INSANE amount of money aged only 10.
Byron had a great interest in poetry. He liked using poetry as a way to say whatever he liked, without being held accountable.
He even used poetry as an elaborate revenge mechanism - a method of insulting and mocking other poets, sometimes even claiming that they only got published because they paid someone off.
Byron attended the University of Cambridge. When Byron was told that dogs weren't allowed in the rooms, he went and adopted a pet bear.
‍A few years later, Byron published some books and became quite famous in London. He re-connected with his long lost half-sister, who he couldn't keep his hands off of. This led to his wife divorcing him soon after their marriage, deeming Byron insane.
Byron was actually present in Percy Shelley's Switzerland home when Mary Shelley finished writing Frankenstein.
In 1816, Byron moved to Italy, where he taught himself Armenian, and rewrote the Bible with what he thought were better stories.
And perhaps most weirdly, Byron allowed five peacocks, two guinea hens and an Egyptian crane to freely roam his home in Ravenna.
A sudden illness ended Byron's life at just 36, and weird is definitely the best word to describe his life. SOURCE
TRIVIA ANSWER
Riddle Answer

Mt. Everest
(Got ya! ?)
BESHEL's CORNER
SHARE THE PRESS
Chances are you have some more friends who would enjoy Freshly Pressed as much as you do.
Use this referral link or share this link to them www.freshlypressed.ng/?r=