Good morning. A LONG ONE: A woman in eastern China was reunited with her long-lost daughter after it was discovered that she was marrying the woman's adopted son.
During her son's wedding, a woman identified as Xi noticed a birthmark on her daughter-in-law-to-be's hand. She realized it was the same birthmark that her own daughter, who had gone missing years before, had on her hand. She approached the bride's parents, who confirmed that their daughter had been adopted. She had apparently been found on a roadside by her adoptive parents.
Fortunately, the groom was also adopted, so the wedding was able to proceed as planned.
A fortunate stroke of serendipity.
- - -
P.S.: You currently have ‍referrals. Our referral promo to get Malcolm Gladwell's Outlier ends today. If you think you got 15 signups and we have not gotten across to you, reply this email. Here is your link to invote more people: www.freshlypressed.ng/?r=.
☕️QUICK BITES
Northern Ireland. The country has been rocked by a week of rioting in loyalist areas that has left approximately 50 police officers injured. The violence stems from lingering tensions over Brexit.
United Kingdom. Queen Elizabeth's husband, Prince Philip, dies at 99. Buckingham Palace announced on Friday that the Duke of Edinburgh, who married the then 21-year-old Princess Elizabeth in 1947, "passed away peacefully this morning at Windsor Castle".
Hip Hop. Rapper DMX has died less than a week after having a heart attack and being placed on life support, his family said. He was 50 years old. He was best known for hits like 1999's "Party Up (Up In Here)" and 2003's "X Gon' Give It to Ya," which appeared on the soundtrack to the film "Cradle 2 the Grave," starring the rapper and Jet Li.
United States. Treasury Department has proposed to 135 countries a new taxation system for large international corporations. The plan, obtained by the Financial Times, bases the tax on a company's local revenue proceeds. Such an approach will enable the U.S. to collect funds from its largest corporations without incentivizing them to relocate to low-tax jurisdictions.
RATE US!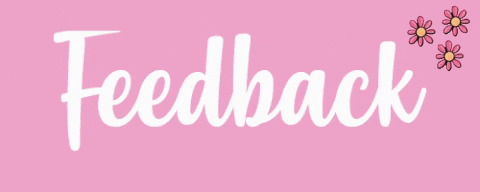 It's that time of the year again where we ask you: what do you think of the TechCabal Daily? This is the perfect oppor.tunity to rate our work and specifically tell us how we can make your favorite newsletter better.
Enough said, tell us what you think here! ??
ONTHISDAY
1861 Fort Sumter in South Carolina is attacked by the Confederacy, beginning the American Civil War
1945 US President Franklin D. Roosevelt dies in office and Vice President Harry Truman is sworn in as 33rd US President
1946 Syria gains independence from France
1951 Israeli Knesset officially designates April 13 as Holocaust Day
1988 Harvard University patents a genetically engineered mouse (1st for animal life)
1990 1st meeting of East German democratically elected parliament, acknowledges responsibility for the Holocaust and asks for forgiveness
SECURITY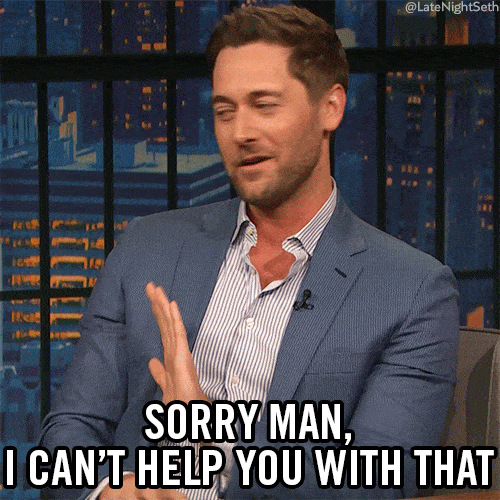 The Story
Amidst worsening insecurity and other violent crimes, the hopes of getting the US to help in Nigeria's efforts against terror may have been dashed.

How?
John Campbell, a former US ambassador to Nigeria, says it is unlikely for Nigeria to get technical and financial support from the US in its war against terror until the country addresses alleged human rights abuses by security forces. Campbell made the comment at the maiden edition of Grow Nigeria Conversation themed: 'Reversing the Flourishing Economy of Kidnapping and Banditry: Immediate & long-term solutions'.

Were there any efforts by the Nigerian government to get help from the US?
President Muhammadu Buhari had said Nigeria would be looking forward to the support of a Joe Biden-led United States in the war against terrorism. However, Amnesty International and other organisations have indicted the military of abuses under Nigerian and international laws in the course of its operations.

Is that Campbell's opinion or that of the US government?
Campbell said US laws strictly prohibit the American government from providing technical expertise to security forces accused of human rights violations. According to him, the allegations pose "a huge barrier to a more cordial relationship between the US and the Nigerian security forces". "The Nigerian government has to do its best to restore public confidence in the security forces, especially the police," Campbell said. SOURCE
AFRICA
African Union says No to AstraZeneca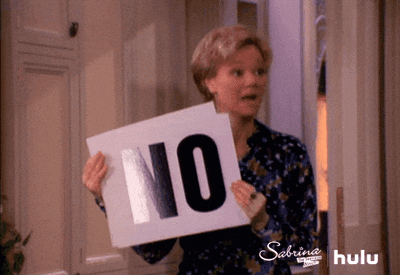 The Story
The African Union's disease control body said it has dropped plans to secure AstraZeneca Covid-19 vaccines for its members from the Serum Institute of India, the world's biggest vaccine supplier, amid global shortfalls of the shot.

Tell me!
The announcement is another blow to AstraZeneca, which has touted its shot as the vaccine for the world because it is the cheapest and easiest to store and transport, making it well suited to the needs of developing countries. It comes the day after European and British medicine regulators said they had found possible links between the vaccine and rare cases of brain blood clots, while nonetheless reaffirming its importance in protecting people.

Is that why the AU cancelled its procurement?
John Nkengasong, head of the Africa Centres for Disease Control and Prevention (Africa CDC), said the possible link had nothing to do with the AU's decision and reiterated his recommendation that 'the benefits of receiving the vaccine outweighs the fears'. African countries will still receive AstraZeneca shots through the global vaccine-sharing facility, COVAX.

Are they now relying solely on COVAX?
No, there is said to be a plan for an alternative to the AstraZeneca vaccine. Nkengasong said the AU had shifted its efforts to securing doses from Johnson & Johnson, citing a deal announced last week to supply the continent with up to 400 million doses of its vaccine beginning in the third quarter. He said the main reason was to avoid duplicating efforts by the World Health Organisation-backed COVAX facility.

AstraZeneca makes up the vast majority of doses that African nations expect to receive through COVAX, which aims to deliver 600 million shots to some 40 African countries this year, enough to vaccinate 20% of their populations. Africa is far behind nations such as Israel and the United States in its vaccination rollout. As of Thursday, some 12.9 million doses had been administered on the continent of 1.3B people, according to the Africa CDC. SOURCE
INTERNATIONAL
The Arctic Is Heating Up... In More Ways Than One
The Story
For the past few years, a lot of the public's attention has been focused on what Iran, China, and North Korea are up to. Meanwhile, Russia has been quietly, but decidedly, amassing unprecedented military might in the Arctic, where the walls of sheet ice that were a natural defense along Russia's northern coastline are melting at an unanticipated pace.

How did it get in the news?
Satellite images over the past five years show the slow and methodical strengthening of airfields and bases inside Russian territory at several locations along its Arctic coast. "Russia is refurbishing Soviet-era airfields and radar installations, constructing new ports and search-and-rescue centers, and building up its fleet of nuclear- and conventionally-powered icebreakers," said Lt. Col. Thomas Campbell, a Pentagon spokesman.

What will Russia achieve from this?
US officials view these moves as Moscow's apparent bid to influence the "Northern Sea Route" -- a shipping lane that runs from between Norway and Alaska, along Russia's northern coast, across to the North Atlantic. The 'NSR' could cut in half the time it currently takes shipping containers to reach Europe from Asia via the Suez Canal. "It is also expanding its network of air and coastal defense missile systems, thus strengthening its anti-access and area-denial capabilities over key portions of the Arctic," Campbell added.

So this is not just about trade?
It is Russia's newest high-tech weaponry -- regularly tested in the Arctic area -- that most concerns Western officials and weapons experts. The Poseidon 2M39 torpedo is a "super weapon," an unmanned stealth torpedo powered by a nuclear reactor and designed to run on the seafloor, thereby allowing it to sneak past a country's coastal defenses. The device is intended to deliver a warhead of multiple megatons, causing radioactive waves that would render swathes of the target coastline uninhabitable for decades. The 'Tsirkon' is an anti-ship hypersonic cruise missile. Both are part of a new generation of weapons pledged by President Vladimir Putin in 2018.

Accompanying Russia's military bases are underground storage facilities, likely for the Poseidon, the Tsirkon, and other new high-tech weapons. Hardware in the High North area includes bombers and MiG31BM jets, as well as new radar systems close to Alaska's coast. "There's clearly a military challenge from the Russians in the Arctic," a senior State Department official noted. "That has implications for the United States and its allies, not least because it creates the capacity to project power up to the North Atlantic." SOURCE
INTERNATIONAL
The Story
Parkinson's disease is the fastest-growing neurological disorder in the world, and the US is experiencing an explosion of cases.

How serious is this?
In the last decade, the number of Parkinson's cases in America has increased 35%, and a neurologist at the University of Rochester Medical Center thinks over the next 25 years it will double again. Asked about the future of Parkinson's disease in the US, Dr Ray Dorsey, who believes a Parkinson's epidemic is on the horizon, said "we're on the tip of a very, very large iceberg." Most cases of the disease are considered idiopathic -- without a clear cause.

You mean it's not been linked to anything?
Several studies point to a link between Parkinson's and workplace exposure to trichloroethylene (TCE), a chemical compound used in industrial degreasing, dry-cleaning, and household products like some shoe polishes and carpet cleaners. TCE is a carcinogen already linked to renal cell carcinoma, cancers of the cervix, liver, biliary passages, lymphatic system and male breast tissue, fetal cardiac defects, and more.

What are experts suggesting as control?
The US Labor Department issued guidance on TCE saying exposures to carbon disulfide (CS2) and TCE are presumed to "cause, contribute or aggravate Parkinsonism." Researcher Briana de Miranda says policy and effective government intervention are crucial when it comes to testing, monitoring and remediating TCE contaminated sites, and that it's important to raise awareness of TCE's role in surging rates of Parkinson's.

What are the authorities doing about it?
While some countries heavily regulate TCE, like in the EU where its use is banned without special authorization, it is estimated that 250m lb of the chemical are still used annually in the US, and that in 2017, more than 2m lb of it was released into the environment from industrial sites, contaminating air, soil and water. In May 2020, Minnesota became the first state to ban TCE; New York followed suit last December, as should more states, especially as federal action on the issue has lagged. SOURCE
WHAT ELSE IS FRESH...
Resident doctors suspend strike, give FG four-week ultimatum
Igbo governors launches Ebubeagu regional security USSD charge: Subscriber groups threaten to take legal action Restructuring without zoning: Yoruba leaders cautious on ACF, NEF, others' move

Wike bans meeting of Igbo group in Rivers

Anti-Buhari protesters secretly arraigned, remanded in Kogi prison

Graphic design platform startup Canva raises $71M at a $15B valuation

Kim Kardashian West's shapewear company, Skims, is now worth $1.6B

HIV trial shows 97 percent effectiveness

US military warns China is accelerating plans to take control of Taiwan

Prince Philip's funeral to take place April 17, says Buckingham Palace


PICKS OF THE DAY
Eight things to remember when you're feeling overwhelmed. Lifehack

Science says people really won't shut up. The Conversation

A fascinating map of the world's cell towers. AlperCinar


Prince Philip: A husband but never a king. BBC
"Tantalizing" results of two experiments defy physics rulebook. Phys
Archaeology in West Africa could rewrite the textbooks on human evolution. The Conversation

The Multidisciplinary Approach to Thinking. Farnam Street

Growing Through Grief: Derek Jarman on Gardening as Creative Redemption, Consecration of Time, and Training Ground for Presence. Brain Pickings

Six Tips to Avoid Being Overwhelmed by the News. Greater Good Magazine

DMX Leaves a Legacy of Passion, Unparalleled Success, and Pain. The Ringer

Do We Have Fr.ee Will? Maybe It Doesn't Matter. Naulitus
TODAY'S TRIVIA
British stamps are different to any other stamps in the world as they are the only ones to not bear what?
A. A logo
B.The name of the country
C. Texts
QUESTION & ANSWER
QUORA QUESTION:
How did Ethiopia avoid being colonized by European powers?
Stephen Tempest
By telling everyone that it "didn't count" when they were colonised by Italy during 1936–41, and that it "didn't happen" or was "only an occupation".
Photo: the Duke of Aosta, Governor-General of Italian East Africa and Viceroy of Ethiopia, receives an oath of allegiance from the Archbishop of the Ethiopian Church in 1939. SOURCE
TRIVIA ANSWER
British stamps are different to any other stamps in the world as they are the only ones to not bear what?
B.The name of the country
BESHEL'S CORNER
HUMANS OF THE INTERNET!
SHARE THE PRESS
Chances are you have some more friends who would enjoy Freshly Pressed as much as you do.
Use this referral link or share this link to them www.freshlypressed.ng/?r=