☕️QUICK BITES
China. A spokesperson for the Chinese Communist Party criticized former Secretary of State Mike Pompeo for designating its treatment of Uighur Muslims as a "genocide." Xu Guixiang called Pompeo "the worst secretary of state in history" and accused him of trying to compromise China's relations with the Biden administration.
Myanmar. Internet providers in Myanmar are temporarily blocking access to Facebook and its family of apps after the military seized power in a coup. The government claims to have made the move because it believes Facebook may lead to instability in the country.
Russia. A recent peer-reviewed study found that Russia's Sputnik V vaccine is both safe and effective, as the shot showed a 91.6% success rate. The results were so convincing in fact, that AstraZeneca is now testing a combination of their shot and Sputnik V in an attempt to build a better shot.
Canada. Canada has named the far-right Proud Boys and 12 other extremist groups as terrorist entities, placing the groups on the same list as al-Qaeda and ISIS. Canada's Department of Public Safety noted the group's role in the attack on the US Capitol in January and "serious and concerning escalation of violence" as reason for its decision.
‍RECOMMENDED
This Masterclass is an attempt to sieve the wheat from the chaff and give you insights on the opportunities as well as the dangers inherent in this asset class.
Join us on Saturday at 3:30 for a complete breakdown of this often-complex asset class.
Register here: https://link.medium.com/z72MGXppwdb
‍#ONTHISDAY
1859 One of the oldest known copies of the Bible, "The Codex Sinaiticus" (Sinai Bible), is seen in Egypt by Constantin von Tischendorf who takes the manuscript home with him
1971 The NASDAQ stock exchange, the second-largest in the world - behind the New York Stock Exchange - is founded in New York City
SECURITY
Herdmen bandits express their grievances
Image Source: Sahara Reporters
The Story
A renowned Muslim Scholar, Sheikh Abubakar Gumi, has visited some bandits in the forests of Shinkafi and Gummi local government areas of Zamfara State.

What's the purpose of the visit?
Mr Gumi's visit to the camps was to spread the message of Islam and peace to the Fulani herdsmen and rid the country of kidnappings and banditry. Mr Gummi and his entourage first went to the forest of Tubali and Makkai in Shinkafi LGA which are under the control of armed herdsmen.

Any word from the bandits?
The chairman of Shinkafi council said the council had spent seven months without a single attack. At the first settlement in Tubali Forest, Mr Gumi met with about 150 armed Fulanis who expressed their grievances and why it would be difficult for them to surrender their arms.

And what are these grievances?
The bandit commander, identified simply as Bello, said, "Let the killings of our loved ones by security agents without due process of the law stop, as well as cattle rustling that denied most of us legitimate means of livelihood." At Makkai Forest, Mr Gumi and his entourage met with more than 600 bandits with automatic rifles. Their commander, identified as Kachalla Turji, welcomed the Sheikh. Like in Tubali, the bandits in Makkai expressed frustration at government attitude towards them. SOURCE
CRIME
Court orders Mobil Nigeria MD's arrest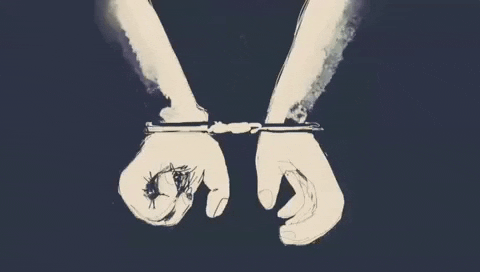 The Story
The Federal High Court, in Abuja, has ordered the arrest of Richard Laing, Managing Director, ExxonMobil Nigeria, the Economic and Financial Crimes Commission (EFCC) said in a series of tweets on Wednesday.

Why?
The EFCC stated in the tweets via its verified handle that the judge, Okon Abang, issued the bench warrant against Mr Laing following an application by the commission's lawyer. The commission said it resorted to asking for the arrest warrant since Mr Laing allegedly ignored three successive invitations to answer to procurement fraud allegations.

Details of the allegations?
The tweets read, "The Commission is investigating alleged procurement fraud in the Major Integrity Pipelines Project involving Mobil Producing Nigeria as the contracting company, Suffolk Petroleum Services Limited as the main contractor, Saipem Contracting Nigeria, Global Offshore Limited and Van Ord as sub-contractor to SPSL". "At issue, is the fraudulent creation of Change Orders worth over $213 million."

ExxonMobil upstream affiliates currently operating in Nigeria are Mobil Producing Nigeria (MPN) and Esso Exploration and Production Nigeria Ltd. Its affiliates are involved in the exploration and production of crude oil and natural gas, and operate several joint venture concessions and deepwater production sharing contracts which currently focus on major secondary oil recovery projects; natural gas liquids and gas monetisation and significant investment in national content development. SOURCE
INTERNATIONAL
Hong Kong's New Surprise Parties
The Story
Hong Kong officials have undertaken a radical new strategy to contain coronavirus outbreaks: "ambush" lockdowns.

What's that?
For nearly two weeks, with no warning to residents, squads of Hong Kong police officers have sealed off entire residential blocks, locking down homes and forcing everyone to be tested for Covid-19 or be fined HK$5,000 ($645).

Is the pandemic that bad in Hong Kong?
Not really, at least going by the results gotten so far. No one is allowed to leave until everyone tests negative, but thanks to increased testing capacity the lockdowns last just a day or two. The government defends the strategy despite criticism that it's causing anxiety and alarm for little impact, since only about a dozen cases have been detected out of more than 10,000 tested.

What's the government's reason for this approach?
The secretary for food and health said the snap lockdowns allowed authorities to quickly identify and isolate cases and close contacts. "We don't think this put a heavy burden on people or was a waste of public funds," she said. One epidemiologist, however, reminded that the quick turnaround and release doesn't necessarily mean an area is devoid of coronavirus. While the typical incubation period is three to four days, it can take as long as 14. SOURCE
ANIMAL
Whale, Whale, Whale, Look Who's Threatening Endangered Species
Image Source: Guardian
The Story
The endangered blue whale, the largest mammal ever to live on earth, is facing more extreme threats from potential collisions with boats and shipping vessels overrunning a main feeding ground in Chilean Patagonia.

How serious is this?
Research published in the scientific journal, Nature, reveals that the whales must contend with up to 1,000 boats moving daily through this important feeding area in the eastern South Pacific. Scientists found that 83% of daily operating vessels belonged to the area's extensive salmon farming industry.

How exactly do these collisions occur?
The study's co-author said blue whales invest a large amount of energy finding and consuming their main food source, krill. The whales focus on this activity and not on fishing vessels, making them more vulnerable to being hit, particularly at night.
A number of fatal collisions have occurred, as well as deaths from entanglement in salmon farms.

What's to be done to address this?
Scientists are calling on the fishing industry to cooperate with putting in protective measures to avoid future fatalities involving these spectacular animals, which were brought to the brink of extinction by industrial whaling in the last century. SOURCE
WHAT ELSE IS FRESH...
Poor Nigerians'll increase by 15 million soon – W'Bank
Buhari nominates Olonisakin, Buratai as ambassadors
Again, Lagos sets to close Third Mainland Bridge for 19 hrs from Saturday midnight
Buhari extends IGP's tenure by three months
Ortom: Buhari promised to be for all Nigerians but it appears he is for Fulani herders
IPOB kicks as Facebook blocks Nnamdi Kanu's account
SSANU, NASU begin strike today over IPPIS, others
'Forgive me' — Igboho apologises for insulting Ooni
'Nigerians can live wherever they want' — el-Rufai condemns eviction of herders

Omo ghetto first to cross N500m in box office

Kwara demolishes structures on 'Saraki's land'

FG, World Bank begin process to rebase Nigeria's GDP

FG approves Jim Ovia, Abacha, 18 private varsities

FG approves N1.3bn surveillance cameras for Lagos, Abuja airports

FG plans two modular refineries in Bayelsa

FG moves for full implementation of ECOWAS Brown Card

Parler CEO John Matze terminated by Parler board

New Jersey man becomes first to successfully undergo a face and double hand transplant

2021 Golden Globes nominations released

Wakanda TV series is coming to Disney+

Tesla recalls nearly 135,000 Model S and Model X vehicles over touchscreen display issues

Exxon Mobil reported a loss of $22B for 2020, its first-ever annual loss
Romania Church under fire as baby dies in baptism
Biden to end support for Saudi-led offensive operations in Yemen
US House punishes QAnon congresswoman for hostile media posts
Syria says it responded to 'Israeli aggression'
McKinsey to pay $573m over claims it fuelled US opioid crisis
PICKS OF THE DAY
Architects unveil designs for a 20-foot-wide skyscraper. Dezeen

Former NASA engineers are designing an orbital space hotel. InterestingEngineering

Man with world's lowest voice sings "Lonesome Road." Digg

The English Word That Hasn't Changed in Sound or Meaning in 8,000 Years. Nautilus

Talking Out Loud to Yourself Is a Technology for Thinking. Psyche


Jeff Bezos and the World Amazon Made. The Guardian

How to Be Angry. Psyche

How to Keep — and Strengthen — Long-Distance Friendships. Pocket Collections

Reading, That Strange and Uniquely Human Thing. Nautilus

The Family With No Fingerprints. BBC
TODAY'S TRIVIA
Finance Quiz

1. Think carefully about this one. Some investors will accept high-risk investments and some investors prefer low-risk investments. What term best describes that situation?
A. Risk aversion
B. Risk return tradeoff
C. Risk tolerance

2. An example of a specific risk:
A. A CEO is fired
B. A recession
C. A war

3. In the financial markets, what is the DOW used for?
A. It is a measure of specific risk
B. It is a measure of market risk
C. It measures stock price levels for the entire market
QUESTION & ANSWER
QUORA QUESTION:
Which military commanders have never been defeated?
Eric Wang
You probably haven't heard of him, but he had one of the most impressive military records out of anyone in history. On a list of greatest generals of all time, he should rank very high.
His name was Alexander Suvorov.
Portrait of Field Marshal and Generalissimo Alexander Suvorov
Obviously, judging generals only by the number of battles they won is not a great heuristic. But just as a point of comparison:
Alexander the Great fought in four major battles and won all four. Julius Caesar fought in eight major battles and won seven. Napoleon fought in seventy-four major battles and only lost five.
Alexander Suvorov fought in sixty-three major battles and never lost a single one.
Suvorov was born into the nobility, but he had physical defects and was a weak child. The tradition of the nobility was to enter the officer corps, but from an early age, it seemed like he was unfit to serve.
He was a precocious learner, intensely studying multiple languages and reading texts by great military theorists and writers. When he was twelve, a military officer visited his father and was so impressed by young Suvorov that he recommended he join the officer corps as soon as able. He promptly did so, enlisting at the age of eighteen.
His military career spanned across six decades. He served the Russian Empire under four different rulers. Over this distinguished career, he fought in numerous wars, including the Seven Years' War, the Russo-Turkish War, and in a series of rebellions against the Russian monarchy. During this time, he rose from minor officer position to field marshal of Russia, commanding massive armies and leading Russian war efforts.
With his immense knowledge of tactics, equipment, strategy, and siege warfare, he was renowned as a military man not just in Russia, but all across Europe. He gained a reputation as one of the greatest generals of the era.
But his greatest achievements came much later.
In 1799, the French were occupying all of Italy after a lightning campaign by the enterprising Napoleon Bonaparte, who was soon to take power as First Consul in France. The Austrians had failed to hold their territory in Northern Italy, and they called upon the Russians for assistance. Suvorov was seen as the man for the job, and he was sent with an Austro-Russian army to Italy.
Suvorov waged a systematic campaign, besieging cities, cutting off French garrisons, and defeating French armies. Several of the French Republic's best generals fell to Suvorov in battle. Within just a few months, the French were completely driven from Italy and anti-French Revolution factions celebrated the Austro-Russian takeover of the region.
‍Suvorov in Milan, Adolf Charlemagne
Suvorov was prepared to march on Paris after his victory, but he was told to take his Russian troops into Switzerland and link up with a different Russian army, which was defeated before he arrived. The result was that he was surrounded by a French army of 80,000 men led by the great French general Massena. The worst part was that he only had 20,000 men at his disposal.
Any other general would have been doomed. Not Suvorov.
He expertly determined features of the Swiss landscape and maneuvered around Massena's troops, fighting off limited attacks, staying elusive, and eventually slipping through the mountains and back to friendly territory. Despite the bad conditions at high altitude in the Alps, his army ended up back in Russia with minimal casualties.
‍Russian troops under Generalissimo Suvorov crossing the Alps in 1799 by Vasily Surikov
For this, Suvorov was given the title of Generalissimo of Russia: the greatest Russian military man of his era. He died a few months later. SOURCE
TRIVIA ANSWER
Finance Quiz Answers

1. Think carefully about this one. Some investors will accept high-risk investments and some investors prefer low-risk investments. What term best describes that situation?
C. Risk tolerance*

2. An example of a specific risk:
A. A CEO is fired

3. In the financial markets, what is the DOW used for?
C. It measures stock price levels for the entire market
BESHEL'S ACROSTIC
SHARE THE PRESS
Chances are you have some more friends who would enjoy Freshly Pressed as much as you do.
Use this referral link or share this link to them www.freshlypressed.ng/?r=